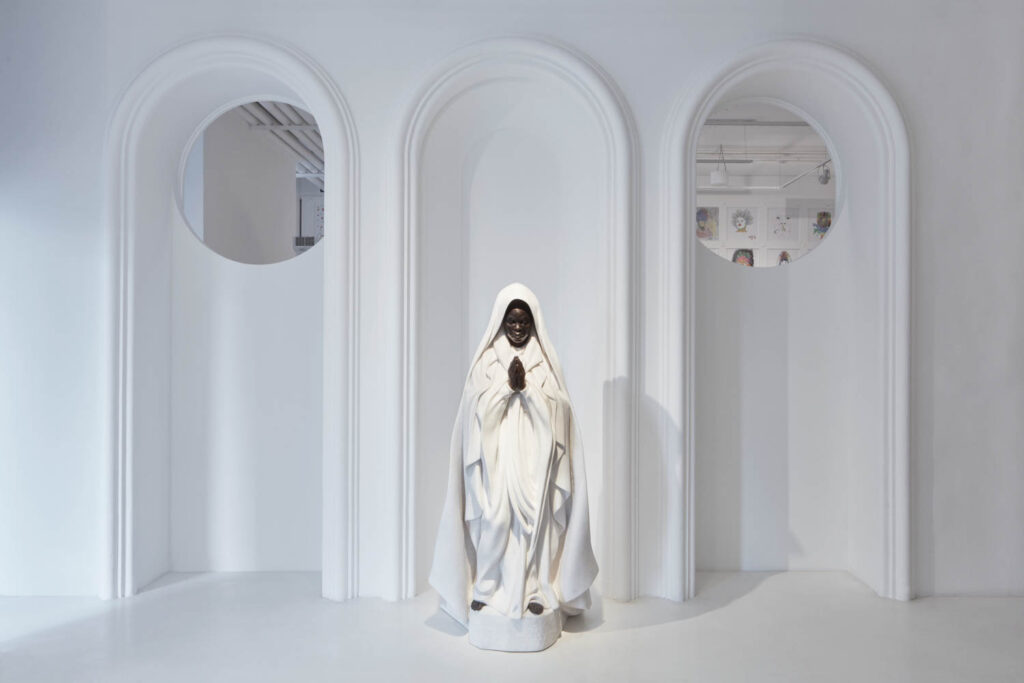 Zanele Muholi's Sculptures Shed Light on Human Rights Issues
When it comes to South African artist Zanele Muholi's body of work, each project seems to stand alone, creating a ripple of impact. In their latest self-titled exhibition, on view through August 17 at the Southern Guild in Cape Town, the visual activist introduces a mixed media project combining photography and sculpture. Through their work, Muholi confronts ongoing social worries including conversations surrounding taboos of female genitalia and its association with sexual pleasure; the overwhelming femicide in South Africa; LGBTQIA+ stigmatization; as well as their own struggle with uterine fibroids and religion.
The exhibition also reflects Muholi's own evolution—acting as a prologue for new matters of self-expression and a window into the way they want the events happening around them to be portrayed. It's this portrayal that reels viewers as they walk into the Southern Guild, curious of the place Muholi has found themselves, and how that's reflected in the work. Most pieces on display are rebirthed from Muholi's past projects, like the photographs, which are an extension of the Somnyama Ngonyama (Hail the Dark Lioness) series.
Adding complexity, the semantics exhibited are unconventional—one sculpture depicts Muholi as the Virgin Mary, sheathed in robes, their hands clasped in prayer. The exhibition's power also lies in the consciousness of the photographs and in the Muholi's lingering ode: "The uterus is the rite of passage that is common to all of us regardless of race, class, gender. It is a common space, it is like water—water is water, blood is blood, the womb is the womb, birth is birth. You are born from someone, you come from that passage." Through "Zanele Muholi," the artist manages to create their own passage; one that sparks bold explorations.