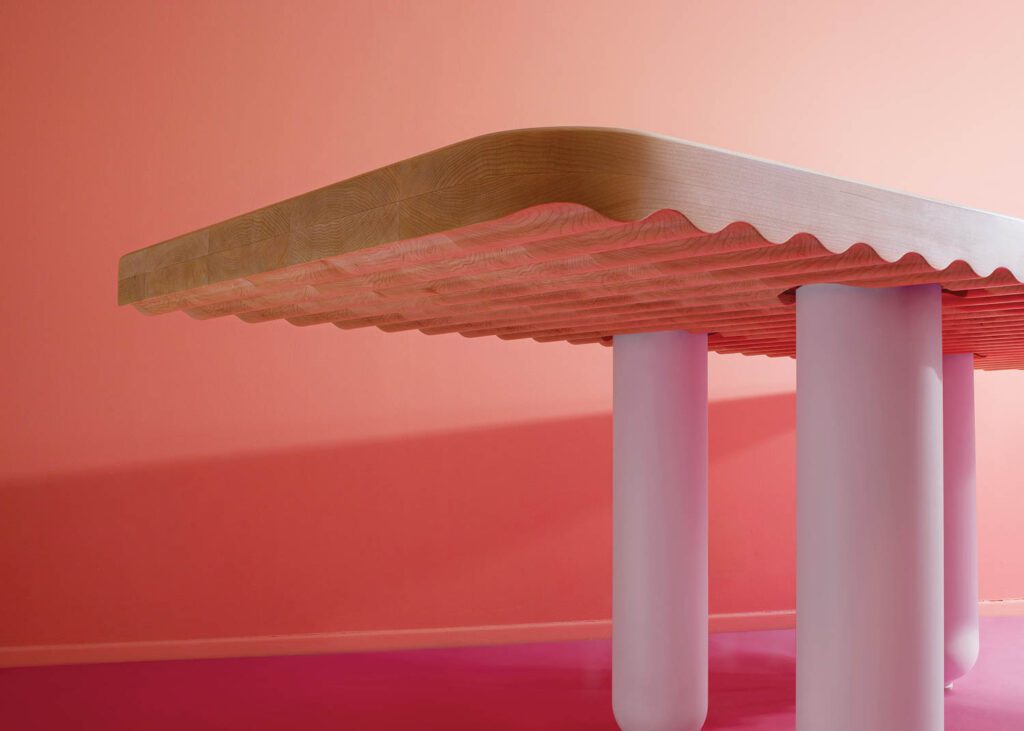 8 Fashion-Forward Home Accents and Furnishings
Add pizazz to every room with these vibrant and colorful new pieces.
Marie Diva by Tiffany Bouelle and Céline Wright for Swadoh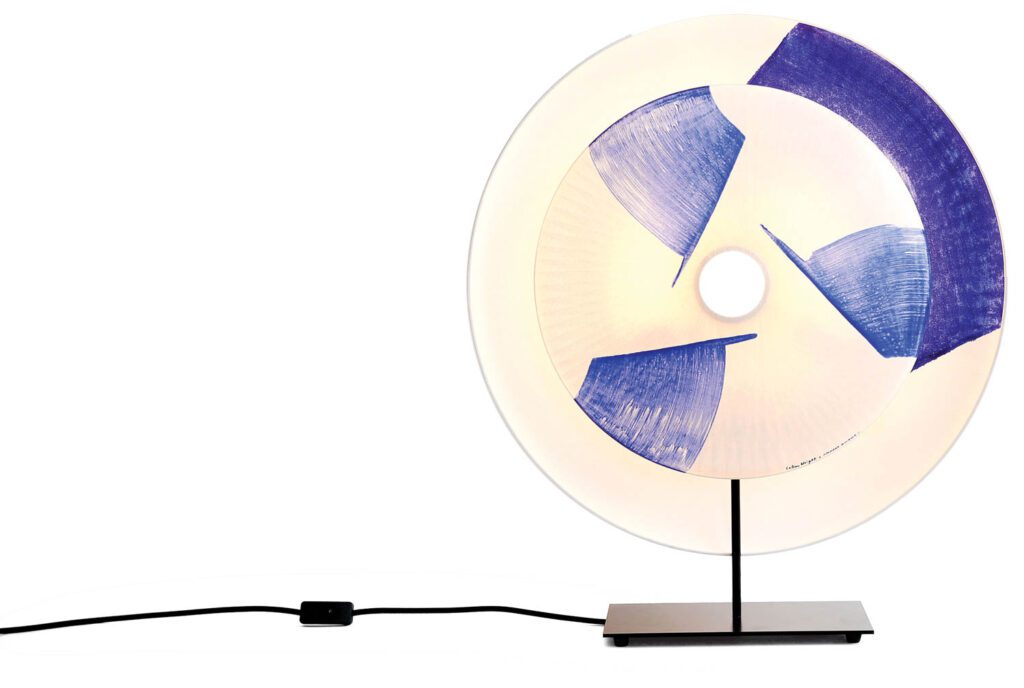 A table lamp sheathed in Washi paper by Parisian designer Wright becomes the canvas for Franco-Japanese painter Bouelle's gestural brushstrokes in her preferred royal-blue pigment.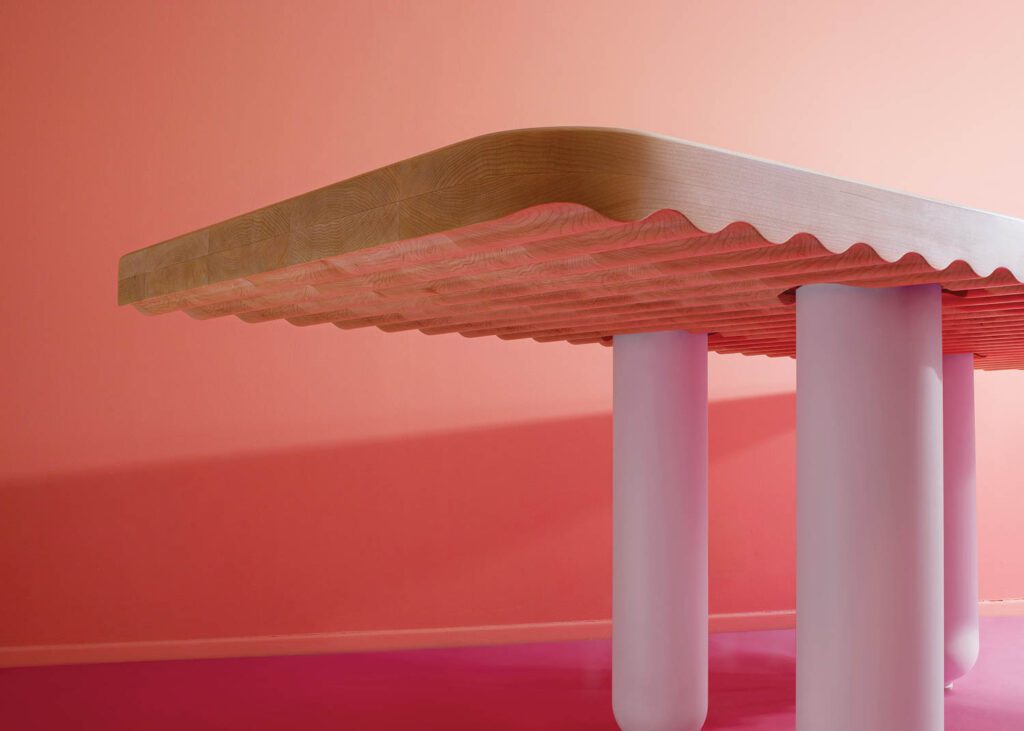 The Japanese designer transforms a simple solid-maple rectangle into a sculptural 96-inch-long dining table via a wavy underside and balloonlike, cylindrical painted legs.
Archibald Limited Edition by Felipe Pantone for Poltrona Frau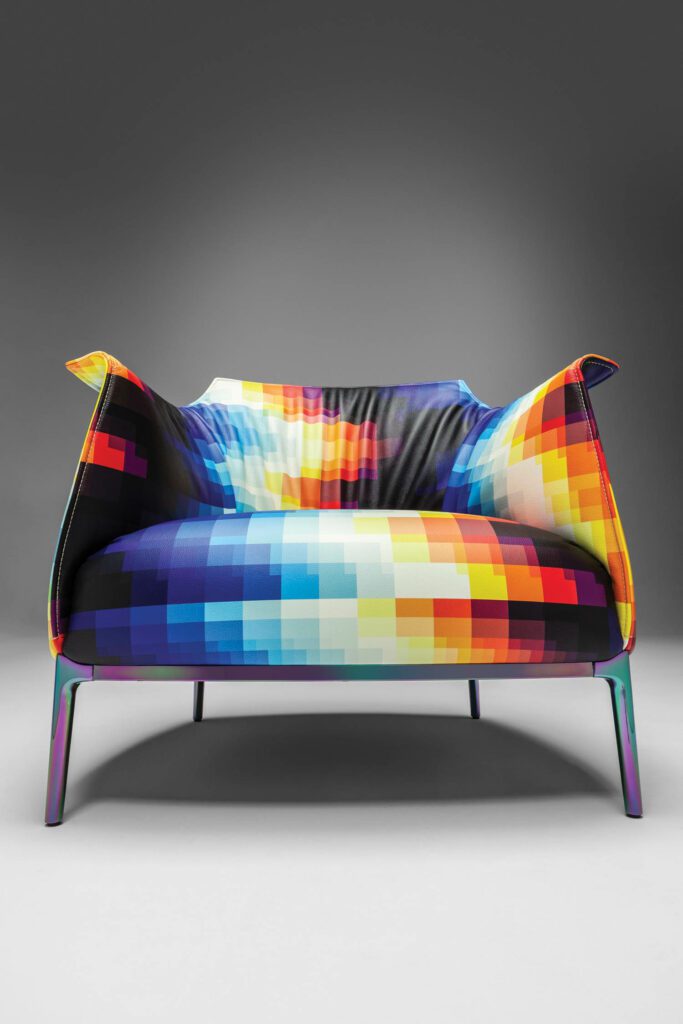 To celebrate the brand's 110th anniversary, the Argentine-born artist has reimagined Jean-Marie Mas­saud's 2009 armchair in a pixelated pattern printed directly onto Frau's Impact Less leather.
Touch 02 by Alex Proba for Gossamer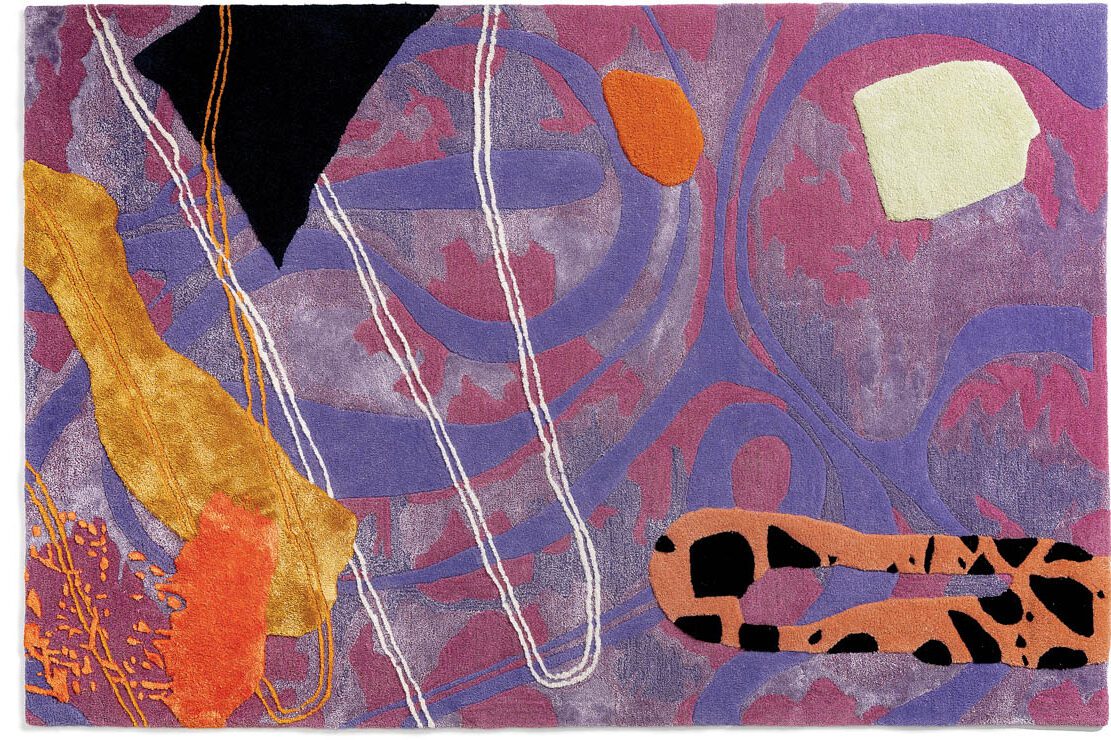 The Studio Proba and Proba Home founder's handwoven wool rug for the 420-friendly periodical draws upon the colors and textures of the covers of its latest volume, called the Touch issue.
Quelle Fête L.A. Woman. Erik Schilp, Robin Stam, and Joeri Horstink for Kelly Wearstler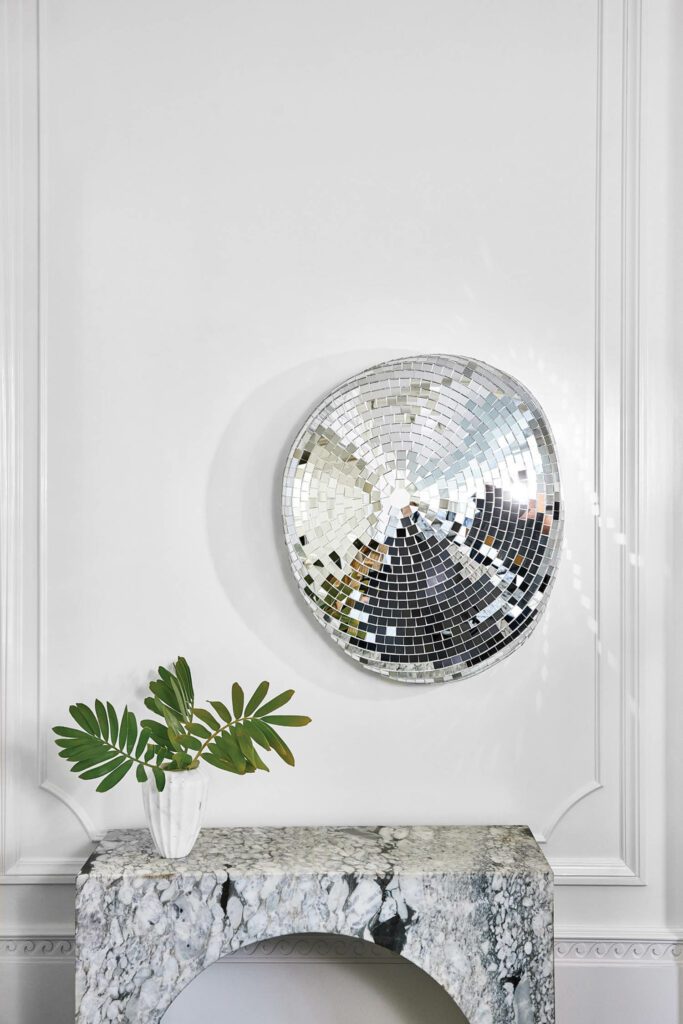 The trio behind Dutch art collective Rotganzen have con­ceived a new version of their famous slumped disco balls for the acclaimed California designer's online platform.
Face by Bessie Afnaim and Oliver Corral for Nordic Knots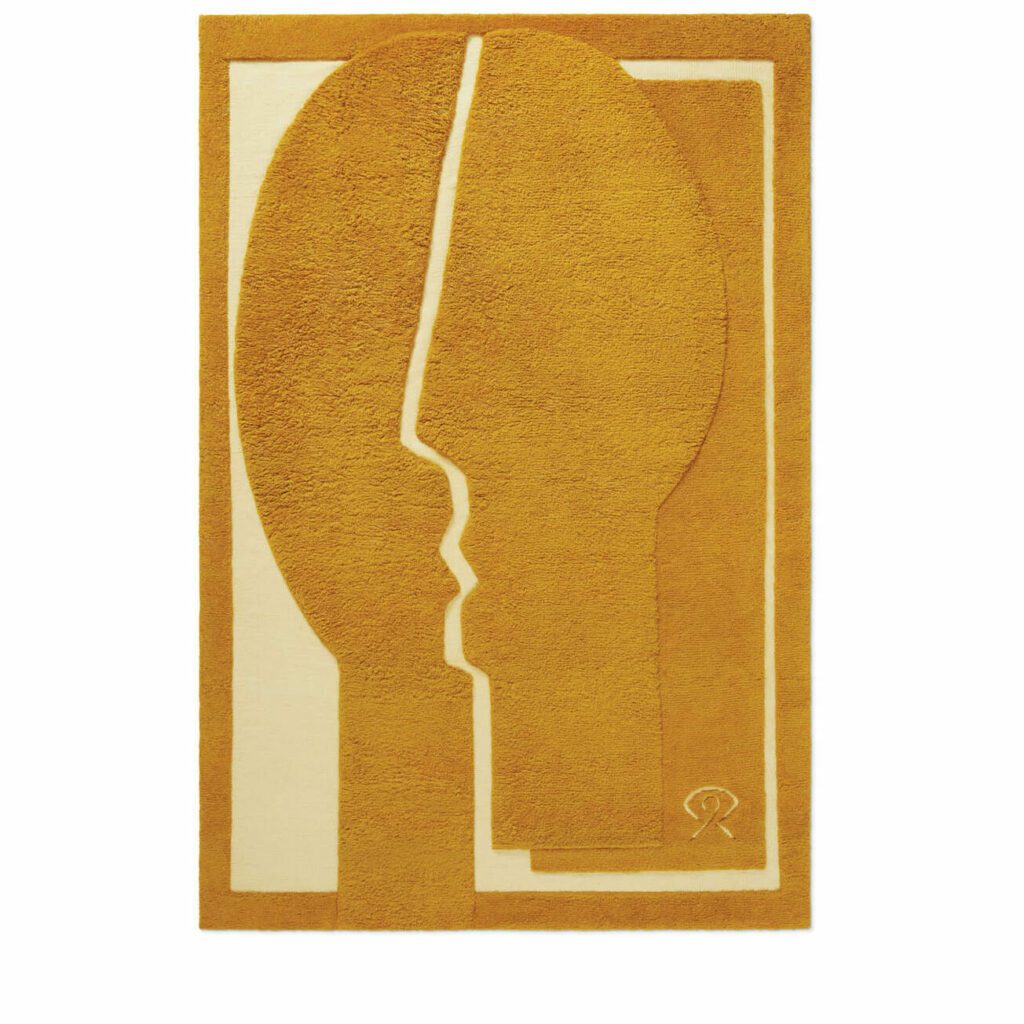 A shaggy multi-pile rug in a rich ochre hue by the married Arjé lifestyle-brand founders was influenced by cave drawings, Cubist art, and the evocative allure of making a house a home.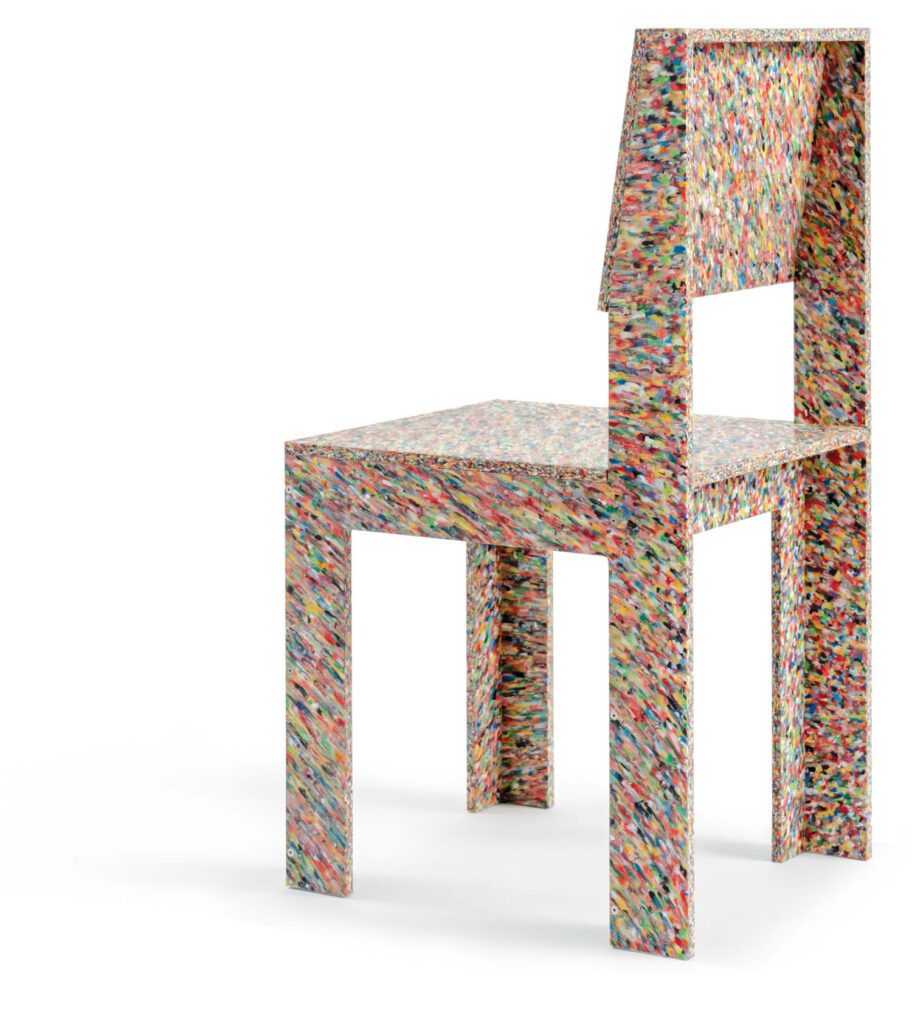 The gallery commissioned a new series of the designer's 1992 chair from original manufacturer Yemm & Hart, which fabricates the speckled material from discarded plastic bottles.
Tempaper x Alice + Olivia by Stacey Bendet for Tempaper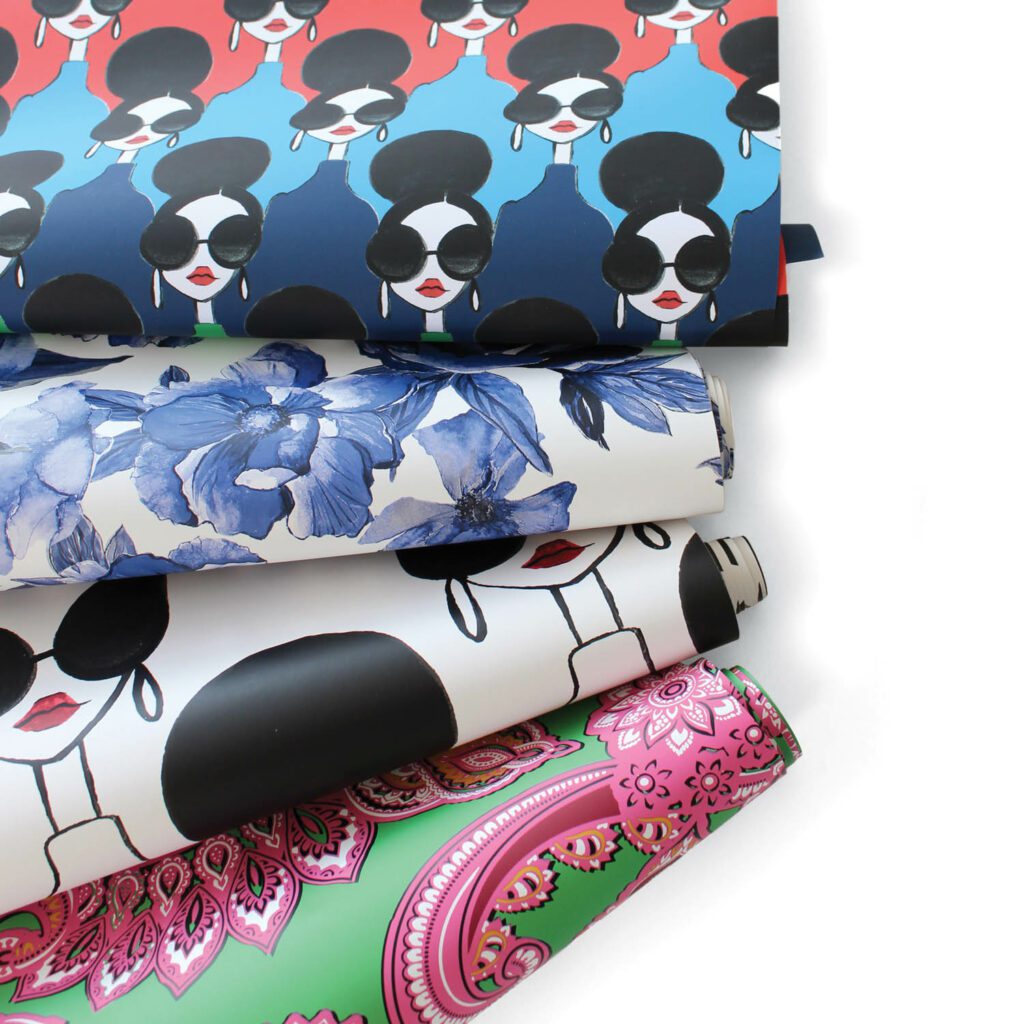 The first removable wallpaper collection by the fashion brand's founder and CEO includes sartorial florals and paisleys, plus the label's well-known sunglasses-bedecked Stace Face motif.