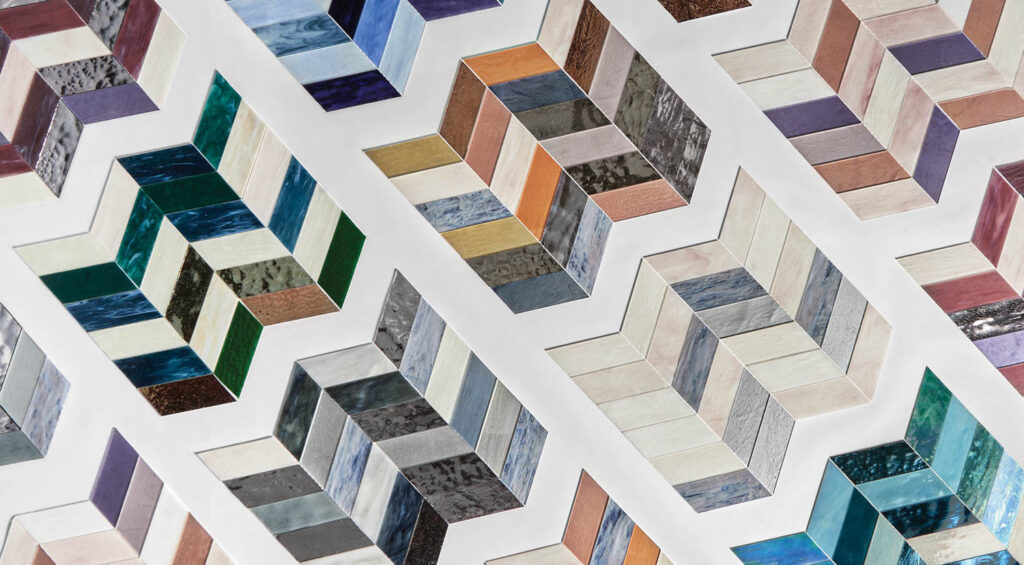 8 Conversation-Worthy Fittings and Fixtures
The right fittings and fixtures make any interior feel more like a retreat. From colorful stained-glass tiles to sleek faucets and architectural-inspired shapes, these kitchen and bath accents double as conversation starters.
Sitges by Paul Schatz for New Ravenna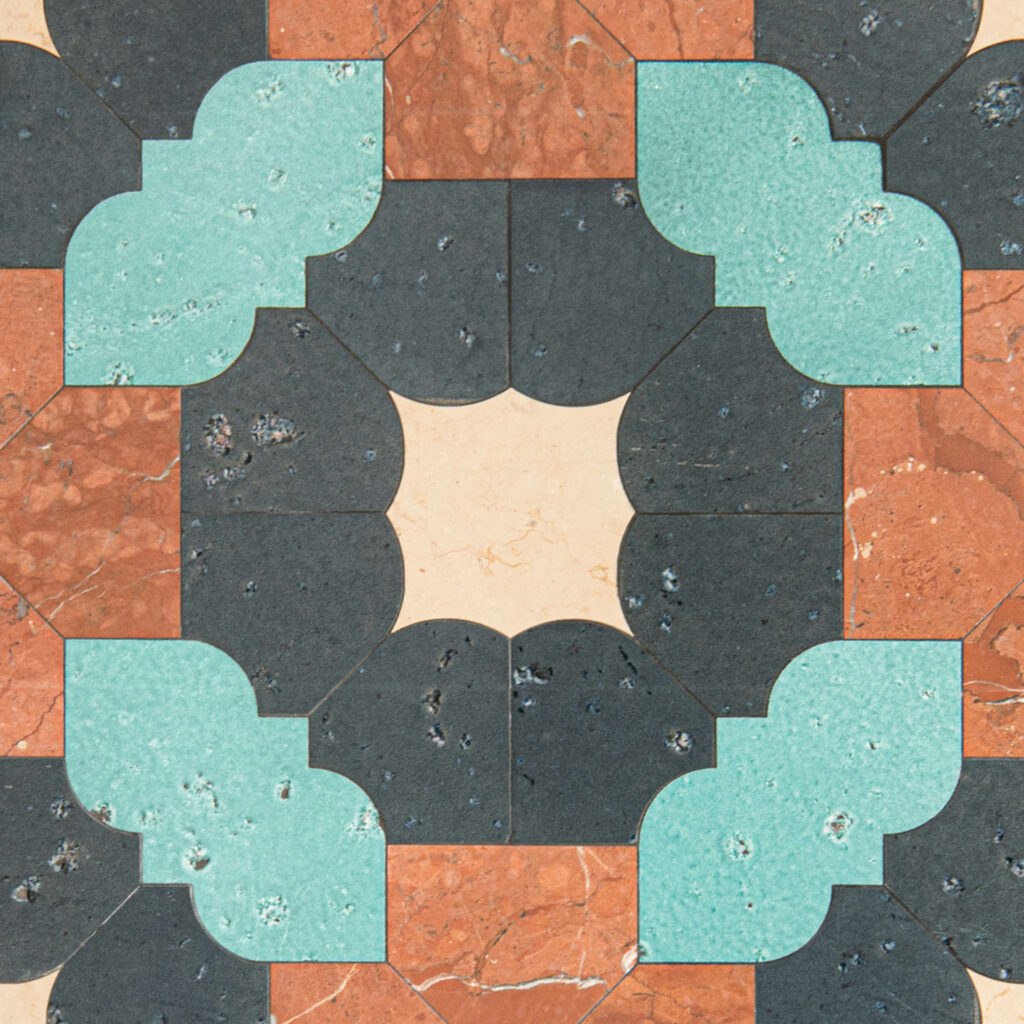 The interior designer drew on his travels to Morocco, Portugal, and Spain for Moorish mosaics handmade in Virginia of honed basalt and natural stones like Rojo Alicante and Calacatta Monet marbles.
Fringe by Michael Anastassiades for Mutina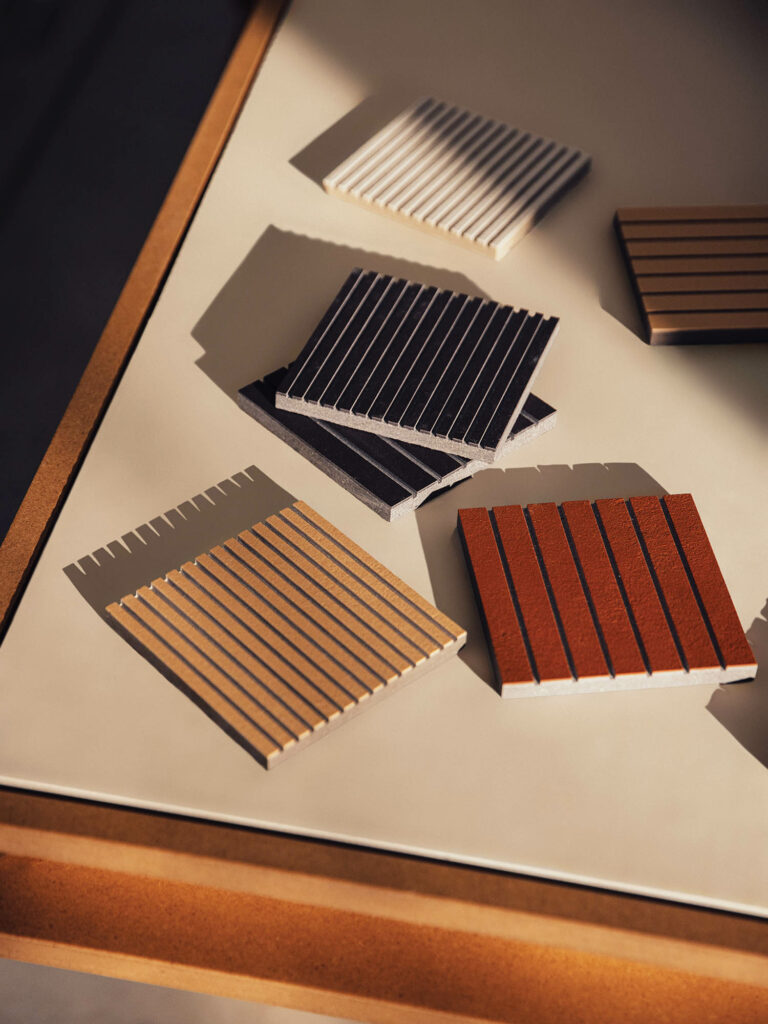 The latest from the London-based Cypriot best known for his superlative lighting are floor and wall tiles in rectified porcelain engraved with parallel lines that can be filled with matching or contrasting grout.
The founder of Los Angeles–based Arch-Interiors Design Group translates the beauty of architectural columns into a lavatory faucet's fluted spout base and handles, available in 25 finishes.
AW/EX Pipe by Marcel Wanders for Aboutwater by Boffi and Fantini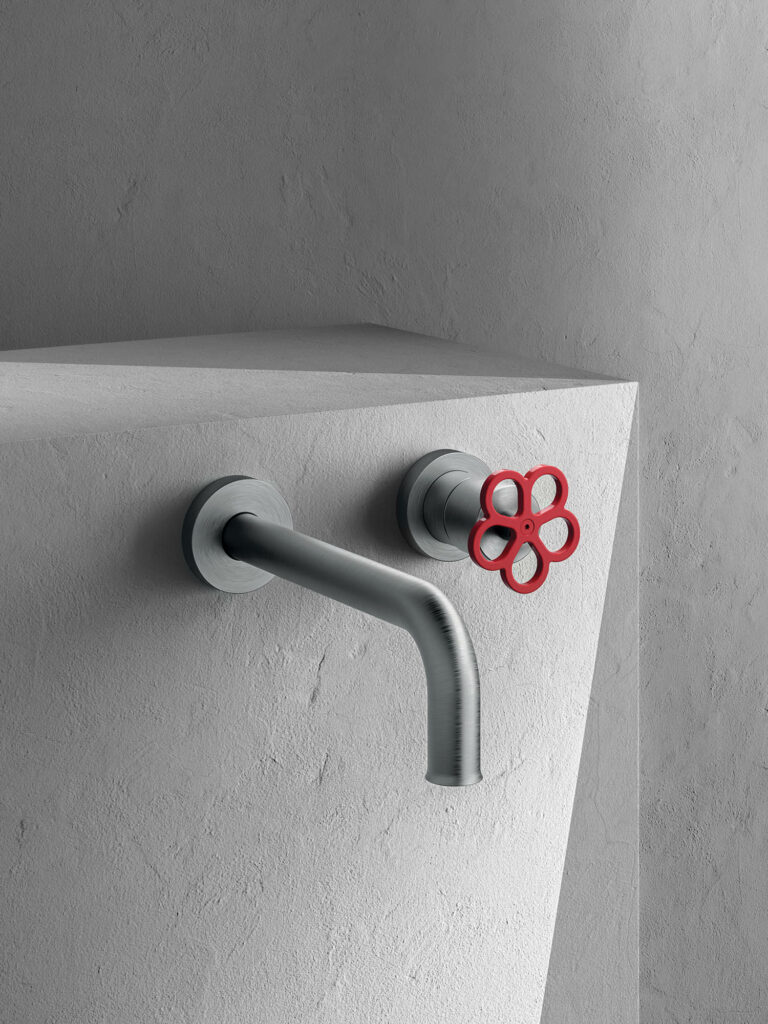 A reissue of the Y2K classic from the INTERIOR DESIGN Hall of Famer, the wall-mount stainless mixer sports a red powder-coated handle resembling a blooming flower and now comes in new finishes. Through Fantini.
Po-Mo by Terri Pecora for Simas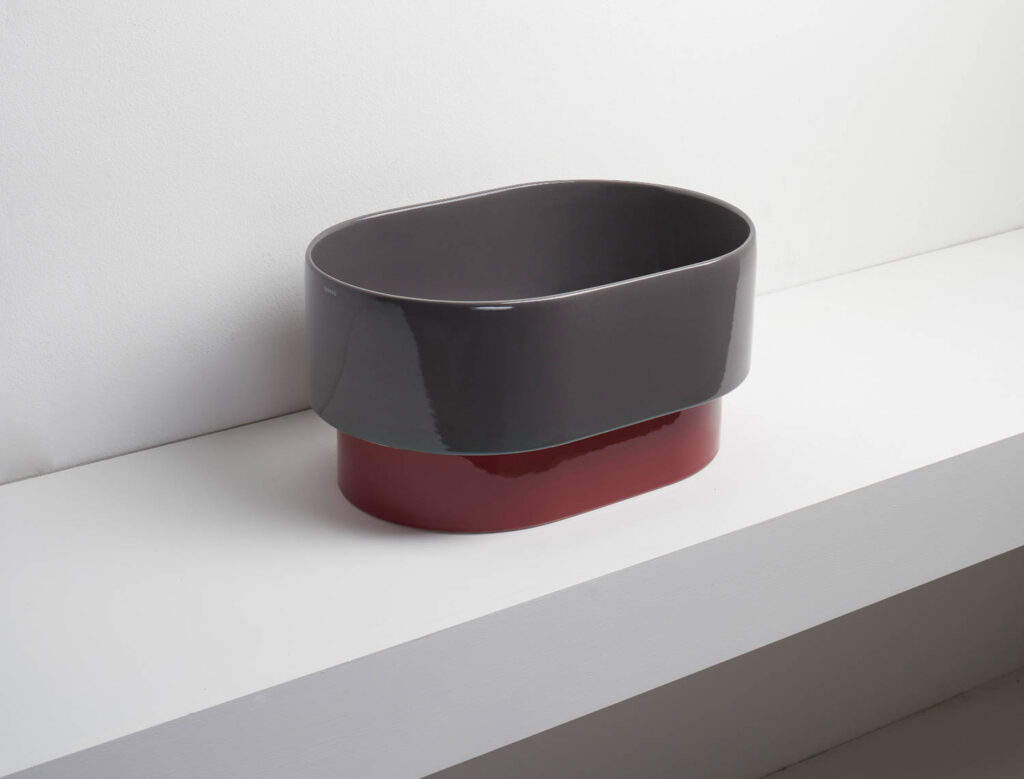 A small step at the base distinguishes the Californian talent's round and oval ceramic washbasins, which were inspired by post-modernism (hence the name) and come in a range of glossy hues.
Frame by Patricia Maldonado and Lafita Ernesto Correa Selva for Resigres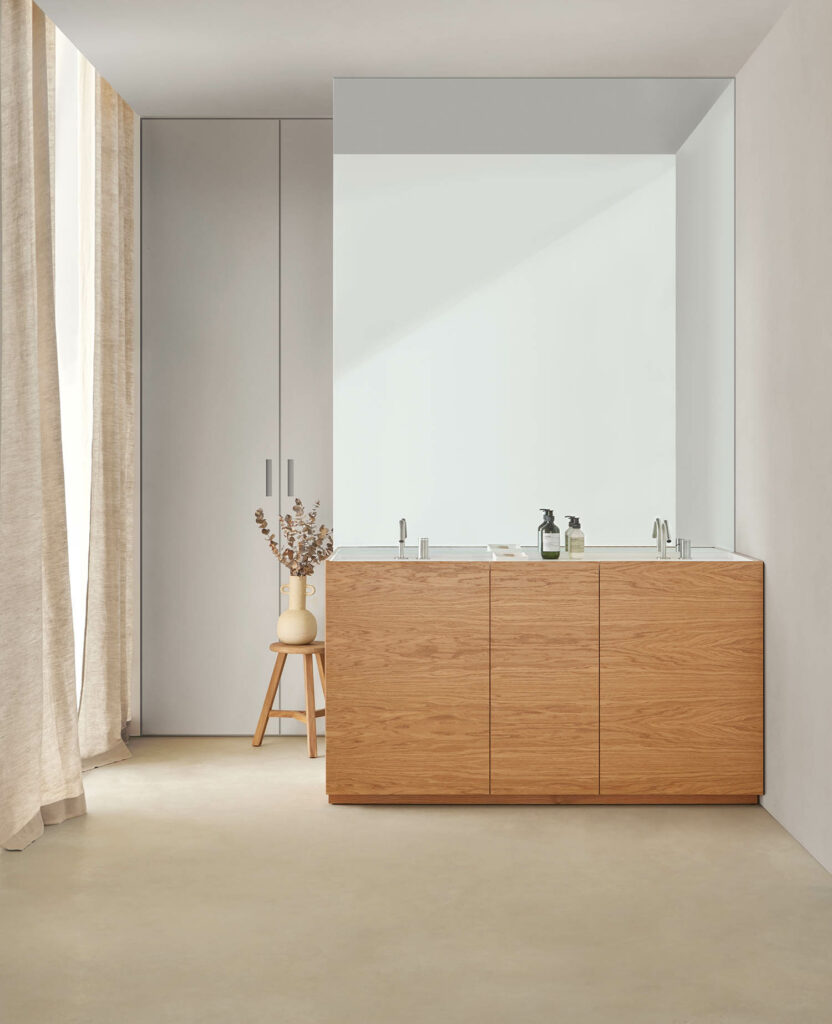 The founders of Valencian studio X Arquitectos devised a bathroom vanity with an extra-tall oak-veneered front that nearly conceals the basin behind it: The white sink lip peeps above the top.
Castia by Shea McGee for Kohler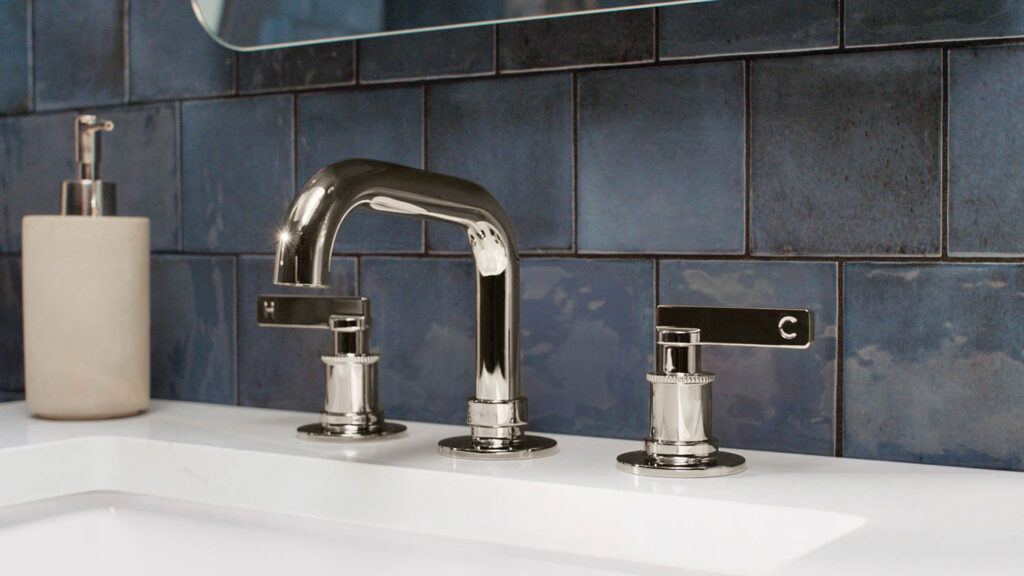 Stamped levers, precision machine knurling, and stacked connection points elevate this wide-spread brass faucet from the Studio McGee founder's collection honoring the simple beauty of pipe fittings.
Meta by Elizabeth Sutton for Tilebar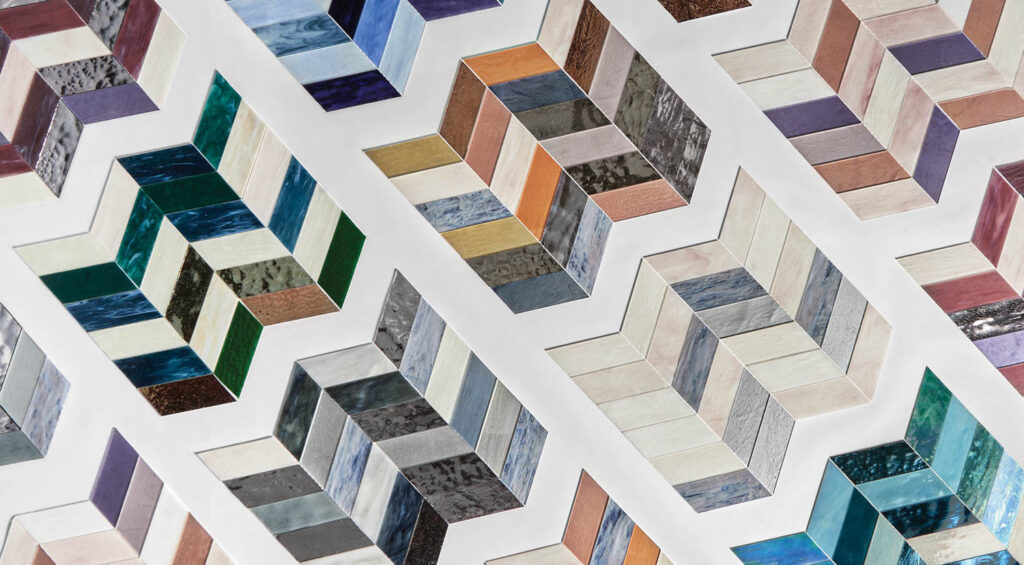 A bold chevron cut from stained glass, the 17-inch-square wall tiles by the New York–based designer come in eight rainbow colorways and are suitable for showers, bathrooms, and backsplashes.