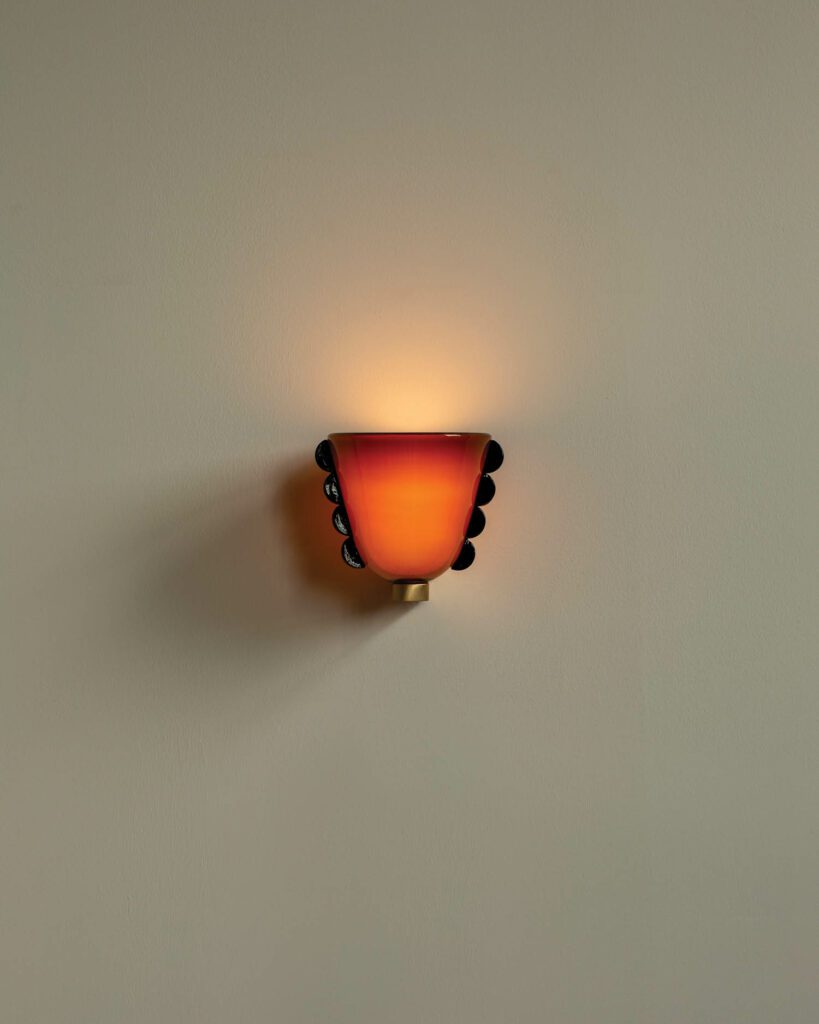 These Glass Light Fixtures Nod to Traditional Venetian Techniques
A successful collaboration integrates each partner's voice to bring forth a new language. So it is with Flora, a 20-piece lighting series by French-American designer Sophie Lou Jacobsen and Gowanus, Brooklyn, studio In Common With. An aesthetic nod to Jacobsen's recent line of glass objects can be glimpsed in Flora's glass light fixtures, chandeliers, table lamps, and sconces, alongside the more minimalist point of view of In Common With cofounders Felicia Hung and Nick Ozemba.
Informed by traditional Venetian glassmaking techniques, the trio used handblown, mold-blown, and slumped-glass methods. Applied geometric dots and fins add a sense of play, while rich hues like Tobacco and Poppy Red join sophisticated pastels. Standouts include Fazzo, created via the 2nd-century process of fazzoletto, whereby gravity pulls spinning molten glass downward to form a flirty shade. Fazzoletto, after all, is Italian for handkerchief.