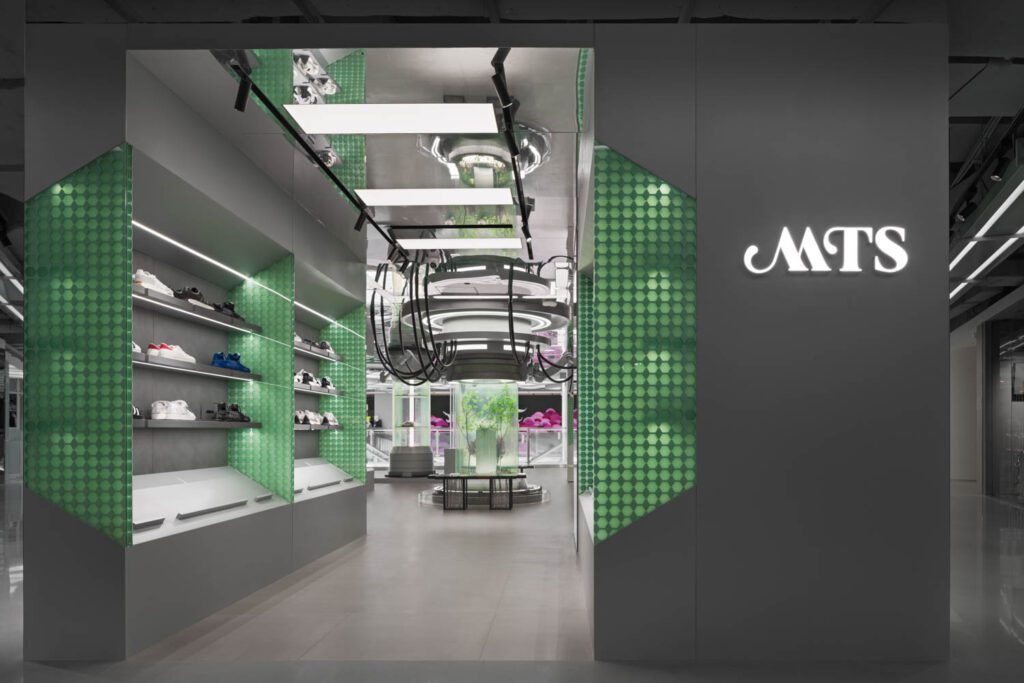 All Design Studio Takes Retail Design into the Future With This Shoe Store in China
Since its founding in 2016, All Design Studio has pushed the boundaries of retail design throughout China and beyond. But when MTS asked them to design a new shoe store on the third floor of Beijing's Dong'an Luxemporium, the studio went back to the lab.
Or back to the future, to the lab, perhaps: the 1,700-square-foot space resembles a science-fiction research from the year 3000. "Nowadays, the production process and design of shoes breaks away from the traditional," says All Design Studio founder Gnial Liang, "and so our design is inspired by futuristic design."
A cylindrical installation at the entrance references a petri dish, with tubes delivering "nutrition" to new shoe designs, surrounded by four silver sets of shoe chairs. Metal shelving in cement-finished nooks and open-backed units display the full-grown results of MTS's explorations. The final effect is science fiction made fact.