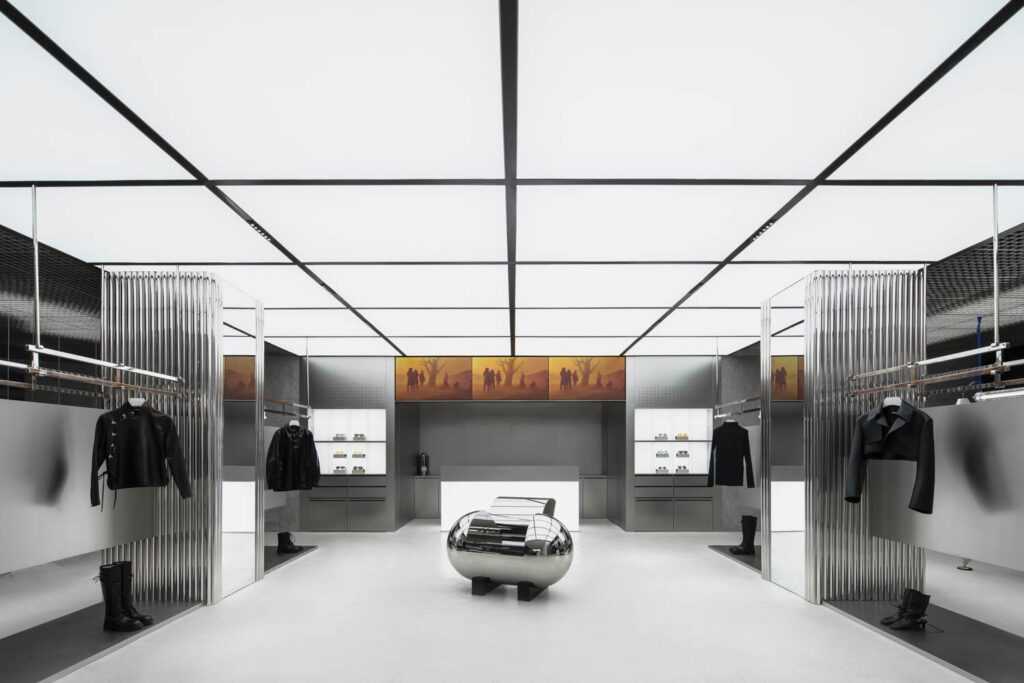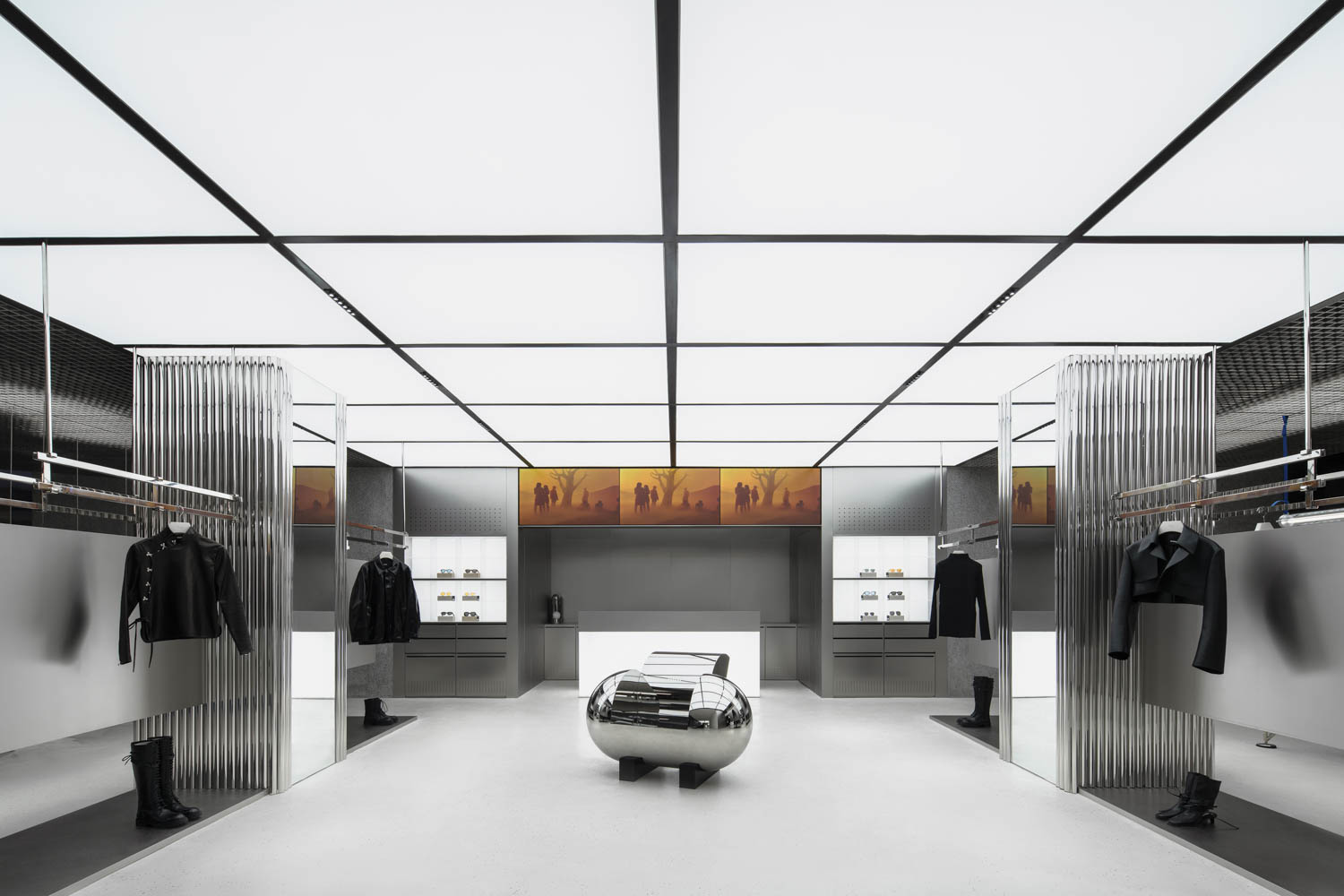 4 Sensorial Retail Locales Around the Globe
These four futuristic stores from around the globe show that modern clothing retailers are not looking back.
Akris, Washington
The prototype of the Swiss fashion brand's new store concept, this 2,300-square-foot boutique references Bruno Munari's tensile spatial structures to reduce all display elements to the minimum. Ergo, a system of taut cables supports shelves and hangers so that the clothing and accessories appear to be magically suspended within a neutral architectural box of maple paneling and limestone flooring.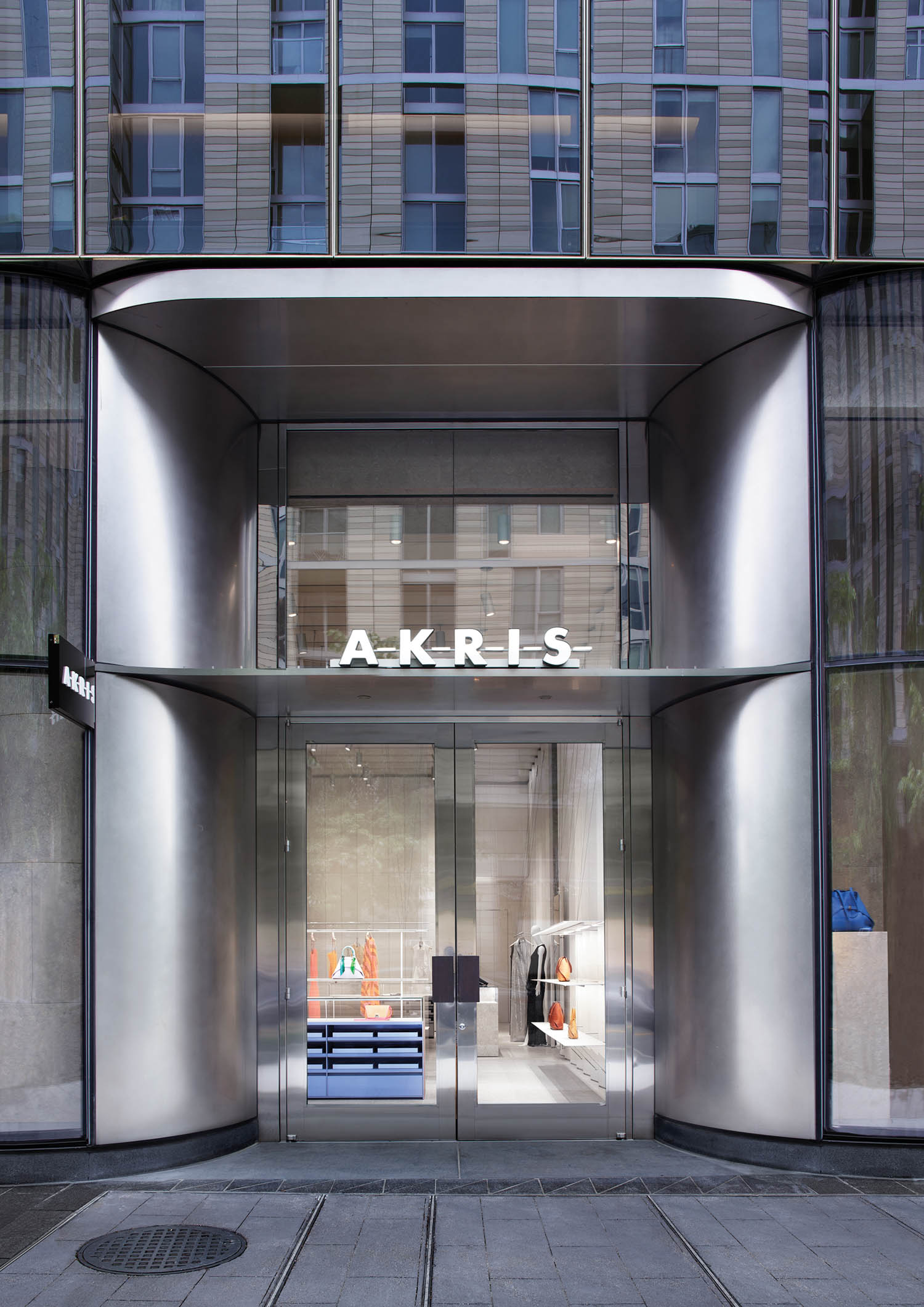 KIKS Beijing
For the redesign of the 1,300-square-foot multibrand streetwear store, physical and conceptual coherence was introduced with a solar system–like layout that emphasizes the retailer's gravitational pull on producers and consumers alike. A central architectural element comprising monolithic curved walls clad in green marble or stainless steel is encircled by hanging clothes racks, shoe display cases, and moveable partitions like planets orbiting the KIKS sun.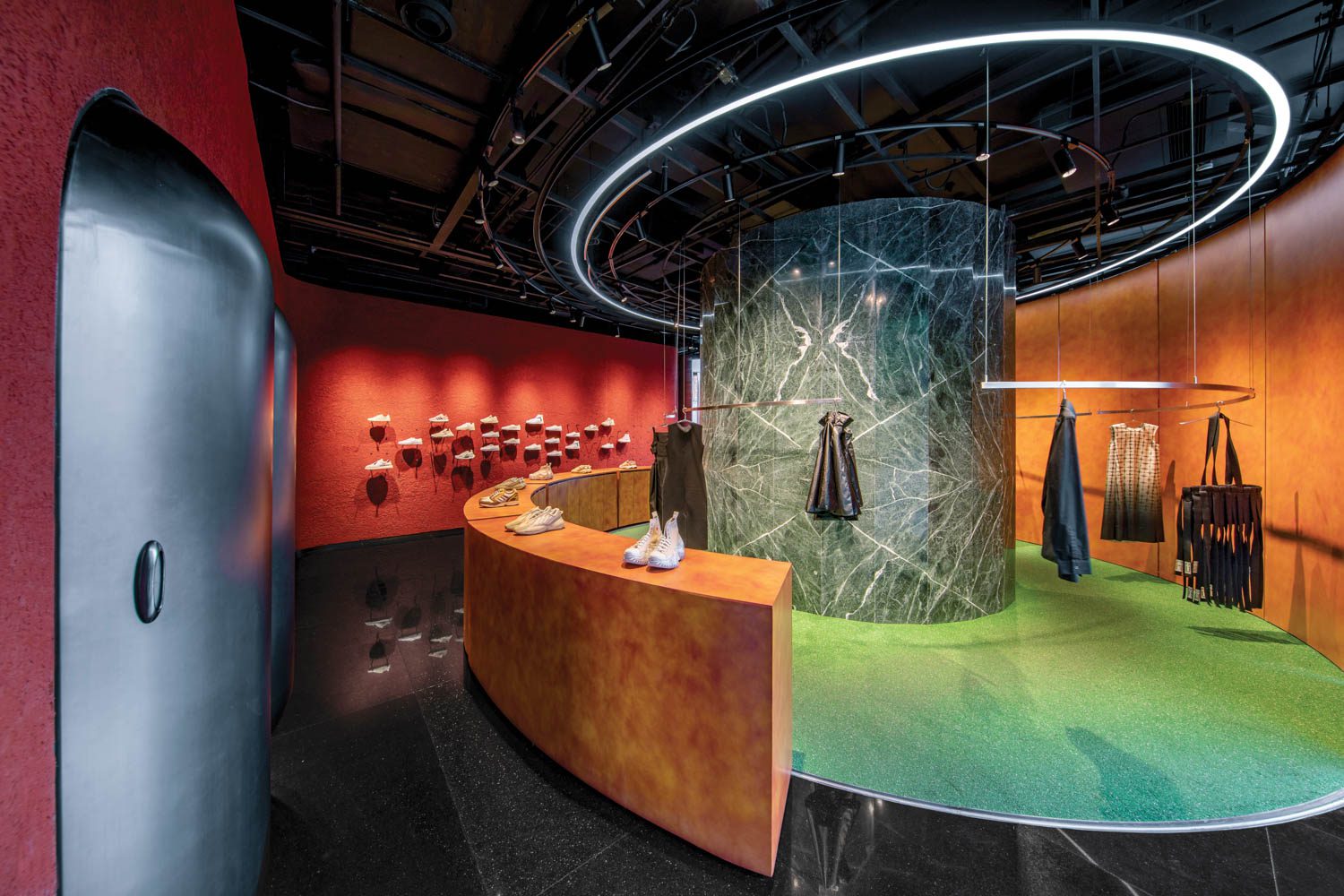 Cris Barros, Belo Horizonte, Brazil
Marking a 15-year-plus relationship between the Brazilian fashion brand and the London and São Paulo–based designer, the 4,300-square-foot boutique features sinuous curves, natural materials, a creamy palette, and such handmade pieces as the wooden totems on which Frida Não Late's ceramic sculptures display jewelry. Generously scaled portals connect the four rooms, which include a soaring space with a pebble-lined pool and a luminous cupola ceiling.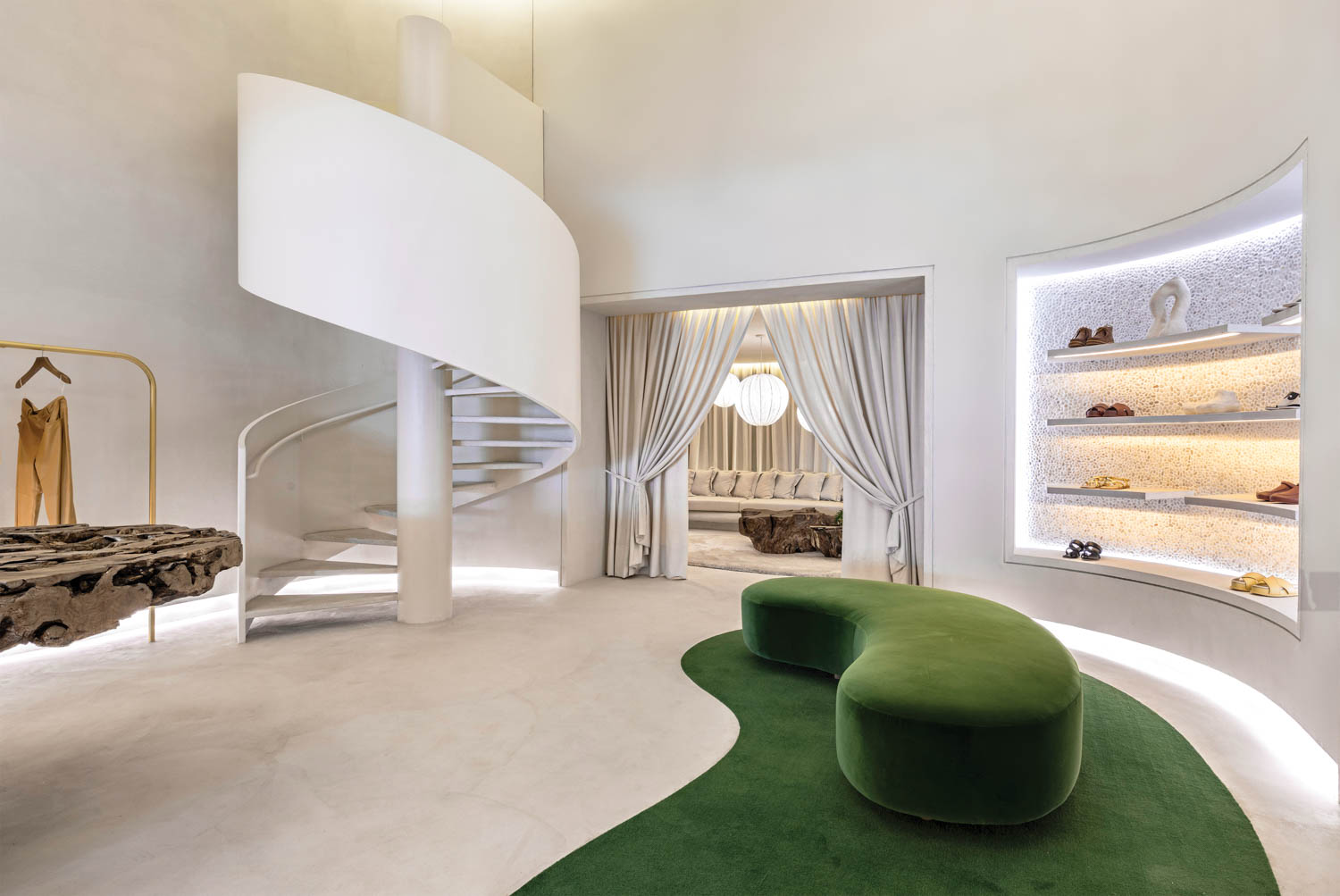 Atmosphere Architects
Hug concept store, Chengdu, China
For this fashion retailer, which offers a curated collection of independent designers from around the world, an avant-garde yet neutral environment illuminated by shadowless backlit ceilings — think 2001: A Space Odyssey — puts focus on the clothing. Curved elements, geometric grids overhead, and pops of fluorescent color, including the brand's trademark blue, offset the extensive use of shiny chrome and silver surfaces.