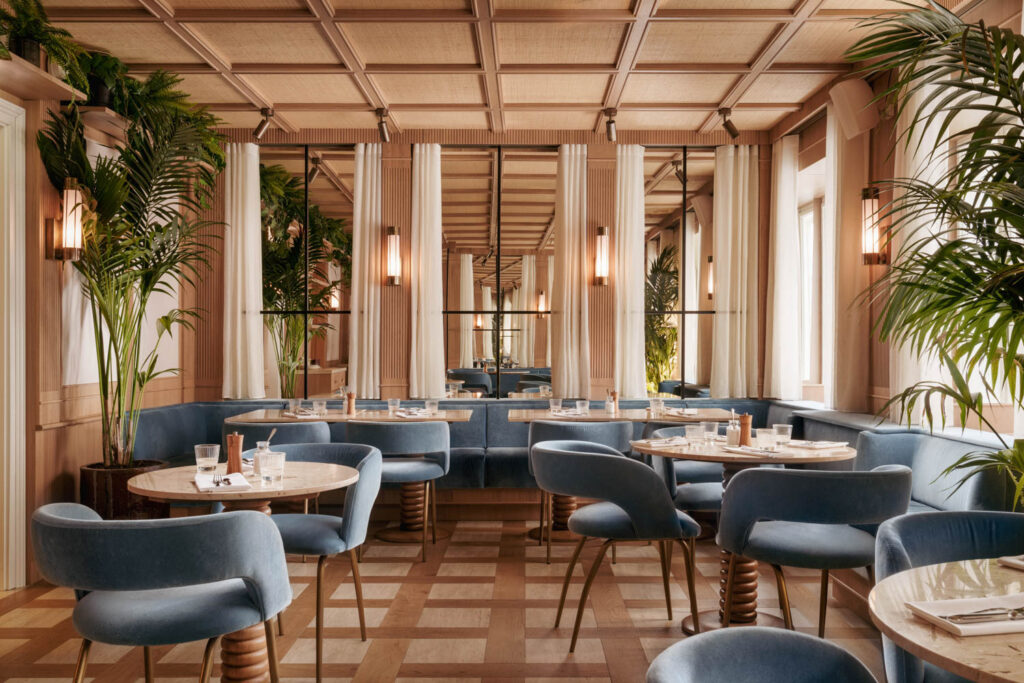 This Viennese Private Members Club is Redefining Hospitality
In one of Vienna's most significant squares—where the Dukes of Babenberg built their residence between the 12th and 13th centuries—a medieval house, which dates back to 1508 and stretches over nine floors, is starting a new chapter in its rich history. Thanks to the intervention of interior designer Theresa Obermoser, the former residence-turned-members club, Am Hof 8, is now a hub for art, culture, and business.
 "A local member wants to feel like this is something new and extraordinary and an international member wants to feel like [they have] arrived in Vienna," says Obermoser, who introduced vibrant colors into the space, aiming to reflect the elegance of the Austrian capital while paying tribute to the tradition of London clubs.
The Design of Am Hof 8, a Members Club in Vienna, Melds Past and Present
Spread over more than 10,700 square feet, every room in Am Hof 8 is unique thanks to a different color and material scheme. The visual journey starts on the ground floor where a bar with a rattan base and Calacatta viola marble counter sits atop a floor adorned with mosaic tiles. The bar area leads to a bistro filled with French flair. For those with a larger appetite, the first floor of the club features a fine dining restaurant with ornate wallcoverings and velvet booths, as well as original architecture, such as the timber cladding, and an open kitchen.
"I love to mix rough materials with soft elements," Obermoser says. "Because of its durability, we used a lot of velvet for the upholstered items and combined it with silk and linen cushions and curtains."
A members club would not be complete without space for guests for retreat, and Am Hof 8 offers exactly that. Five inviting guest rooms occupy the third level, each with its own soothing color palette. One floor higher, a shared workspace, which includes a pingpong table, turns into a social center in the evening. Not to mention the rooftop, which provides exceptional views. There, Obermoser customized the bar top with vintage leather and Mortadello Terrazzo to match the pastel-hued furnishings.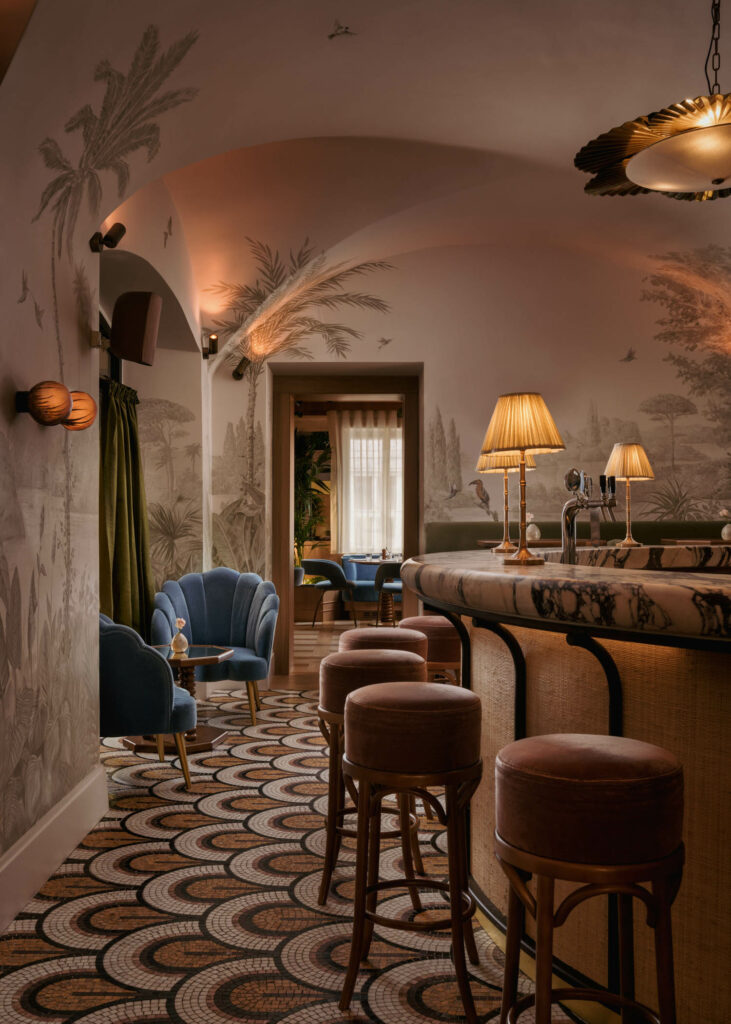 In the on-site nightclub and lounge, a disco ball installation creates a party vibe while textiles that reflect animal prints and lush greenery pay tribute to the Schönbrunn Zoo in Vienna. Similarly, botanical accents within the club's stairway and elevator banks nod to one of the largest greenhouses in the city, Palmenhaus Schönbrunn.
"When you arrive, you just see a very narrow, cute pink house with some French bistro chairs and a black and white canopy," says Obermoser. "Then, you enter a new world of something that has not been seen in Austria so far."
Walk Through Am Hof 8 Designed by Theresa Obermoser