How Atelier Cho Thompson Revamped EQ's Boston Office
Christina Cho Yoo and Ming Thompson sat back-to-back in their studio course at Harvard University Graduate School of Design. Upon earning their masters', they started their architecture careers at Bohlin Cywinski Jackson before establishing Atelier Cho Thompson in San Francisco in 2014. Today, the woman-owned business has grown to a team of 14, most of whom are female. As for project type, the studio is all over the map, literally and figuratively. Cho Yoo, who also has an engineering degree from Stanford University, oversees West Coast work, which ranges from the renovation of a Bay Area home to developing innovative learning spaces for a Houston school. Thompson, who teaches at the Yale School of Architecture, runs East Coast projects out of ACT's New Haven, Connecticut, office, which recently completed 179 Lincoln Street, the reimagining of 8,000 square feet of shared spaces in a 19th-century office building in Boston.
Designed by Peabody & Stearns in 1899, the full-block beaux arts edifice originally housed the United Shoe Machinery Company. Hundreds of years later, it had been converted to a multi-tenant configuration and purchased by real estate company EQ Office. ACT's second project for EQ, the scope entailed renovating sections of the building's five floors, including the lobby, into a mix of areas supporting socializing and cross-pollinating. The structure, as Thompson recounts, "had been mostly abandoned and misused," and was devoid of today's must-have amenities. To draw new and improve conditions for existing tenants, her rehab plan was to "offer opportunities beyond what's experienced working from home."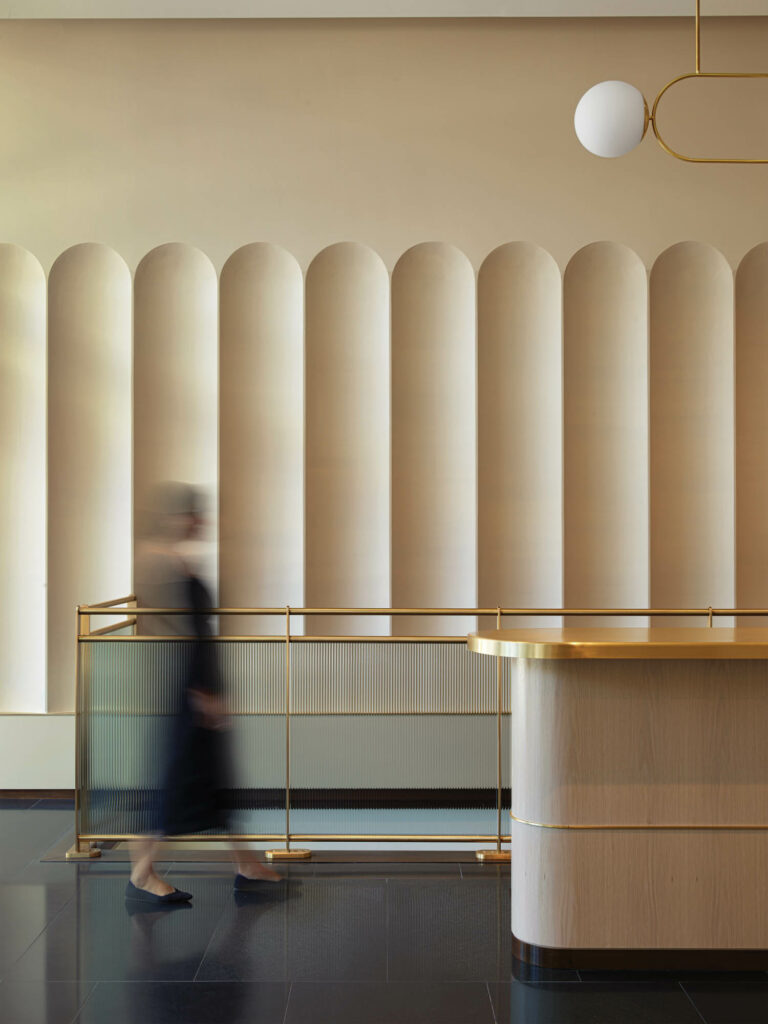 Custom Accents and Original Features Shine in EQ's Boston Office
Initial efforts were subtractive. Removing decades worth of carpet and vinyl tile in the lobby revealed handsome terrazzo flooring requiring only patching. Next, bringing the "exterior ornamentation inside," Thompson notes, translated to a "fluted" focal wall CNC-cut with slender arches, some fitted with padded leather, a nod to shoe manufacturing, to function as backs for a built-in banquette. The reception desk is similarly grooved, "but at a different scale, so it reads more hospitality than security," Thompson continues. Streamlined globe pendant fixtures, almost art moderne in feel, glow from above.
The fluting, leather, and lighting continue in the adjoining events space and fifth-floor collaboration area. Both feature walls of original brick, which Thompson unearthed and retained the holes and pocks to celebrate the site's age. She learned from interviews that occupants expressed more interest in a historic rather than a futuristic setting, and took that into consideration in conceiving signage, crafted in solid brass, just like the shoe building's original mail chute.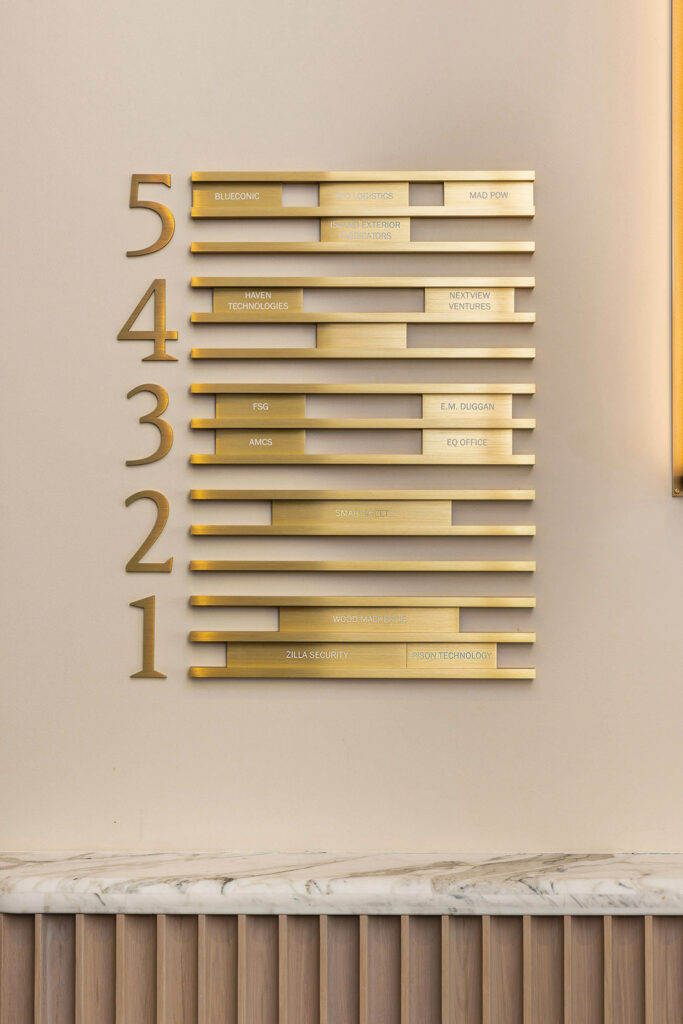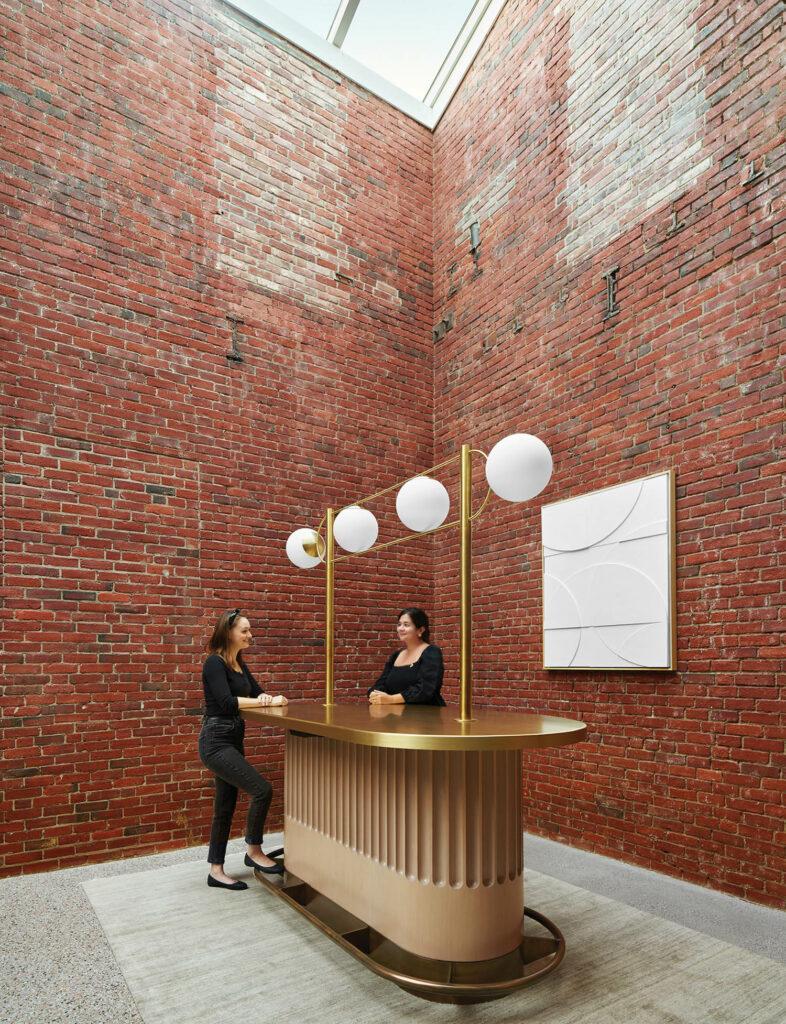 PRODUCT SOURCES
FROM FRONT
THROUGHOUT