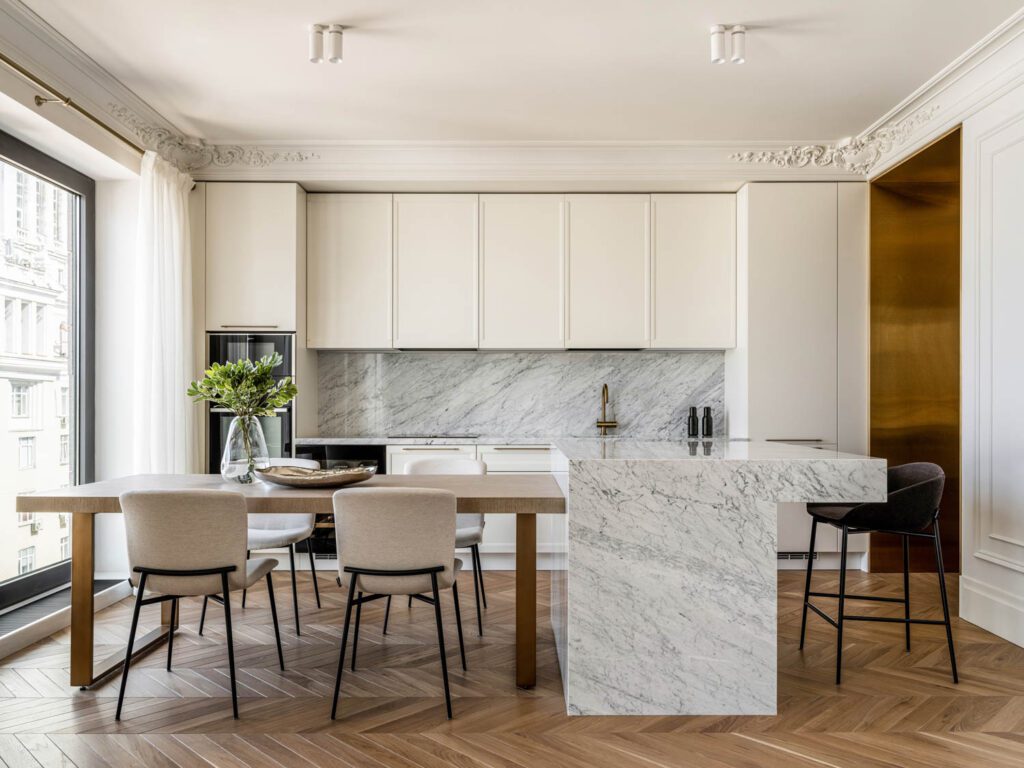 Balcon Studio Has This Homeowner Seeing Green
For a unit inside a residential complex attached to the historic Peking Hotel in Moscow, Balcon Studio opted to blend modern furniture with classic elements, including vintage finds. As for the client, his main request centered around the home's color palette—insisting on a rich verdant hue in the bedroom.
Designer Olga Lagodnaya delivered on all counts, also taking into account the client's existing art collection. "It was important to create a background interior where any work of art can easily fit in," she said, noting the gallerylike white walls in the living room. "Also, we talked about the fact that due to his active lifestyle—he is engaged in triathlons—it is necessary to carefully consider storage space." In the bedroom, the homeowner's wish lists come together—a mossy accent wall disguises the wardrobe door.