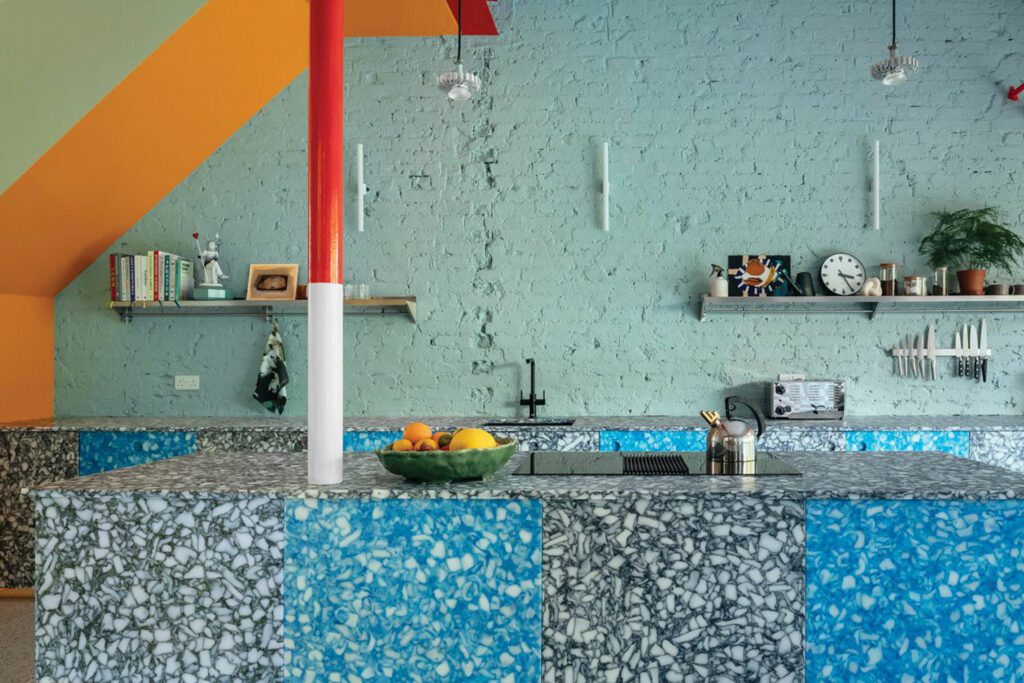 6 Bold British Designs That Invite New Traditions
From a new Serpentine Pavilion by Theaster Gates in Kensington Gardens to vibrant community tennis courts, these innovative spaces show the many facets of British design.
Architecture for London Creates a Low-Energy, High-Style House for its London Director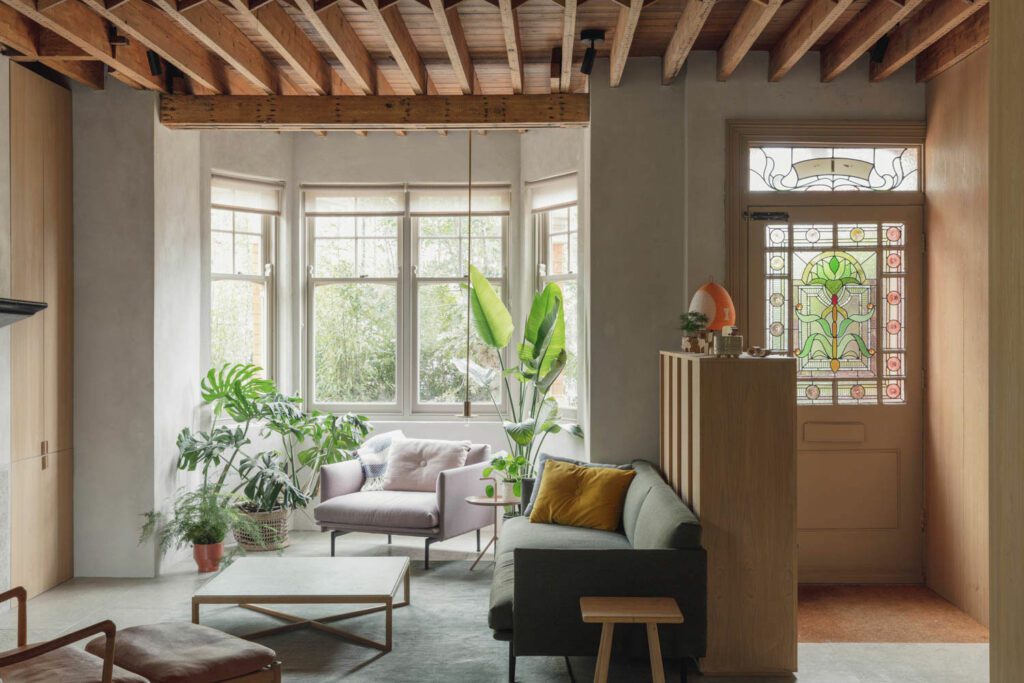 An Edwardian terrace house in London gets a sustainable redesign by Architecture for London for its own director Ben Ridley. Read more.
This Eco-Friendly Apartment is a Peaceful Refuge in the Heart of London
This eco-friendly apartment with Japandi-inspired interiors is a peaceful refuge in the heart of London thanks to Natural Asthetik. Read more.
Artist Lois O'Hara Rejuvenates a Pair of Tennis Courts in Bradford, U.K.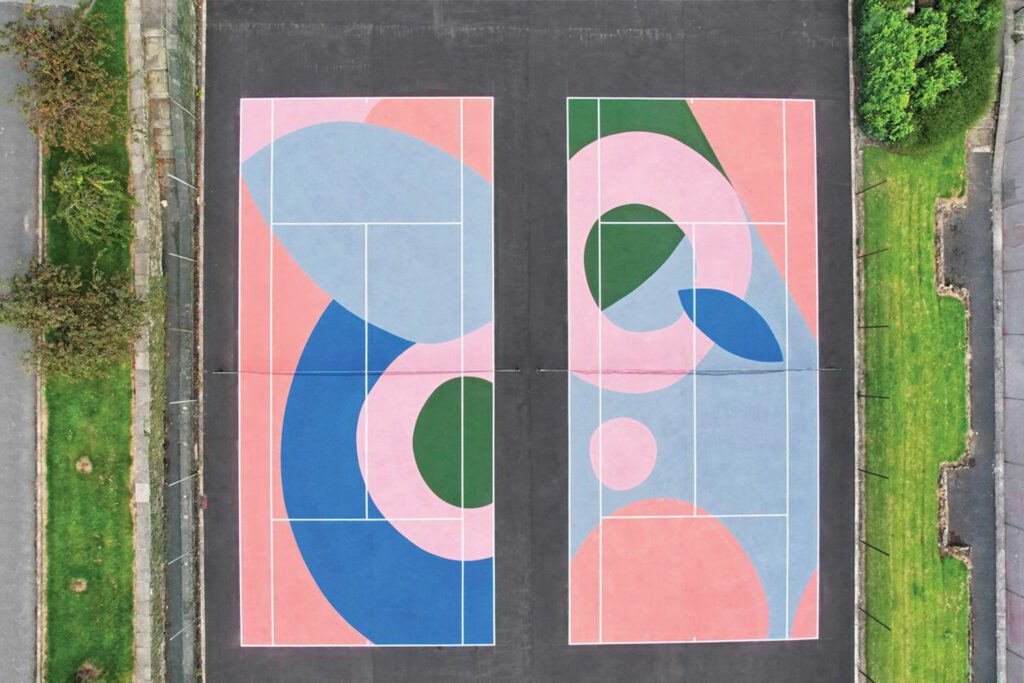 At Northcliffe Park in Bradford, U.K., Bradford Council commissioned artist Lois O'Hara to rejuvenate a pair of tennis courts, which were first resurfaced and then coated in custom Britannia Paints colors, to encourage multigenerational play and social interaction in the community. Read more.
Mat Barnes References Gen X Pop Culture in His London Home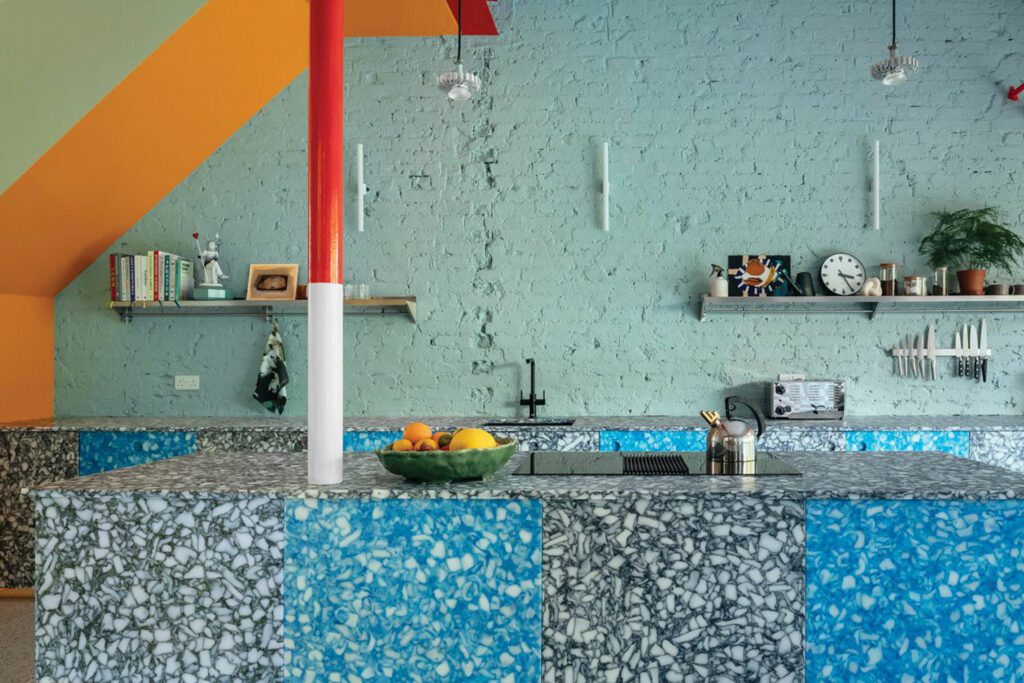 The idiosyncratic London home of CAN architecture studio's Mat Barnes references Gen X pop culture, from Disneyland to Trainspotting. Read more.
Environmental artist Steve Messam appropriated a Georgian garden folly, the Temple of Piety, filling its classical portico with an inflated textile form with pointed spines that protruded dramatically through the columns. Read more.
Theaster Gates Conceives of a Bold Serpentine Pavilion in Kensington Gardens
Black Chapel, a Serpentine Pavilion in Kensington Gardens conceived by Theaster Gates, is a secular place for mediation, reflection, and healing. Read more.