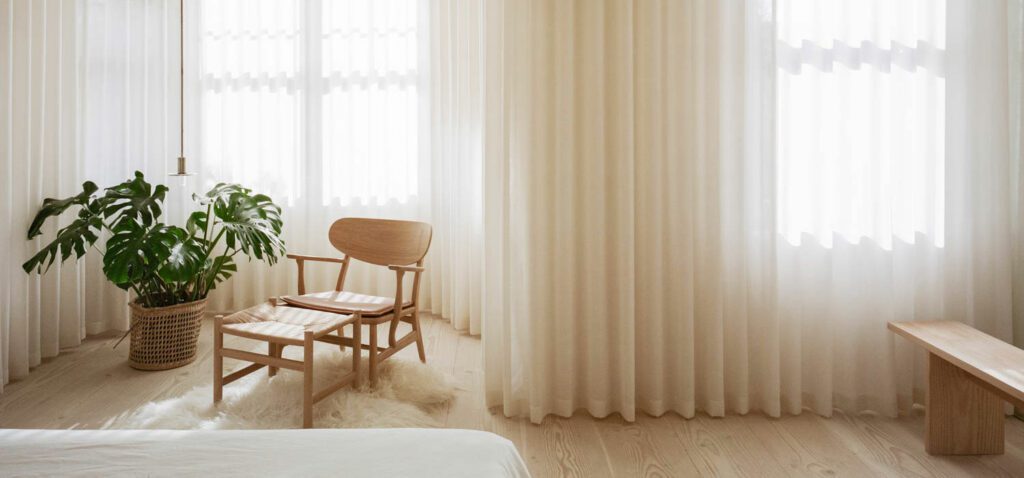 Architecture for London Creates a Low-Energy, High-Style House for its London Director
Architecture for London director Ben Ridley's home in Muswell Hill, London is a textbook example of the simple elegance typical of the classic Edwardian terrace house. After a year's refurbishment, it's now also a textbook example of sustainable redesign.
The original Edwardian façade was preserved, but the change came from within, where Ridley devised a continuous airtight layer and insulation for the envelope. "Careful detailing is required," he notes. "Joist penetrations and places where different types of construction meet need particular attention." Airtight tape and membranes are a must, as are natural materials like timbre for the frame and lime plaster, as opposed to cement-based products. He kept the original masonry nib walls as well, so as not to use energy-intensive steel box frames. Both the original house and a new rear extension achieved a Passivhaus standard U-value of 0.15 or better, and air is filtered and pre-heated thanks to an MCHR system.
Interiors of the 2,000-square-foot home are minimal and modern, with a material palette highlighting honed limestone. "The slight polish means that it gently reflects light," Ridley says, "and the way that light reveals the fossils in the stone is lovely." The material forms his favorite spot, where a kitchen island and window seat "are detailed to appear as a solid block of limestone." The house might be low energy, but it's certainly high-style.