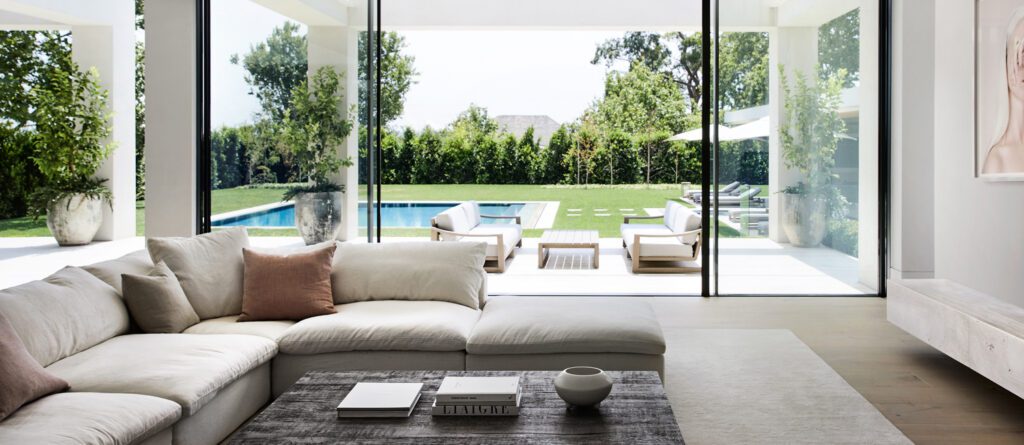 Conrad Architects Reimagines the Palladian Villa Typology in Melbourne
Referencing the typology of classic Palladian villas with manicured lawns, layered greenery, and symmetric forms, Conrad Architects designed a new build in Melbourne, Australia, which appears at home among the area's historic residences. Thick, masonry walls, expansive patio doors, and a sculptural façade marked by a grid of windows, ground the home, instilling a sense of "quiet permanence," the architects note, citing the connection between interior and exterior spaces.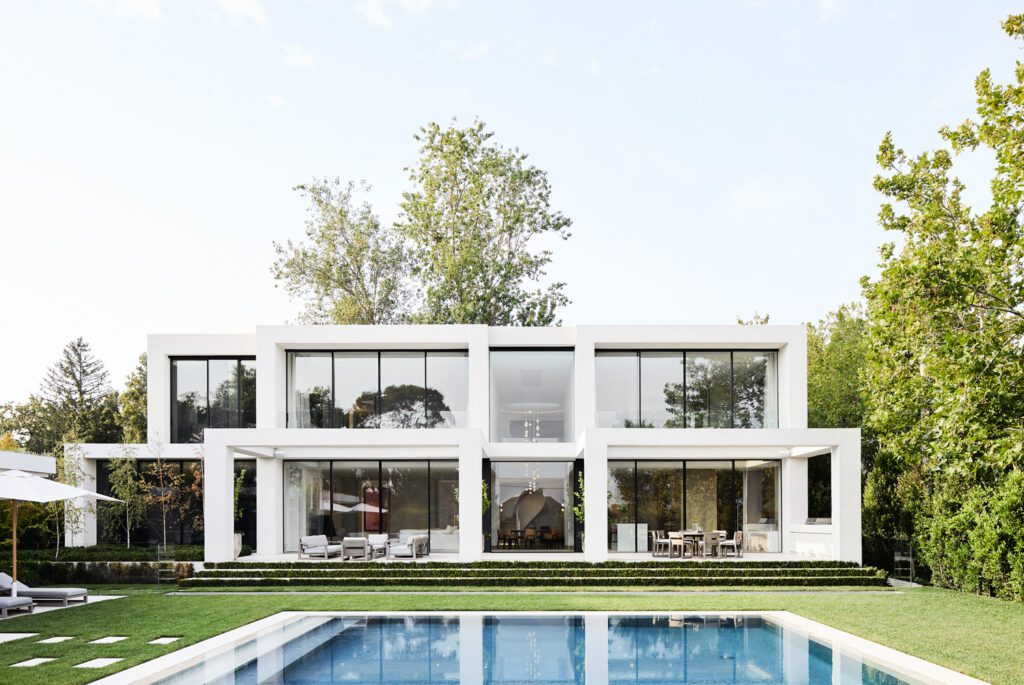 With a symmetrical layout designed around a central axis, the home offers a primary sightline throughout, furthering the relationship between the garden and the interiors. Whimsical features, from a private entry court with a reflection pond to a spiral staircase that offers views of the garden, pool, and cityscape, ensure every detail enriches the space with depth and character. The exterior frame even forms a pergola-type structure with retractable awnings to further extend the living space into the outdoors similar to a traditional Italian-style terrace, capturing the spirit of a Palladian villa.