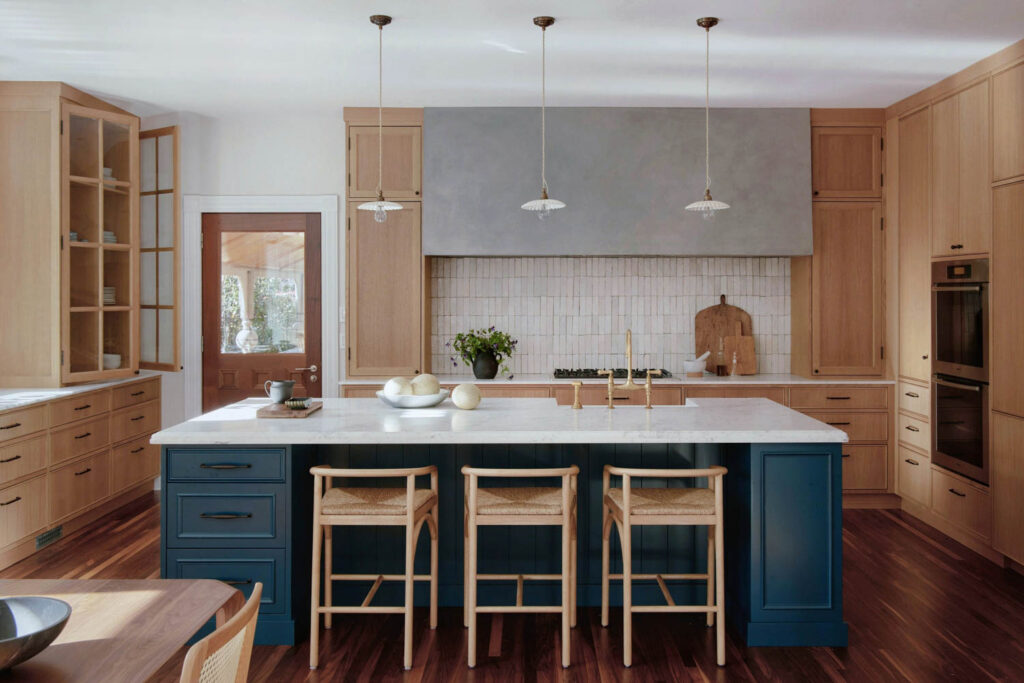 Crystal Sinclair Designs Infuses Bold Touches into This New York Home
In the village of Larchmont, north of New York City, Emmy Award-winning producer J.B. Miller (the president and CEO of Empire Entertainment) and his wife Maggie decided to raise their two children. Far from the hustle and bustle of New York City yet close to a thriving community and fresh air, this Victorian home, originally built in 1888, needed a makeover to introduce more character into the interiors, with some bold touches.
For the team behind Crystal Sinclair Designs—led by husband and wife Ben and Crystal Sinclair—the idea of pairing a beautiful tapestry with a Camaleonda-style sofa as a way to marry old and new was the starting point—everything else sprung from this initial inspiration.
Neutral colors prevail with varying shades of blues, creating a palette that is soft on the eye with an organic feel. The vintage and contemporary furniture and decor, however, make a statement in every room where materials such as wood and chrome meet with bouclé and velvet, showcasing a balance between audacity and warmth. A selection of rugs from Crystal Sinclair Designs's collection contributes to a welcoming atmosphere in this family-friendly home where surprising room accents are offset by an overall sense of calm.