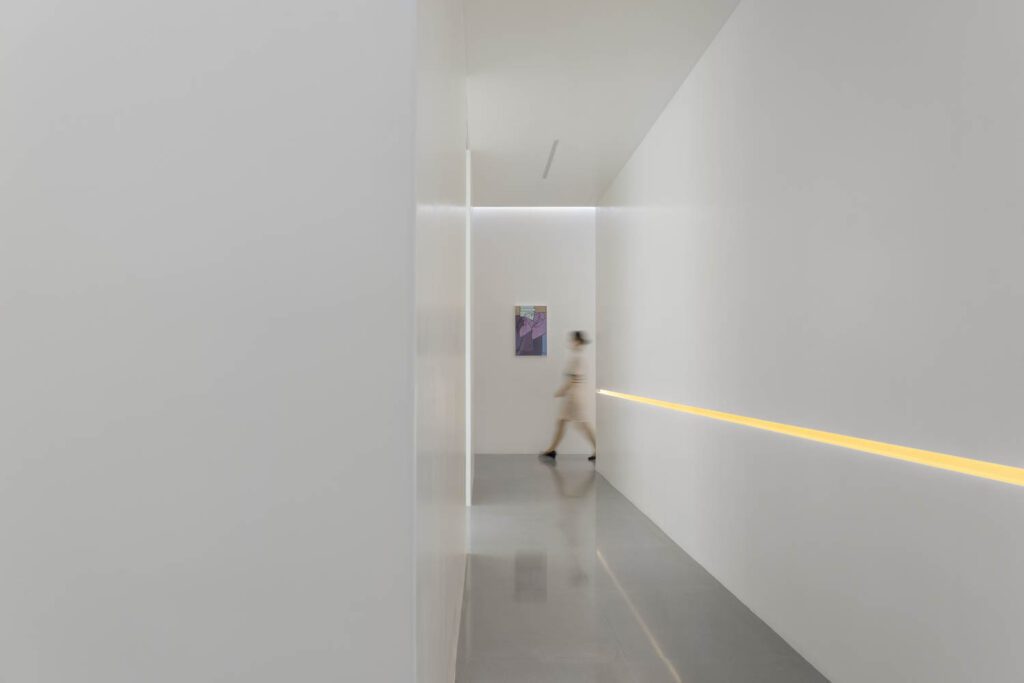 DA Integrating Limited Transforms a Shenzhen Dental Clinic into a Work of Art
The dentist office is a place many people rarely want to even visit, nevermind linger. But DA Integrating Limited is out to change minds with a 5,800-square-foot clinic for the U-DENTAL chain in the mixed-use community One Shenzhen Bay.
"We were inspired by the atmosphere of the contemporary art space," says design director Chinman Ngai, "which is like a container: peaceful, comfortable, a place in which people want to stop and stay." The foyer empties into a waiting area where guests are framed like subjects in a painting, before entering into a passage loop illuminated by linear fixtures. A rectangular plane unites consulting and operating rooms, with ample glazing to allow natural light to filter through landscaping and warm up the otherwise neutral palette of white and beige. And the dental chain's U-shaped logo appears in curved details within ceilings, emphasized by recessed lights to remind patients of a clean, white smile.