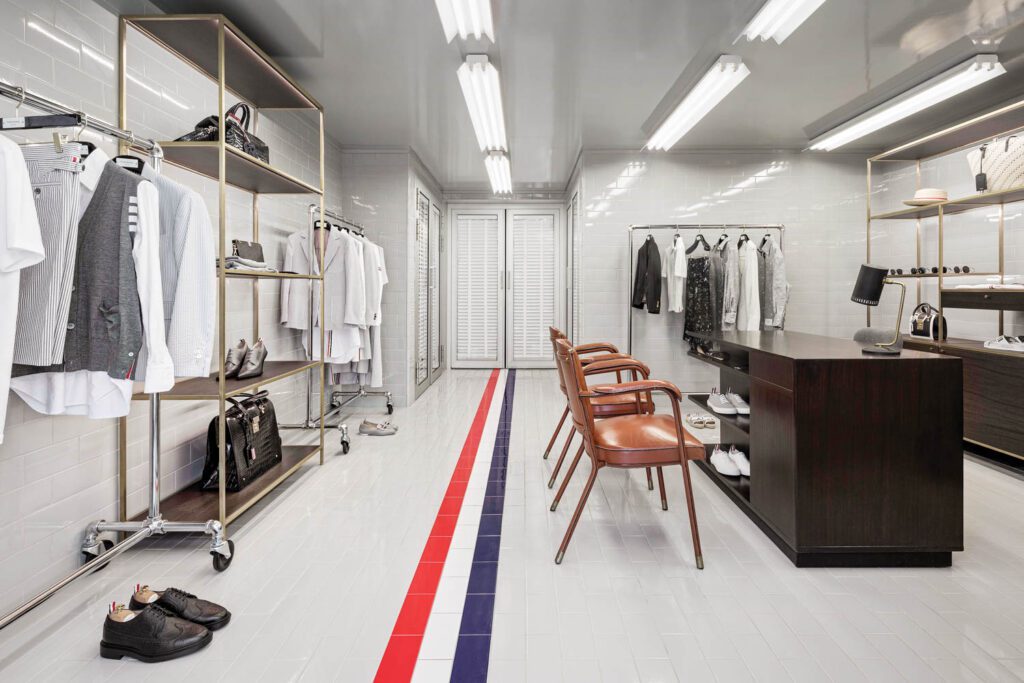 Flavio Albanese Collaborates With Thom Browne on His New Tennis Shop in Saint-Tropez
In the fashion world, Thom Browne is well-known for redefining tailored men's and women's wear. Less known, however, is that he was a competitive tennis player in high school. Both talents come together at the Thom Browne Saint-Tropez Tennis Pro Shop, his new stand-alone store at the French private members club Épi. The project is a collaboration with Flavio Albanese, founder of ASA Studio Albanese, which helped design Brown's Miami 2018 flagship.
Similar to that location, the boutique is outfitted nearly head to toe in gray subway tile—a nod to vintage locker rooms. But whereas Florida's is dark gray, this location is lighter toned, complimenting the resort's wellness focus, and approximately a quarter of the size. Browne and Albanese have tastefully accessorized the tidy space with mid-century furniture by such American and French designers as Paul McCobb and Pierre Jeanneret, along with custom pieces. And then aced it all with a door-to-door strip on the floor of red, white, and blue tile—the brand's signature stripe found on the grosgrain-tab labels in Thom Browne merchandise.