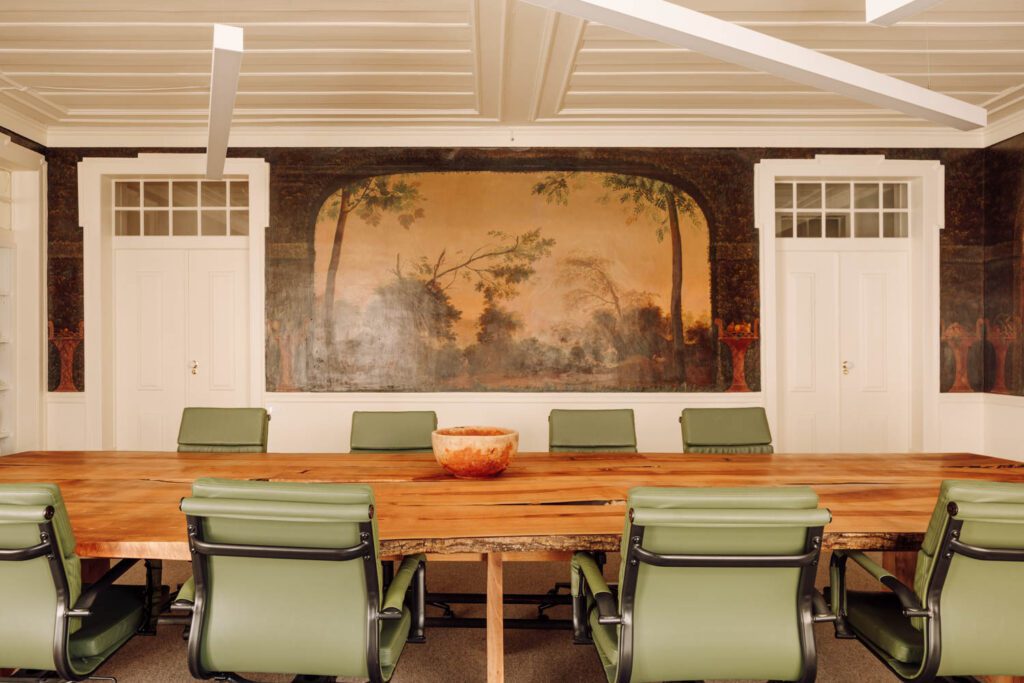 Frescoes Inspire This Coworking Space by Studio Pim in Lisbon, Portugal
Coworking spaces require certain amenities: desking, internet, areas devoted to both quiet and socializing. Grupo FAS's Galerie 218 in the Belém neighborhood of Lisbon has a little bit more. Designed by Studio Pim, the 5,400-square-foot office includes a meeting room, one kitchen, five separate offices, a lounge, a terrace—and, in a second meeting room, a series of striking frescos.
Those existing frescos were an integral inspiration for the design. "We developed the color palette from there, picking out its warm caramels and olive greens," says interior designer Perrine Velge. "The colors in the rest of the space all took their cue from this original artwork," informing everything from the custom upholstery on rattan chairs to the cushions and rugs.
The Fresco Room offers another feature in the form of a monumental bespoke table, some 15 feet long. "It was made by a local carpenter who picked out each plank individually," Velge says. "The love of timber visible in his work was beautiful to behold." And surely will inspire more work from its users at Galerie 218.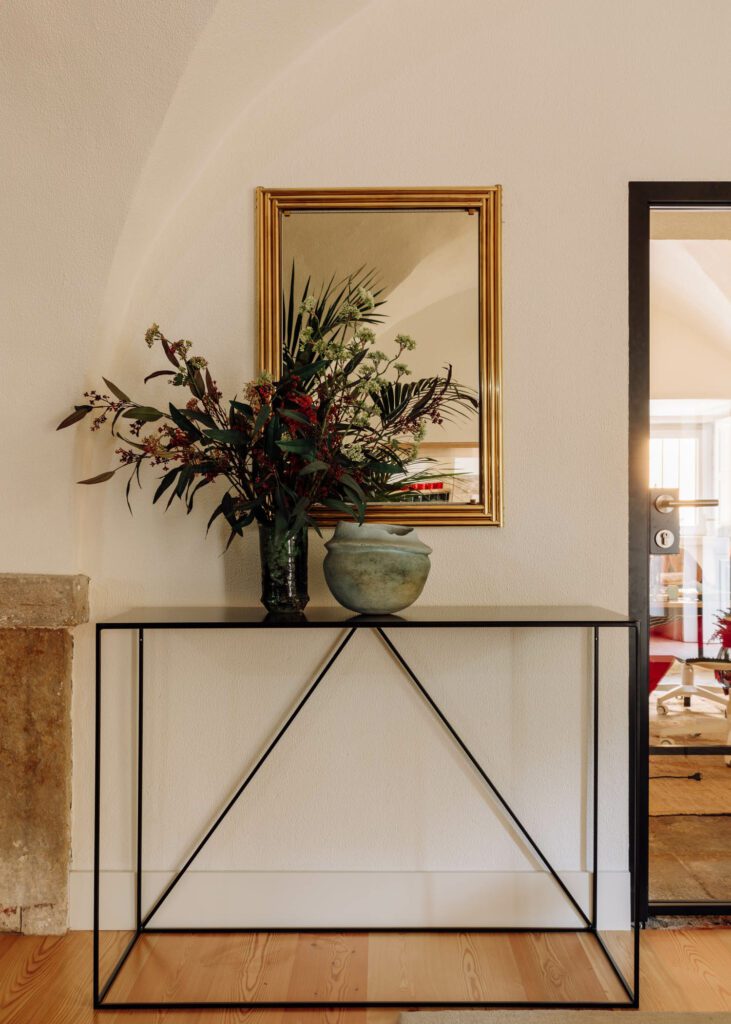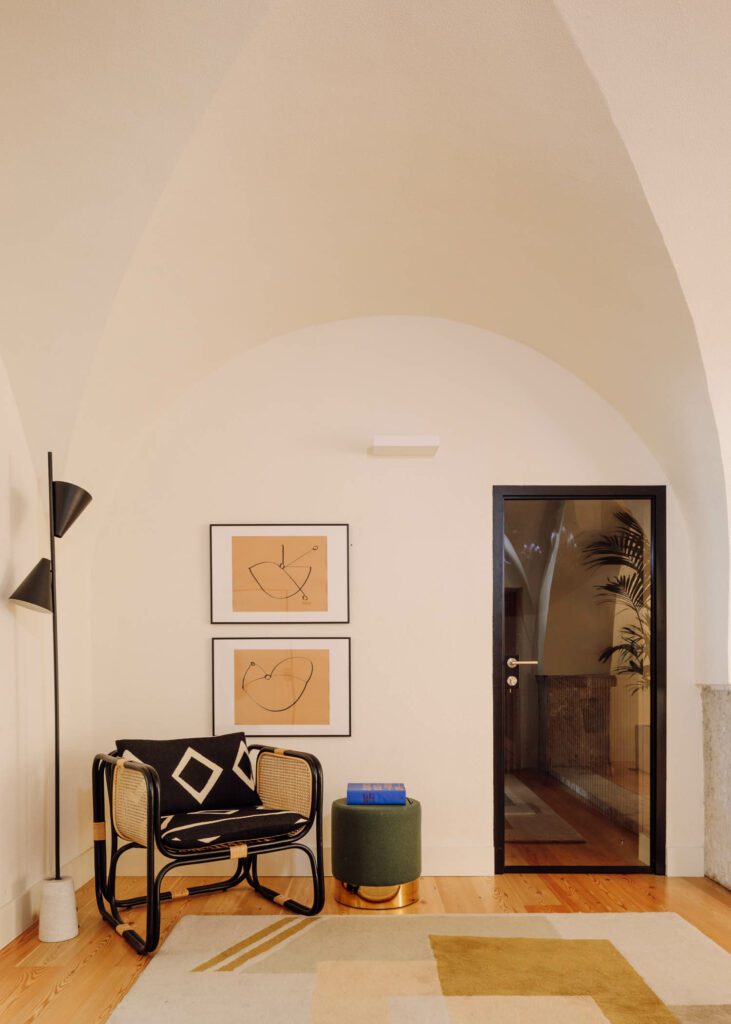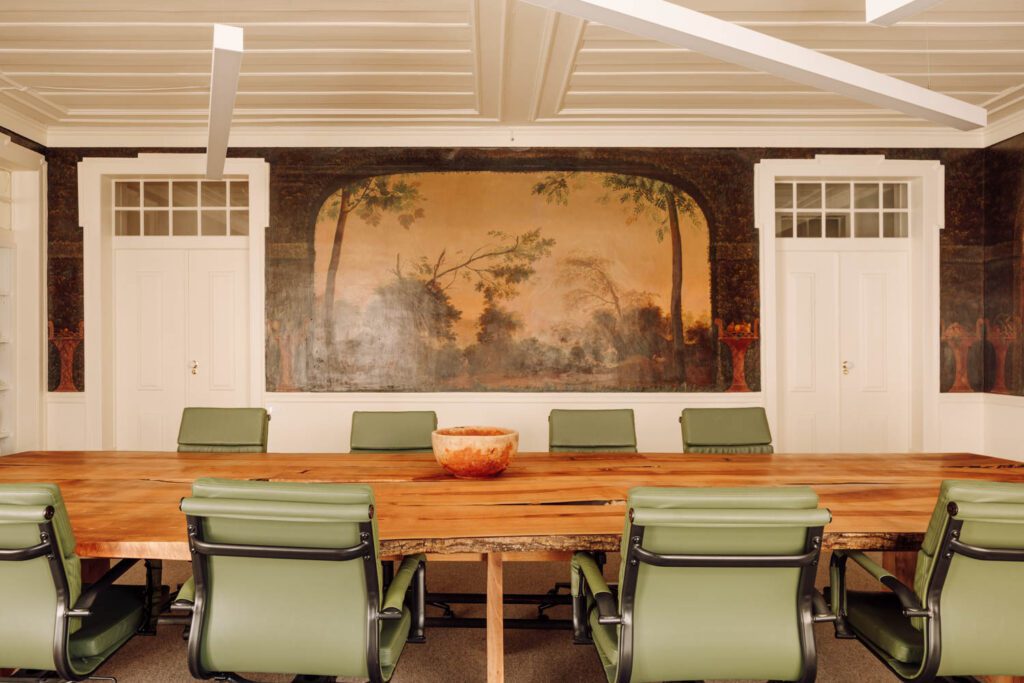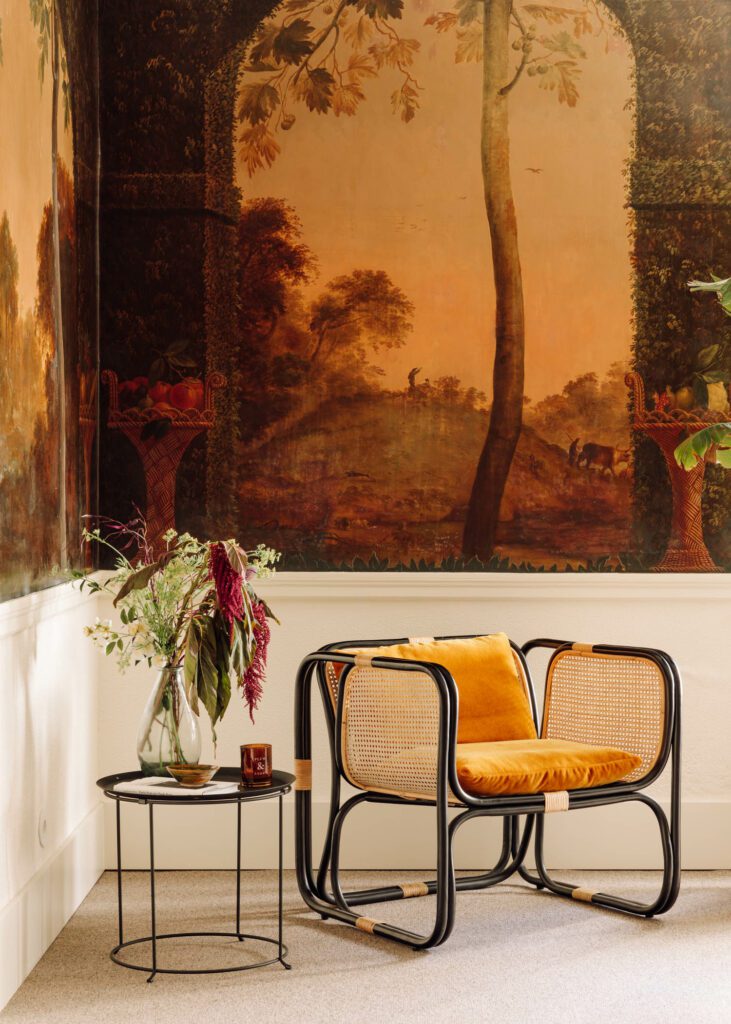 read more