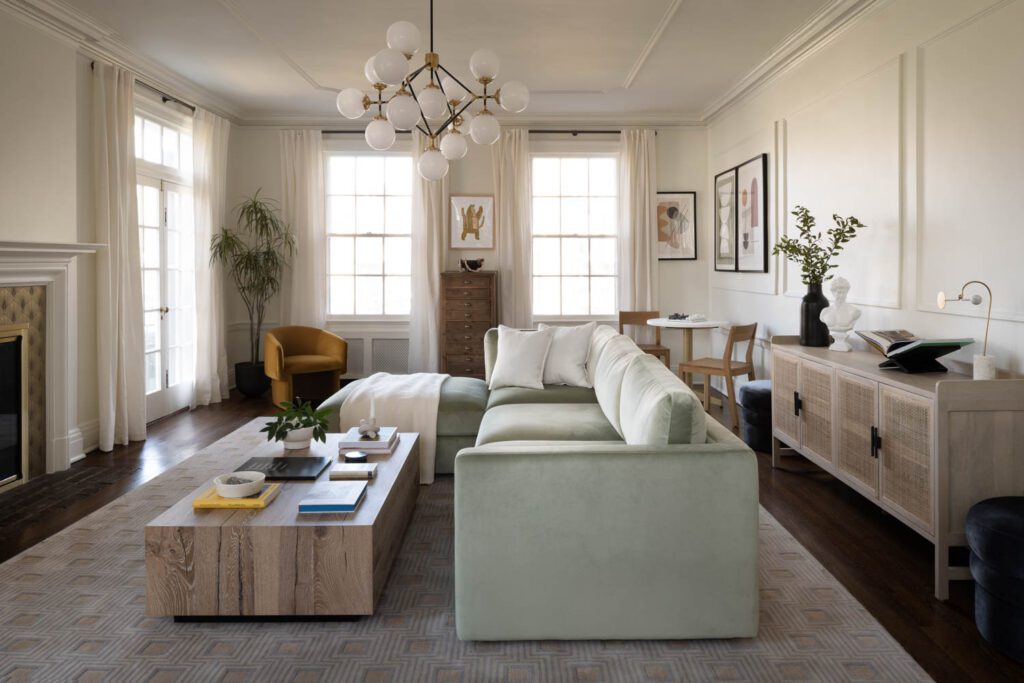 Gala Magriñá Turns a Westchester Property into a Playful Family Home
Gala Magriñá had to think outside the box for these city transplants who, with their one-year-old daughter, decided to move from New York City's Upper West Side to Irvington, a suburban village in Westchester County, New York, in search of a calmer life.
At the helm of her studio Gala Magriñá Design, the holistic designer tackled the challenge of introducing a modern pop style into the existing 1920s-era colonial home, using minimal construction and focusing primarily on furniture, art and decor. "We basically took two completely different styles and somehow made them work together," says Magriñá.
Instead of choosing a muted palette, both the homeowners and Magriñá agreed on bright colors. In the dining room, the ceiling is painted a pink terracotta hue that compliments a selection of abstract artworks for a "wow" effect. A celadon sofa paired with two golden mustard armchairs adorn the living room, which is accessorized with fun elements such as a Modernist mobile, marble chess set and Roman statue. The kitchen island features a greenish-blue palette and one section of the home office is painted a dark green.
For the materials, Magriñá mixed light woods, velvets, linens and sisal, providing a warm and fresh atmosphere. Throughout every step of the project, the interior designer focused on infusing the home with the right energy. The result speaks for itself.