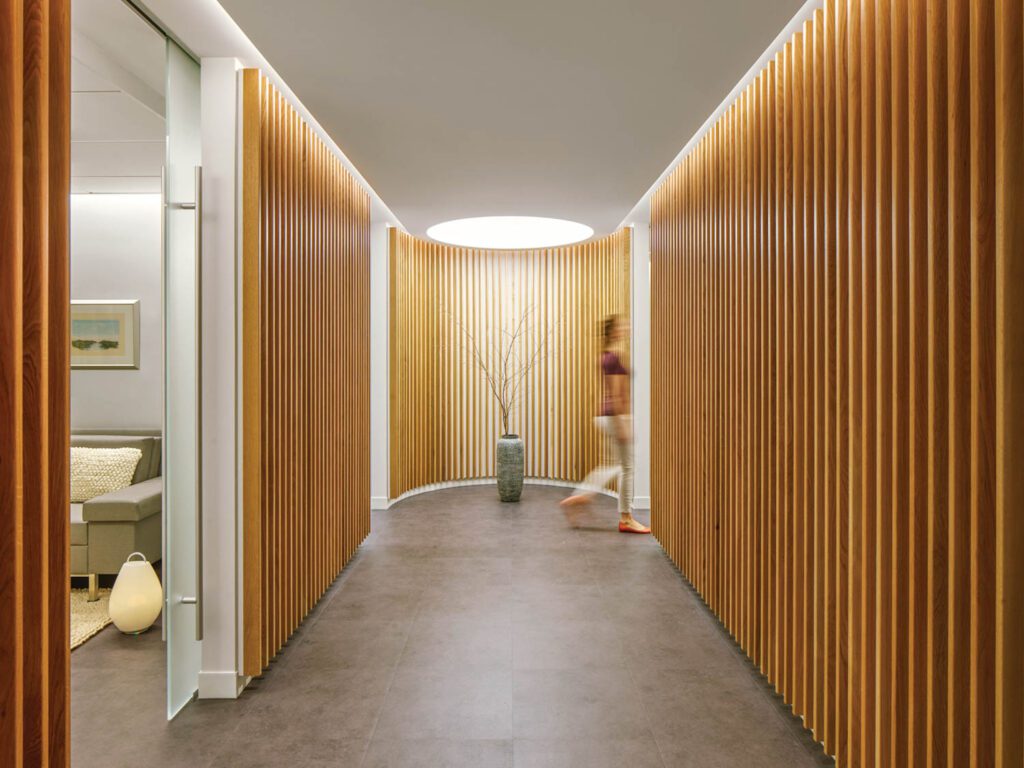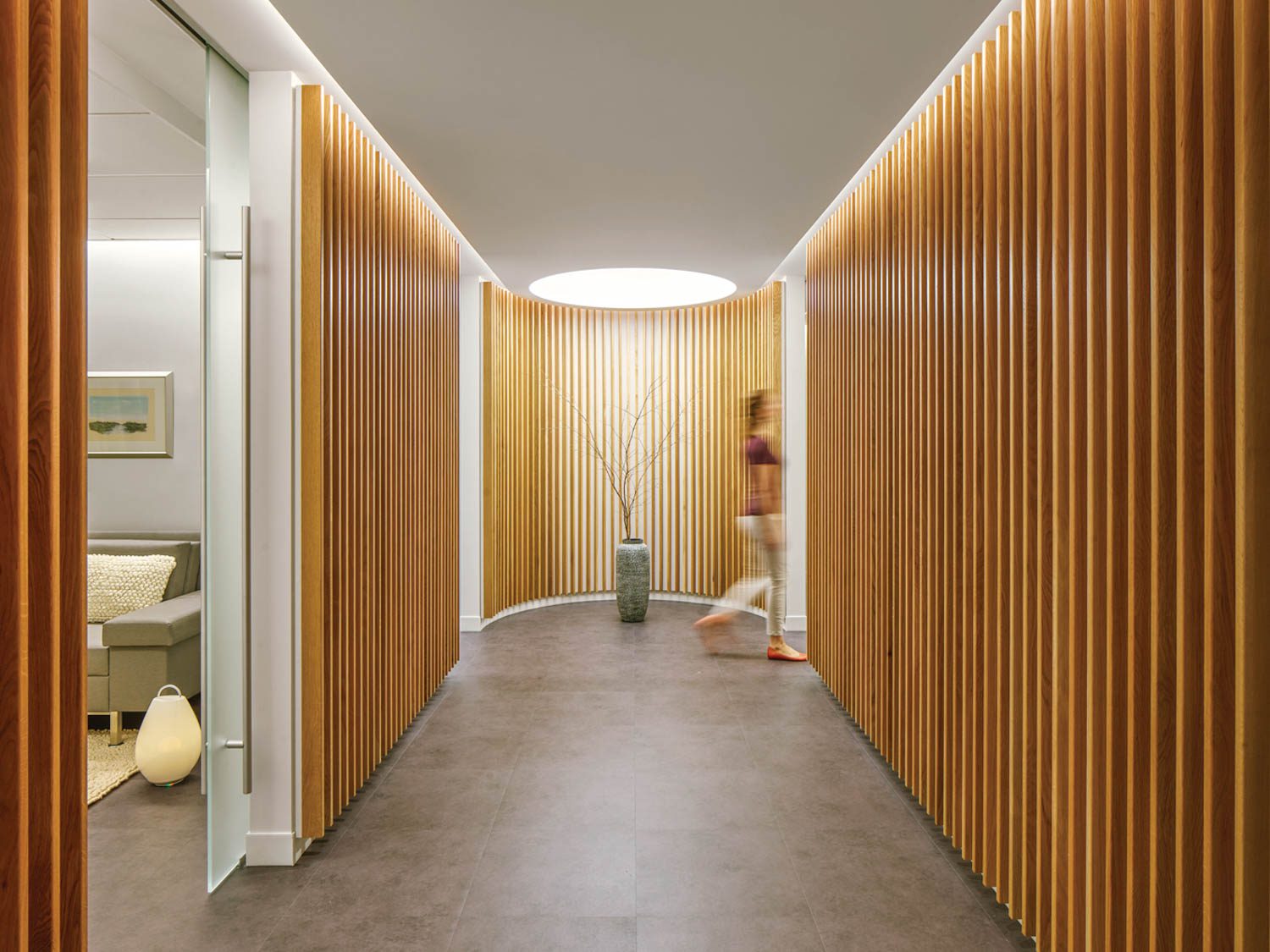 Gensler Spotlight: Southeast U.S.
There's nothing clinical or impersonal about the Bill Richards Center for Healing, 2,500 square feet of serene, light-filled space tucked into the Aquilino Cancer Center. With walls clad in solid-oak slats, soft PVC-free resilient tile underfoot, a halo of cove lighting overhead, and an expanse of windows overlooking a garden on the adjacent rooftop, the outpatient facility could be the tranquil lobby of an elegant low-key resort. Along with yoga, acupuncture, and other wellness programs, the center provides individual and group therapies that address the psychological distress experienced by cancer patients and their caregivers. And it's unique in offering a pioneering FDA-approved trial in group-administered psilocybin, which shows promise in helping alleviate depression and anxiety.
"From the beginning, we met with all the stakeholders to really understand the journey the patients would be on," says principal and health practice leader Tama Duffy Day, who headed the project for Gensler Washington, D.C. "That way, we could align the physical setting with the program mindset." The result is a multifunctional design that supports group activities and communal treatments in an atmosphere that's "warm, welcoming, but not overstimulating," senior associate and design director Bonny Slater notes. Staff offices are hidden behind a curved wall while four individual therapy rooms are reached by a corridor that ends in a semicircular space. Above it, a round ceiling fixture—the only visible light source—creates a moment of soft illumination that rightly deserves to be called spiritual.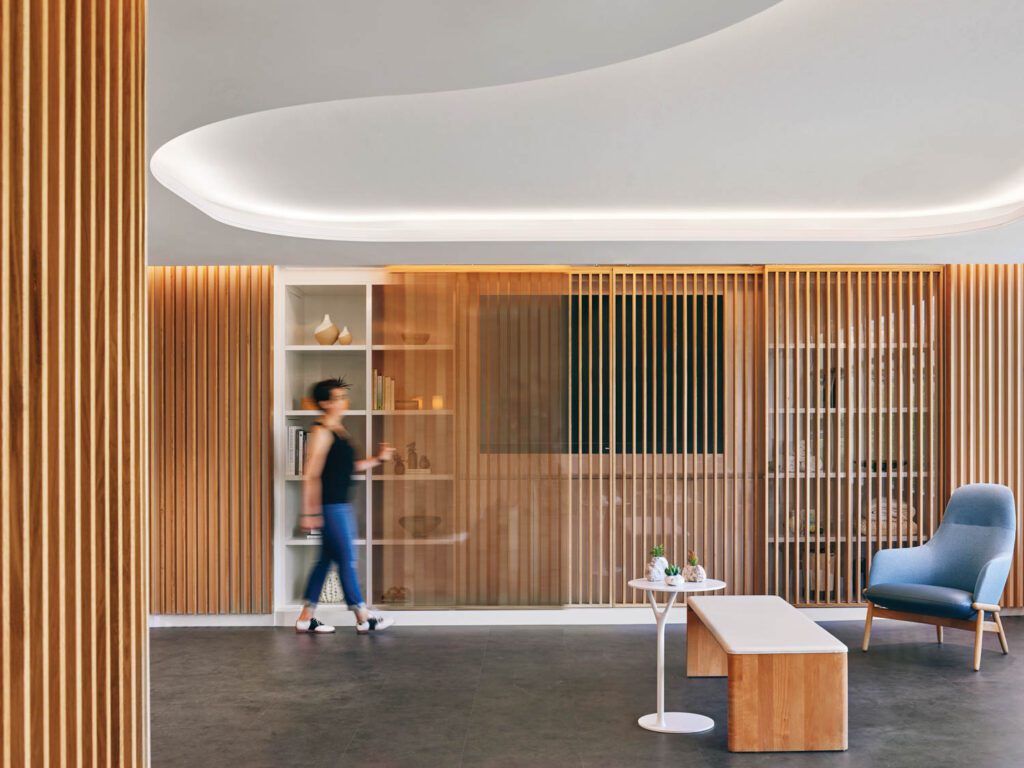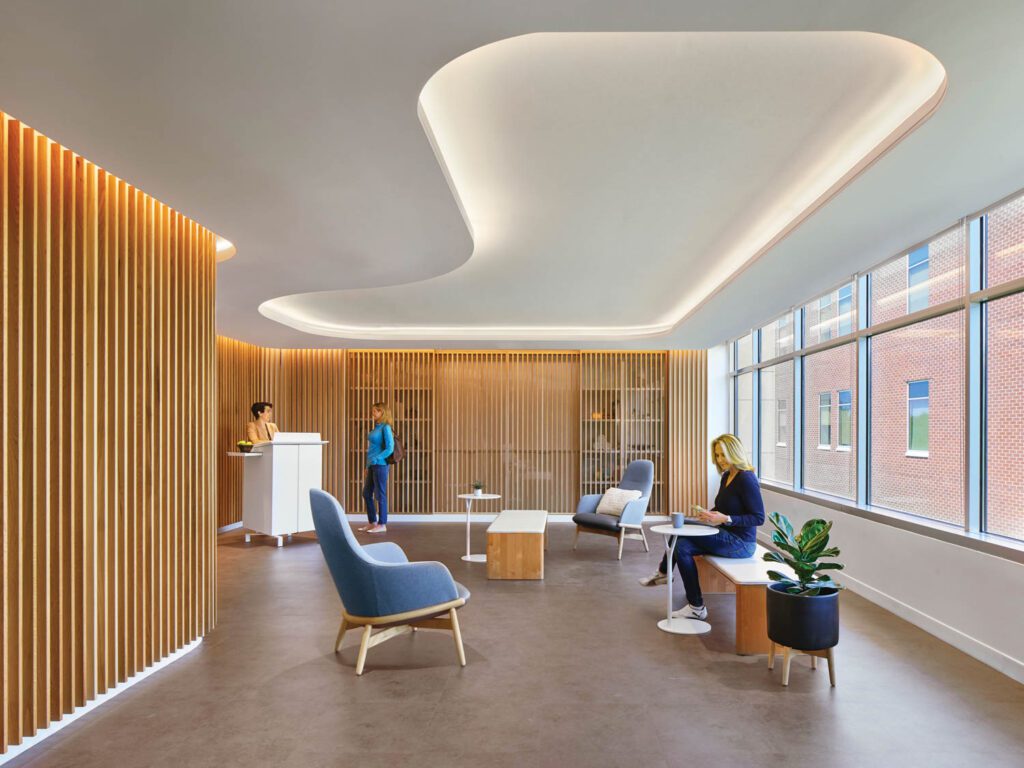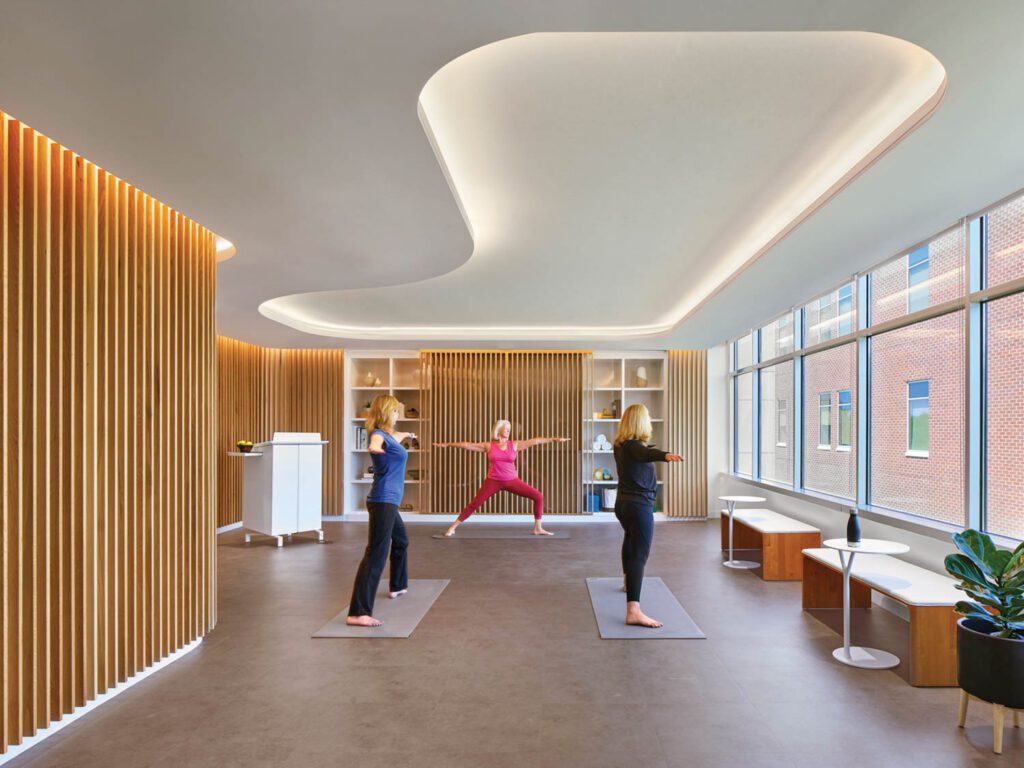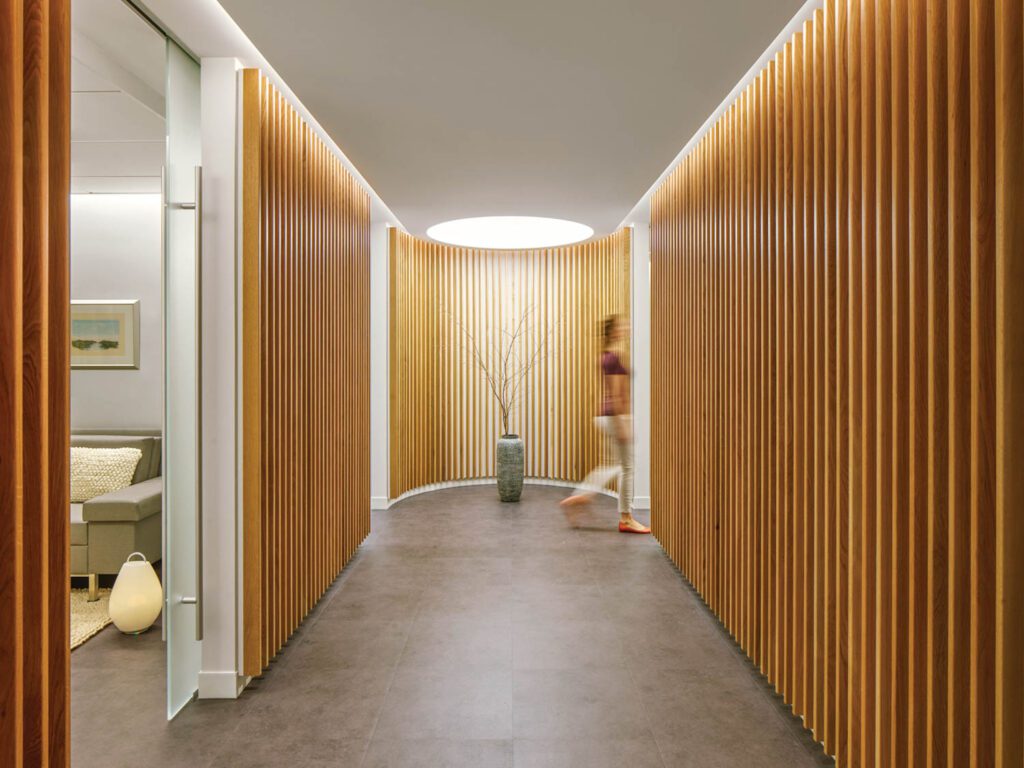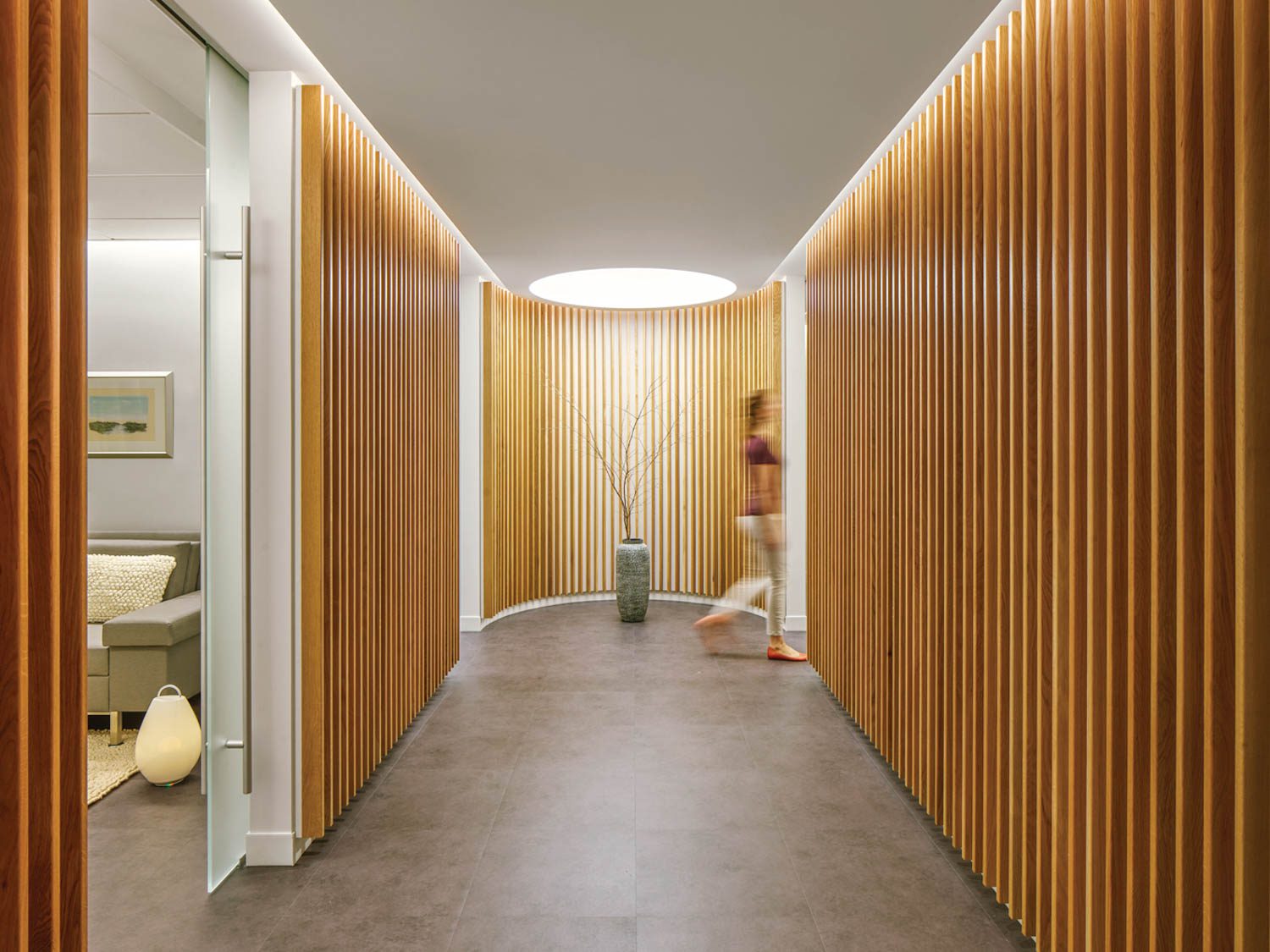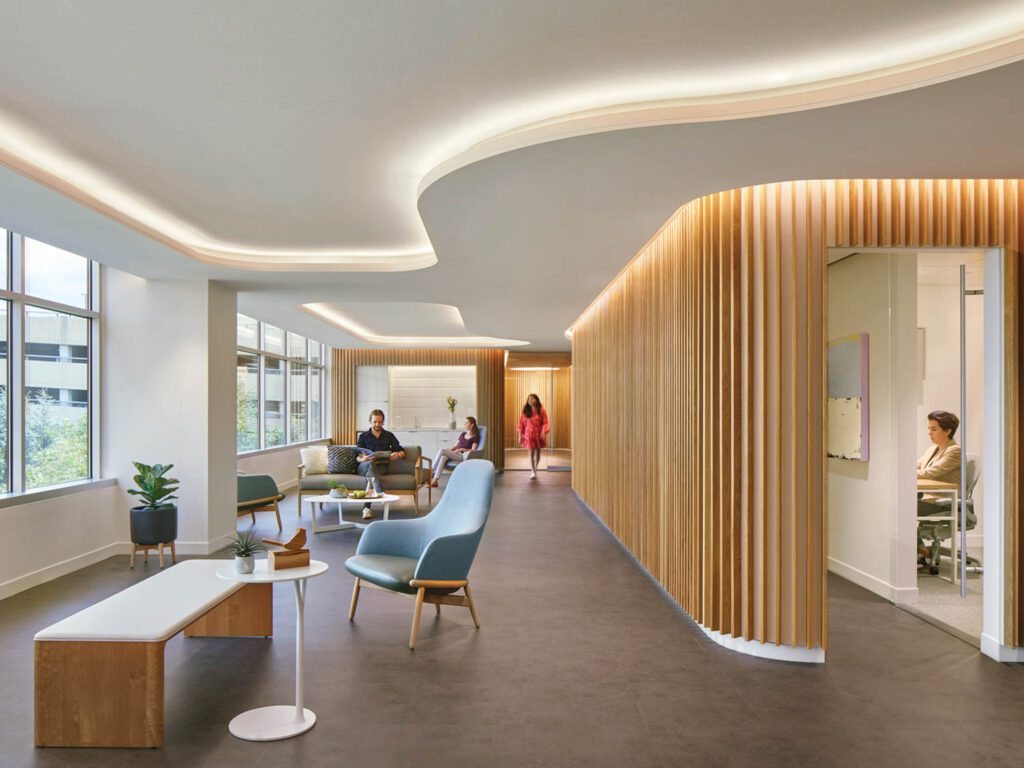 project team:
Gensler
: Tama Duffy Day; Bonny Slater; Alejandra Delgado; Karla Sepulveda
more
Projects

Gensler Spotlight: Europe

Cliffe-Roberts and team transformed Cargo Crossrail Place from a secure, sealed box into a welcoming hub that serves not just the people working upstairs but also the entire district. Gensler designed Cargo Crossrail Pla…

Projects

Gensler Spotlight: Northwest U.S.

T-Mobile's vibrant U.S. headquarters has all the hallmarks of the post-pandemic office: hot-desking, flexible collaboration rooms, natural vent­ilation, outdoor meeting areas. Yet Gensler Seattle designed it before an…

Projects

Gensler Spotlight: South Central U.S.

The telecom titan's global headquarters, sited in a cluster of downtown buildings, took a civic-minded turn when Gensler Dallas reimagined its central plaza as the AT&T Discovery District: a 24/7 media-activated amenit…