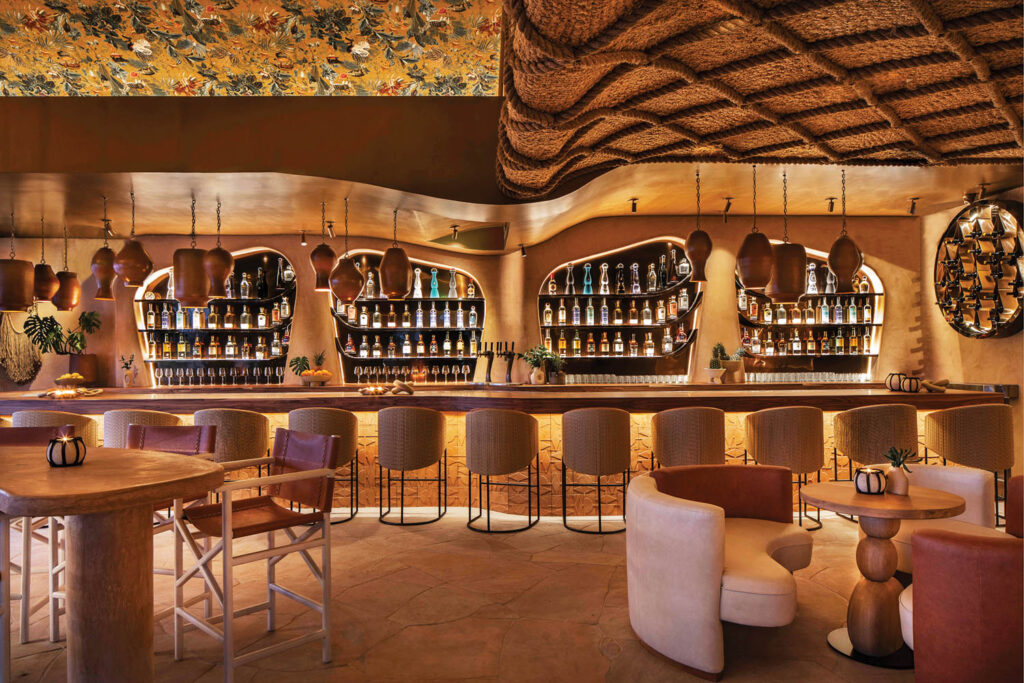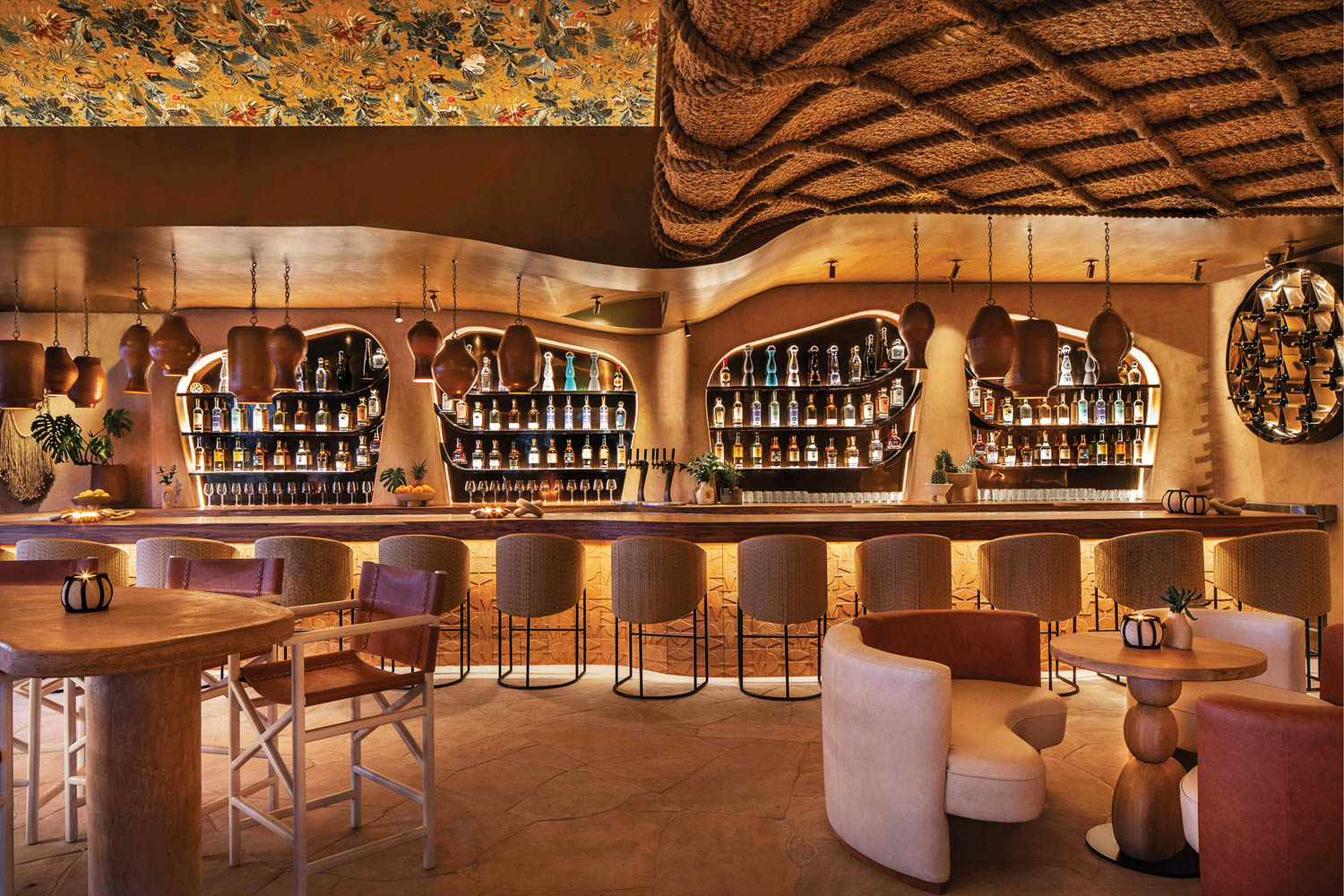 7 Global Restaurants Serve Up Organic Forms
Seven restaurants across three continents embrace organic forms and global palettes, serving up a menu of aesthetic umami.
Audrey Green and Larry's Bar, London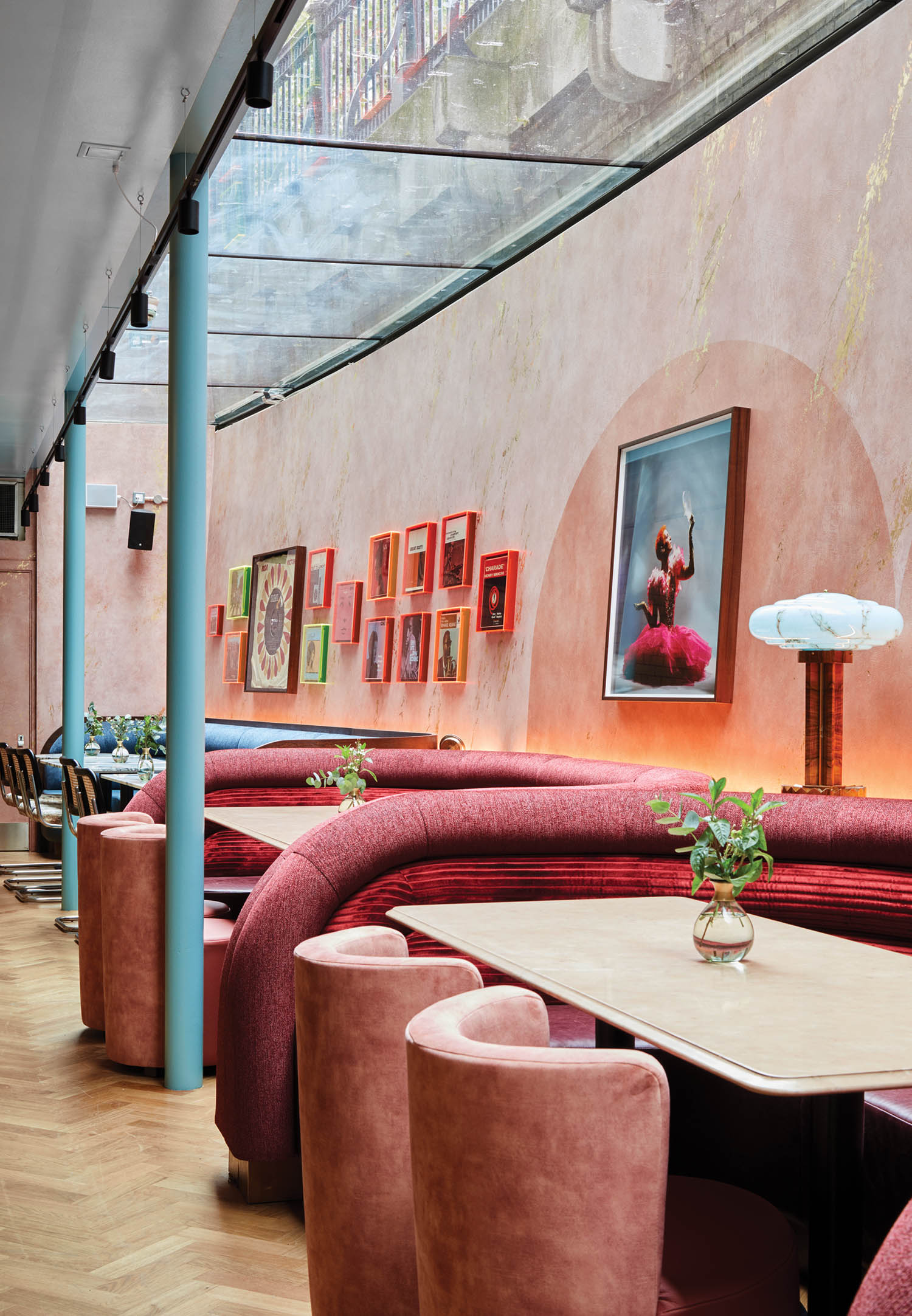 A restoration project inside the National Portrait Gallery revealed original mosaic flooring, which now shines alongside the café's new walnut and veined-marble counters, while a glazed atrium illuminates the downstairs cocktail lounge's custom velvet- and leather-upholstered seating; photography from the museum's collection graces all walls.
Meat the Fish, London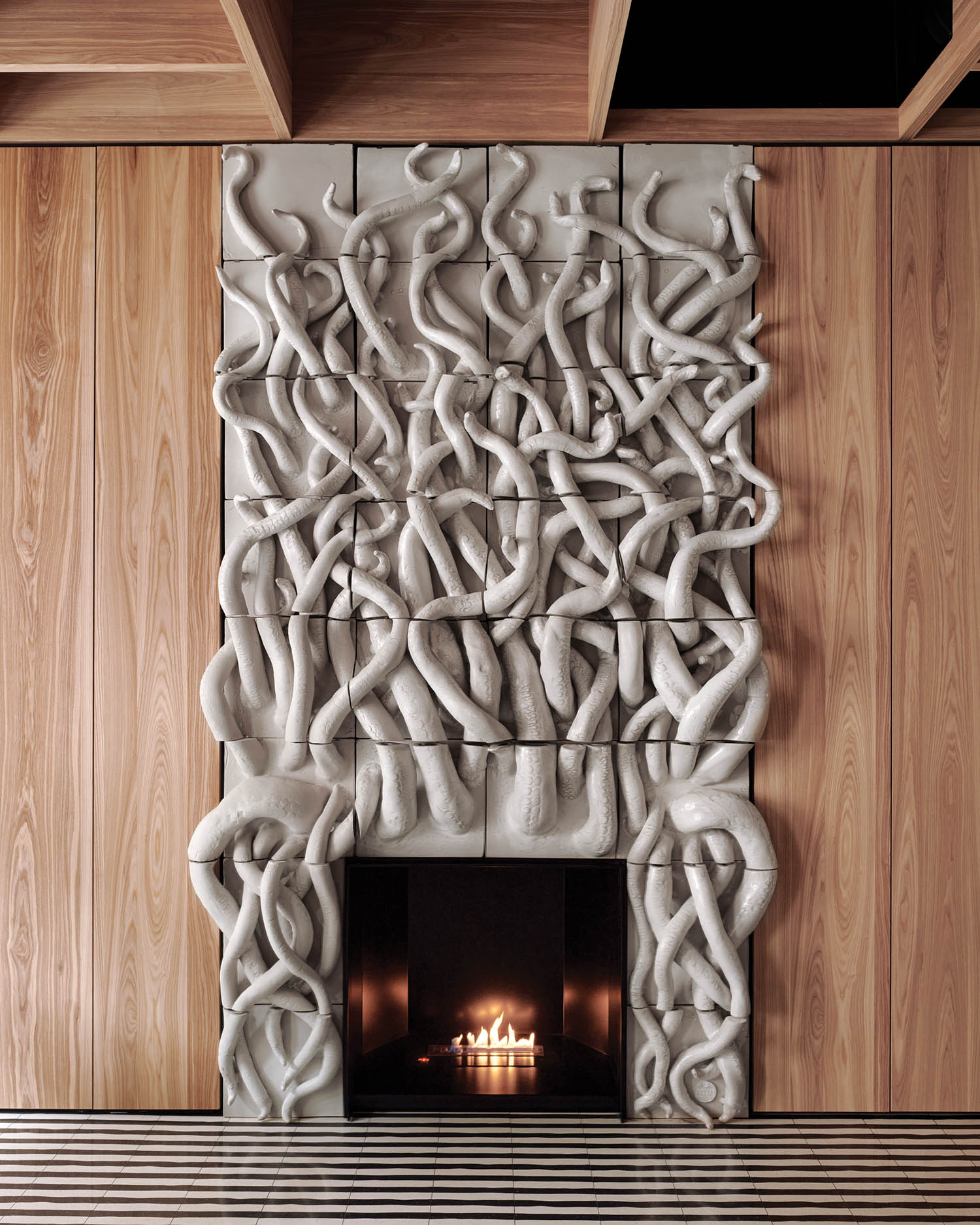 The three zones of this land- and sea-themed establishment are unified by an olive ash ceiling and custom black-and-white encaustic floor tiles, but are differentiated by such commissioned artworks as Souraya Haddad's tentacle-esque ceramic bas-relief around the fireplace and a five-panel tapestry by Bokja, a studio in Beirut, where the MTF concept originated.
Daphne, Toronto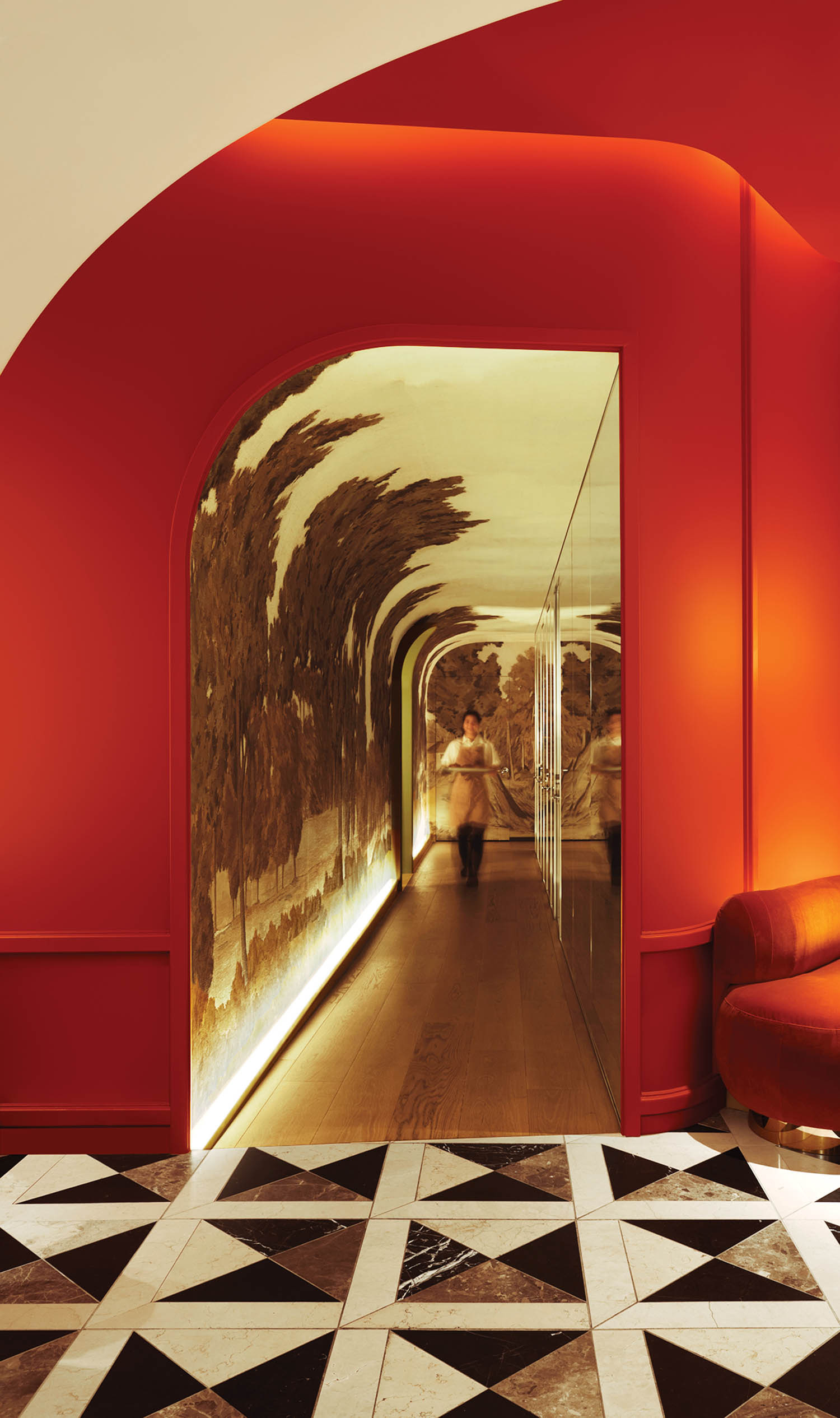 Adjacent to the open kitchen, the main dining room's 14-foot-high plaster arches uplit by custom sconces, marble flooring, and tailored striped sofas, and the bar's wallcovering—an abstract arboreal pattern that was scanned in high resolution, scaled up, and printed on linen—yield a grottolike, elevated Canadian take on the classic American bistro.
Raionul de Peşte, Bucharest, Romania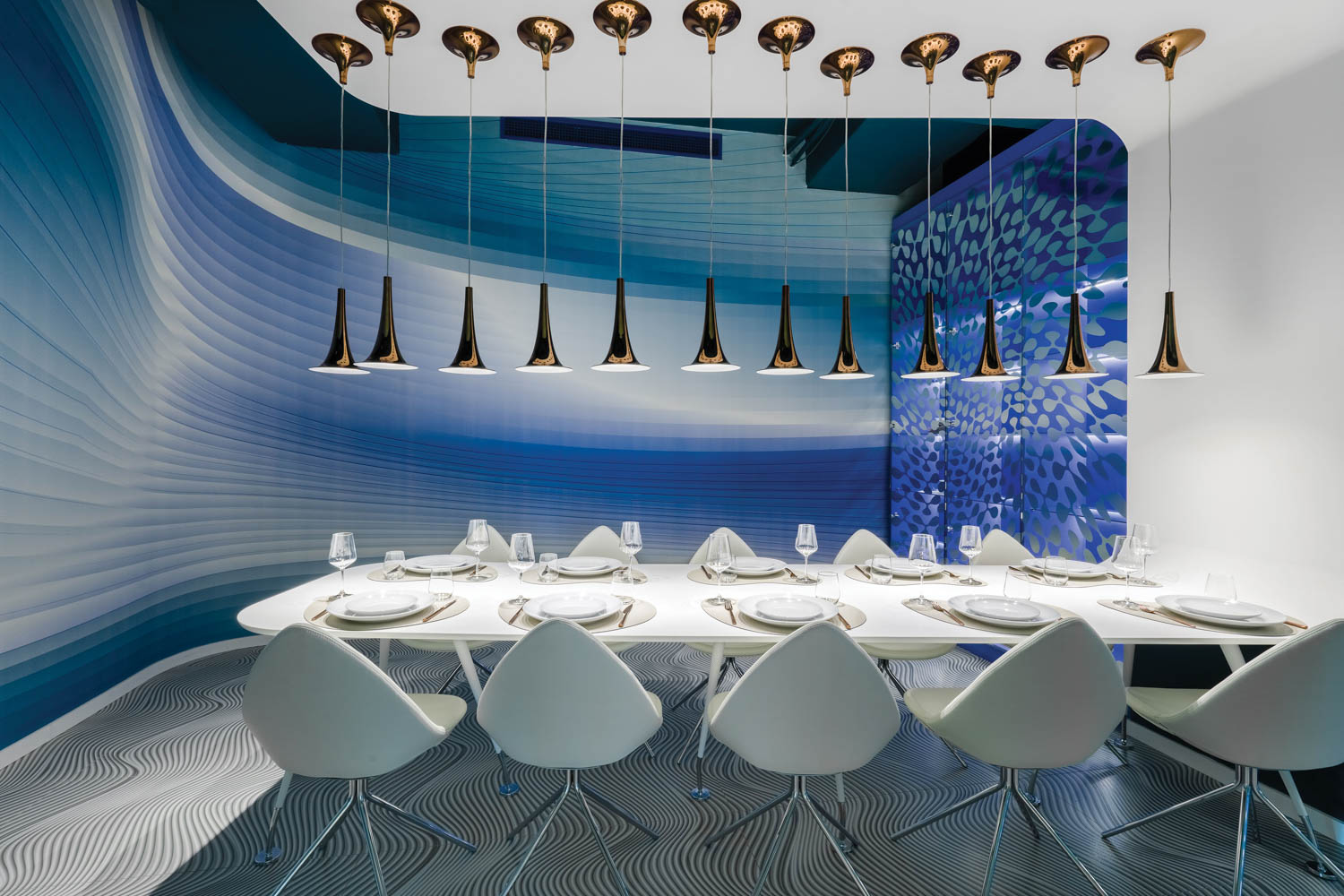 The aquatic hues and fluid shapes of marine life inspired the setting of this gourmet seafood restaurant, where seating is organized into intimate coves, LEDs spotlight soybean-derived resin tiles, and gypsum walls with wave motifs meet jellyfish-reminiscent pendant fixtures, all customized by the INTERIOR DESIGN Hall of Fame member so diners feel as if they're underwater.
La Maruca de López de Hoyos, Madrid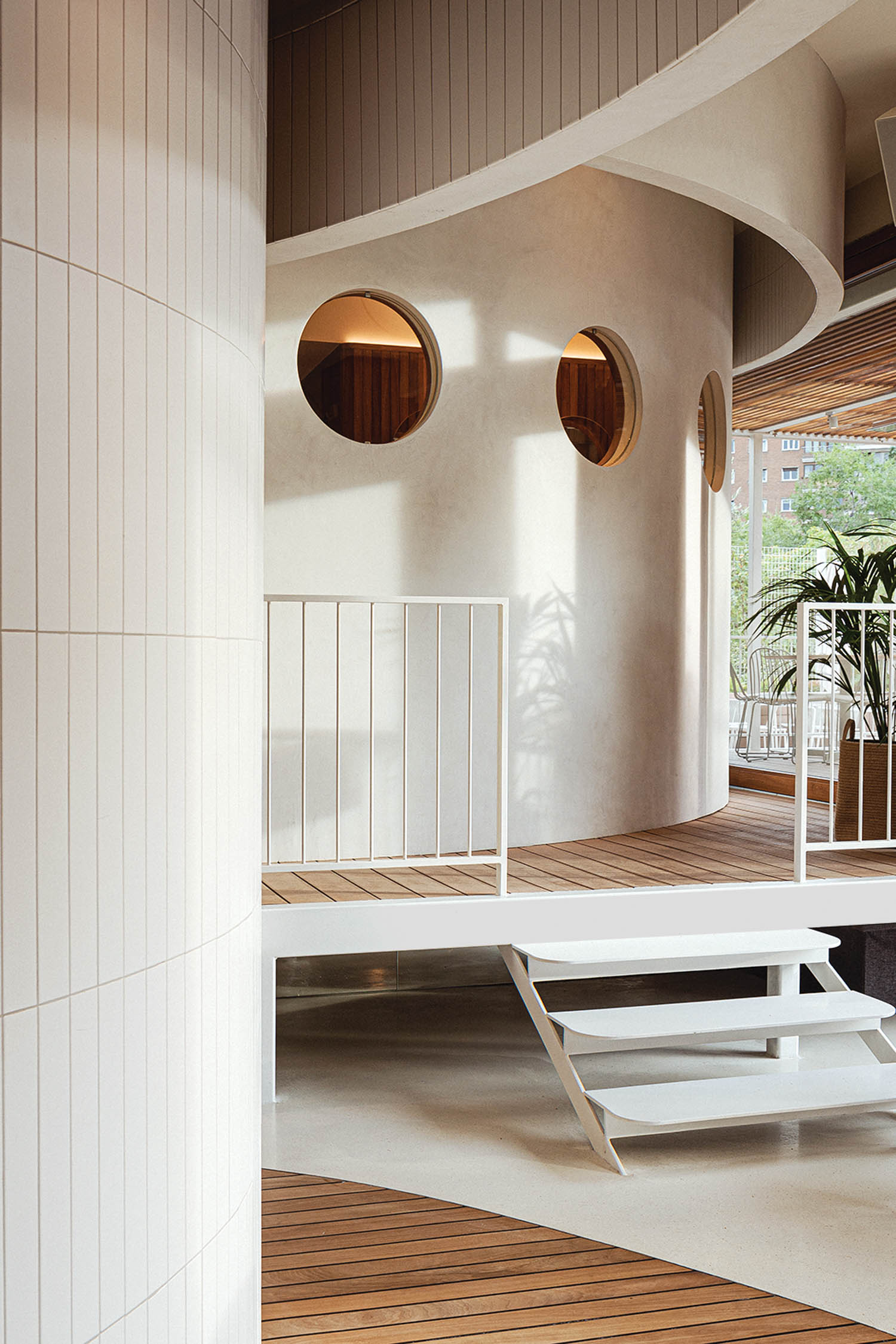 With teak-plank flooring sealed in black polymer joint (the same used on ship decks), bands of white polished cement punctuated by portholes, and doorways referencing horseshoe arches, the local firm brings seafaring vibes to the 6,000-square-foot Cantabrian eatery in Spain's landlocked capital.
Palmilla Cocina y Tequila, Newport Beach, California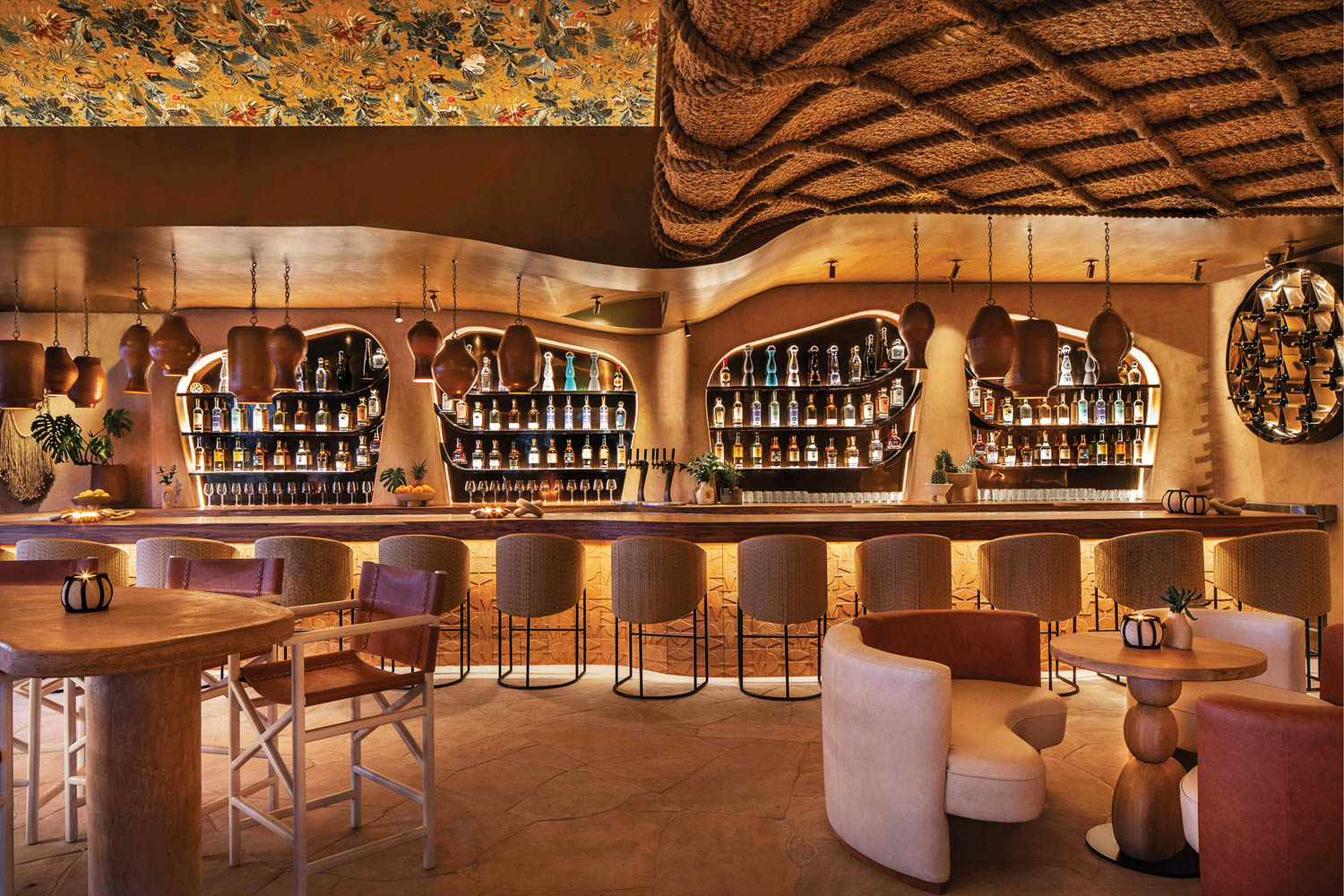 Although the cuisine is Mexican, an appealing farrago of brutalist, Mayan, and European notes blend at this SoCal spot, from the freeform white concrete facade to the interior terra-cotta finishes. LED-integrated niches do, however, evoke Aztec geometry, and the custom rattan pendant fixtures recall Tulum palapas.
Tan90°, Shenzhen, China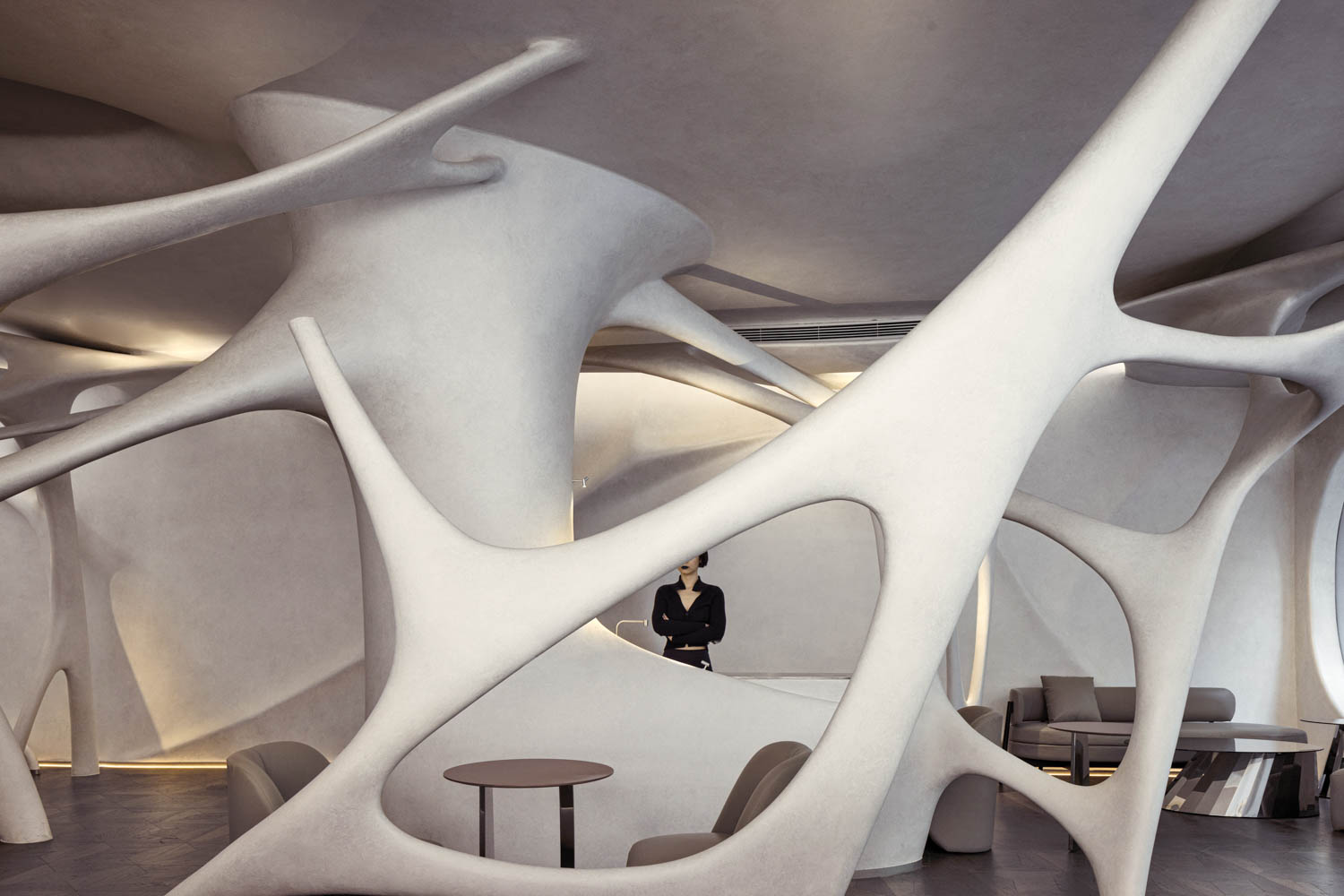 Derived from stalactite and neuron forms and psychedelic imagery, the elastic-looking glass fiber-reinforced gypsum permeating the 2,000-square-foot daytime café/nighttime whiskey bar alters perspectives as guests, often the high-end clientele that frequents the OCT-Loft Creative Culture Park neighborhood, move through.