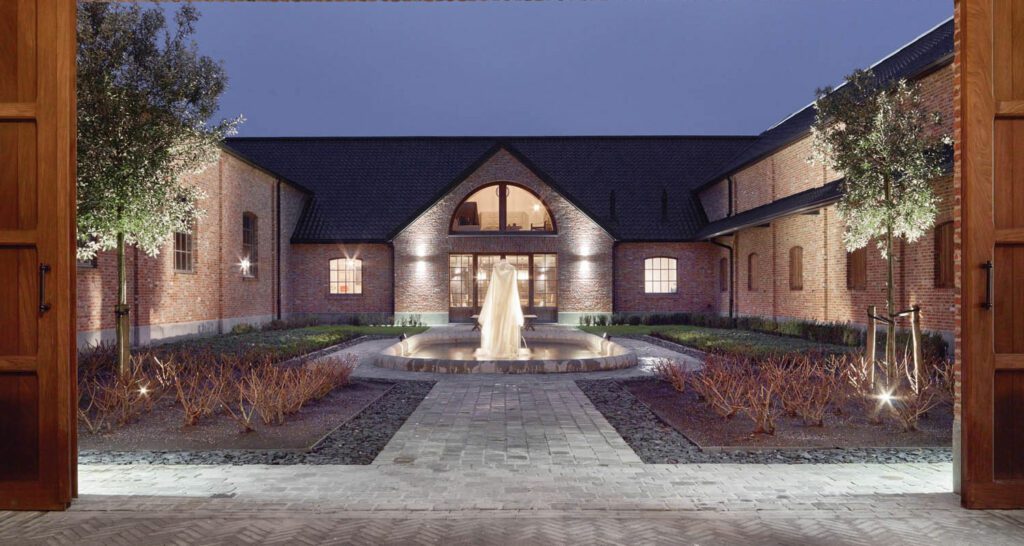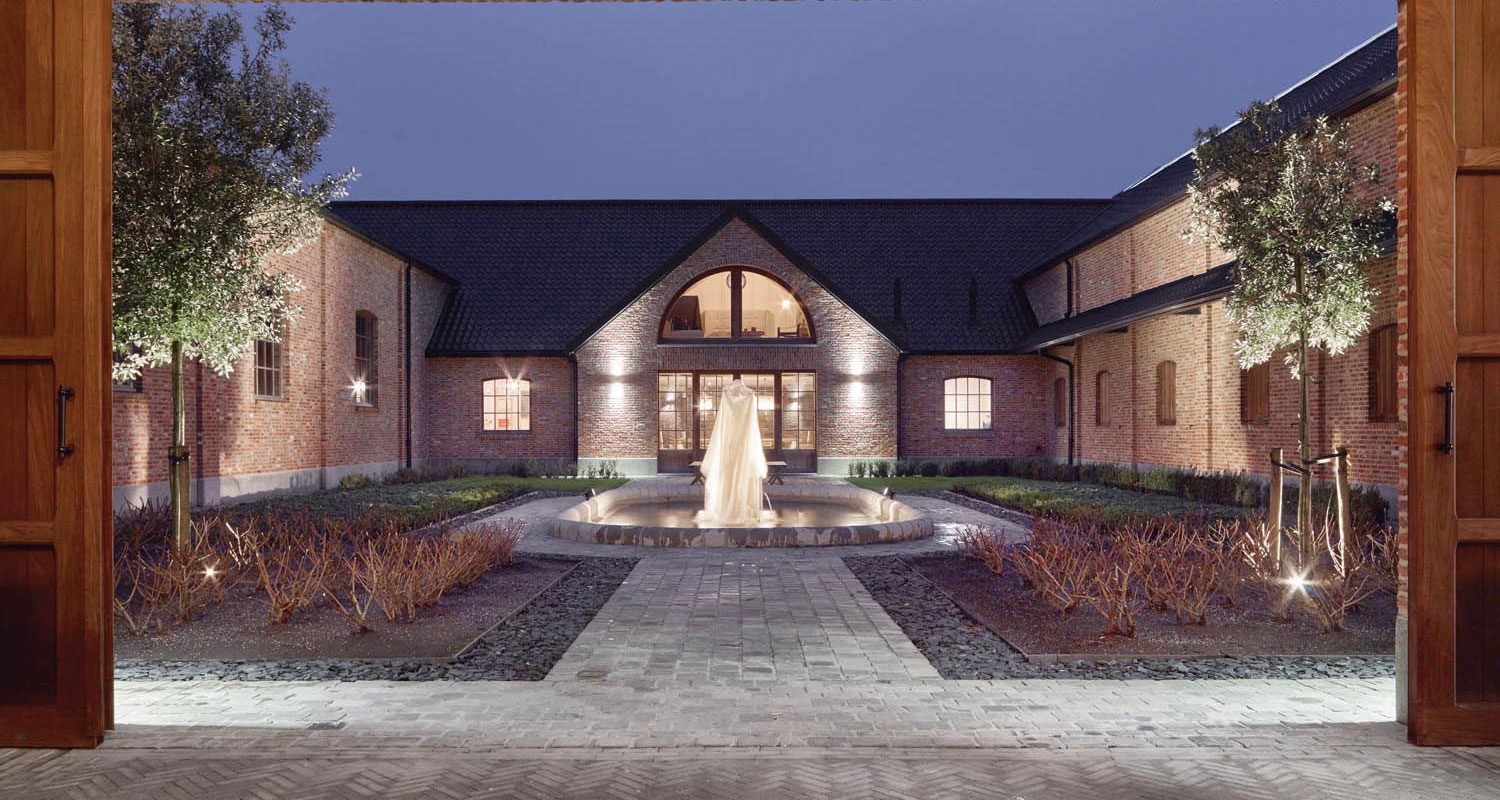 Jonathan Haddad Renovates an Equestrian Estate in Retie, Belgium
Jonathan Haddad, the cofounder and design director of creative studio Sceners, has an eclectic resume. Born in Paris and raised in Tel Aviv, Israel, he has studied jazz, launched a clothing label, restored vintage furniture, and created sculptures out of found objects. But Haddad had no official training in interior design when a friend, Kai Zeevi, asked if he'd be interested in renovating a family property near Antwerp, Belgium. Ever open to new experiences, Haddad admitted he lacked professional credentials but was confident he could pull it off. He had, after all, designed fashion shows and fixed up an old building for a pop-up gallery, and he knew how to make a 3-D model. Zeevi's family took a chance and offered Sceners the job.
It was a remarkable first commission. The multigenerational clan breeds horses and had recently bought a 40-acre equestrian facility, located in the town of Retie, with poorly maintained stables and living quarters. Zeevi, a champion show jumper, regularly trains there, and his family hoped to restore it and create comfortable accommodations for themselves. "The clients were looking for a chaletlike feel, a place where they could do these professional activities, but still feel at home and experience the daily stable life," Haddad says. He got a taste of it himself: The job required him to stay on-site for a year to manage the project, since the Zeevis live in Israel. It may be one reason why he got hired: "They knew I was young and that it would be an amazing opportunity for me," Haddad wagers. "I could be this guy on-site doing everything."
They also liked Haddad's aesthetic, which is informed by his Moroccan mother, Tunisian father, and their collection of tribal art and mid-century furniture. "We had a maximalist home that combined Senufo masks, Naga chairs, and a Serpentine sofa by Vladimir Kagan," he explains. "Having pieces from different periods and places creates a kind of harmony." His style resonated with Zeevi's family, who lived in Africa for a decade and appreciates its indigenous cultures. "We knew Jonathan's vision and trusted his point of view," Zeevi says. "We mostly gave him a free hand." Haddad's challenge was to pair sophisticated interiors with a working stable.
He began by researching similar complexes nearby but found most too conservative for his taste. But Cuadra San Cristóbal, a fabled equestrian estate in Mexico City that Luis Barragán completed in 1968, showed what a more abstract approach could look like. "Barragán got me thinking outside the box," Haddad notes. While he wasn't going to create anything so colorful or modern, Barragán's stables made him consider how to heighten the connection with nature, such as landscaping the property and incorporating organic elements in the interiors.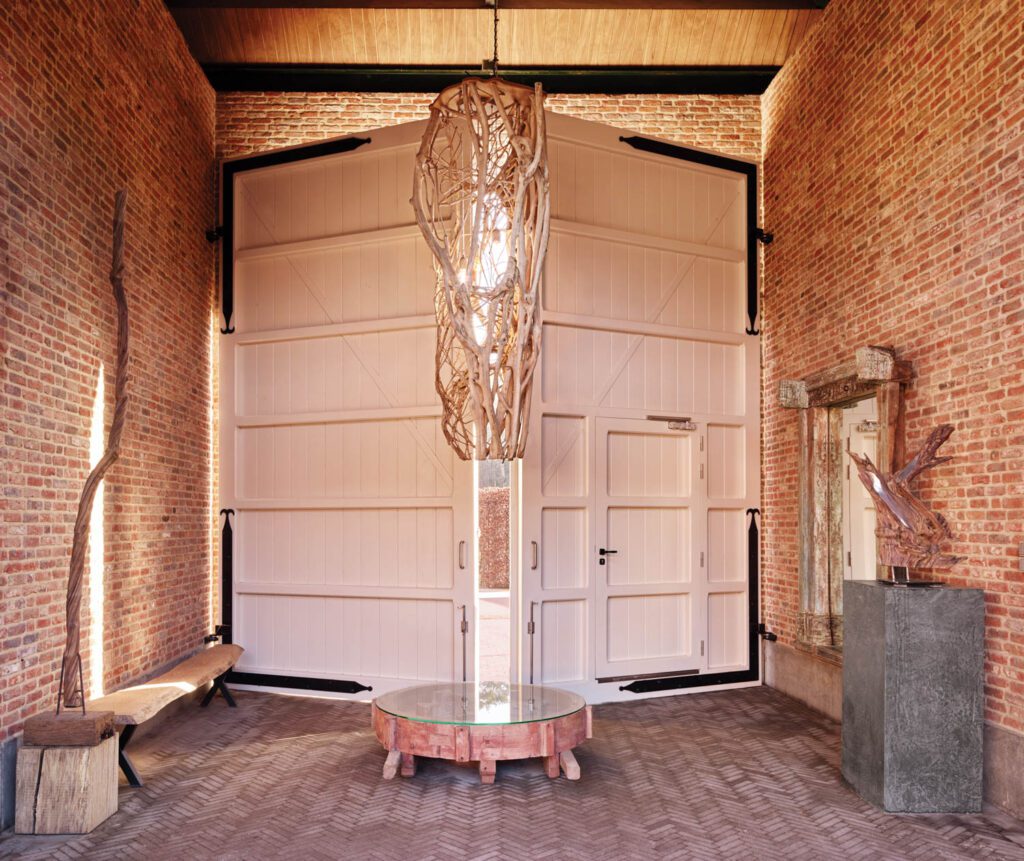 Surrounded by forest, the 43,000-square-foot compound comprises a mid 20th–century brick stable and a 2012 building by Architectenbureau Kristel Caes that incorporates an indoor training arena and a two-story private residence. Haddad started with improvements like reinforcing and sanding the terra-cotta bricks, painting the roof, and installing window shutters and new stalls in the stable. Inside, he opened up the relationship between the horse facilities and living areas, replacing walls with windows; a dining room, for example, now looks directly into the arena. "I created transparency so the sport didn't feel like a professional activity, but something desirable that anyone could do," Haddad says. (He himself learned how to ride during his stay.)
Haddad mined the stable for raw materials, bringing historic elements into the living quarters of the newer building. He turned a grinder once used for milling horse food into the base of a low table. Aluminum from a stable door became the legs of a coffee table. Another door, broken and whitewashed, hangs as abstract artwork in the living room. Other custom pieces are made with wood from the surroundings, such as a chandelier composed of branches that Haddad cut down, sanded, and fashioned into a sculptural pendant fixture. His firm Sceners not only designs these pieces but also fabricates them, and operates as a vintage furniture dealer, too.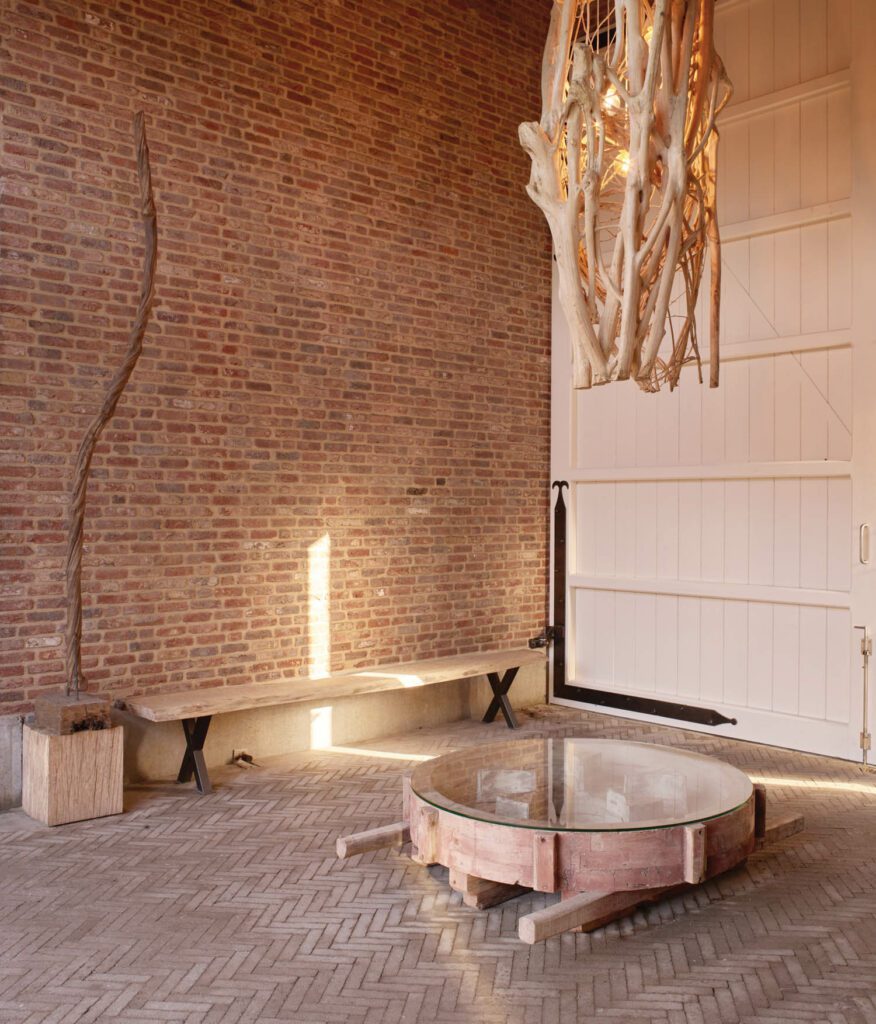 While the home relates to its rural context, it's no rustic retreat. Haddad scoured secondhand stores and flea markets in the region to source an array of mid-century designer furnishings. In the upstairs sitting room, Marcel Breuer chairs face a chaise by Le Corbusier and Charlotte Perriand. An Ingo Maurer chandelier meets Shin and Tomoko Azumi sofas and Charles and Ray Eames chairs in the living room. Antique Asian stools, Naga chairs, and Senufo masks and sculptures populate other rooms throughout.
For Zeevi, the result creates a Zenlike feeling well suited to the quiet setting. "It calms me down," he says, "and is unique and feels authentic. We took a bit of a risk on Jonathan at the beginning, but he did an unbelievable job." The family has even signed up Sceners to design an extension to the stable with four more bedrooms. It seems safe to bet that Haddad will have no shortage of ideas.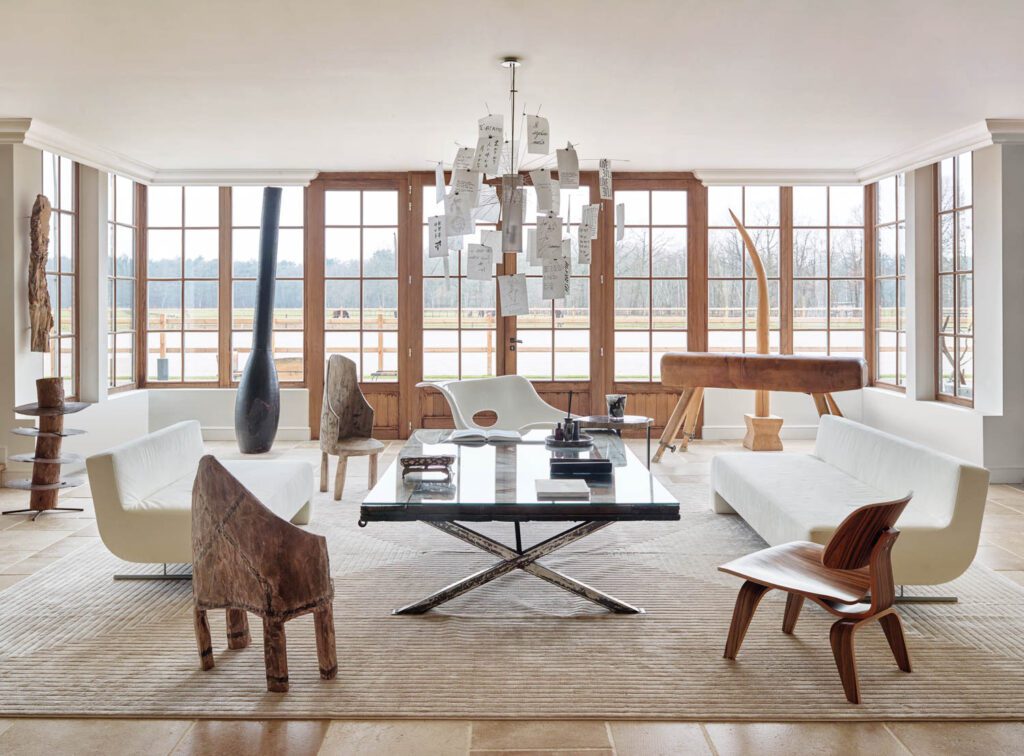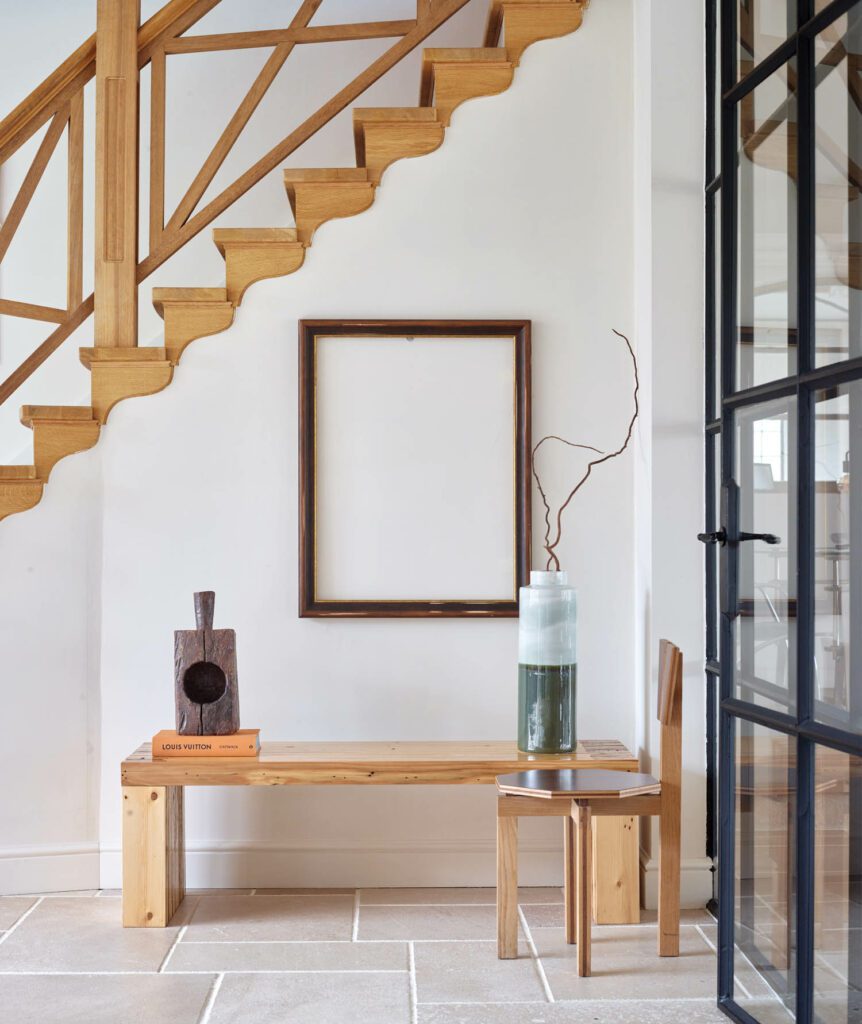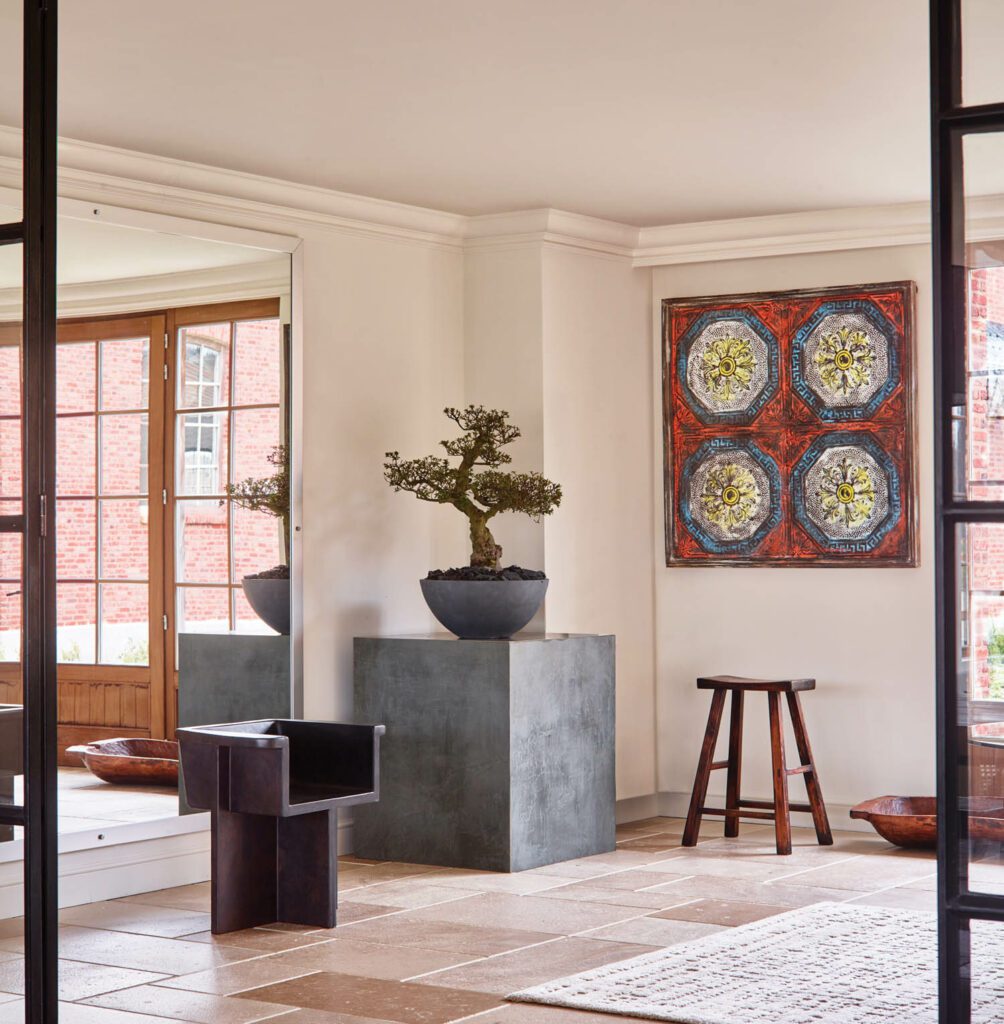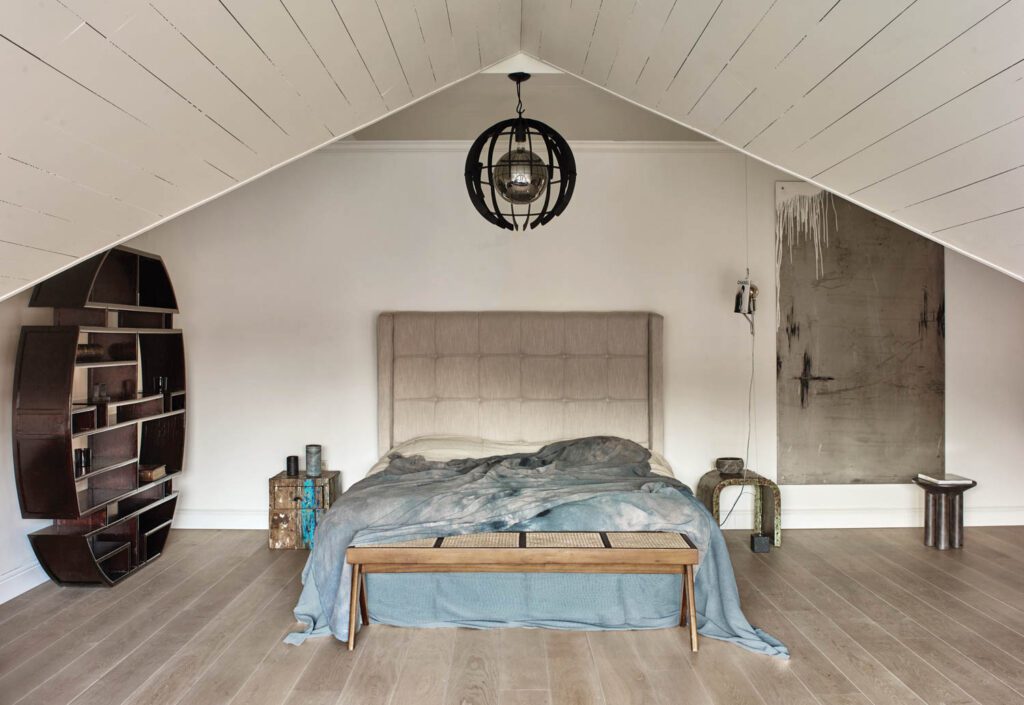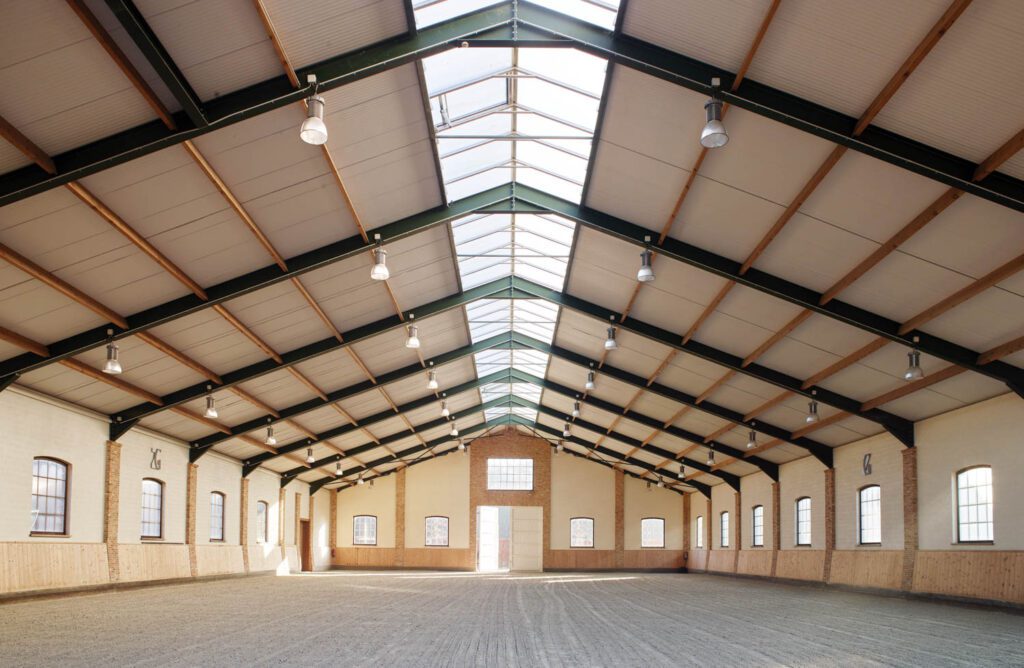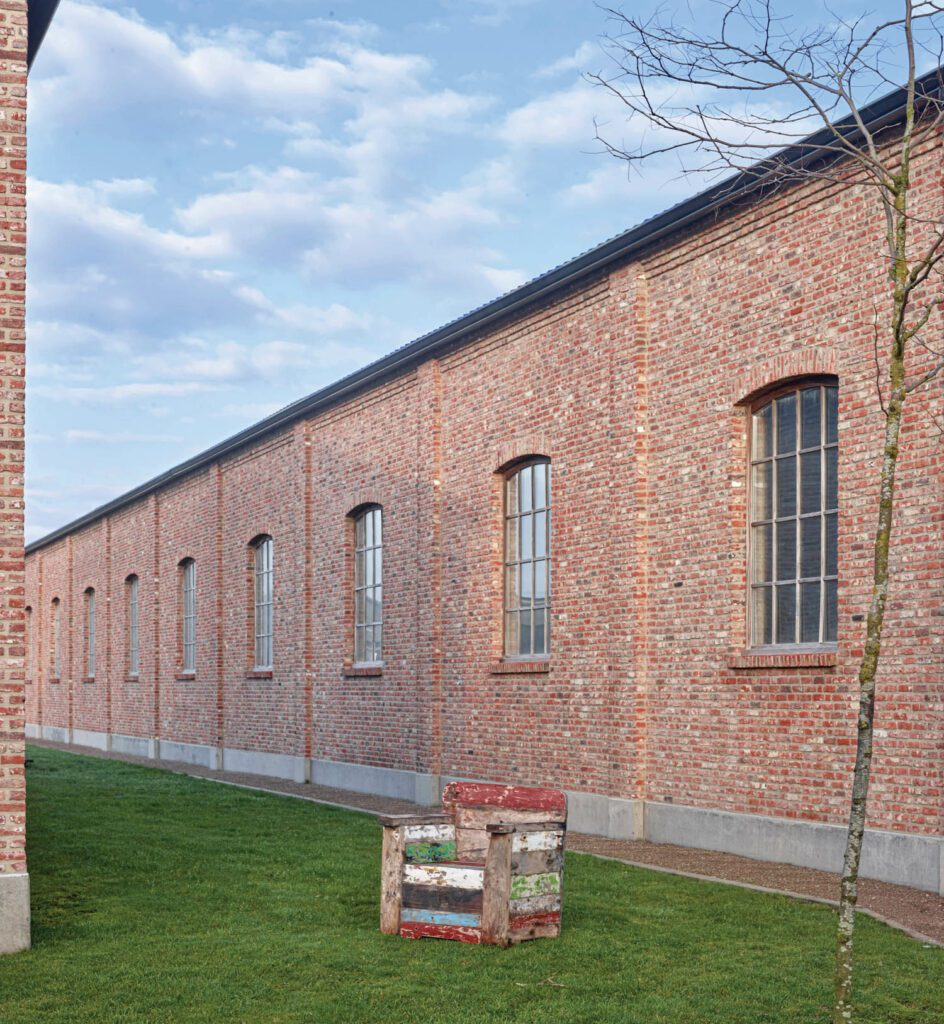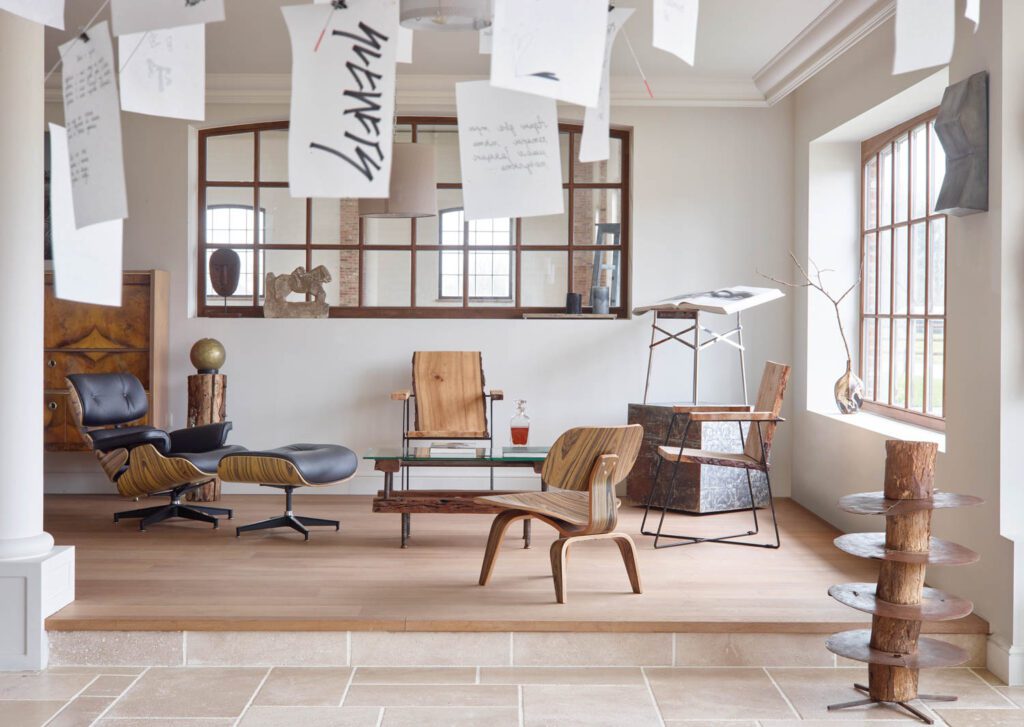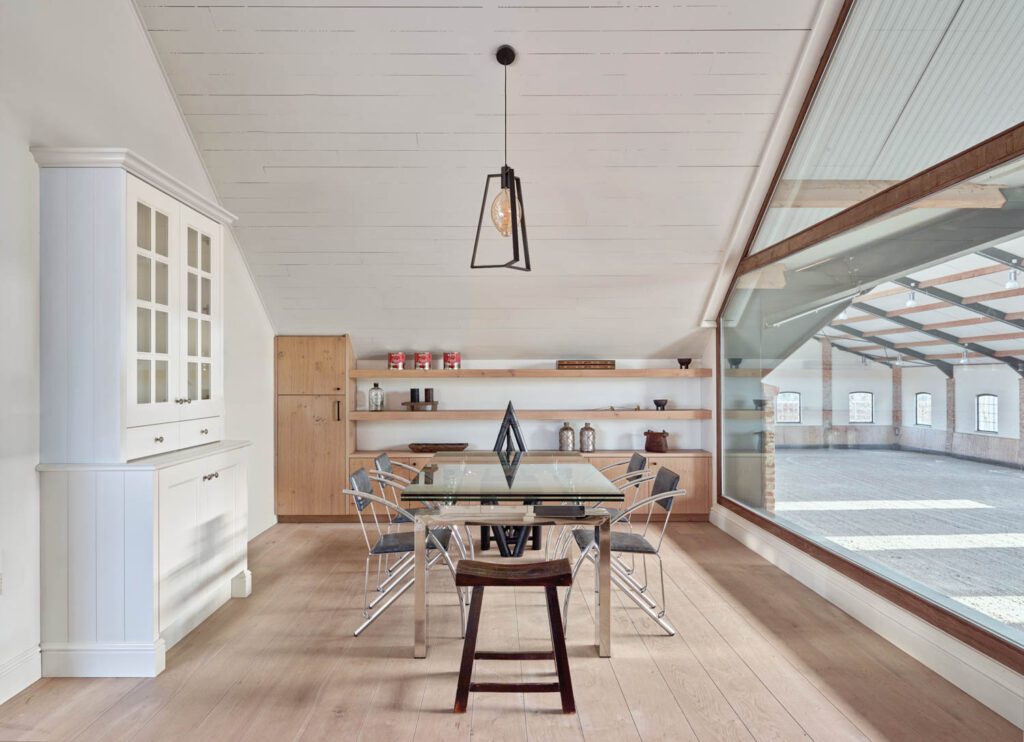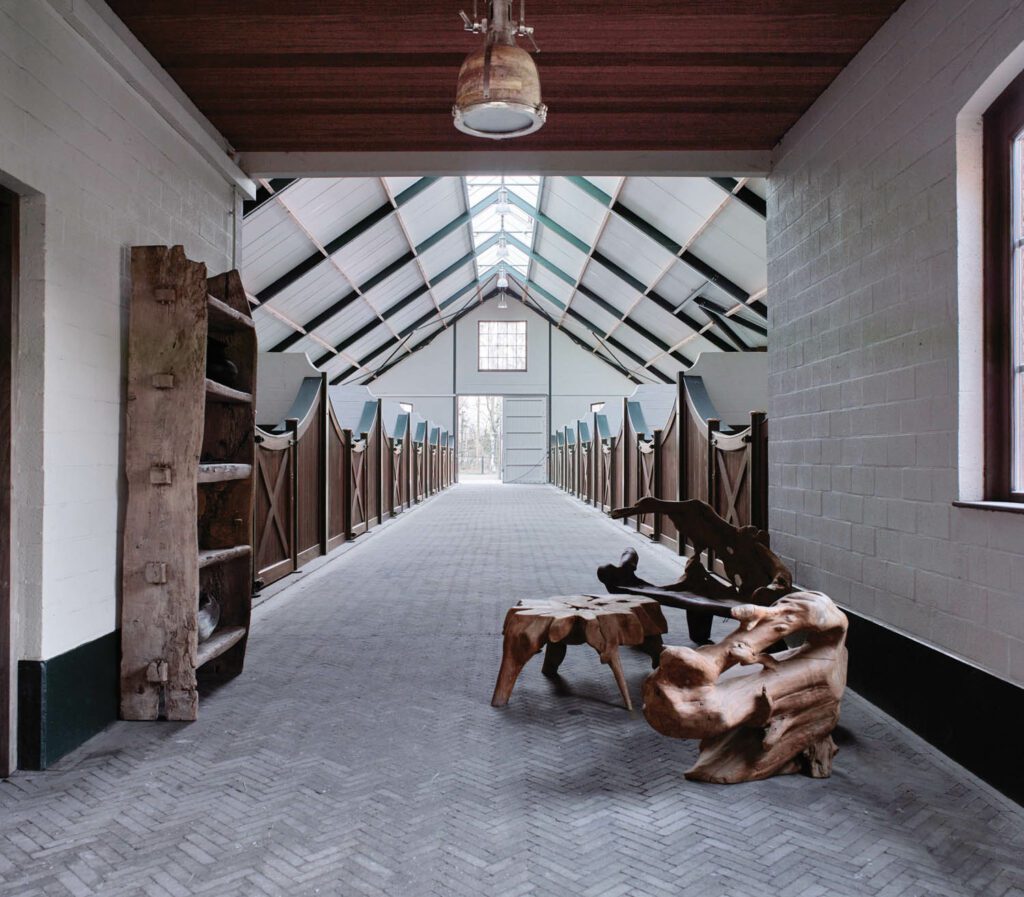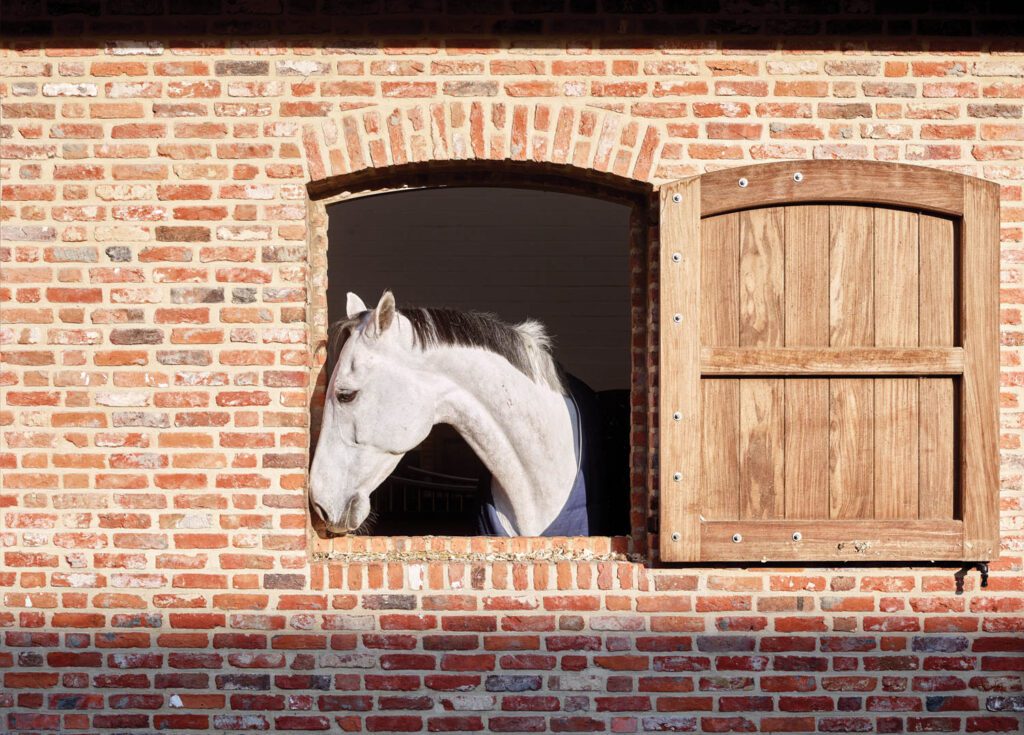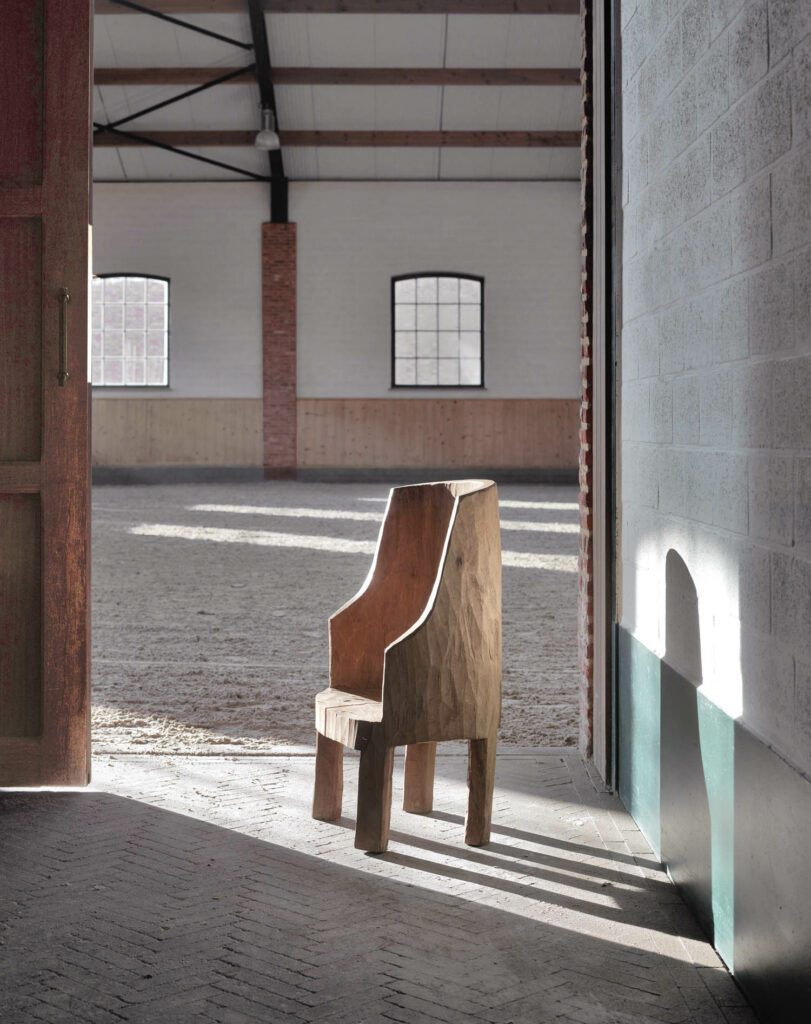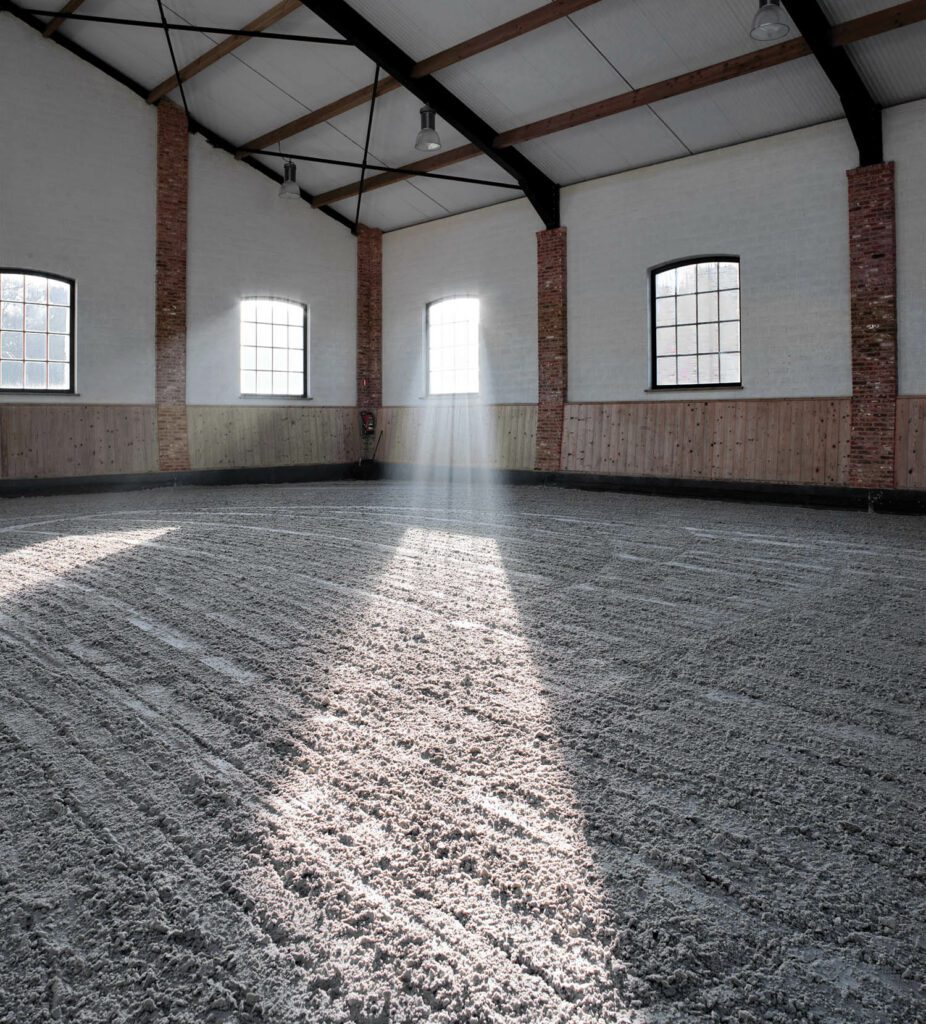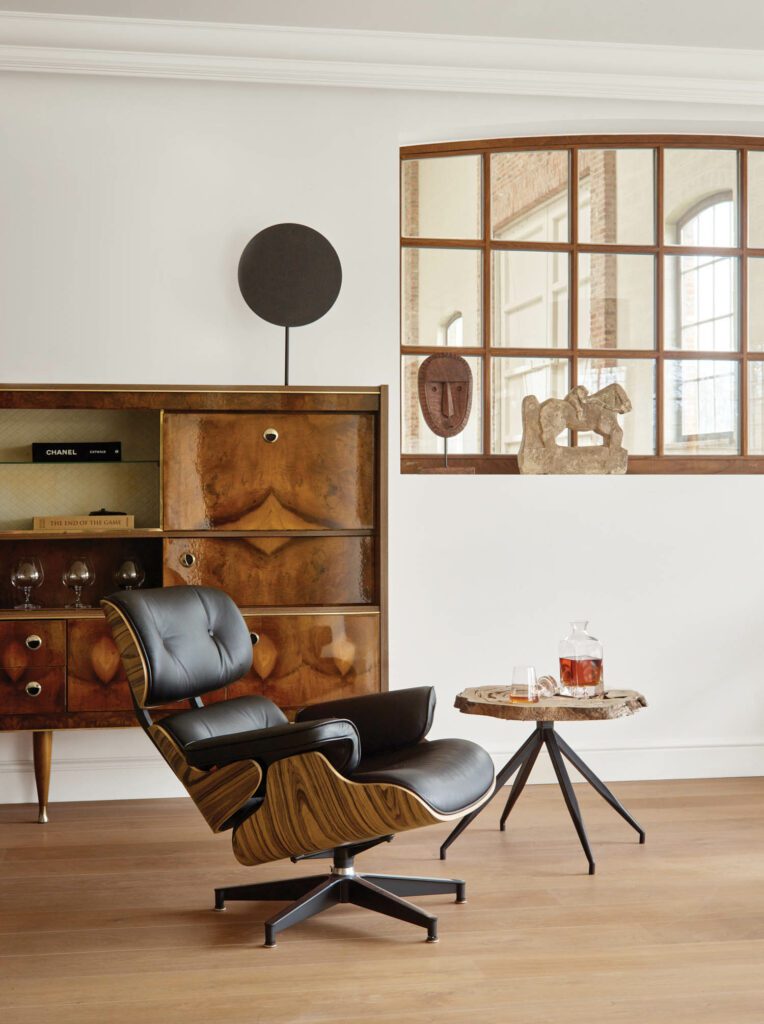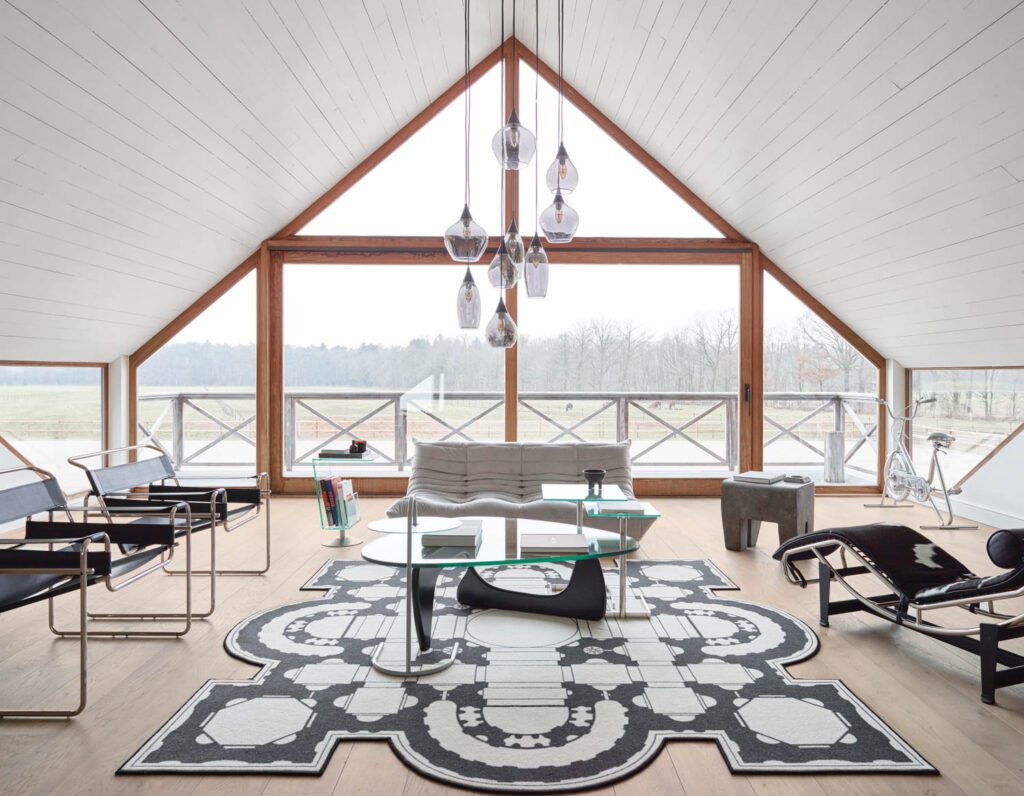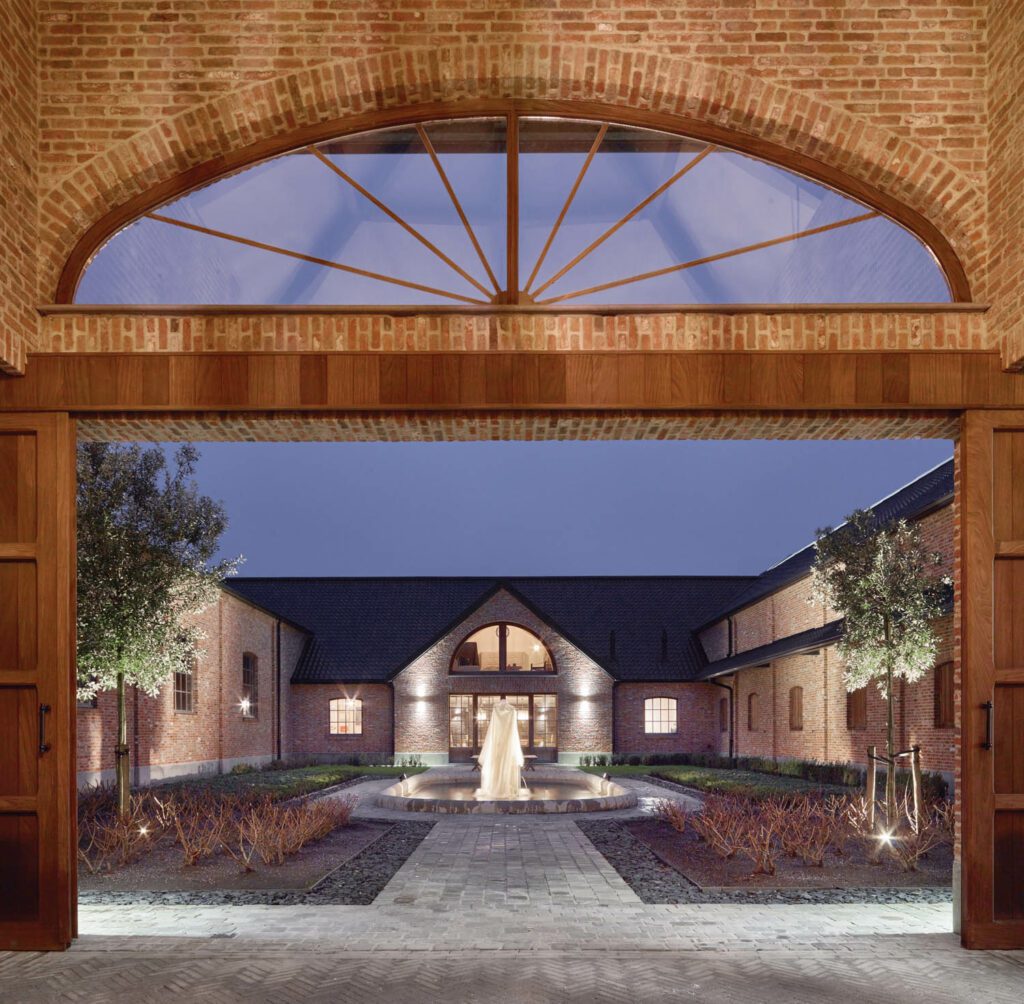 PROJECT TEAM
PRODUCT SOURCES
FROM FRONT
THROUGHOUT