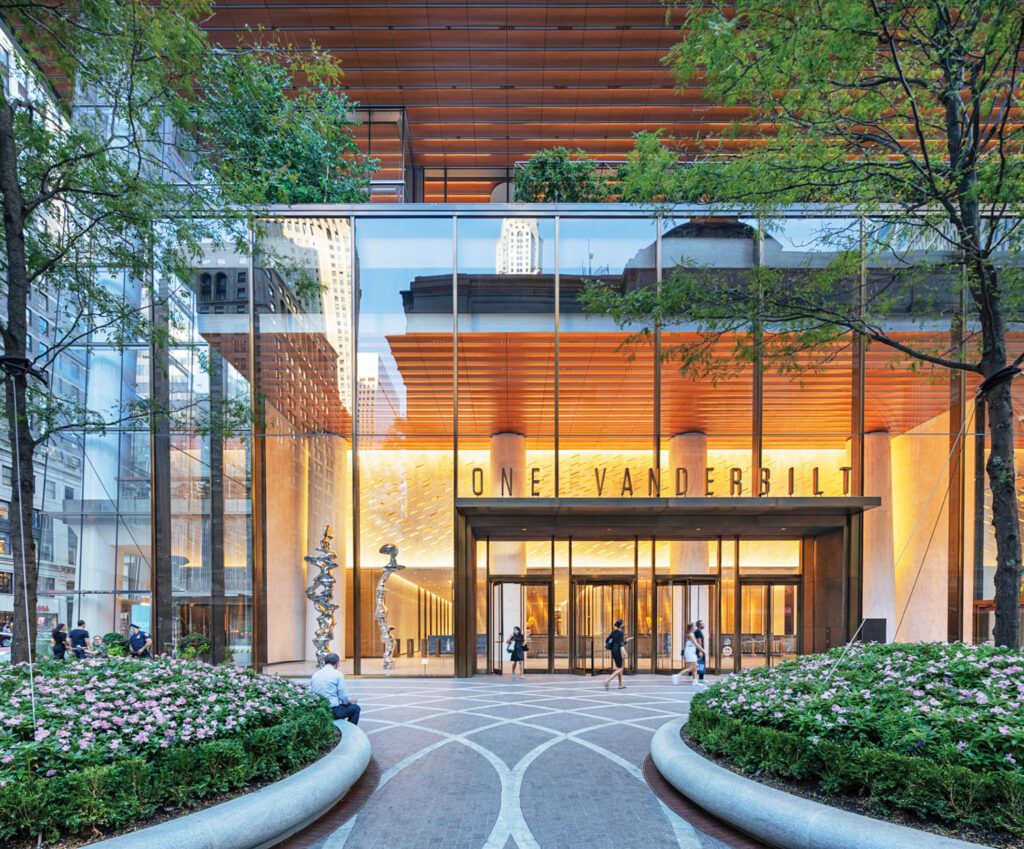 Kohn Pedersen Fox Associates Earns an Iconic New Classic Best of Year Award
2021 Best of Year winner for Iconic New Classic
It was no small feat to conceive what would be the tallest office tower in Midtown on a site right next to a diminutive landmark—especially when that landmark is the beloved Grand Central Terminal. But Kohn Pedersen Fox Associates pulled off the trick of negotiating the relationship between its contemporary One Vanderbilt and the beaux arts train station dating to the early 1900s.
At 1,400 feet tall, the 1,750,000-square-foot, 93-story tower pierces the sky with four interlocking and tapering volumes that spiral upward. But equally careful attention was paid on the ground level, where a wide, welcoming entrance opens onto a new—and very popular—⅓-acre pedestrian plaza with massive circular planters.
An installation in front of the lobby's marble feature wall references the building's many diagonal features. It consists of 540 bronze pieces, fabricated at foundries in the Hudson Valley and Australia and suspended by almost imperceptible cables. The pieces were embossed, pressed, hammered, and polished before being subtly chamfered, torqued, and otherwise made unique, explains KPF president and design principal James von Klemperer. "It reflects light and enriches the lobby—and the plaza beyond—with a dynamic sense of free-floating movement." And fits right in with its neighbor.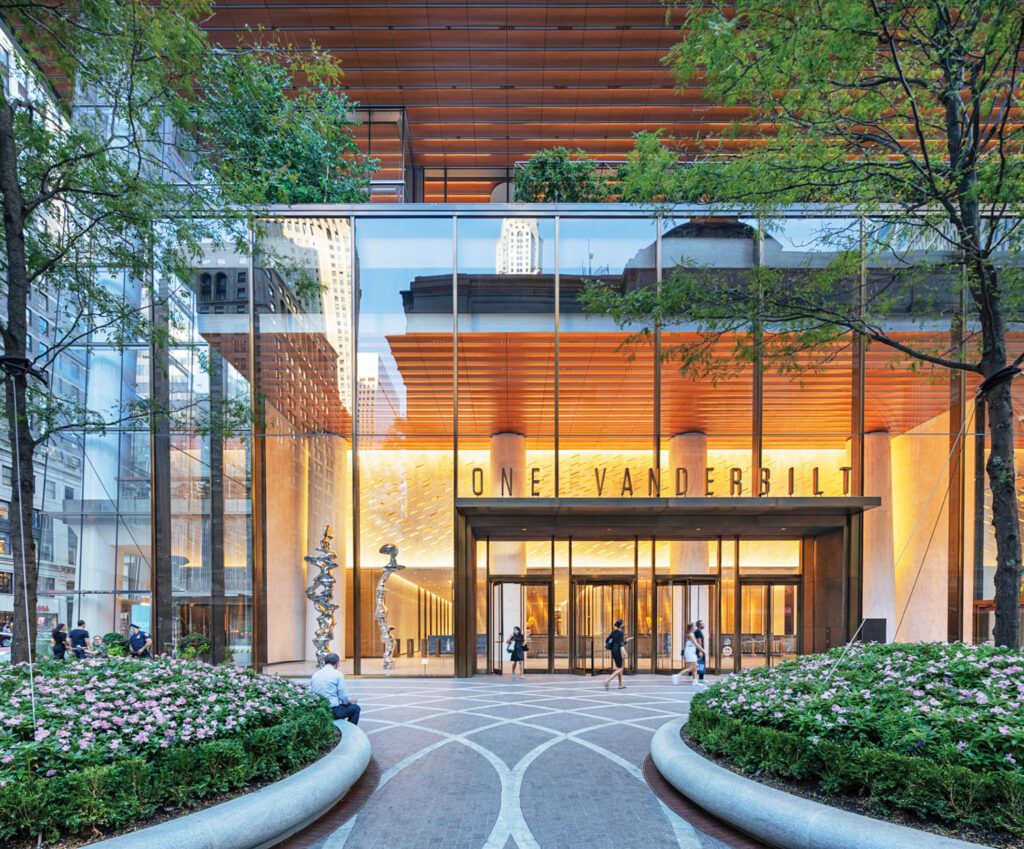 PROJECT TEAM
Kohn Pedersen Fox Associates
: A. Eugene Kohn; James von Klemperer; Dominic Dunn; Charles Ippolito; Jeffrey Kenoff; Trent Tesch; Andrew Cleary; Darina Zlateva; Nicole Mcglinn-Morrison; Rachel Villalta; Katsunori Shigemi; Alessandro Boccacci; Steven Smolyn; Rebecca Kent