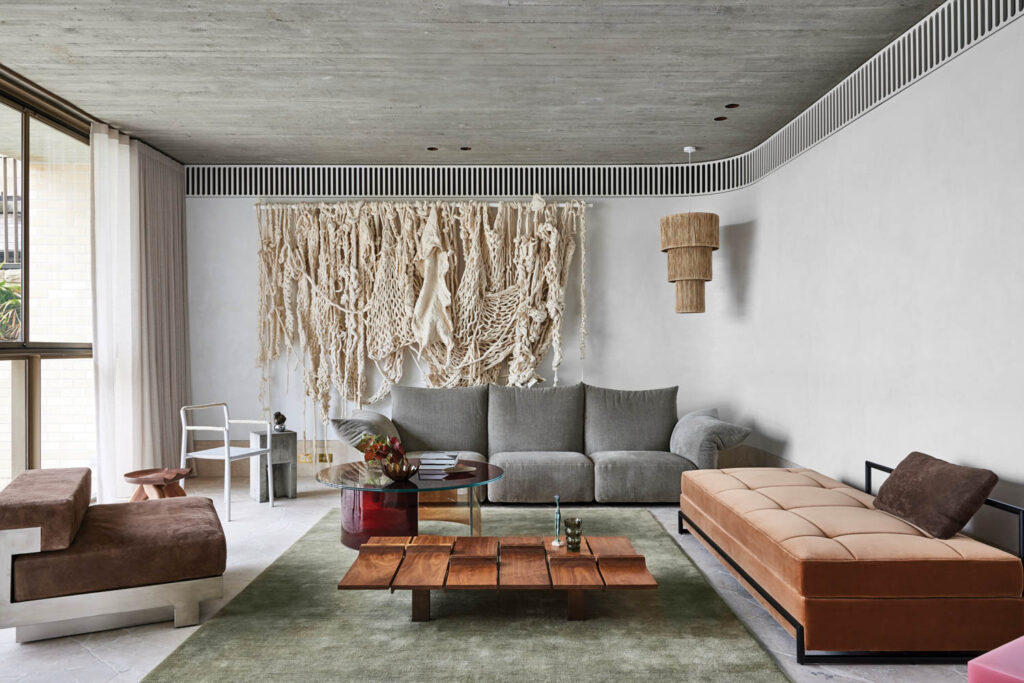 A Landmarked Sydney Cottage Gets a Nature-Inspired Addition
Sydney glories in one of the world's largest and most beautiful natural harbors. Carved out of sandstone bedrock, the 21-square-mile inlet has 150 miles of convoluted shoreline, providing the city with a wealth of enviable building sites, from imposing promontories and cliff-lined coves to rocky bays and sandy beaches. A recent project by Carter Williamson Architects—a 5,400-square-foot addition to a 2,150-square-foot, 19th-century cottage—responds with sensitive imagination to its harborside location, transforming the property into a sophisticated family residence as glamorous as its setting.
"The original cottage, which is heritage protected, was built in 1881, using sandstone quarried on the site," principal Shaun Carter says of the pleasingly modest, two-stories-and-basement charmer. Various additions had been made to the rear of it during the 20th century, but they lacked cohesion. The homeowners—a media executive, his textile artist wife, and their three children—wanted the hodgepodge replaced with something better suited to entertaining a large extended family, as well as accommodating serious art and wine collections. "They'd liked a similar historic project of ours in the neighborhood and recognized we'd successfully navigated the approval process," Carter continues. Little could be done to the cottage beyond its careful restoration, which included repointing the sandstone blockwork and replacing the slate roof. "We did turn the kitchen back into the bedroom it once was," the architect notes, "and took out a basement wall to connect it to the new extension"—a structure that is, to say the least, as exuberant and expansive as its older companion is quiet and contained.
Designing a Considered Addition for a Historic Home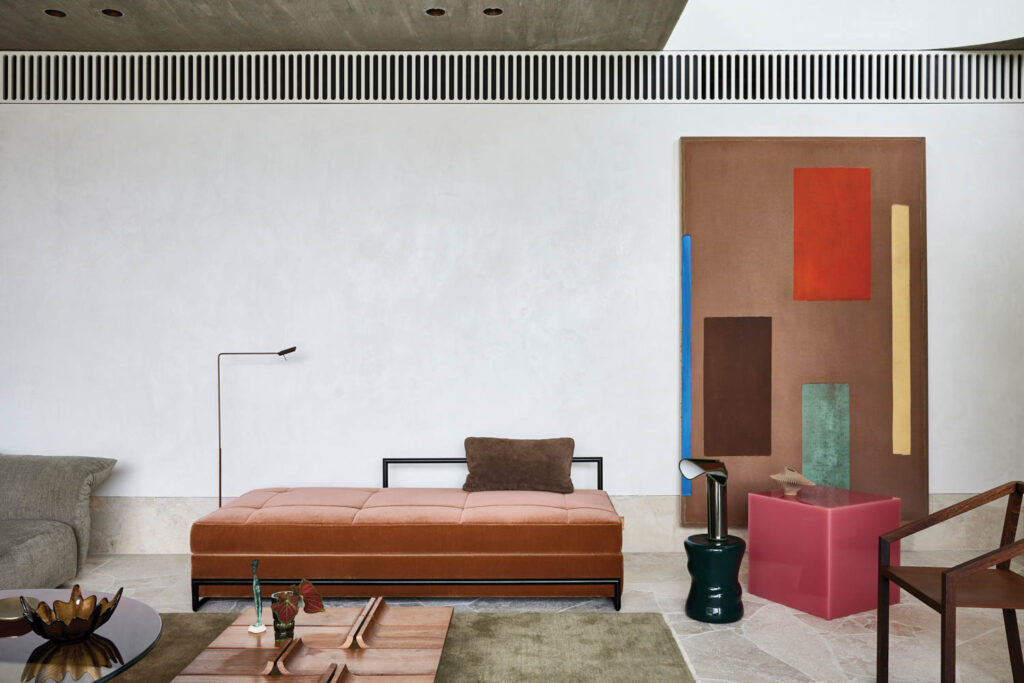 Building the addition, which comprises a roof deck and three levels that cascade down the steep lot to a swimming pool terrace and small jetty, involved much more than demolishing the existing extension. "Working with a skilled excavator, we cut the bedrock down to within 7 feet of the waterline," says architect and Carter Williamson design director Ben Peake. "The back of the cottage became a completely new site," a gaping void now filled by the brick, cast-concrete, and stone structure. A canyonlike cleft runs deep into the middle of the building, splitting the front into a pair of wings that reach out toward the harbor. The wildly curvaceous facade is sheathed entirely in steel-and-glass window walls that, on the top level, are framed with projecting fins— "We call them the building's eyelashes," Peake reports—providing privacy for the pair of bedrooms behind them.
The extension's undulating form is something of a Carter Williamson trademark. "We're always playing with compound curves," Carter observes, adding that the sinuous line coursing through Australian artist Brett Whiteley's vast abstract paintings of Sydney Harbour is a constant source of inspiration. The organic curves found in nature—serpentine coastlines, sculptural rock formations, gnarled gum trees—are a subliminal influence, too. But perhaps it's another of Australia's natural wonders, the lyrebird, that best serves as a metaphor for the project. The way the extension erupts in a profusion of curvilinear shapes behind the neat-and-tidy cottage irresistibly suggests the bird's tail feathers unfurling in graceful spirals from its little-brown-hen body.
"You don't really see the new part from the street," acknowledges Carter Williamson senior associate Julie Niass, who led the interiors team. The ground floor of the cottage includes a formal front parlor, open to a study in the back, and two bedrooms; there are two more bedrooms, a bathroom, and storage space upstairs, while a large billiards room and laundry occupy the basement. Principal access to the extension is via the cottage's back door, which is on axis with the street door and the glazed cleft in the rear facade, giving arriving visitors a straight-arrow view through both structures to the harbor beyond. Once they step into the new building, however, the power of the marine panorama is skillfully countered by the interior architecture, which, as Carter puts it, "is a tectonic experience of light, shade, and spatial ambiguity." The house declines to prioritize the view at the expense of everything else.
What is essentially a conventional layout—a large gallery space and two bedrooms on the cottage-entry level; a secondary side entrance, kitchen, dining area, and wine cellar one floor down; and below that, a home theater, art room, and cabana adjoining the pool—is transformed by oversize cutouts in the concrete floor slabs. These rounded apertures form a series of voids that allow for the free flow of space, and—thanks to strategically placed skylights—natural light throughout the interior, creating connection, controlling circulation, and making it almost as bright and airy indoors as it is out. The stair that links all floors, for example, sits in an elliptical lightwell lined with blond brickwork, a glowing volume that sets off the apparently free-floating staircase like a sculpture. Another soaring void, topped with an oculus, defines the dining area, which can be enclosed with floor-to-ceiling curtains for a more intimate feel. Next to it, a second elliptical void houses a glass-walled internal courtyard, bringing further light, greenery, and visual openness with it.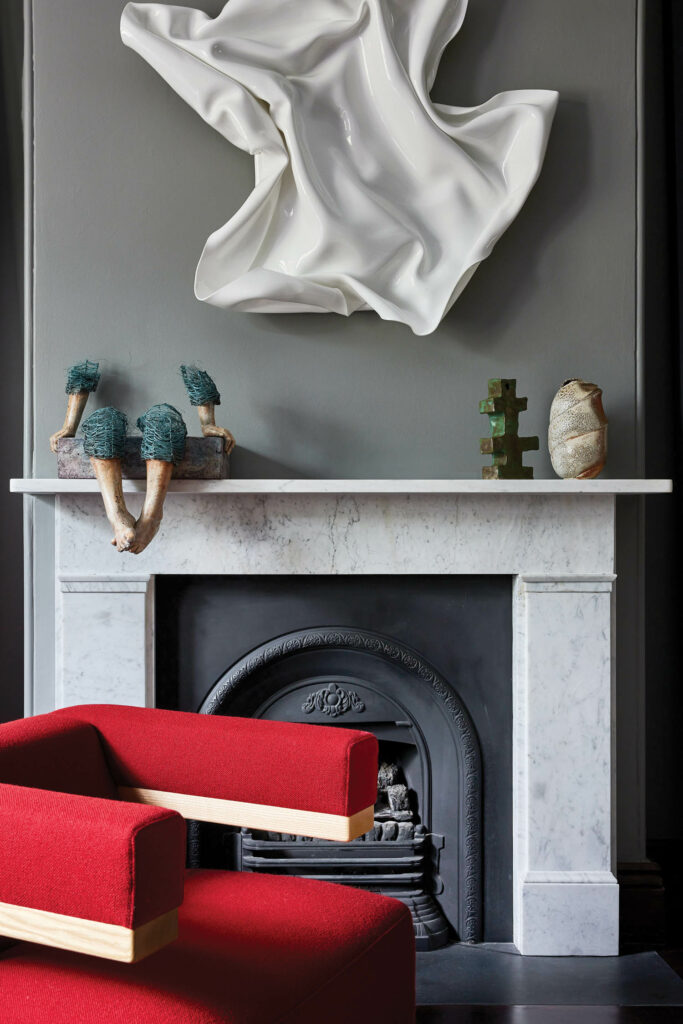 Named Wurrungwuri—an Indigenous Australian word meaning the side of the river that honors the site's original inhabitants—the house also weaves narrative threads from the past into its rich texture, sometimes by serendipity. Montagu Scott, a Victorian artist whose large canvas A Day's Picnic on Clark Island, Sydney Harbor hangs in the State Library of New South Wales, once lived in the cottage. At a recent art fair, the current homeowners chanced on one of Scott's works, which now hangs in the billiards room, the line of history coming full circle.
Explore the Design of This Australian Cottage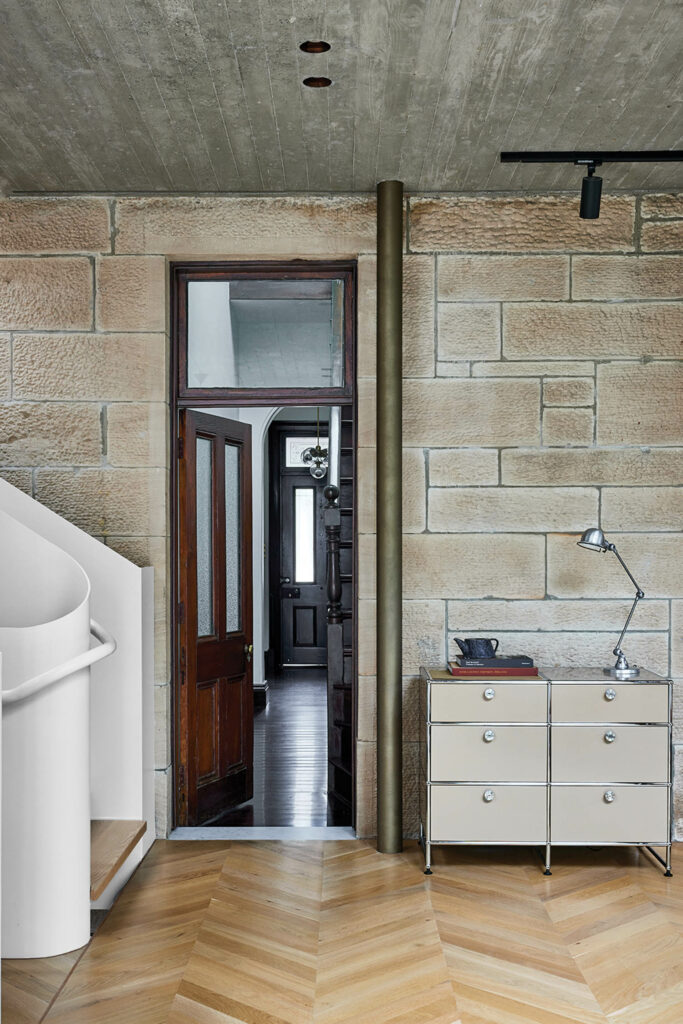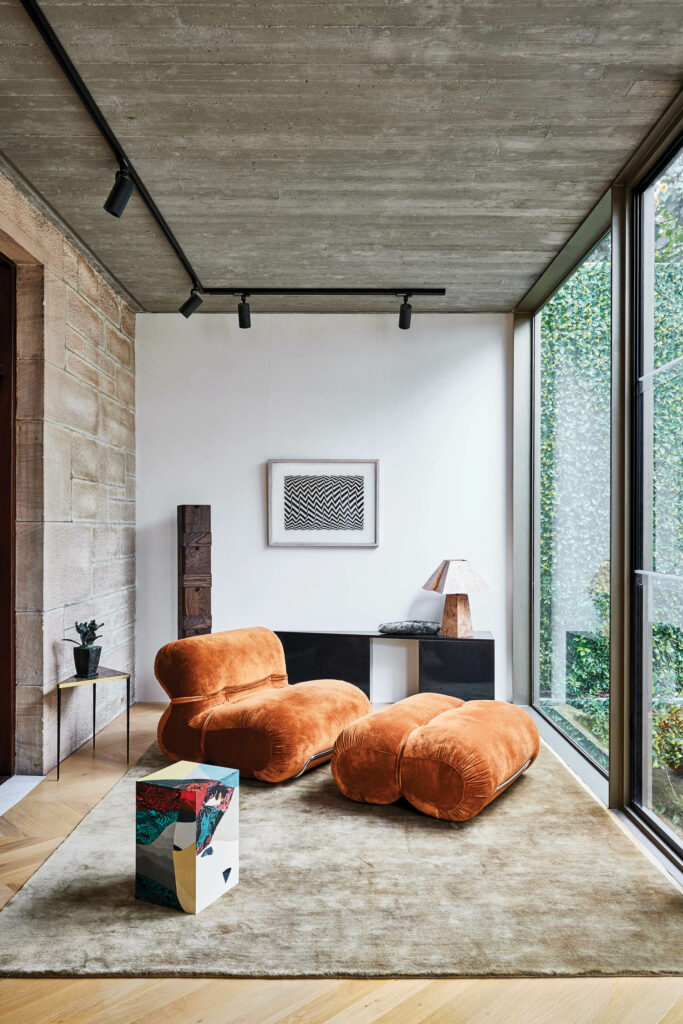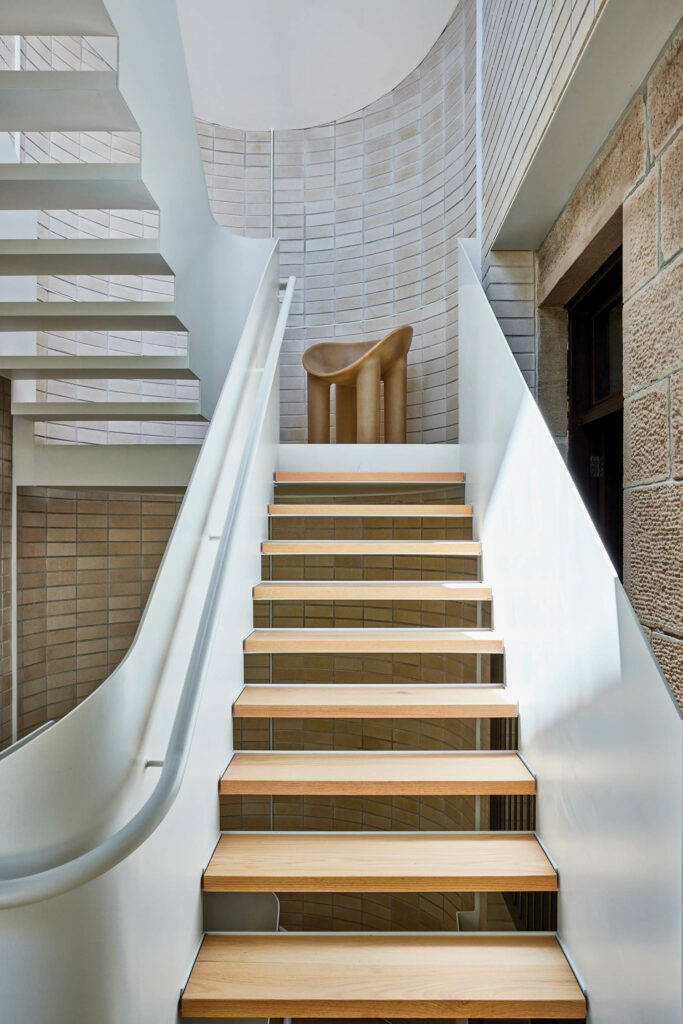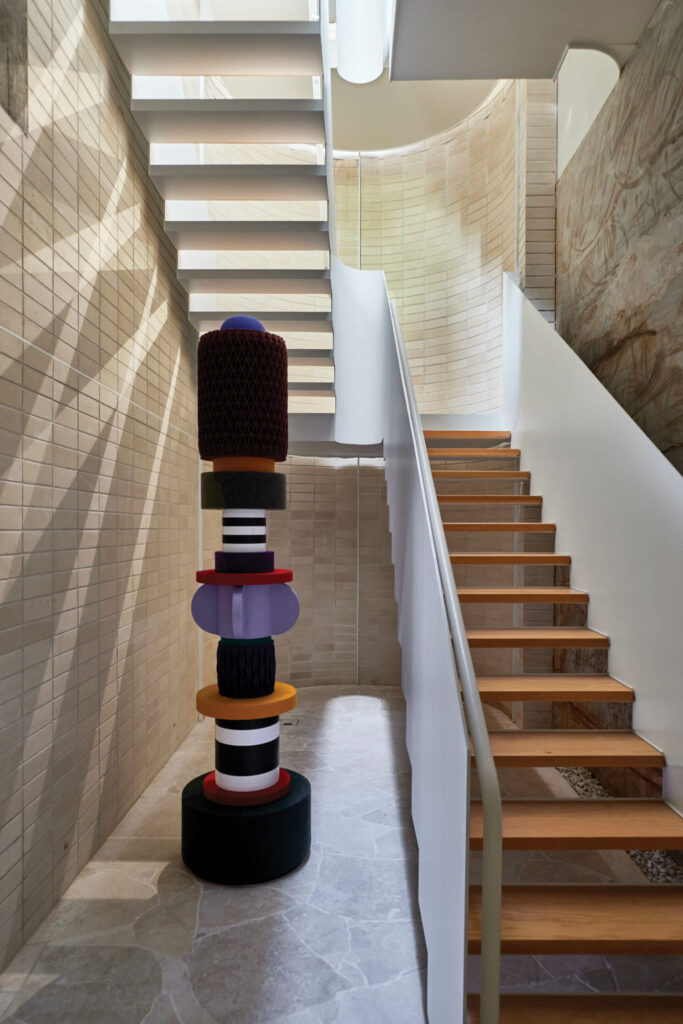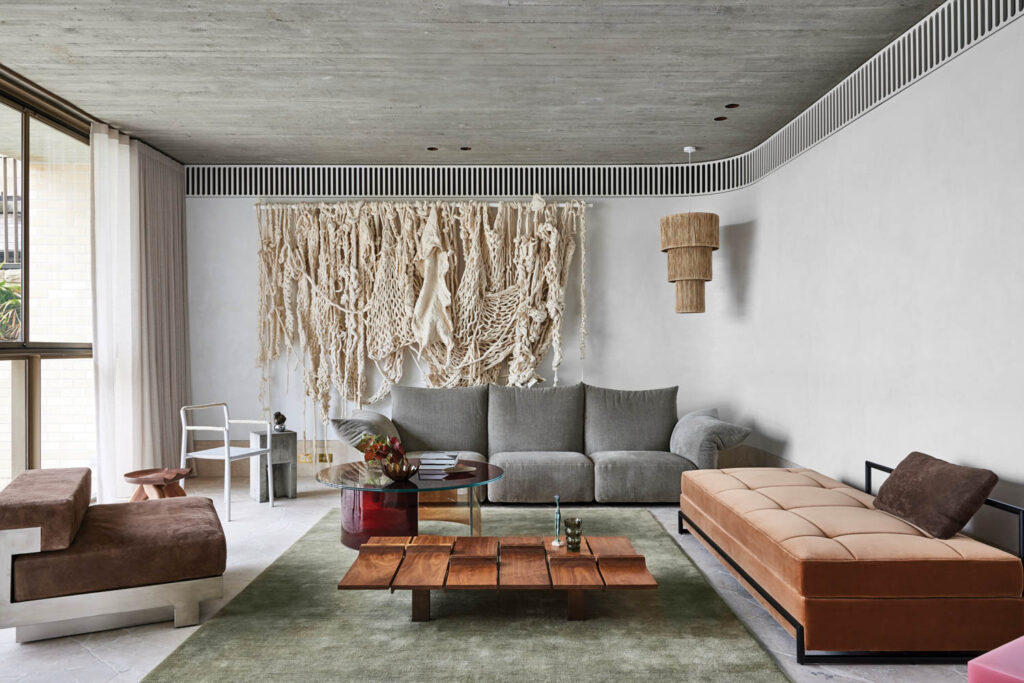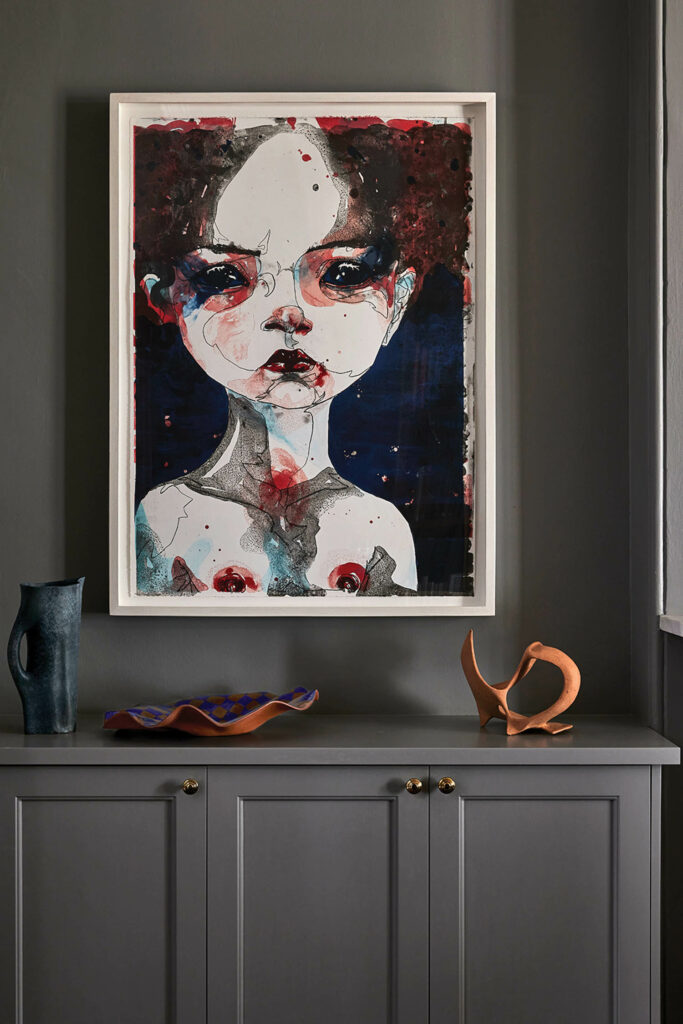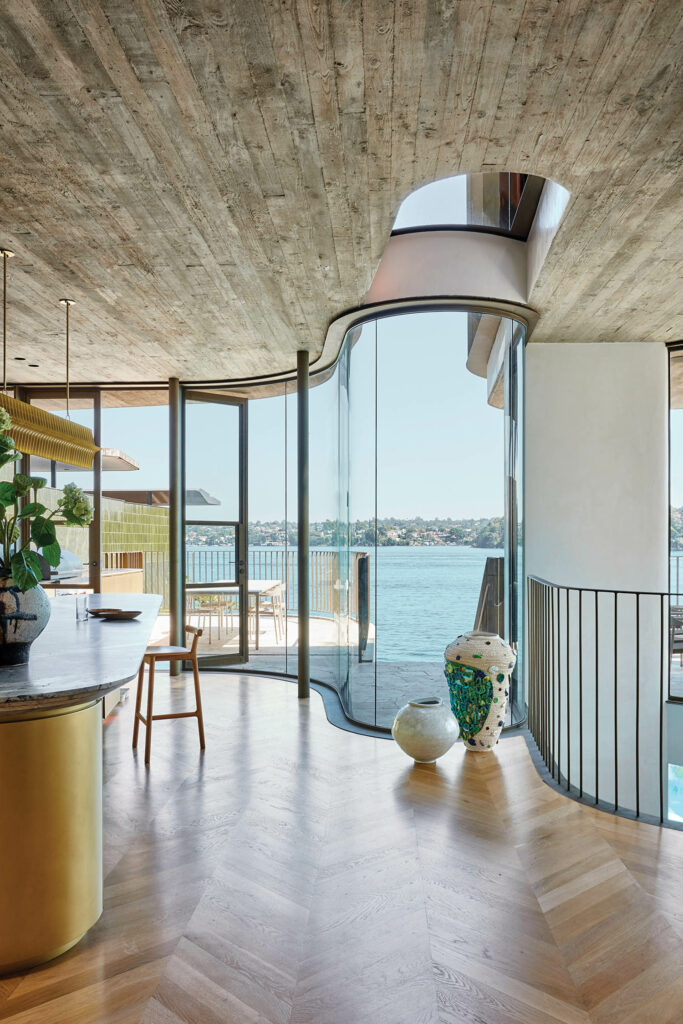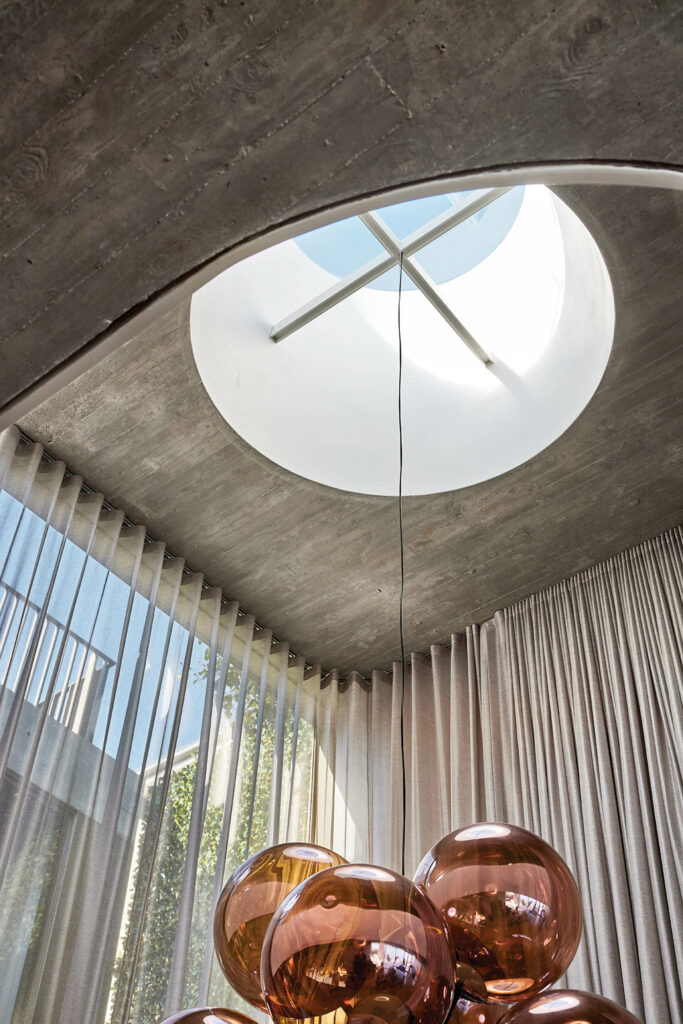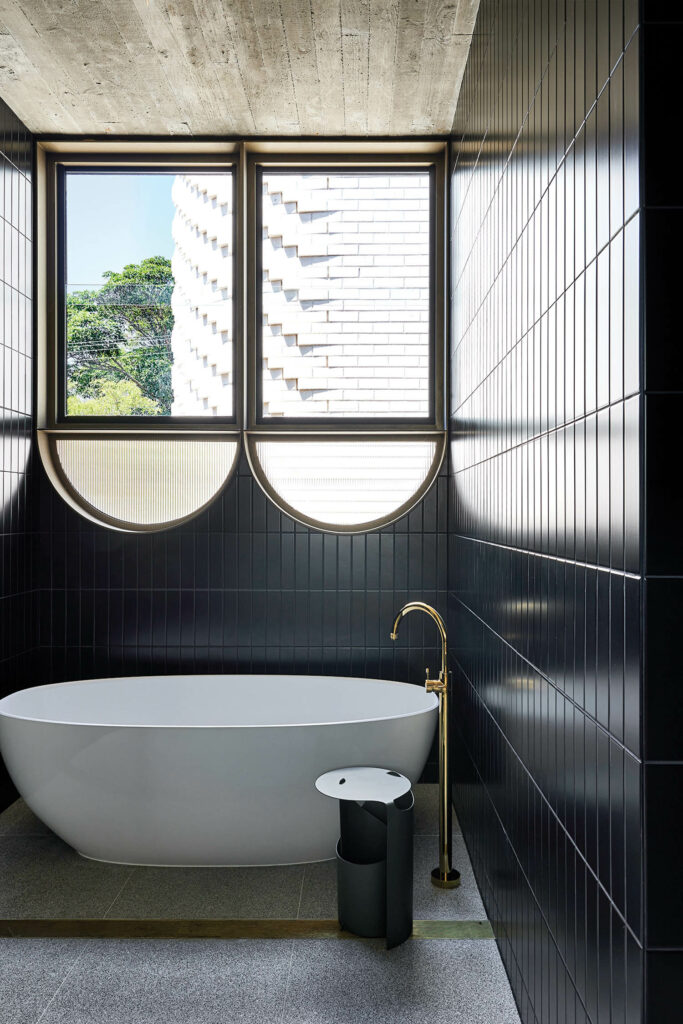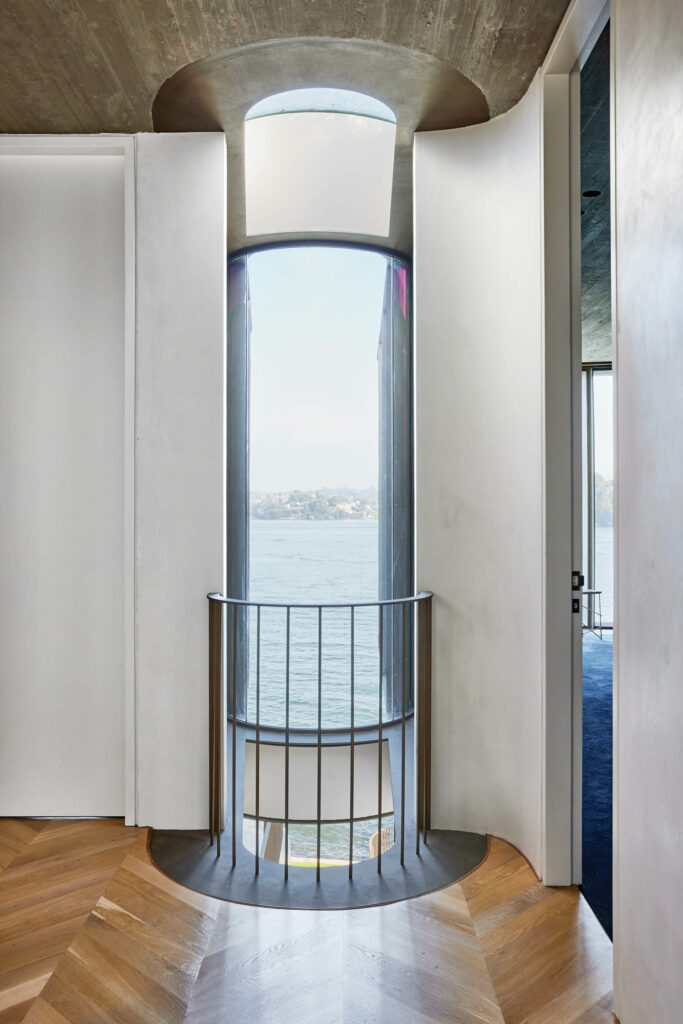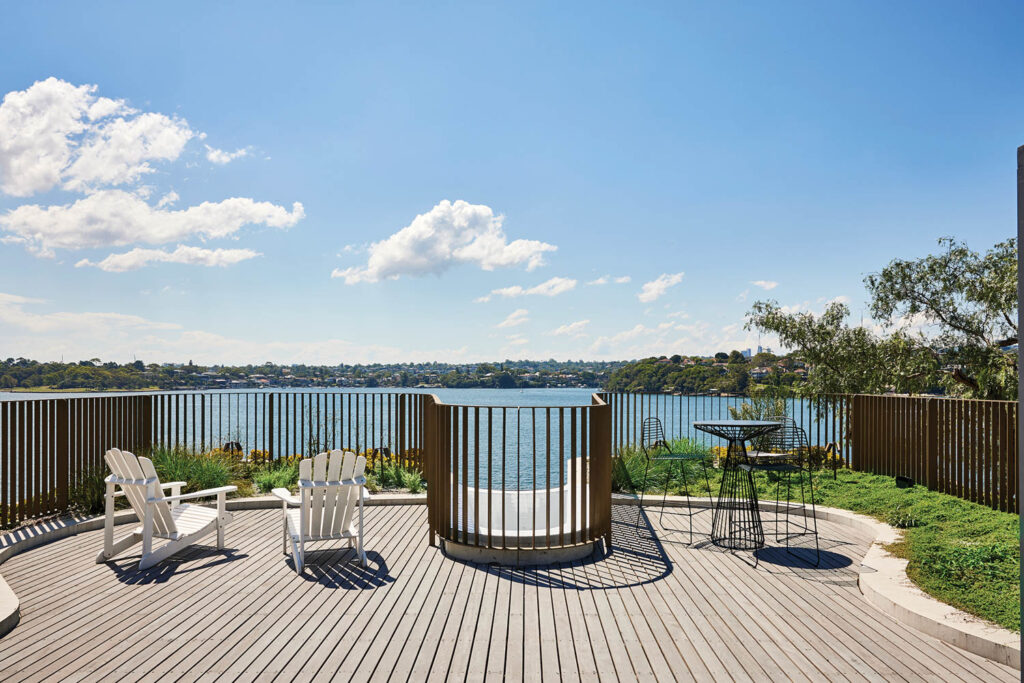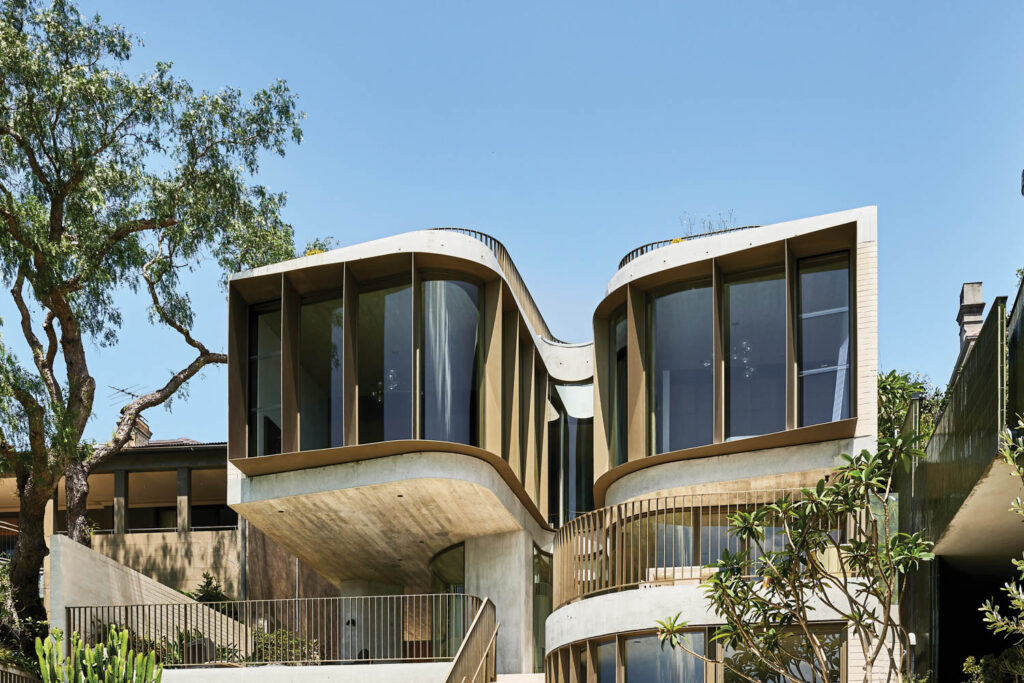 PROJECT TEAM
carter williamson architects: tai danh lien.
studio cd: art consultant.
jane irwin landscape architecture: landscape architecture.
rebal engineering: structural engineer.
cwl group: mep.
sublime custom cabinetry: woodwork.
artechne: general contractors.
PROJECT SOURCES
FROM FRONT
classicon: daybed (cabana).
viabizzuno: floor lamp.
zanotta: black table.
flos: table lamp.
henry timi: side chair.
armadillo: rug.
through gallery sally dan-cuthbert: cube table, wood coffee table, round table, sofa module, stool.
tacchini: chair, ottoman (gallery).
opt sudios: stool.
dimoremilano: side table.
usm: cabinet.
rachel donath: lamp.
the rug establishment: rug.
tecta: armchair (parlor).
toogood: chair (stair).
artek: rope chair (cabana).
edra: sofa.
merci maison: pendant fixture.
tom dixon: chandelier (dining area).
mattiazzi: stool (kitchen).
karakter: table (main bathroom).
lacividina: green chair (cabana).
senator pools: pool (terrace).
tait: chairs.
marlo lyda: side table (bedroom).
pierre frey: coverlet fabric.
brodware: sink fittings (cabana bathroom).
THROUGHOUT
eco outdoor: travertine floor tile.
precision flooring: wood flooring.
petre's curtains & blinds: custom curtains, custom blinds.
brh steel: custom windows, custom staircase.