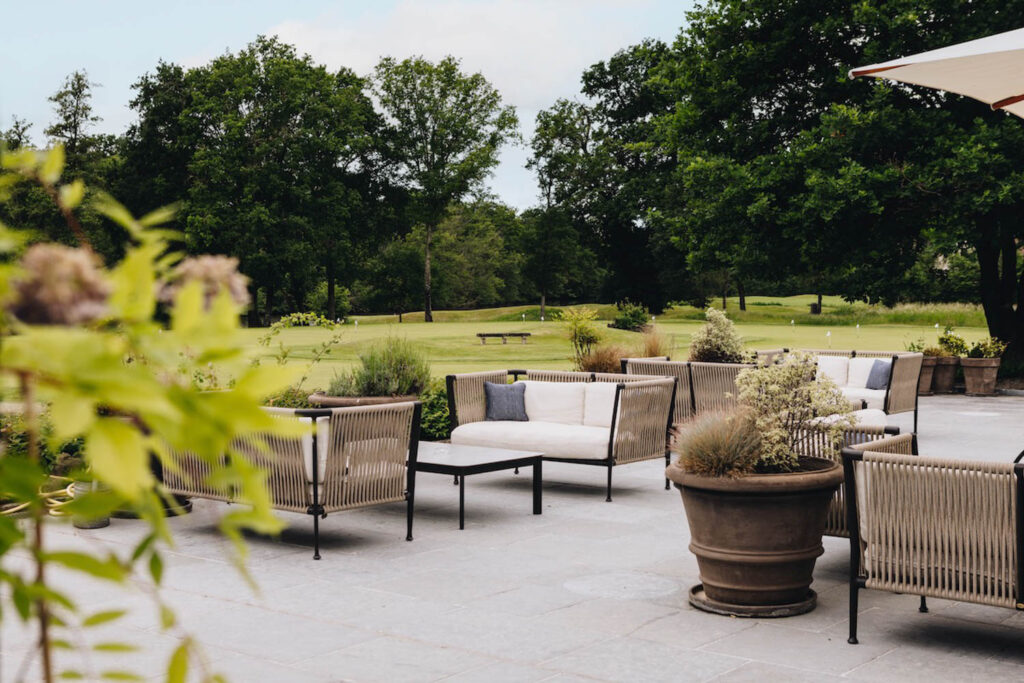 In France's Loire Valley, Les Bordes Estate Offers More Than Golf
The luxury vacation home market is a fickle one. What's the best way to entice it? Perhaps with a parcel of newly built homes boasting an architectural pedigree, world-class golf, a private castle, horseback-riding, and frolicking goats. To set the stage, there's an illustrious history that begins with a baron behind a pen empire. This is the recently transformed Les Bordes Estate, an internationally recognized golf course founded in 1986 by Baron Marcel Bich in France's scenic Loire Valley.
Les Bordes Estate's new ambition to become a community for second homeowners is aided by a prime location. Celebrated for picturesque landscapes and a copious amount of vineyards to pause for a glass of wine along the Loire River, the Loire Valley is accessible as a weekend getaway from Paris. The 1,400-acre property (90 minutes by car) also resides in a region packed full of Michelin star restaurants (20, the Estate's marketing material touts).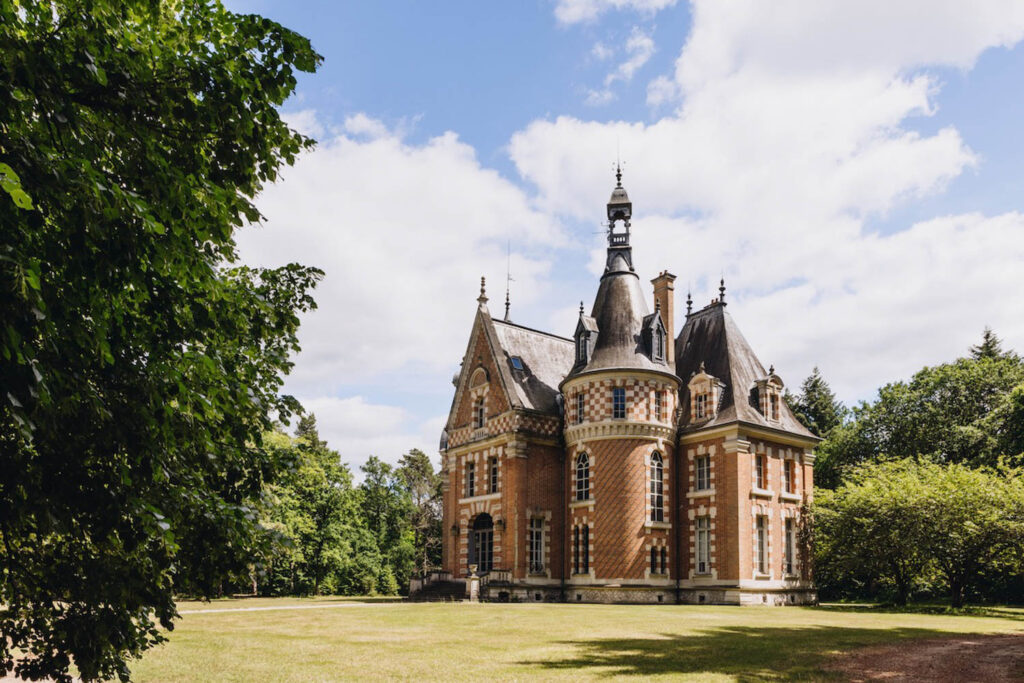 Homeowners receive membership into an exclusive golf club, long a recognized name on the golf circuit and access to two golf courses—but you don't have to like golf to have a good time. Petting zoo (that's where the frolicking goats come in—another highlight is a rather tremendously sized rabbit), tennis, go-karting, pickleball, and horseback-riding on trails winding through the extensive grounds are geared towards the whole family. In the historic castle, a Six Senses spa and hotel is underway.
For stage one, which commenced in 2018, Michaelis Boyd—the architecture firm behind Soho House members' clubs in Los Angeles, Berlin, and Oxfordshire, England—renovated existing cabins and a 7,800-square-foot clubhouse. The latter's 3,550-square-foot restaurant and bar area soaks up golf course views with expansive black steel and glass floor-to-ceiling doors. These blend into existing stonework, clay roof tiles, and limestone flooring.
Adjacent to the bar, sumptuous velvet-upholstered sofas face off in front of an existing stone fireplace. Marble and walnut accents, brass chandeliers, and eclectic antiques can be spotted throughout. The feeling of relaxed intimacy is one you'd likely recall from the firm's SoHo properties.
"Our brief was to transform the Les Bordes site from an international destination for golfers into a luxurious bolthole for homeowners away from their busy city lives," says Alex Michaelis, partner and co-founder of Michaelis Boyd. "Creating a refined luxurious and cosy atmosphere was key," adds Matthew Sanders, director at Michaelis Boyd.
Like the refurbished clubhouse, the new residences, 45 in total, channel understated luxury inside and out. Designed to feel like private estates—many come with private pools—these range in size from 1,800 square feet to 6,000 square feet and are priced between $1.6 million and $7 million. Subtle detailing allows a choice between either a traditional or more contemporary aesthetic, with variations in materials. Flooring, for example, is stone tile or farmhouse-style timber boards. Local stone is observed in three hues. Architectural window detailing, oak timber exposed beams, and clay tiles animates facades.
Seamless integration between the trees, lakes, and existing historic buildings was of particular importance to the architecture team, which placed the new buildings in a secluded wooded area. "When designing new builds, it is very important to see the lay of the land and understand the terrain, wind and solar gain patterns, and sun paths," Michaelis explains. Something a golfer also discerns.
A Closer Look at Les Bordes Estates in France