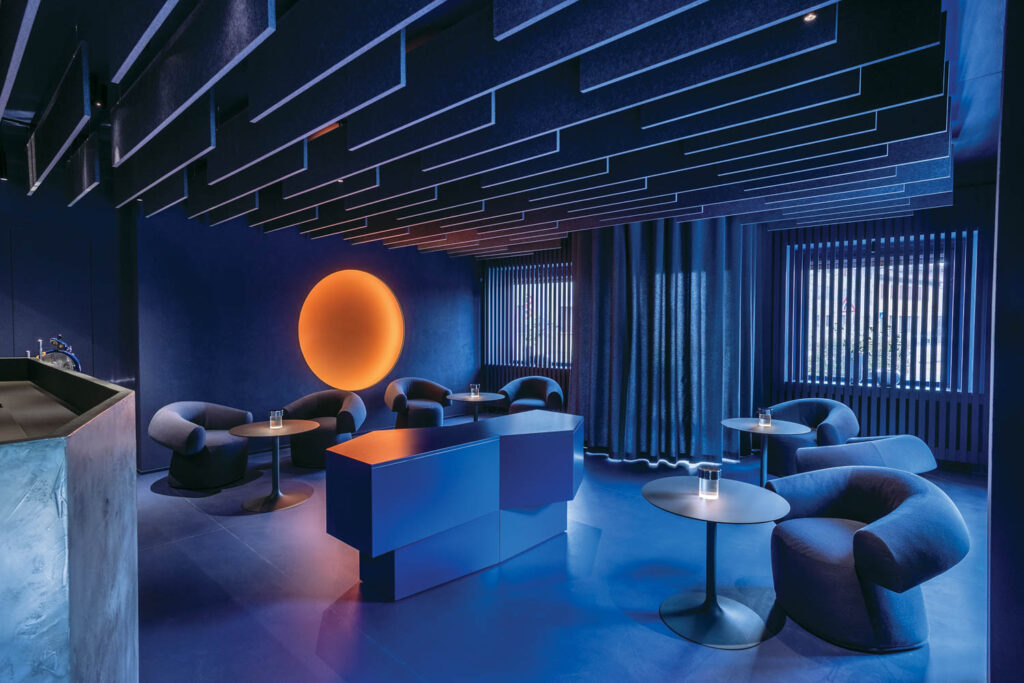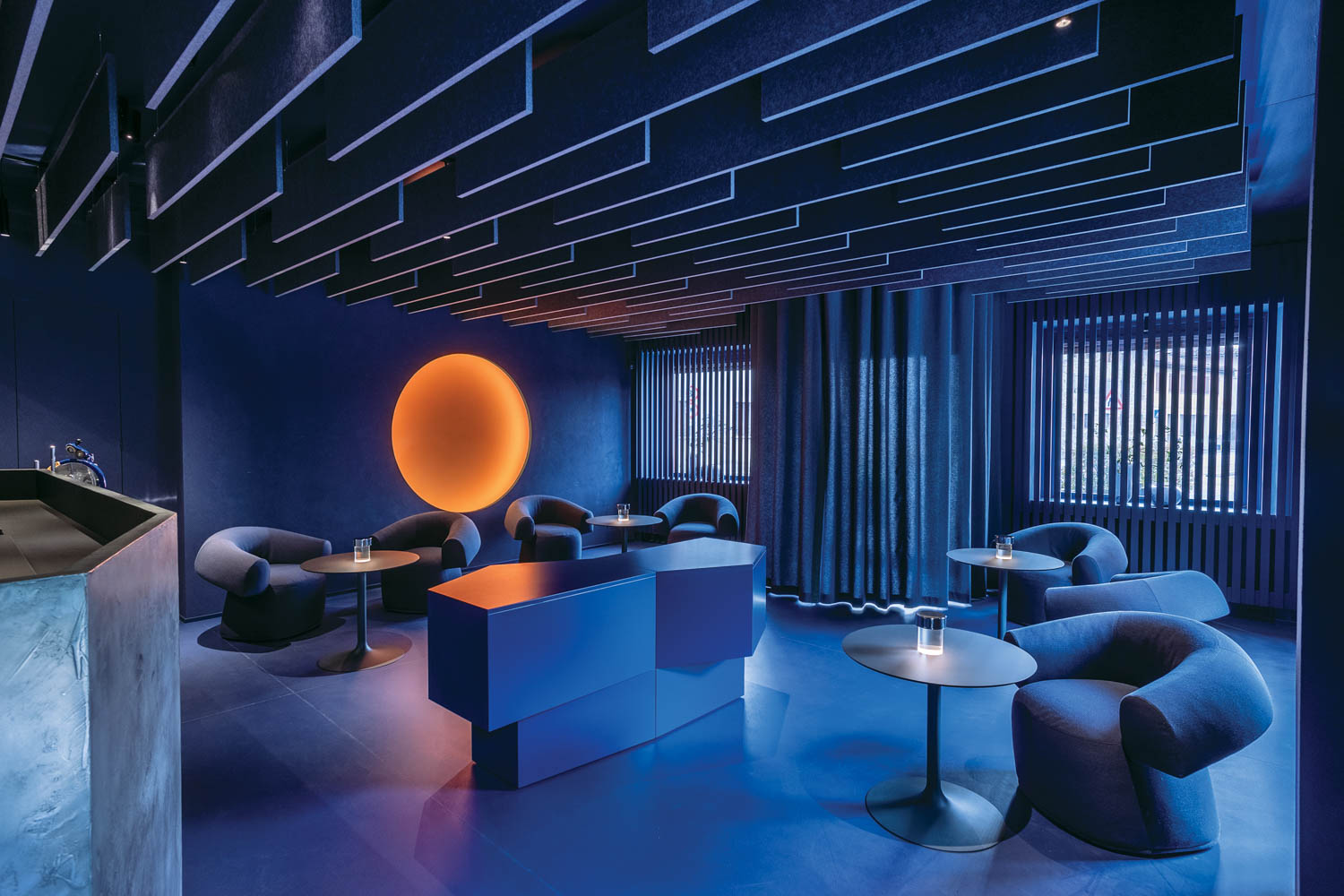 6 New Eateries With Innovative Designs
Sustainable materials, algorithm-devised patterns, and sunsetlike lighting are some of the design-forward ingredients on the menu at these appealing new eateries.
New Bars and Restaurants with Delectable Design
Tokyo
For an Italian restaurant on the Shibaura Institute of Technology Toyosu campus, the Pritzker Award Prize–winning architect employs his signature simple medium, recycled cardboard tubes, for such elements as the ceiling, partitions, and chairbacks, along with Richlite, a sustainable material made from paper, for tables and counters.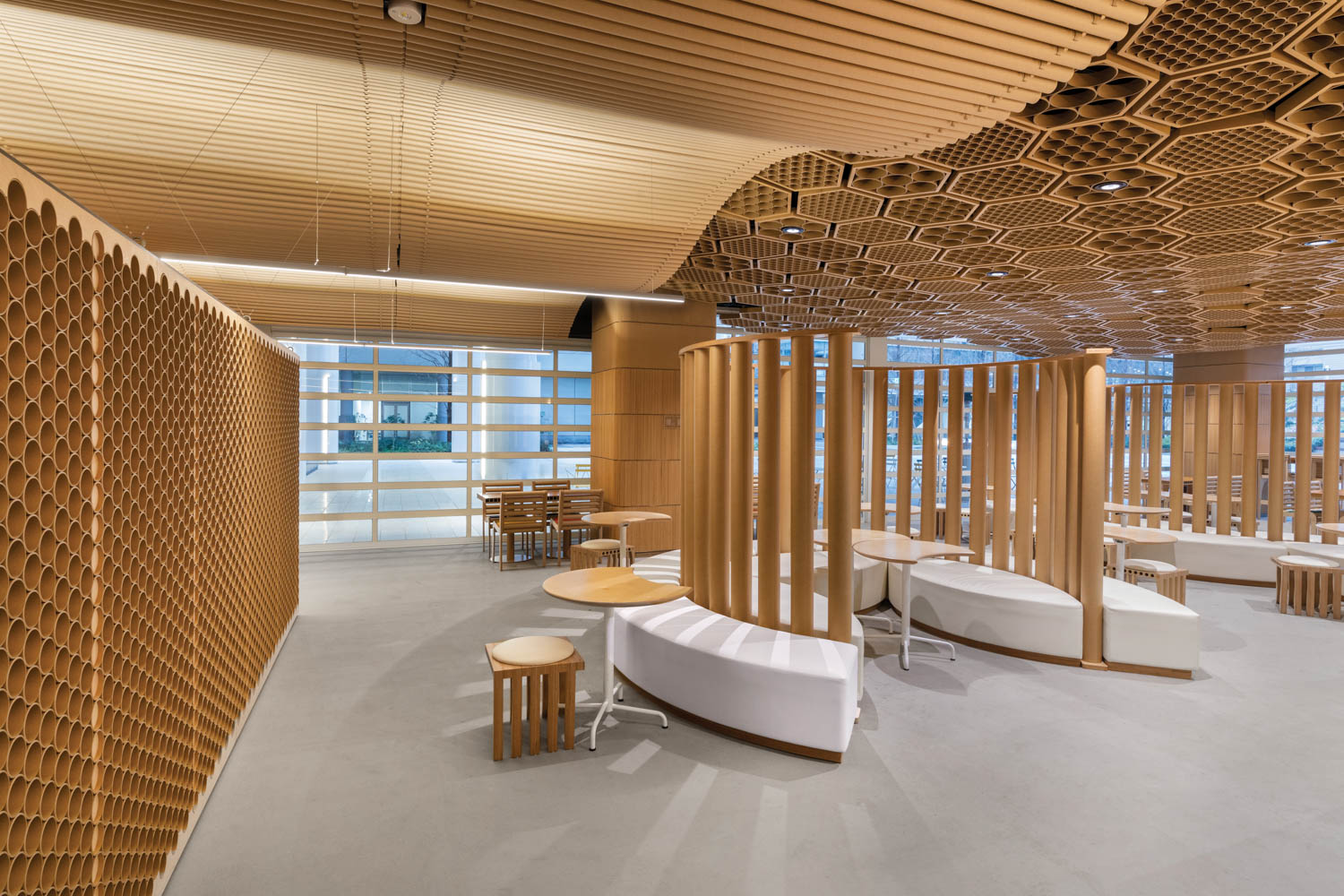 Los Angeles
Inside the Walt Disney Concert Hall, a lyrical play of light and dark, solid and void emits from the restaurant's LED-lit MDF feature wall patterned by computational algorithm, a mark of the firm formerly known as Belzberg Architects, while the tactility of the natural oak flooring, furniture, and screens contrast harmo­niously with the site's stainless-steel exterior.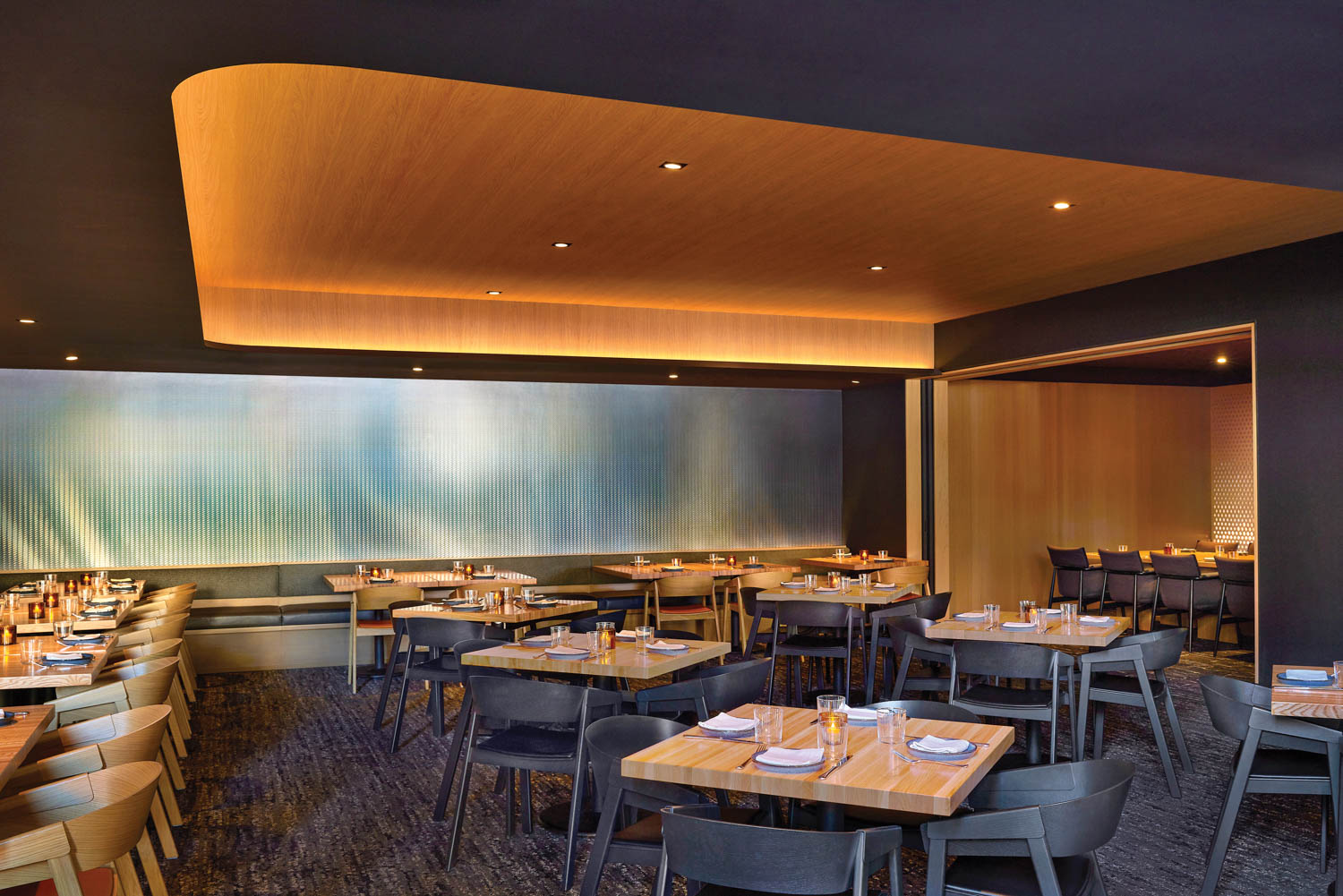 Cupping Room by M.R. Studio
Hong Kong
A café inside the statuesque Hong Kong Palace Museum—a Rocco Design Architects Associates building clad in curved golden aluminum panels—is anchored by a soaring tiled wall that nods to the double-eave hip roofs of the Forbidden City, its color chosen for the Chinese symbolism that associates black with water, a component essential for coffee making.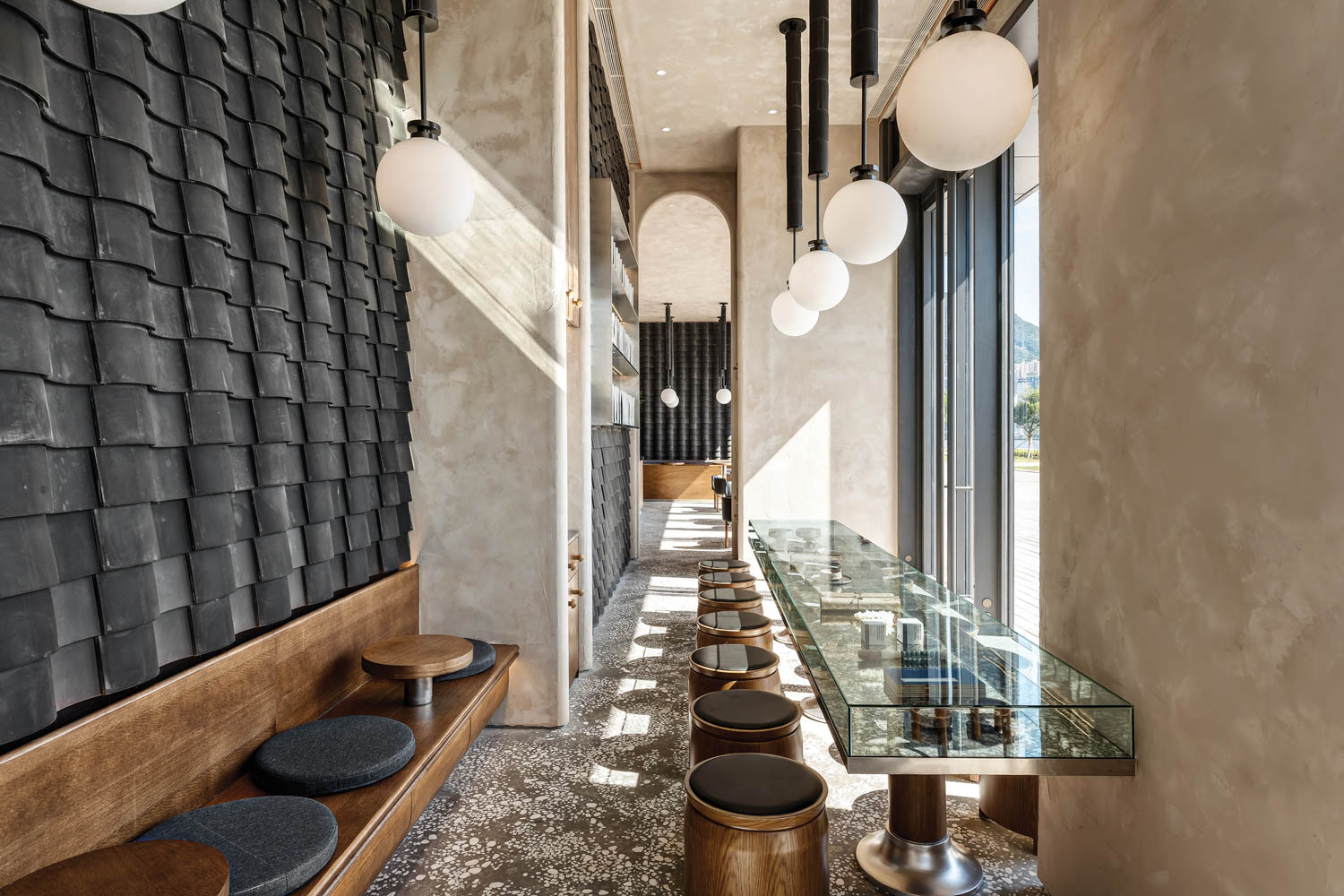 Huicheng, China
A black triangle in the shape of a former neighborhood church's spire and graphic signage on the new aluminum facade followed by an OSB-clad interior with immersive holographic imagery turn an aging commercial building neglected under a torrent of new development into a vibrant all-day bar.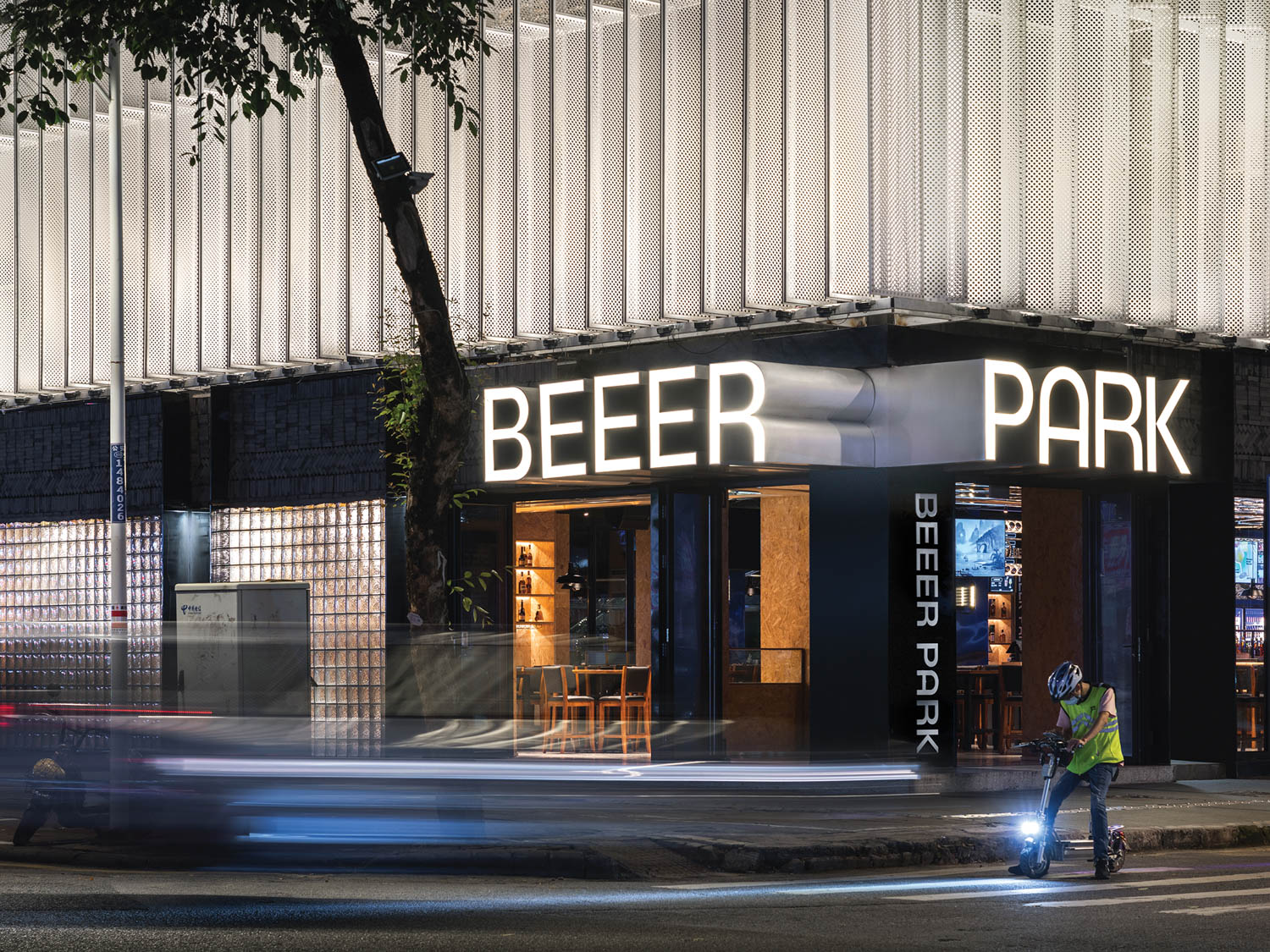 Lviv, Ukraine
The former factory turned Kivsh co­working complex offers a place providing not only pastries but also a bomb shelter and a generator to charge phones during wartime. The restrained envelope of concrete flooring and unearthed original brick is also a neutral backdrop for rotating art exhibits and a children's play area.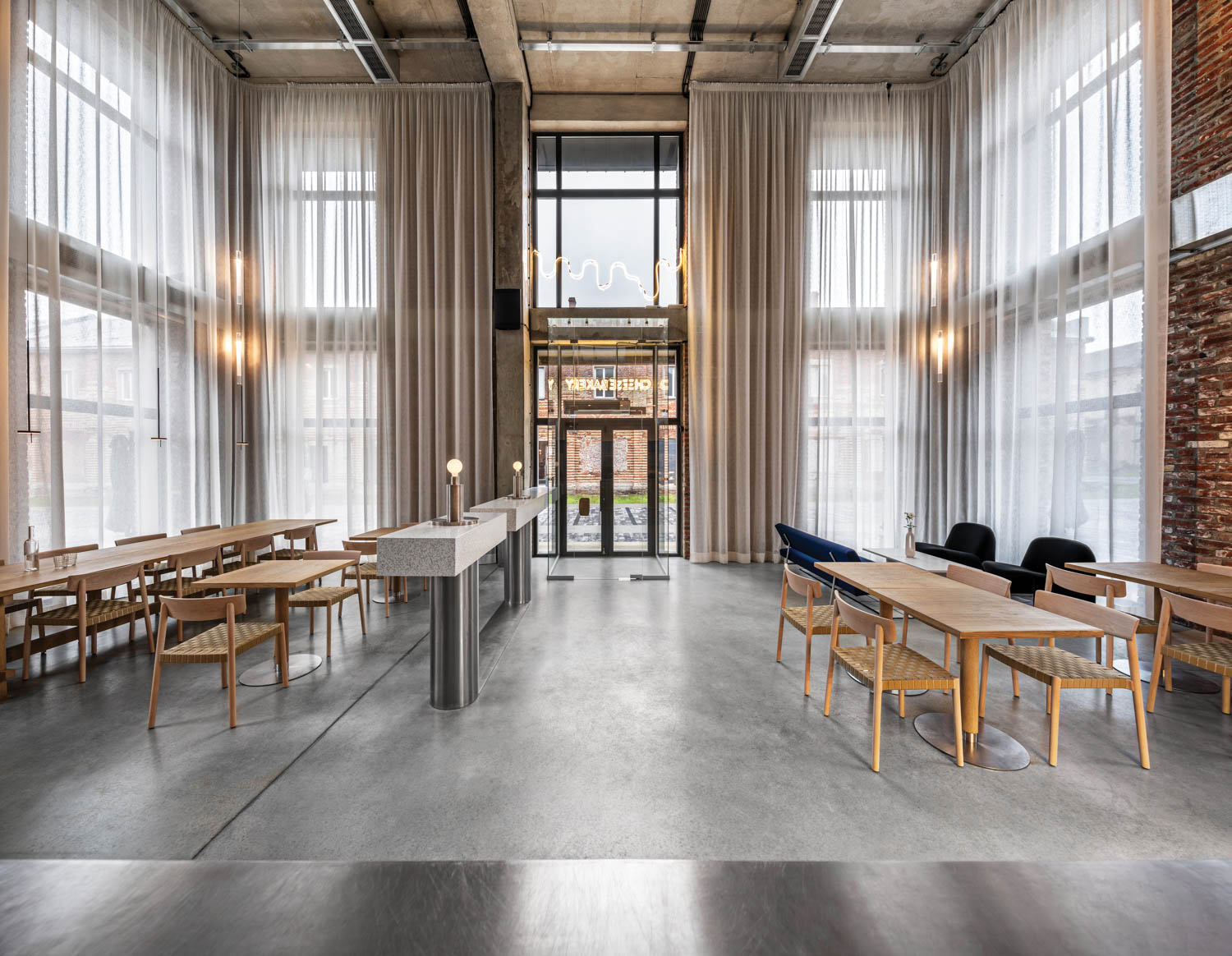 Udine, Italy
In an atmospheric deep-blue lounge surveyed by a glowing light-art installation resembling the setting sun, a prep counter hand-troweled with metallic plaster becomes a stage where chefs prepare inventive Michelin–starred fare under the watchful gaze of diners ensconced in Patricia Urquiola's cosseting Ruff armchairs.