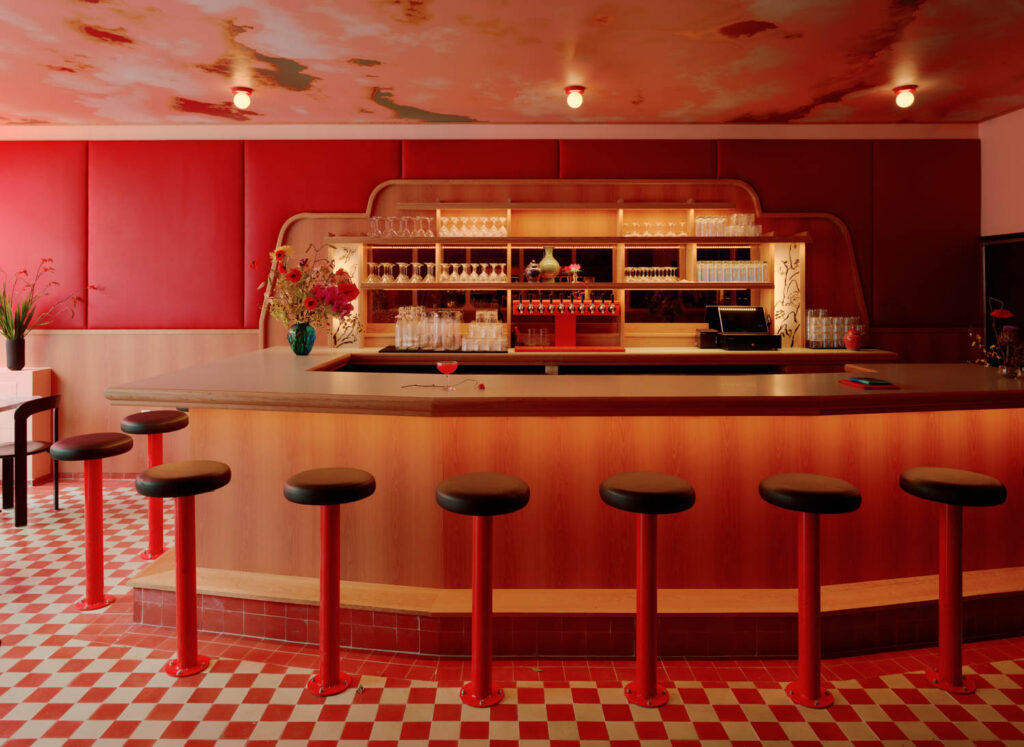 Transport to '90s Beijing Night Markets in This Brooklyn Eatery
MáLà Project serves up delicious Sichuan cuisine, including Chinese dry pot and dim sum, at its latest outpost—and the first to channel the company rebrand by graphic designer Jingqi Fan. Located in Brooklyn's Greenpoint neighborhood, the restaurant/bar with interiors by LOVEISENOUGH is awash in electric cool-kid energy.
Founded by designer (and ex-head of interiors at Ace Hotel) Loren Daye in 2009, LOVEISENOUGH's intuitive approach to design has netted the studio gigs for the likes of Rule of Thirds and Bar Bête. Here, her references are diverse: night markets, the films of Wong Kar-wai, nostalgia for 1990s Beijing (including the fashion, colors, and nightlife), glitter, fish, reflectivity, and more.
First up is a glass storefront awash in rainbow neon signage that helps lure prospective diners inside. In the front room, walls are lined in wood laminate and cherry-red vinyl panels, paired with a checkered floor in mint green and red. A vintage photo booth is tucked away in a corner. The ceiling mural is a collaboration with Thatcher Studio—a metallic gold, peach, and red cloudscape punctuated with lighting fixtures by In Common With.
Through the purple-tinged hall, where you can glimpse the nine-wok kitchen, is the back room, a soothing mélange of celery-green and emerald hues recalling Chinese winter gardens and tucked-away atriums. Daylight streams in through skylights and a fountain was placed according to feng shui principles. Overhead, lanterns made of black wire and vintage textiles are a collaboration with Feng Ye's Sage Collective, while in the tradition of MáLà Project's other locations, seats throughout are vintage wooden school chairs.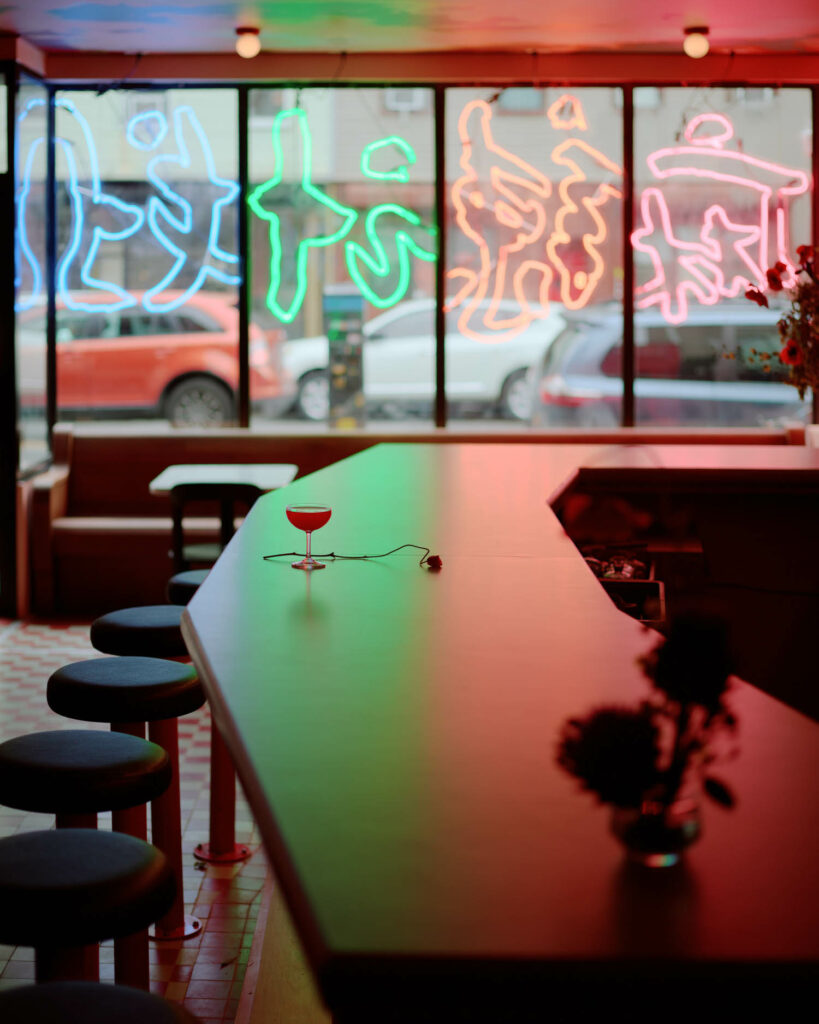 MáLà Project's Latest Outpost is Awash With Color