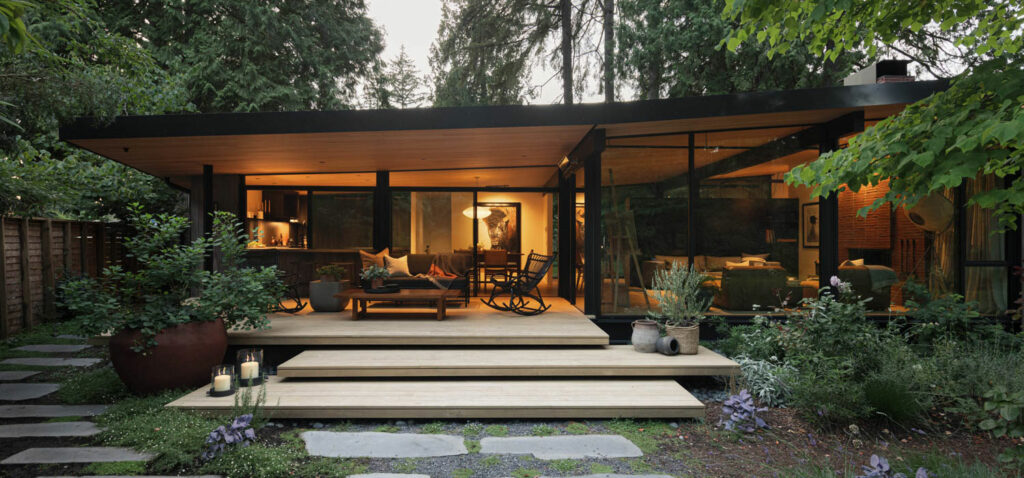 Serenity Prevails in This House Surrounded by Nature on Canada's West Coast
Nestled among the trees, this home enticed a young, creative couple to move from New York City to North Vancouver, British Columbia, where they decided to put down roots and raise their two children. The family liked the original proportions of the property and decided to expand the footprint minimally. The mid-century structure, however, didn't fit their vision so they called on Olson Kundig to reinvent it.
The team of Erica Colpitts Interior Design took care of the interiors, which were inspired by the peaceful surrounding landscape and rural British aesthetic to echo the homeowners' fascination with the style.
"The couple are generous hosts and friends, and they wanted their home to be a place to easily welcome families for dinner parties and celebrations," says Colpitts. "This desire was a strong factor in design decisions."
Spread over 3,300 feet, the split-level home comprises intimate main rooms with striking moments of expansion achieved in the airy main foyer and floor-to-ceiling forest views throughout.
Combining a sense of drama with serenity, as well as rustic and refined touches, the interior spaces feature a layered and inviting palette with neutral tones—including warm whites, creams, and weathered oatmeals with hints of cognac, deep grays, and dark flax—and natural materials such as wood, metal, wool, and linen. The original rust colored brick fireplace brings a bright touch to this home where Robin Woronko of Intempo Interiors did the millwork.
"The home feels both easy and exquisite all at the same time," says Colpitts. "Every piece truly works together and subtly contributes to that air of serenity."
One of the key features in the space is the bookcase that separates the entry and hall from the living room. The original piece was protected through construction, but refinished with mahogany veneer and bronze and blackened steel accents "in a Mondrianesque arrangement," as Colpitts describes.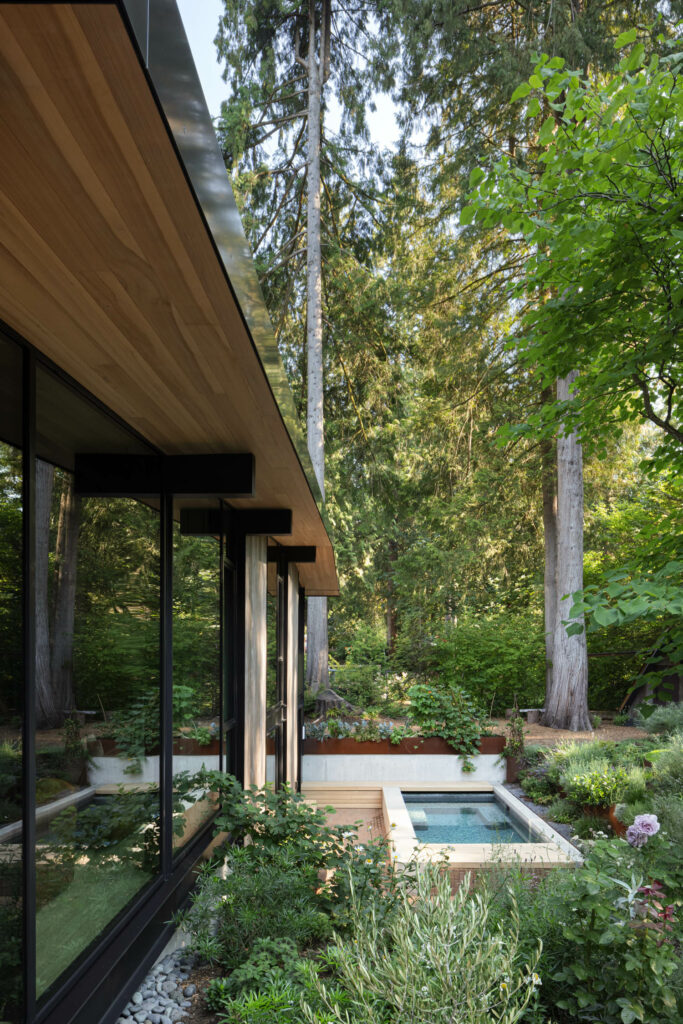 "The pure challenge of this home completely appealed to me," she confesses. "My task was to meld Olson Kundig's overall design with an ever so slightly soft and romantic interior." Mission accomplished.