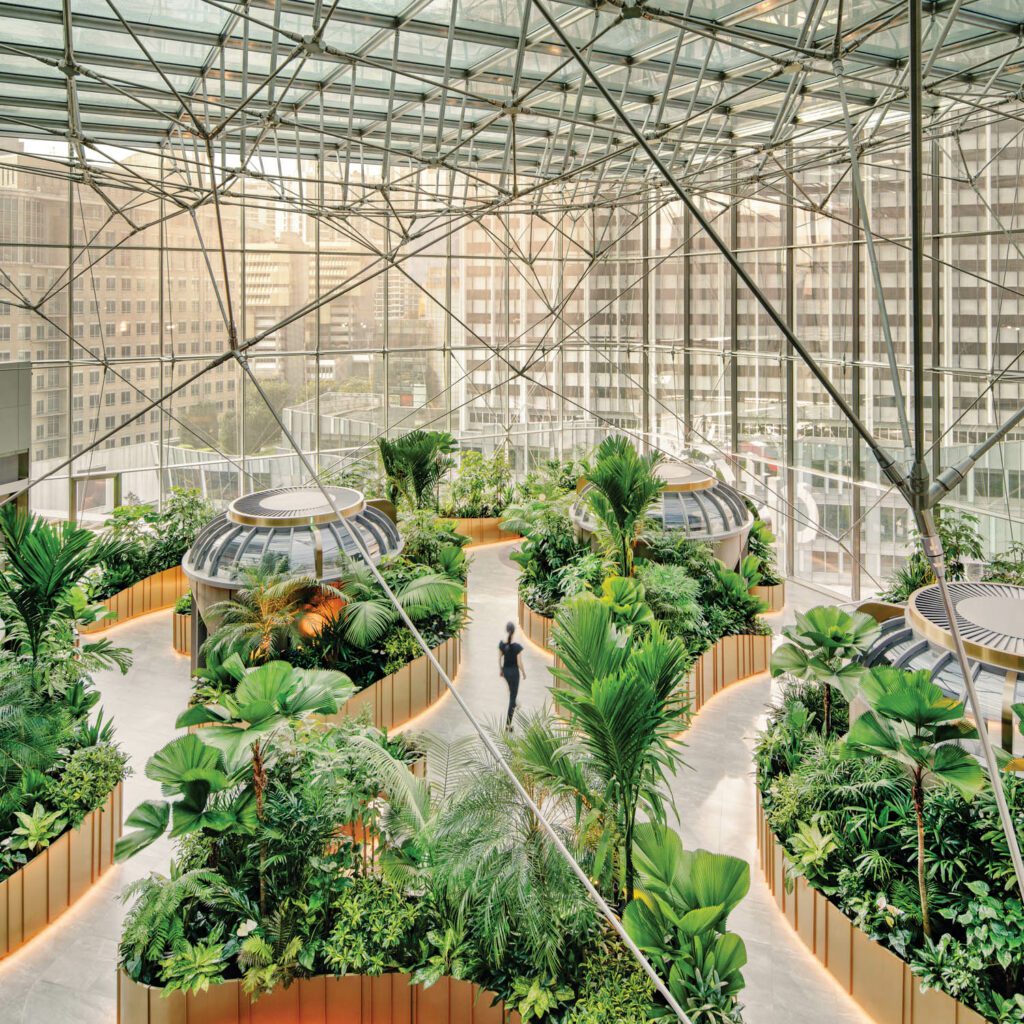 Ministry of Design Earns a Best of Year Award for This Greenery-Filled Wealth Management Center
2021 Best of Year winner for Finance Office
The RFP for the 29,332-square-foot wealth-management center called for out-of-the-box thinking and a fresh, world-class experience. The firm won with its "banking conservatory" concept, notes Ministry of Design founder and director Colin Seah. His idea stemmed from the site, a 36-foot-high atrium in a 2014 building by Raymond Woo & Associates Architects, as well as the notion that a conservatory is where something is grown, nurtured, and protected—an interesting analogy for wealth. Plus, Singapore has long billed itself as a garden city.
Working with ICN Design landscape architects, four acoustically sealed meeting pods form luxe cocoons amid myriad plants in different heights and textures, including betel nut palms, arums, and Boston ferns, arrayed in gold-tinted stainless-steel planters, uplit at night by LED strips. Like houses, each skylit pod has its own mechanical, electric, and sprinkler system as well as a set of leather-covered Henrik Pedersen chairs.
"For the mental well-being of the employees, we made the office areas an extension of the conservatory," Seah says of the hub's three other floors. Curvilinear hot desks wrap around evergreens, wood-look vinyl flooring brings warmth, and a smart lighting system matches circadian rhythms, bright in the morning and cool toward evening.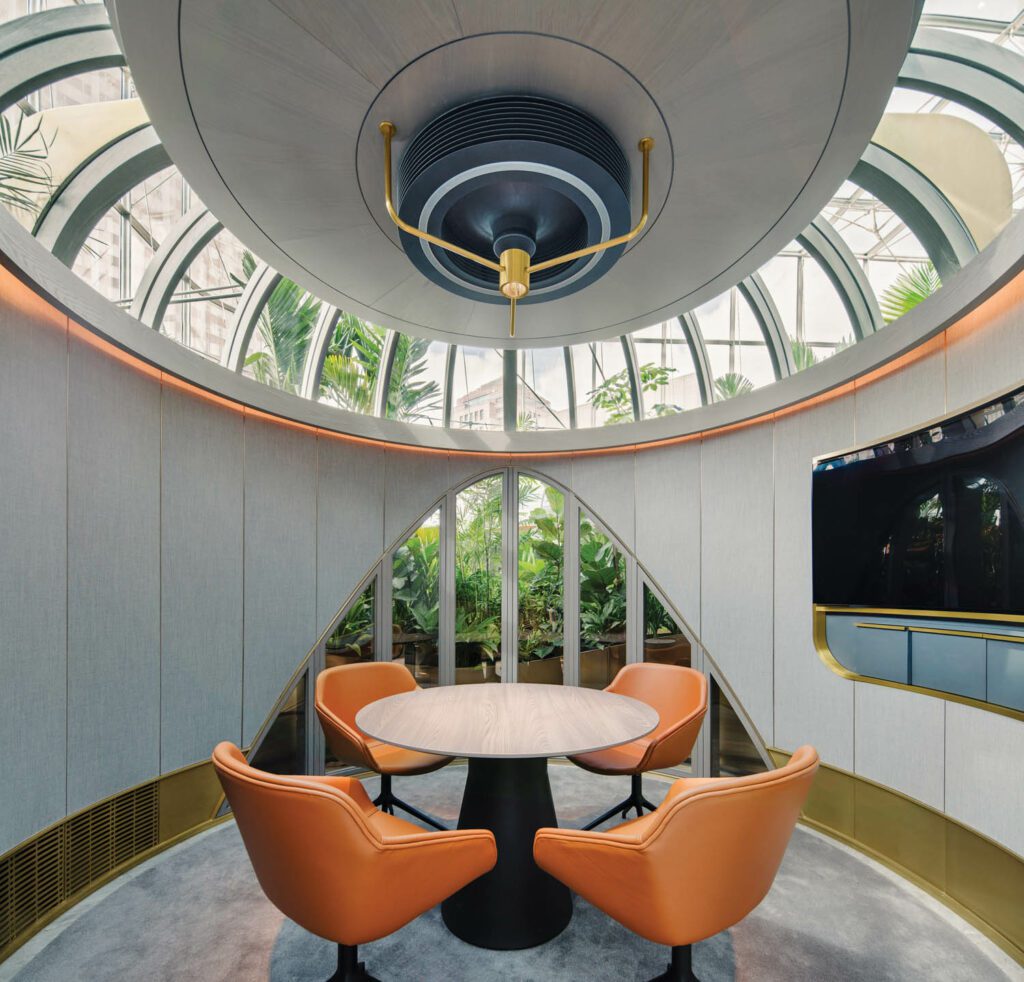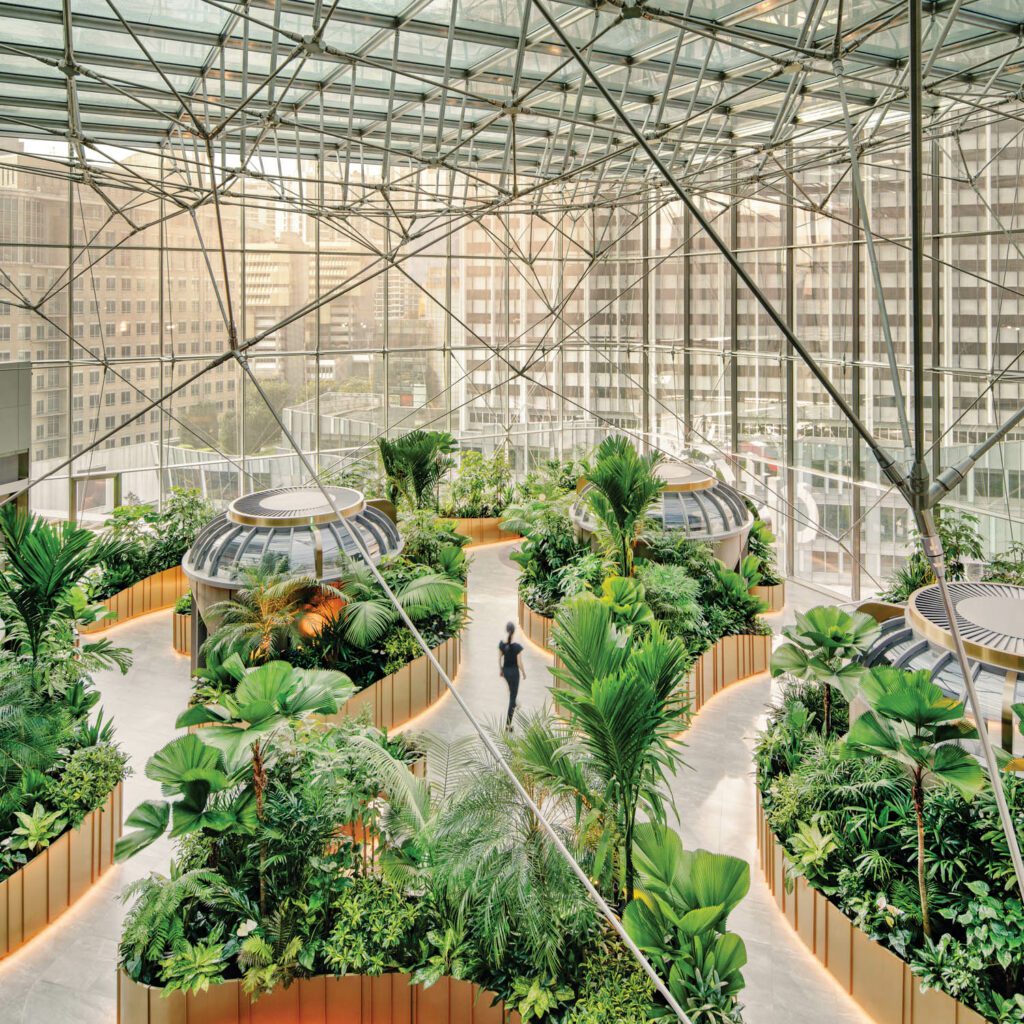 PROJECT TEAM
Ministry of Design
: Colin Seah; Joyce Low; Ruth Chong; Colin Appleton; Fon Lertrattanakit; Fai Suvisith; Namrata Mehta; Nong Chotipatoomwan; Justin Lu; Zhang Hang; Kevin Leong; Chiang Sze May; Richard Herman; Rais Rahman; Tasminah Ali; Azilawati Wanti; Iqbal Yusof; Maggie Lek