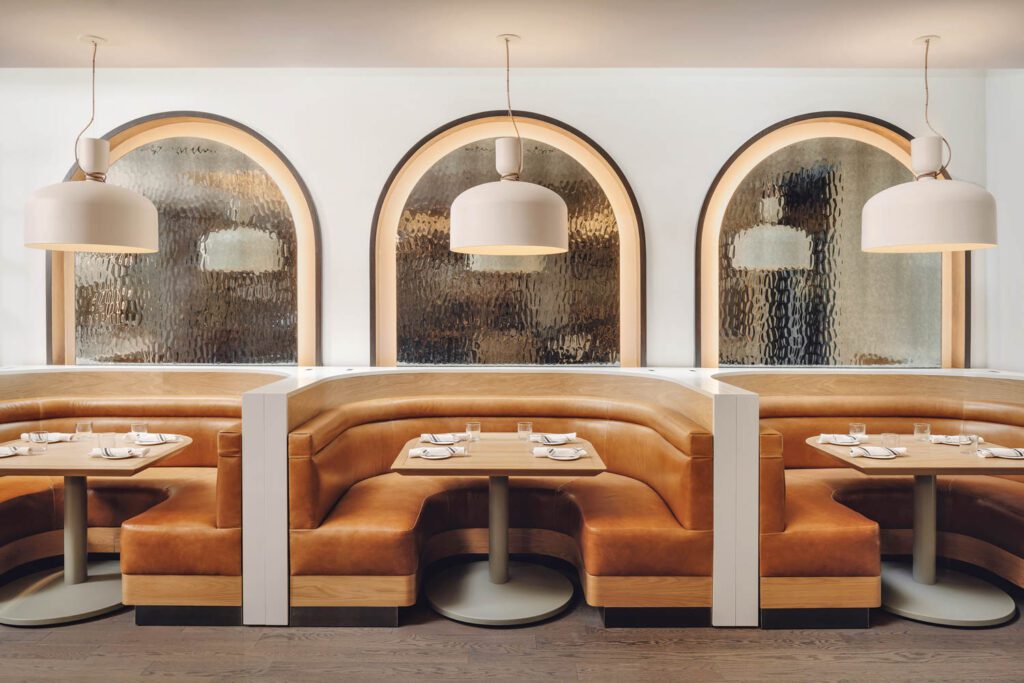 Nearly Ninth Restaurant in the Arlo Midtown by Meyer Davis Takes Home a Best of Year Award
2021 Best of Year winner for Hospitality – Hotel Dining
Over the last decade or so, the hotel restaurant has transitioned from an uninspired place with limited hours and a limited menu resorted to after failing to land a reservation anywhere else to a destination for both overnight guests and locals. Nearly Ninth, inside the Arlo Midtown, a new hotel by architecture firm Marvel that's sited steps from Ninth Avenue, is an excellent example of this trend. The restaurant has multiple, flexible settings adding up to 5,700 square feet, all conceived for work and play, guests and others, day and night. "There really are no boundaries," co-founder Gray Davis says.
He and his team formulated a warm yet tailored look via neutral colors, contemporary lighting and furniture (some by William Gray, Meyer Davis's new line), and natural materials, all punched up with graphic wall art. In the lounge, sage-green wall tile joins a veined stone bar slab. Generous semicircular booths upholstered in caramel leather in the main dining area are bordered by walls embellished with arched "waterlike" mirrors. A private room has walnut paneling and steel-framed dooring leading to a lush landscaped atrium.
More greenery flanks the stairs down to the hotel's meeting rooms and fitness center. What at first look like monumental chandeliers turn out to be anything but traditional fixtures. They are installations dripping with moss vines—and yet another way Nearly Ninth departs from the norm.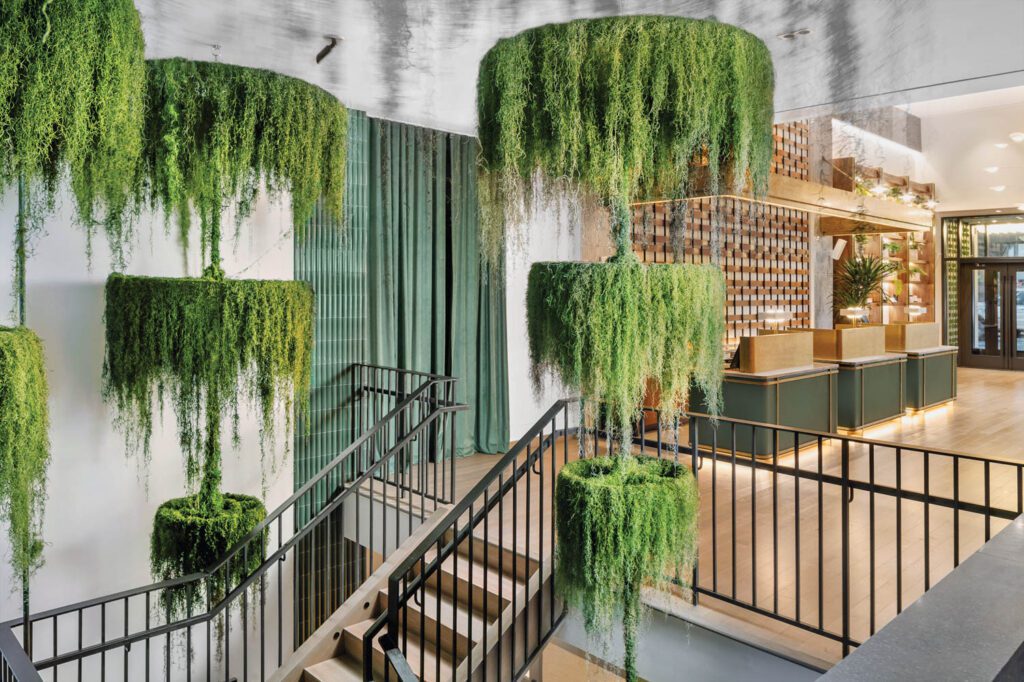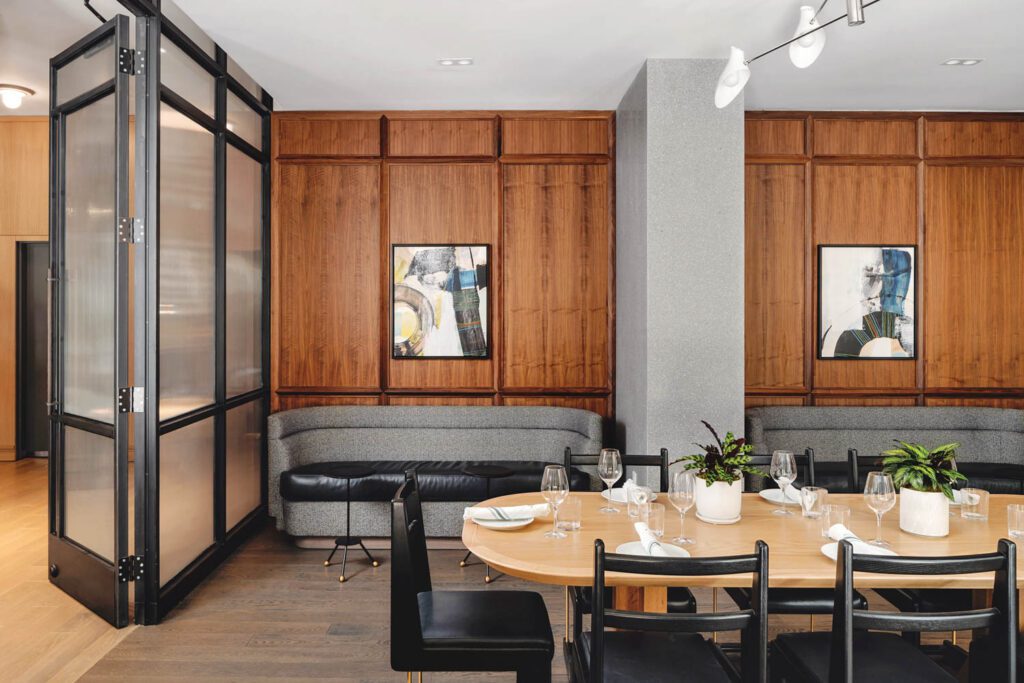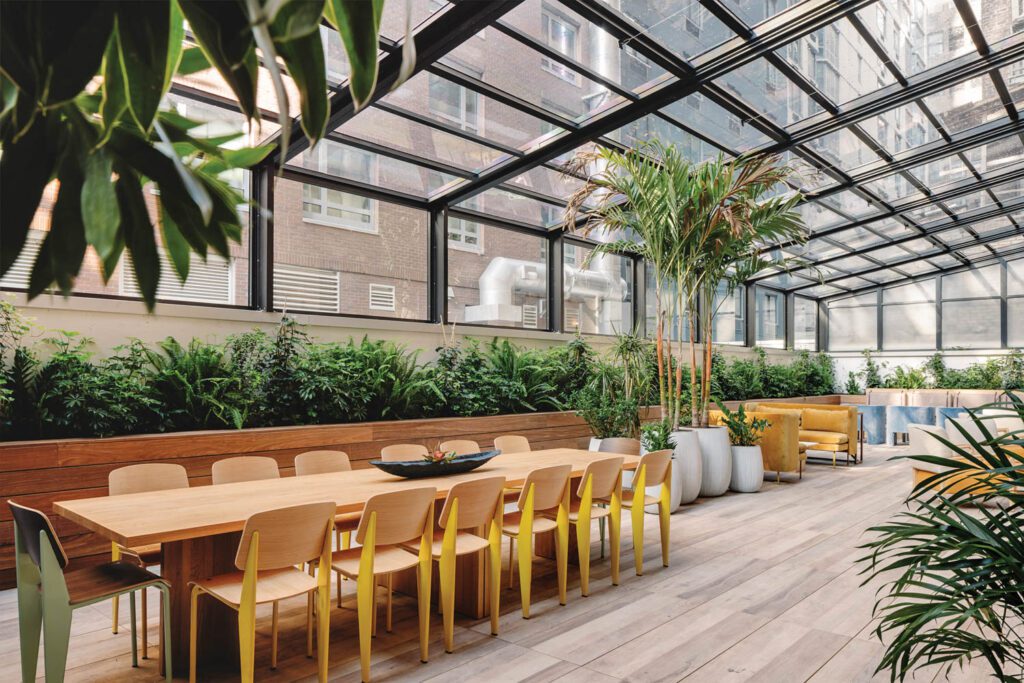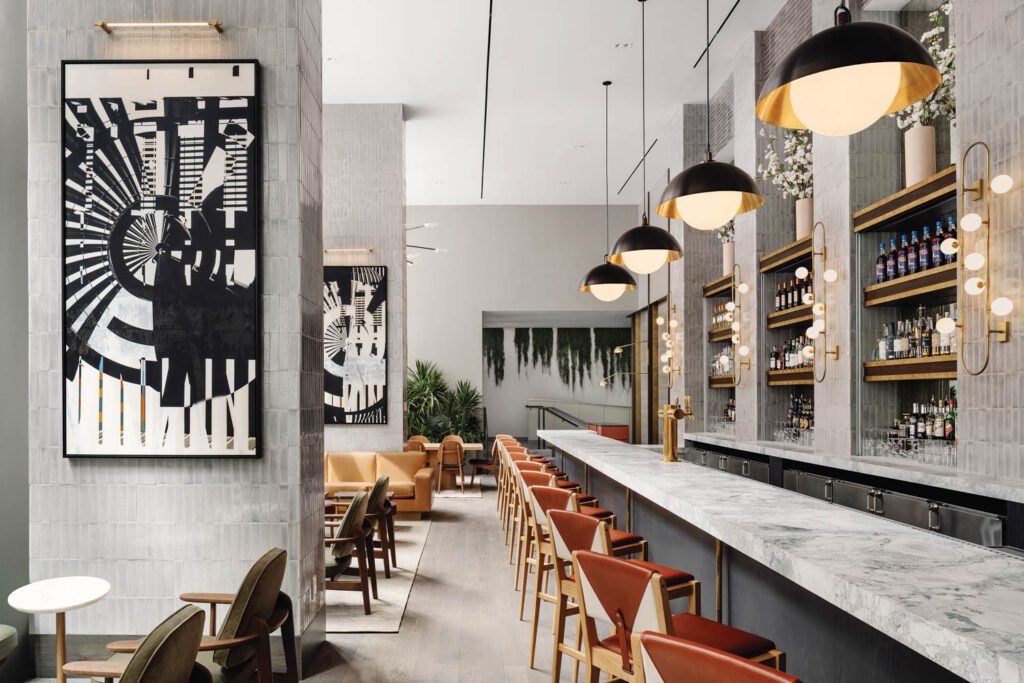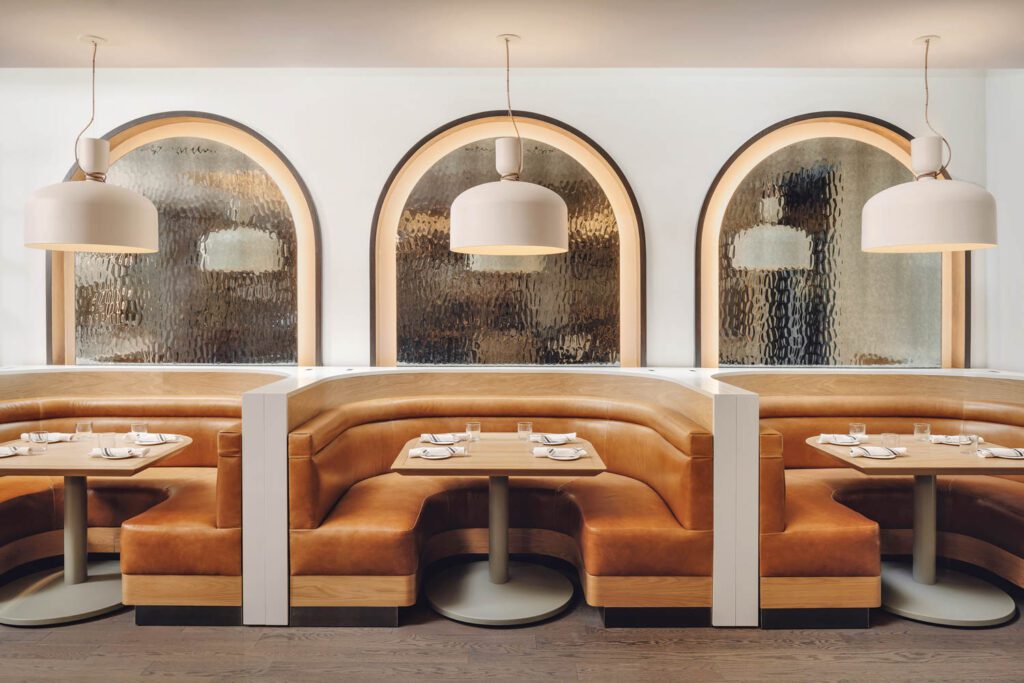 PROJECT TEAM
meyer davis
: Will Meyer; Gray Davis; Eric Appel; Shannon Senyk; Santiago Hinojos; Alexandra Theo; Michelle Lau