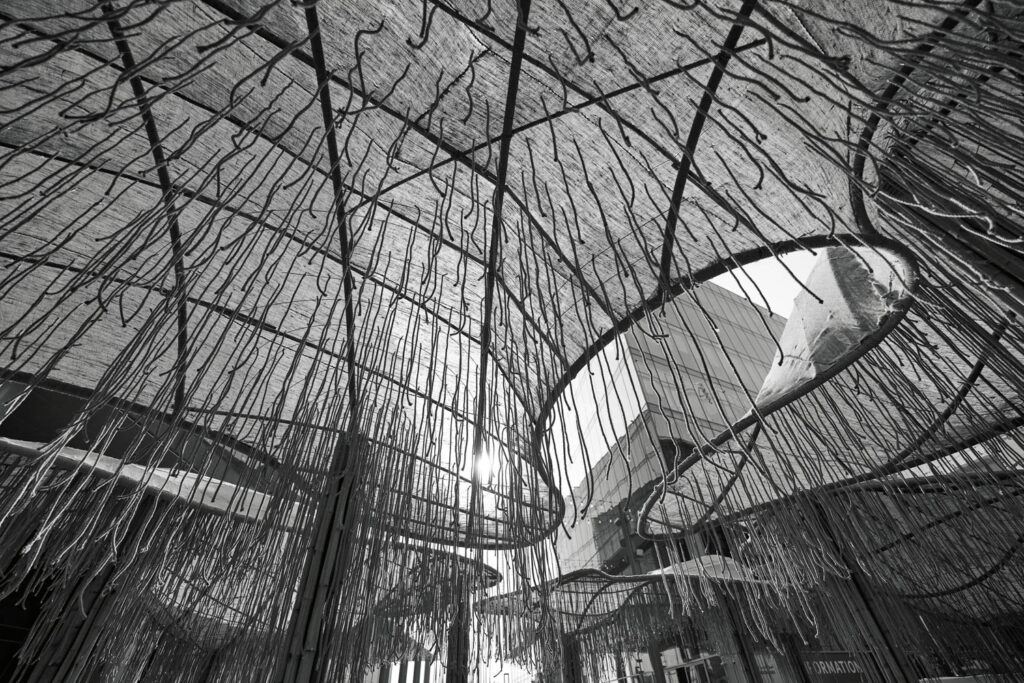 This Installation for Dubai Design Week Draws Attention to Indigenous Mangroves in the U.A.E.
A mazelike installation by OBMI for Dubai Design Week educated visitors on the essential mangrove ecosystem that's indigenous to the northern U.A.E.
OBMI's Installation Supports Mangroves Through Education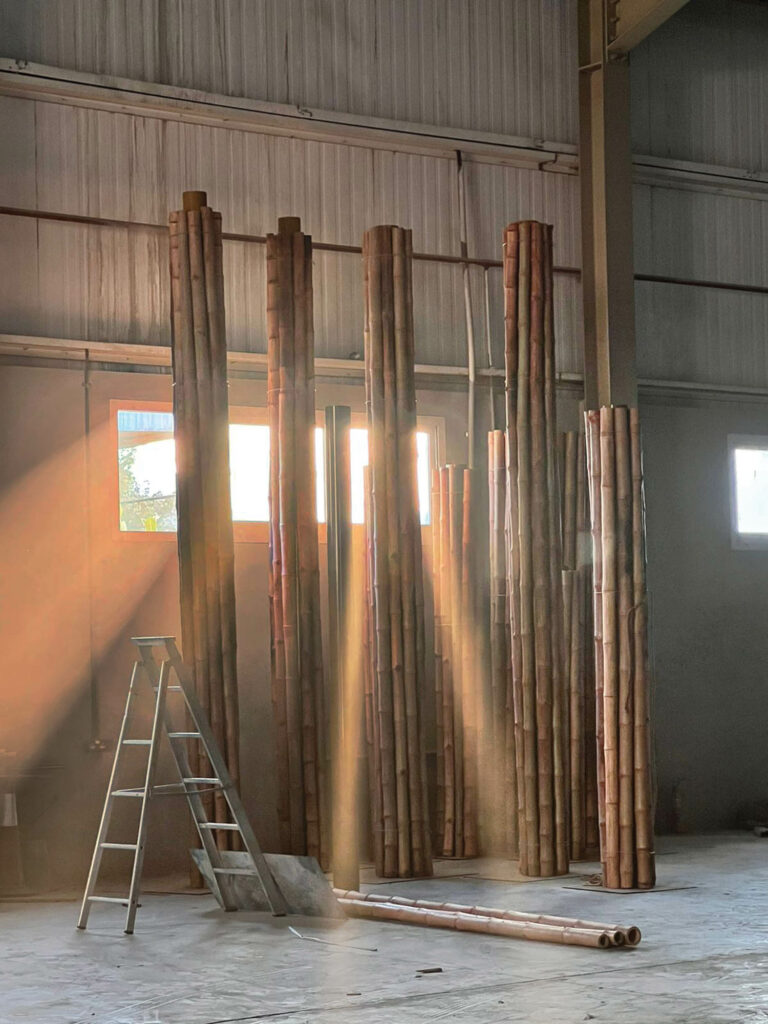 After a month-long process with digital models and test canopies, members of the Dubai office of OBMI began preliminary construction of Once Upon a Forest, the global architecture firm's 5,800-square-foot pavilion for Dubai Design Week, in a local warehouse using regionally sourced bamboo, which was weather-proofed and tied together to create a set of 16 pillars that were stabilized with bases of metal and cast concrete.
---
The Numbers Behind the Installation
42 designers, contractors, and consultants led by OBMI senior lead designer Islam El Mashtooly, design manager Shereen Elmargoushy, and design coordinator Hannah Abouzour
8,800 linear feet of bamboo
16,000 strands of jute rope
100% sustainable materials
---
Strands of undyed jute rope were strung through natural jute mesh at the warehouse before components, including the installation's eight canopies, were transported to the Dubai Design District site.
The canopies, made from jute-wrapped bamboo bracing, were set on the ground before they were raised onto the pillars.
Strands of additional rope were attached to the canopy mesh, so they would hang down.
The theme of Dubai Design Week, which ran from November 8-13, was Design With Impact, and the event's 75,000 visitors could walk beneath Once Upon a Forest, its canopies ranging from 12 to 16 feet high, for an immersive experience.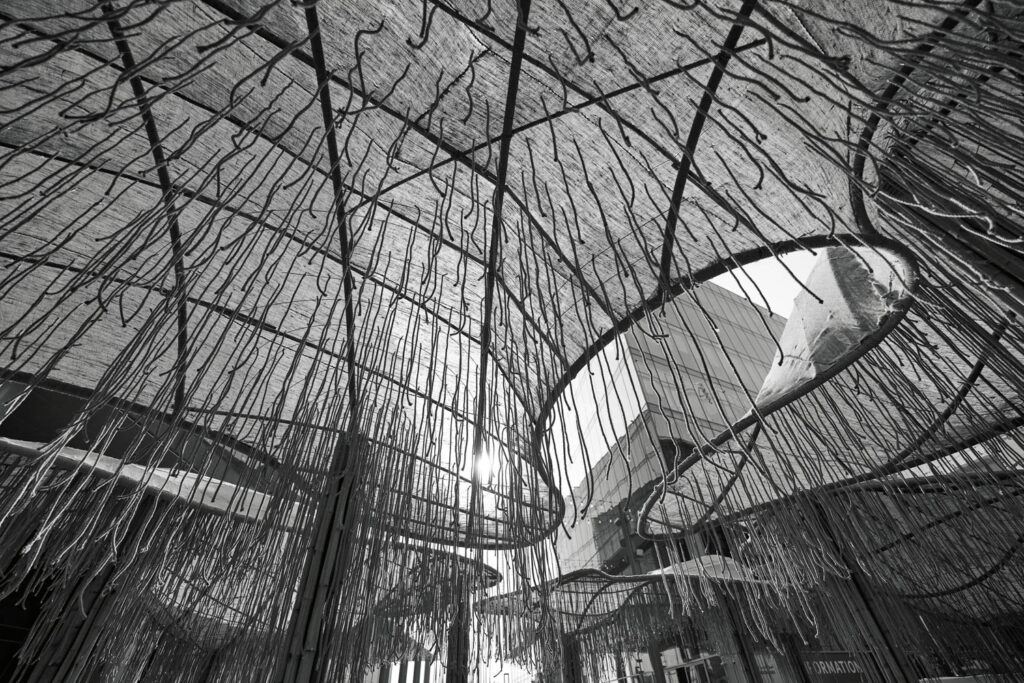 The installation integrated A/V providing information on the region's 60 million protected indigenous mangroves, which are estimated to cover some 60 square miles of the U.A.E., much of them in the Eastern Mangroves area of Abu Dhabi, guard the Persian Gulf coastline from floods, and capture 43,000 tons of CO₂ annually.