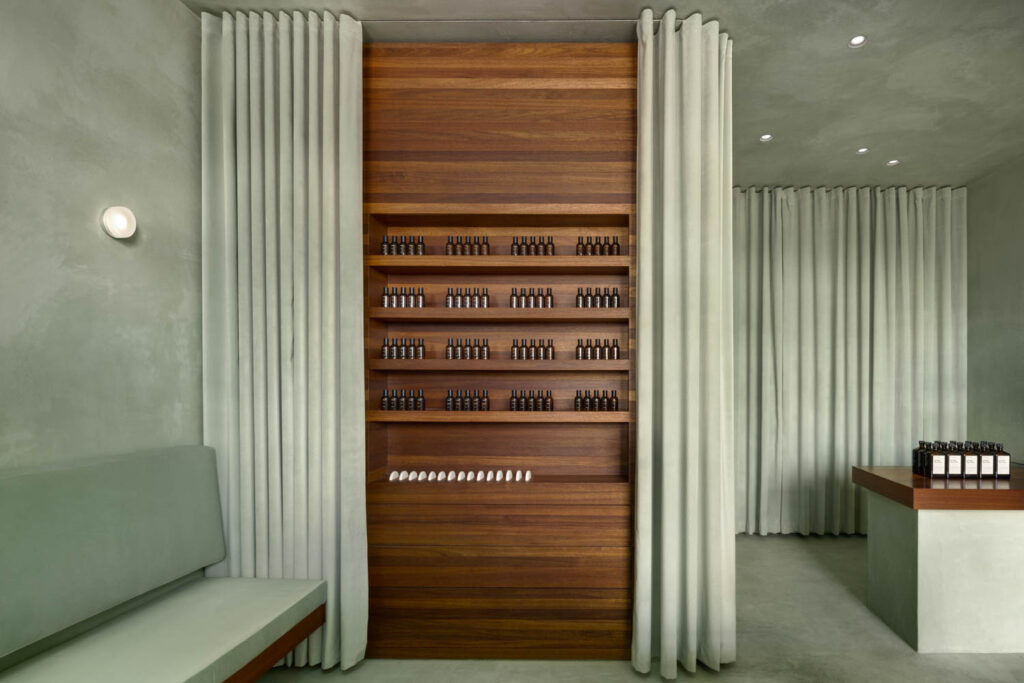 Odami Looks to California Modernism's Heyday for a New Aesop
SCI-Arc founding director Ray Kappe helped create a 20th-century vernacular that came to define the Pacific Palisades, and Southern California itself, capturing its verdant landscape and dramatic terrain in architectural form. When Aesop—the minimalist beauty company known for nodding to local architecture in its various locations—decided to open a shop in those Palisades, paying tribute to Kappe was a choice as easy as the vibe of California Modernism itself.
Aesop asked Toronto firm Odami to devise a fresh take. First, says principal Michael Fohring, they looked at the house Kappe called home, not far from the store site. "It's an incredible example," Fohring says. "The overall strategy of planes hovering above the terrain, leaving it largely untouched, informed our approach to the store." Those planes translate into storage and displays that float in long, horizontal expanses. The rocky grounds and soil influenced the tactile microcement comprising the walls, ceiling and floors, tinted in tones of leafy green. "It plays with ideas of lightness, mass, and a heavily-textured landscape," he says. And builds a new landscape all its own.
Odami worked with local firm WORD Design x Architecture on the project, which included the construction of a new skylight to flood an interior garden with sunlight. The team oriented a bench, more product display, and a sink for consultations around it. "The thin steel shelf at the front of the store is actually perched inside the interior garden," notes Fohring. "It gives a real feeling of lightness. And the way the plants interact with the products allow them to participate more in the experience of the store."
Not everything is out in the open: a long velvet curtain, naturally in a leafy green colorway, can easily conceal and reveal product when needed. "It's really practical," he says. "It hides the entrance to the back of the house and a long wall of storage, but also adds a lot of depth and texture to the space." Kappe would surely approve.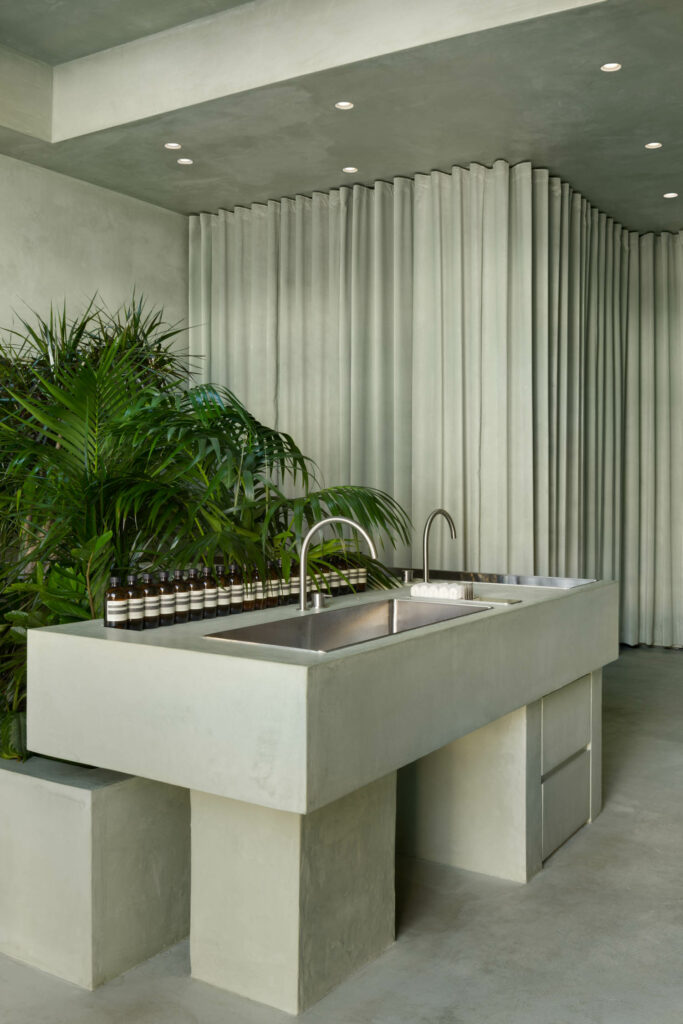 Biophilic Design Elements Set the Tone in the Latest Aesop Locale