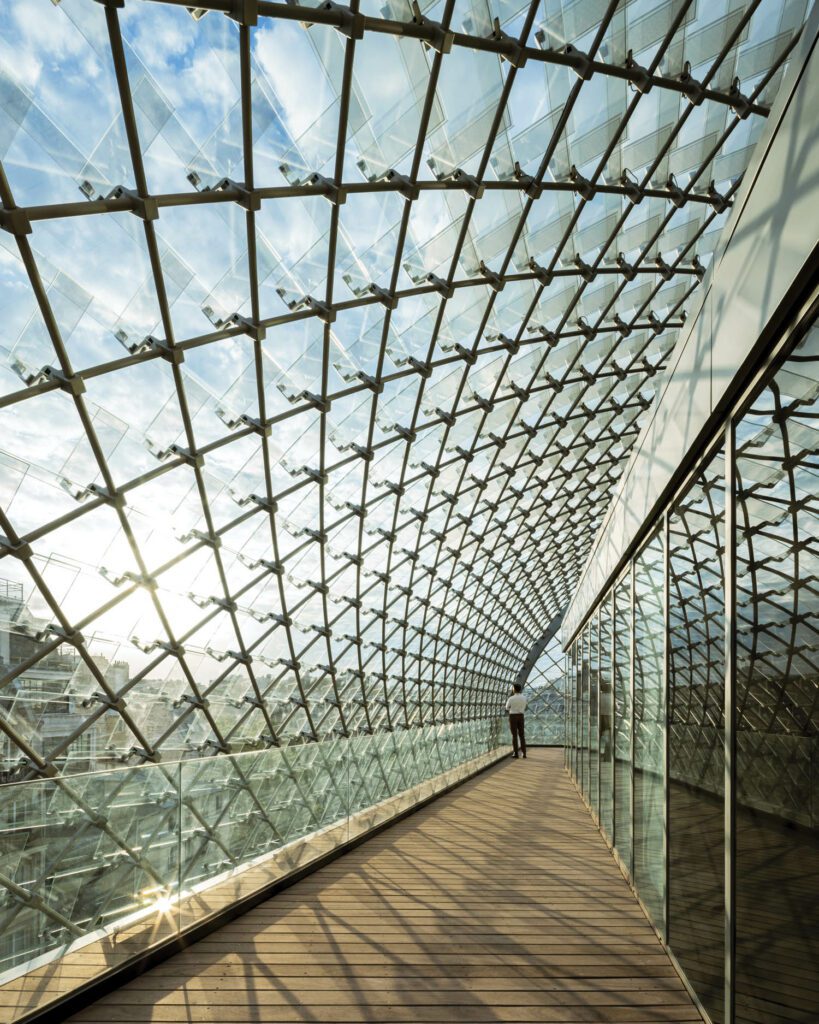 PCA-Stream and RF Studio Meld Two Historic Buildings in Paris to Create a Modern Office
2021 Best of Year winner for Office Transformation
Situated at the prowlike juncture between Boulevard Haussmann and Rue du Faubourg Saint-Honoré in the eighth arrondissement stands a hybrid structure originally composed of two buildings, one dating to 1863 and the other to the 1920's. Governed by French arte de vivre, a non-ostentatious, timeless, and forward-thinking approach, PCA-Stream and RF Studio conjoined the two with complete restructuring inside and out for the lessee, 174-year-old investment bank Lazard.
Two significant moves are immediately obvious. A rooftop dome composed of glass scales caps three added floors, ensuring the enlarged structure stands as a beacon. Smaller in scale is the new, singular entry, which was shifted to the tip of the building. Inside, consolidation entailed erasing the floor borders between the two buildings, creating a new core with elevators, and emphasizing horizontality. Now, each floor boasts nonhierarchical distribution, a high concentration of spaces encouraging collaboration, and its own cafeteria.
Materials include light oak, natural bluestone, leather, and brass. Furnishings in the atrium have a luxe residential quality, like those in fine hotels. Spaces are planned so that visitors do not have to cross paths and have access to screened private lounges—perfect for both a pandemic and Lazard's dual needs of confidentiality and openness.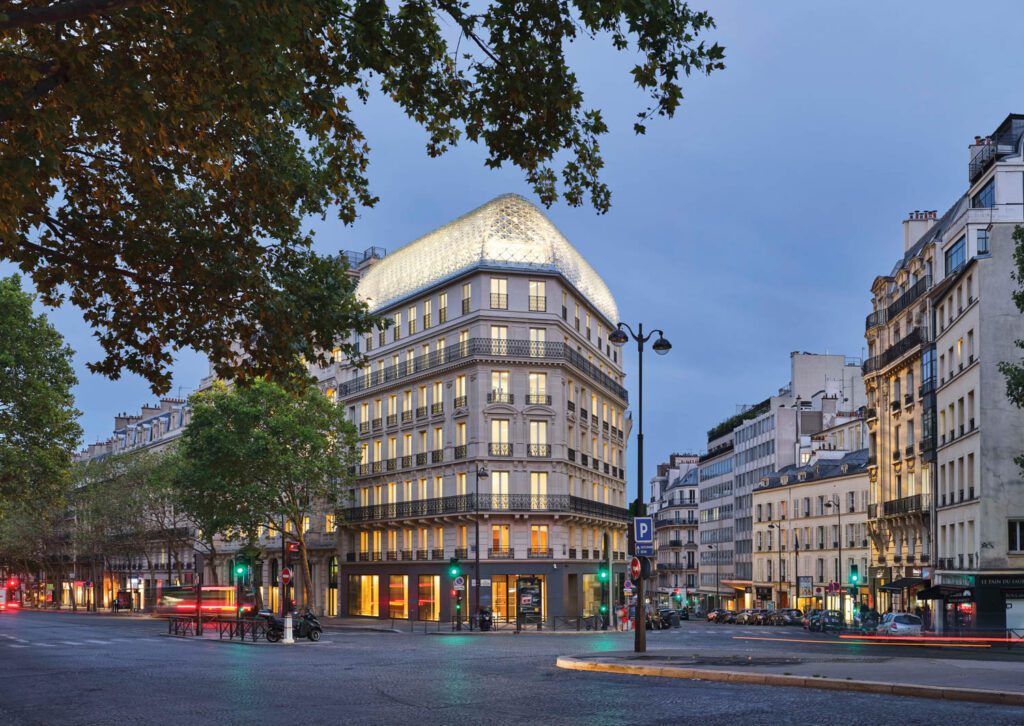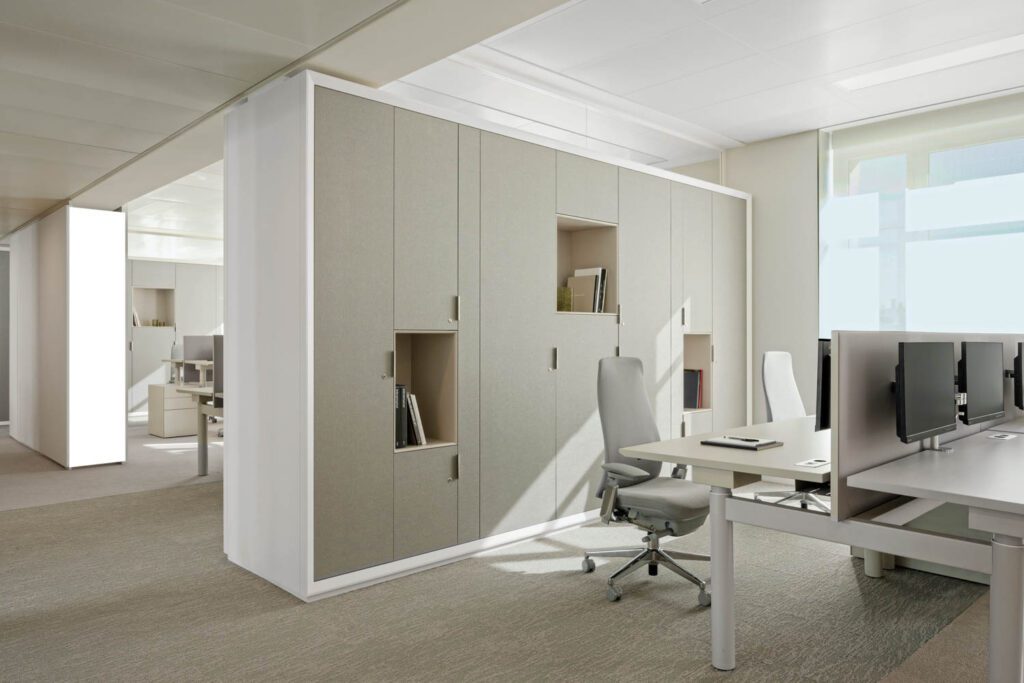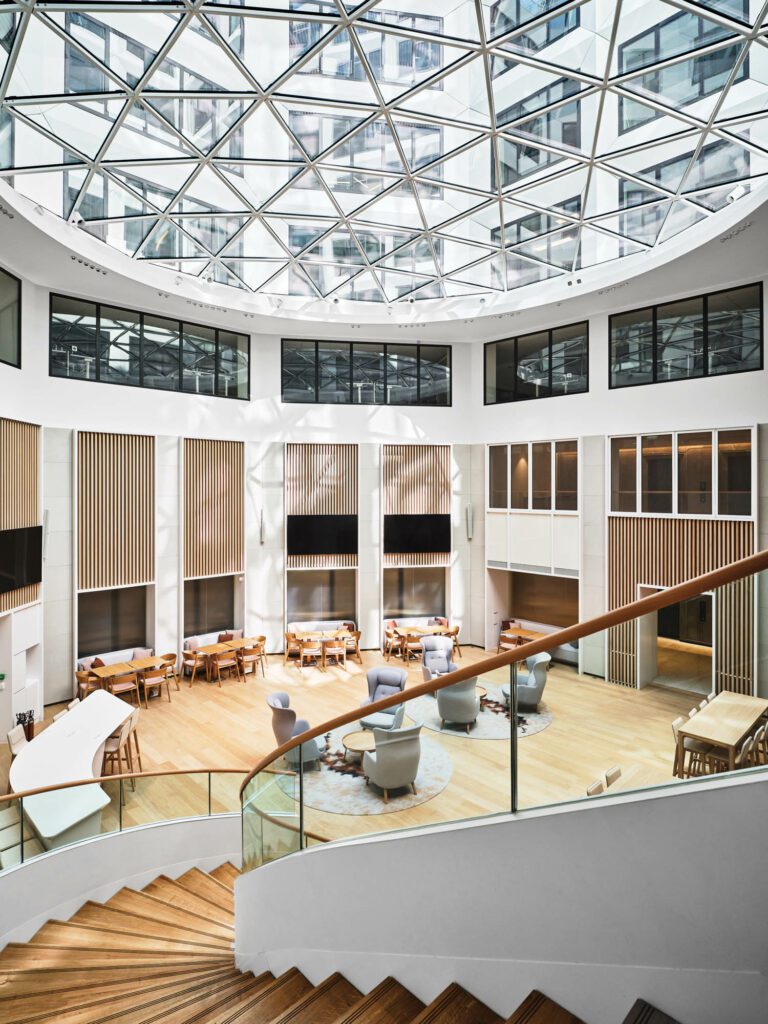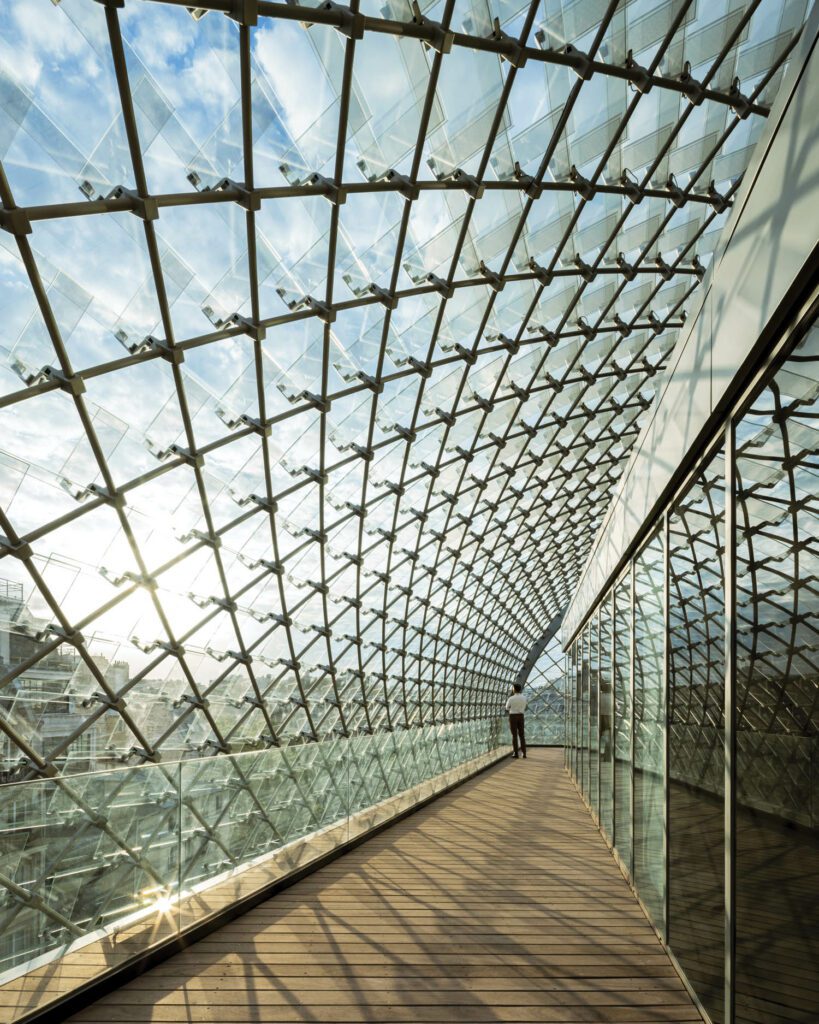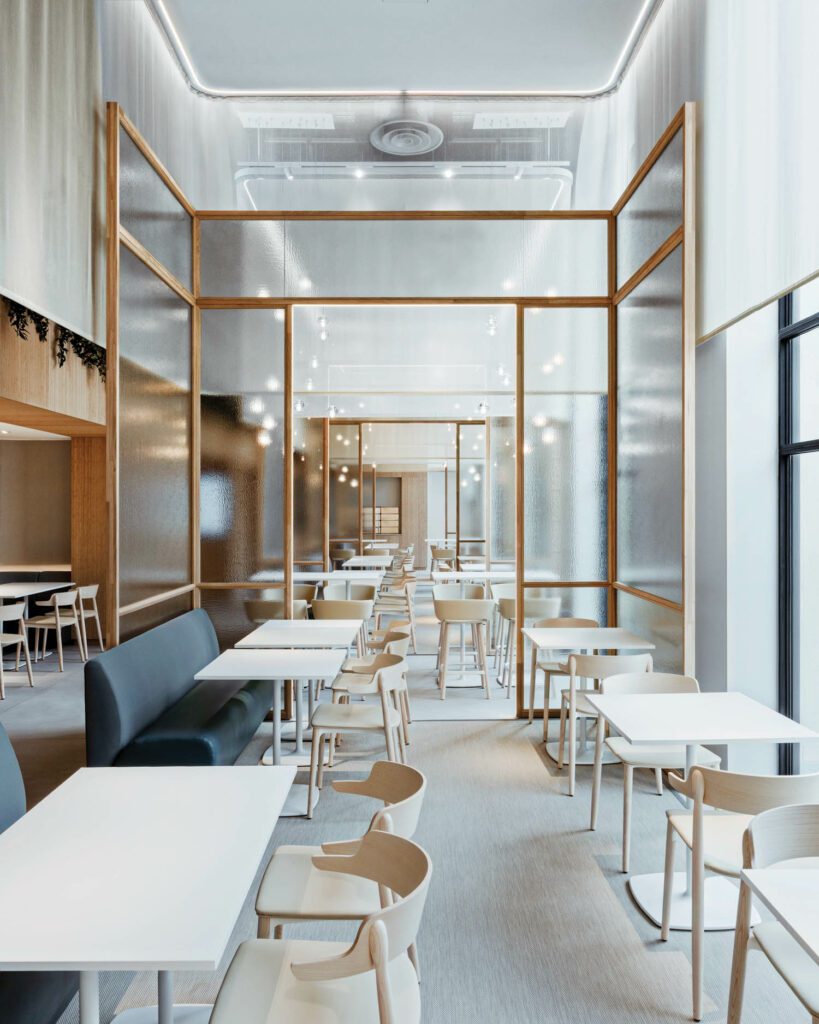 PROJECT TEAM
PCA-Stream
: Philippe Chiambaretta; Francesco Cazzola; Lucille Mazy; Rosa Acampora; Émilie Anquetil; Laura Bouday; Somanad Petitjean; Cédric Martenot; Marco Merletti; Laila Nady; Antoine Calcagno; Tifenn Le Guern; Mely N'da Koyé; Philippine Aprile Mandillon
RF Studio
: Ramy Fischler; Simon Naouri; Ermal Reca