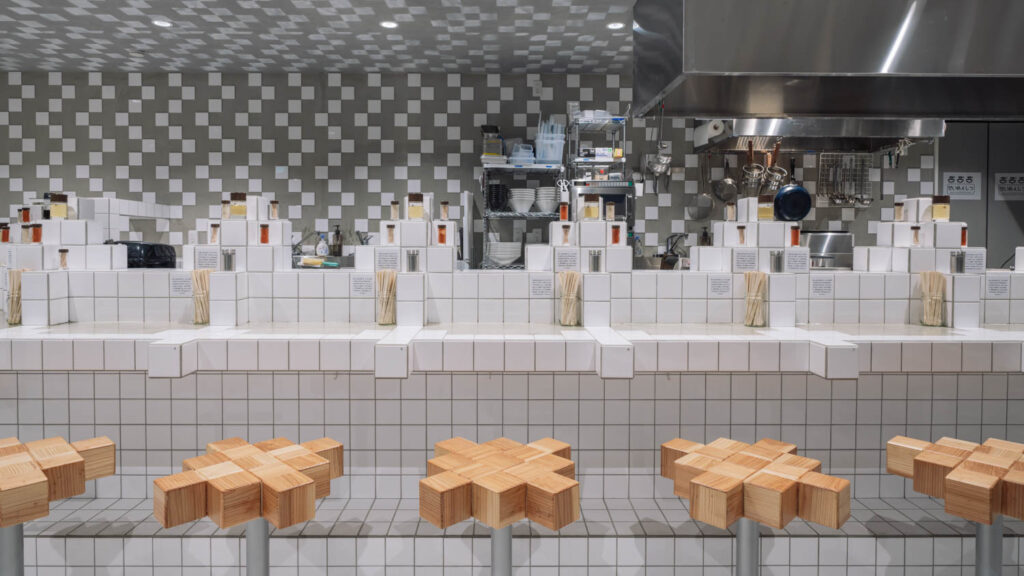 07BEACH Plays Games With the Design of This Ramen Shop
Kids aren't supposed to play with their food, but that doesn't mean restaurants can't be playful. For the Kaishin No Ichigeki ramen shop in Okinawa, 07BEACH brings video games into the culinary present for an 800-square-foot homage to nostalgia.
"The design was inspired by those early video games which are drawn with dots, low-resolution, and uniquely familiar," says architect Joe Chikamori, referencing the ramen shop. "The seating area for groups was designed to look like a game castle," while condiments are kept organized on pedestals like coins or prizes to be collected. A checkboard, waving like a pack of ramen noodles, defines ceilings and walls; the team crafted it of white tile on gray mortar. "The design is abstract, to some extent," he says, "and the combination and the forms of these ordinary materials make the space unique." Let's play.