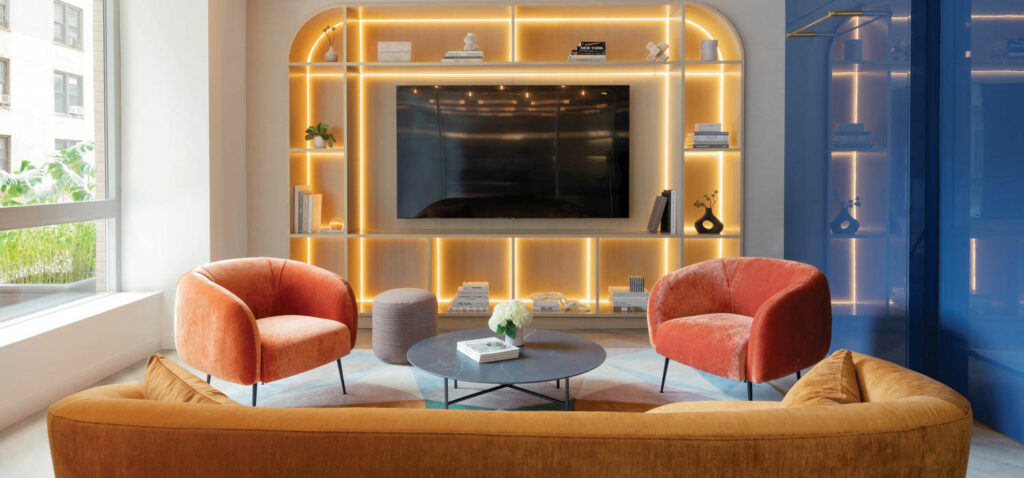 5 Innovative Residential Developments in New York
Explore these five amenities-rich residential developments that showcase New York apartment-building design at its coolest.
7W57, Midtown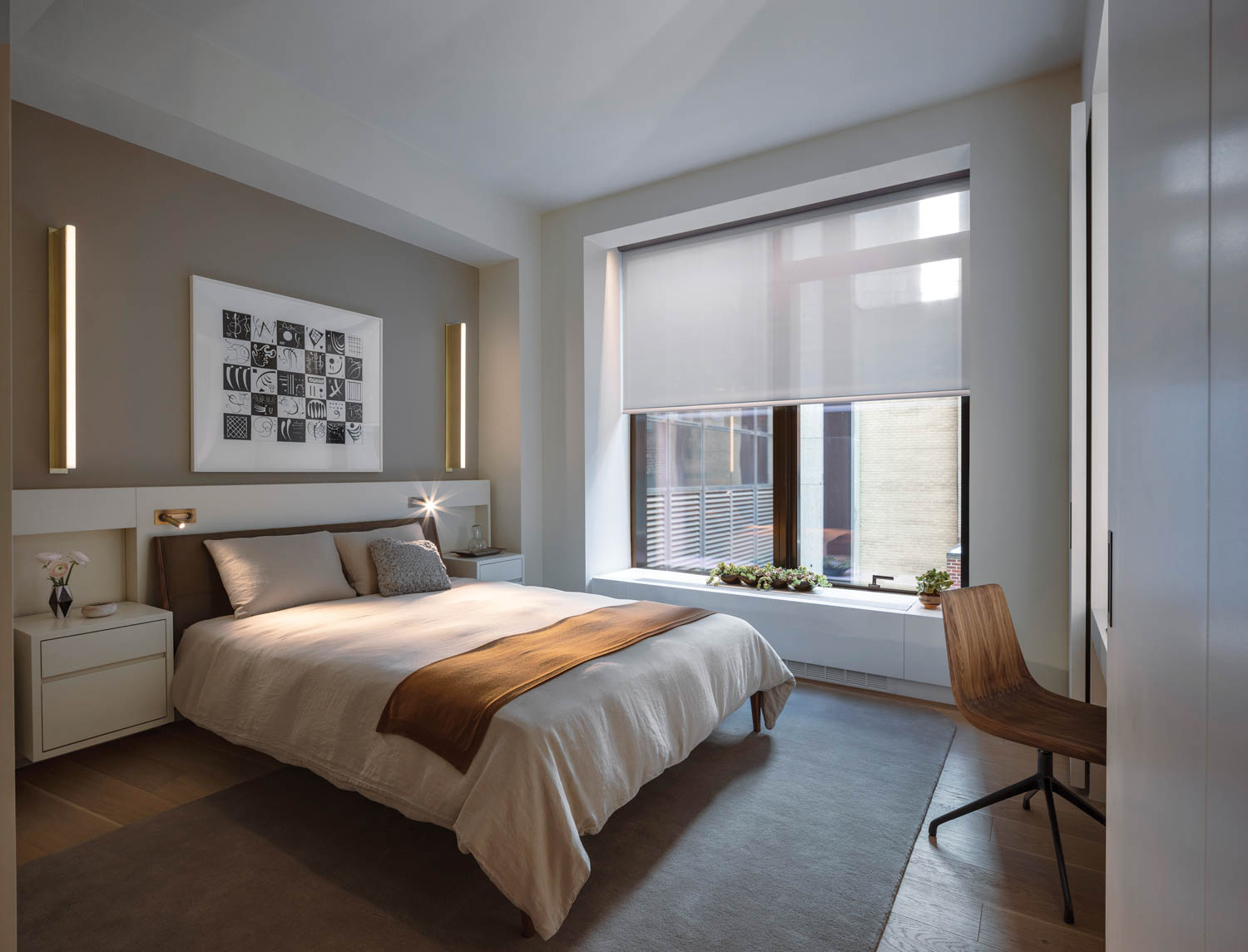 Unlike its supertall Billionaire's Row neighbors, Hill West Architects's condominium is a mere 20 stories high, but the serene calm of Calvin Tsao's flowing interior spaces removes the 15 residences so completely from the city's bustle they might as well be on the 90th floor. Oak-paneled vestibules, white-oak floors, bronze-finished kitchen cabinets, statuary marble–clad bathrooms, programmable smart-home features, and the skillful interplay of natural and artificial light all help create havens of elegant and cocooning sophistication.
The Cove, Long Island City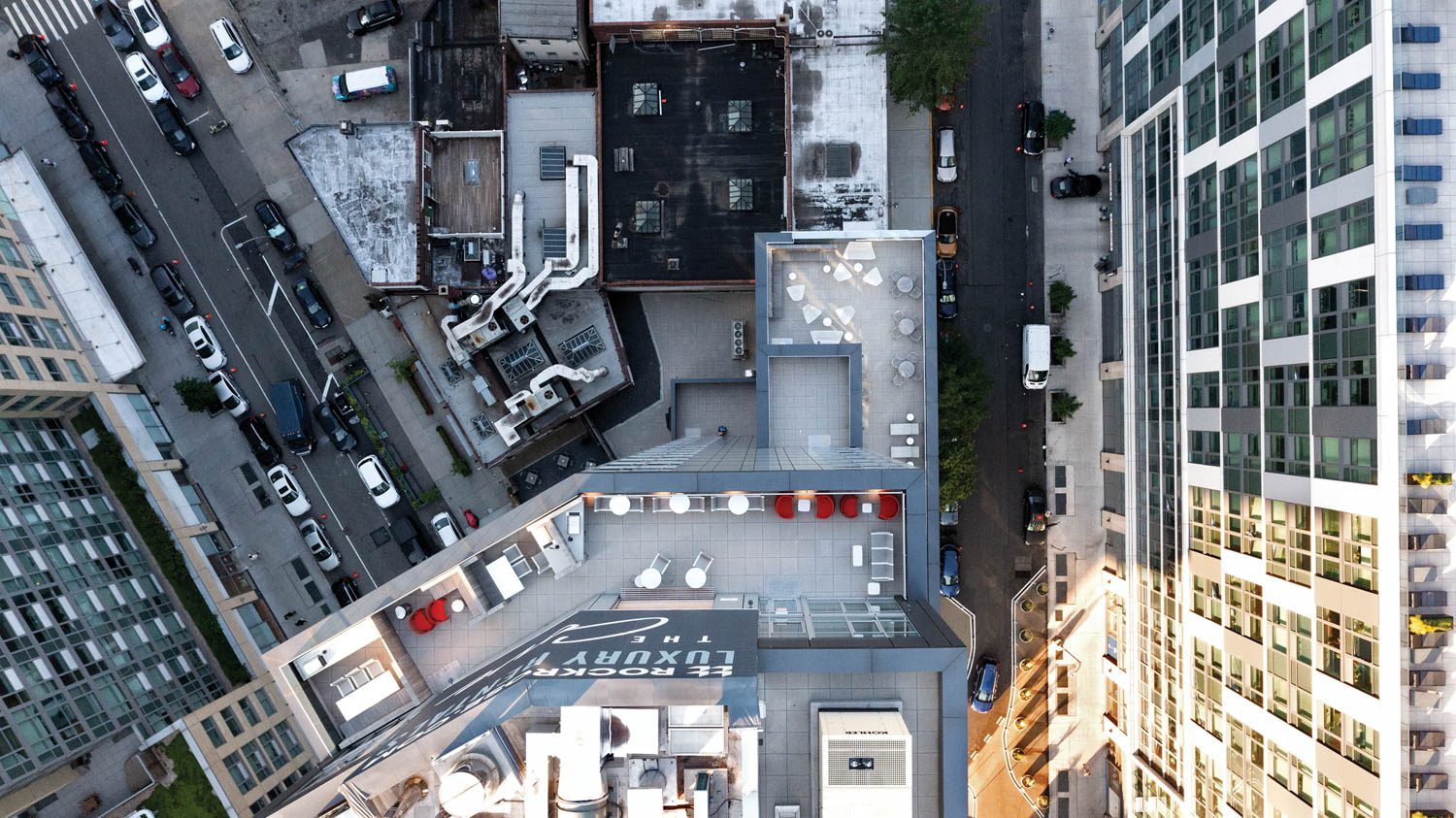 For SLCE Architects's new 18-story, 123-unit rental building, Hayes and James Slade's public and amenities spaces brim with character and mindful detail. Bent stainless-steel pipes define the entry; a membrane ceiling and curved walls fronted with walnut rods give the lobby a soft, sculpted vibe; the library offers a calm zone for study or cowork; metal tubes form dynamic ceiling planes in the fitness center and game room; and more rods and other wooden elements, including benches, bring warmth to the rooftop terrace.
212 West 72nd Street, Upper West Side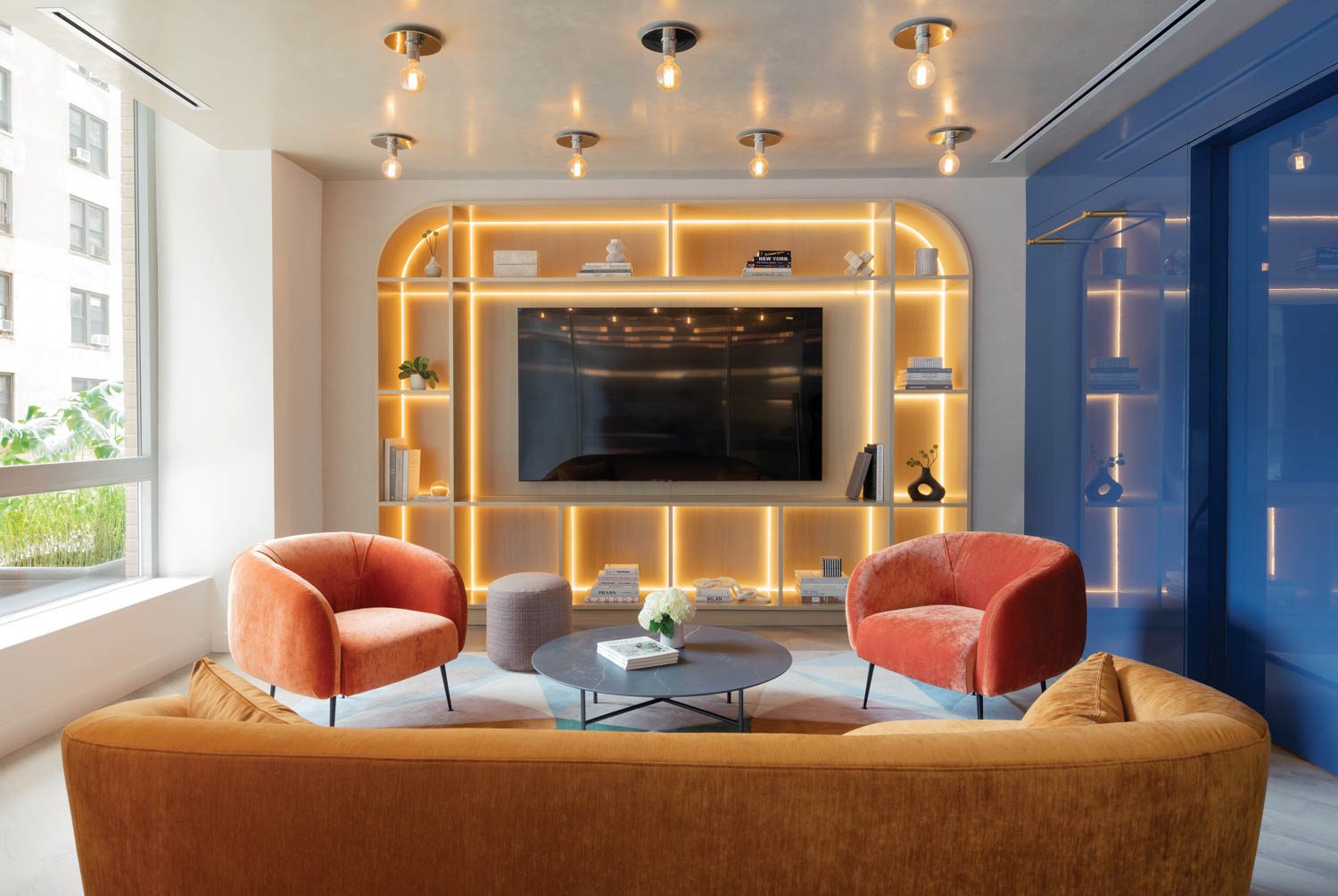 John Cetra and Nancy Ruddy have transformed Handel Architects's 2010 modernist rental building—its rounded corner facade a neighborhood icon—into a state-of-the-art luxury condominium with 126 private residences. Arched forms distinguish interior public spaces, from the double-height, walnut-paneled lobby to the sumptuous resident lounge, adjacent children's playroom with reading nooks, and fully equipped fitness center, while the landscaped roof deck offers peerless uptown vistas.
The Landon, Midtown West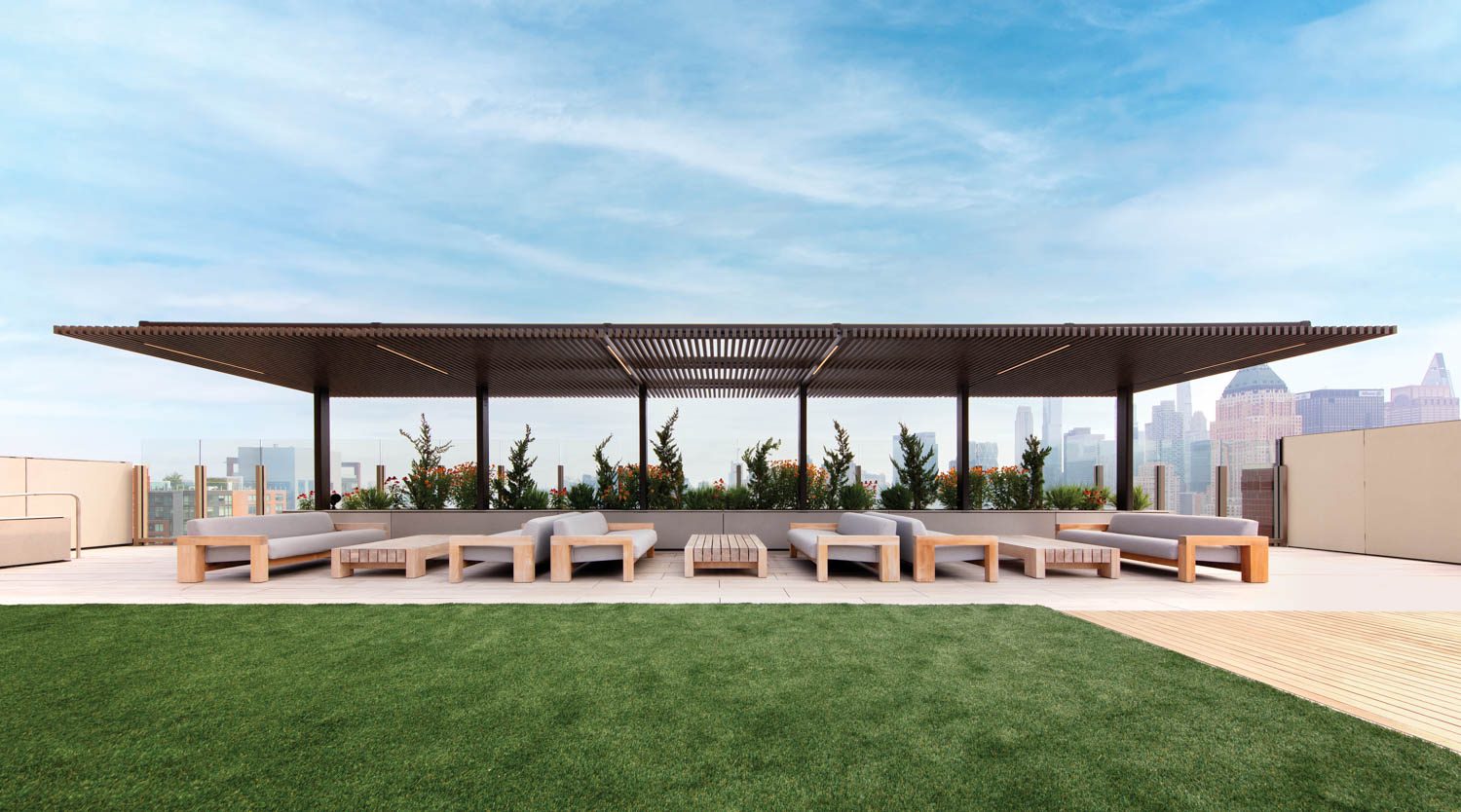 Architect Jean-Gabriel Neukomm drew inspiration from his own photographs of deserts in California and New Mexico when renovating the lobby and amenities areas in this 329-unit building from 1998. "I liked the images' soft, dusky palettes, and how those could straddle color, tone, and texture," he explains. Ergo, the inviting spaces include an expansive, double-height lounge—formerly a basketball court—with an abstract sun-motif mural and an oak-and-plaster stair leading to a newly added rooftop terrace with sweeping views.
547 West 47th Street, The West Residence Club, Hell's Kitchen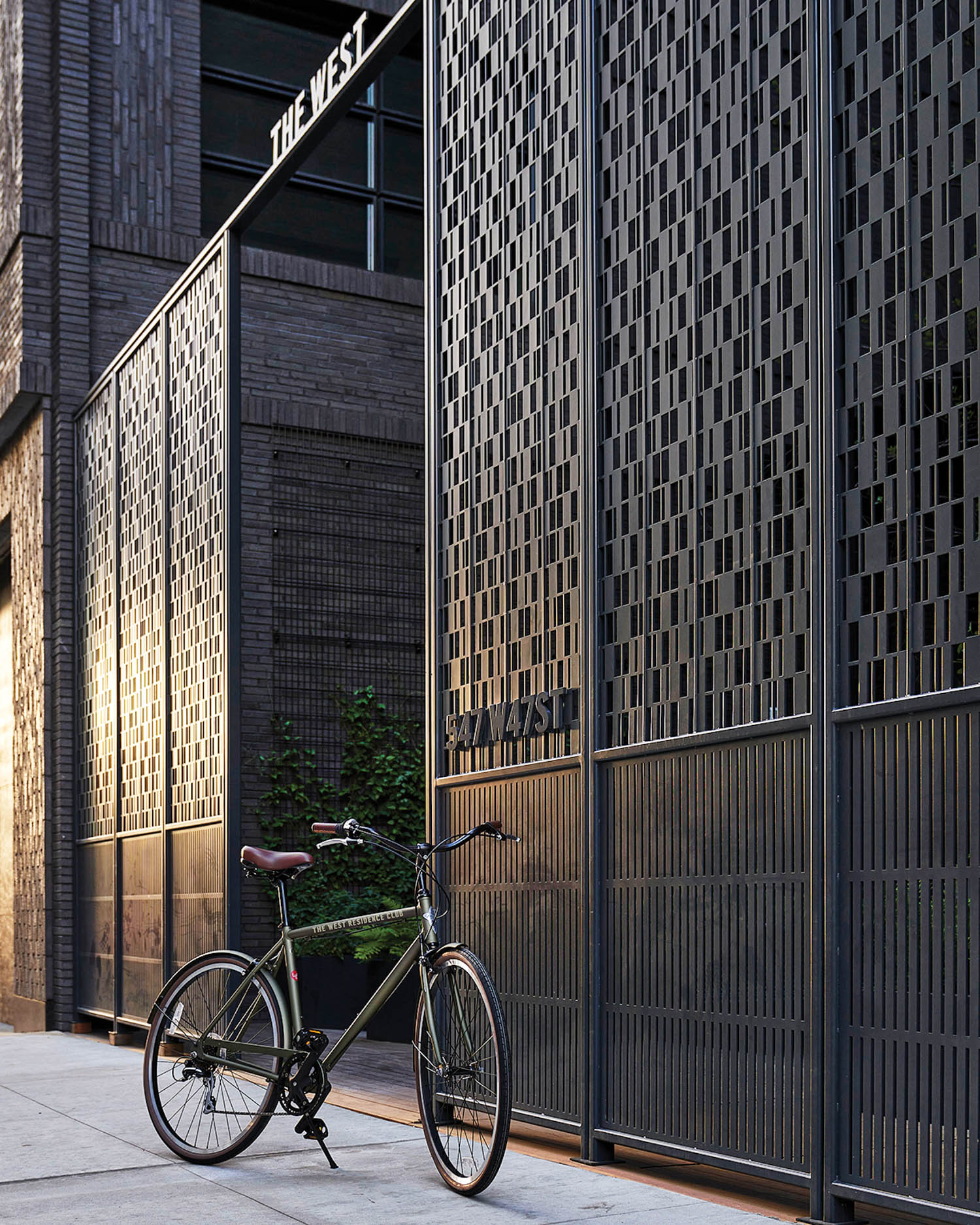 The multidisciplinary Dutch firm's first New York residential project—a 12-story building housing 219 loftlike apartments—incorporates more than 30,000 square feet of curated amenities spaces across several levels. These include a freestanding glass-enclosed library with a fireplace, living room, and coworking table next to the lobby; a double-height fitness center with an outdoor terrace on the third floor; and a rooftop swimming pool and lounge area overlooking the Hudson River and city skyline.