Robert A.M. Stern Returns to His Alma Mater to Transform Iconic Buildings into a New Social Hub
2022 Best of Year Winner for Higher Education
A long journey sometimes brings us back to our beginnings. Robert A.M. Stern, who graduated from the Yale School of Architecture in 1965, has returned to his alma mater many times, both as a dean and for numerous architectural projects as founding principal of RAMSA. Most recently, his firm transformed the university's iconic Commons and adjoining Memorial Hall—components of Carrère & Hastings's 1910 Bicentennial Buildings—into the Schwarzman Center, a 123,000-square-foot social hub for the university's undergraduate, graduate, and professional students. The makeover retains and restores the historic interior architectural features, such as the original brickwork and decoratively painted wood trusses in the Commons dining hall, where eight oversize chandeliers have been refurbished and rehung on motorized winches from the 66-foot-high ceiling. Service areas below the hall were reclaimed to create additional facilities including a casual dining space with colorful banquettes, cork flooring, an undulating walnut ceiling, and a stage for performances. The new underground spaces are accessed by a sweeping stair descending from the plaza in front of the limestone buildings, their facades illuminated with recessed LEDs that emphasize the quality of the beaux-arts architecture. The superb lighting design is by L'Observatoire International, whose state-of-the-art work here and throughout the center's interiors adds immeasurably to the successful integration of the buildings' venerable past with their vibrant present.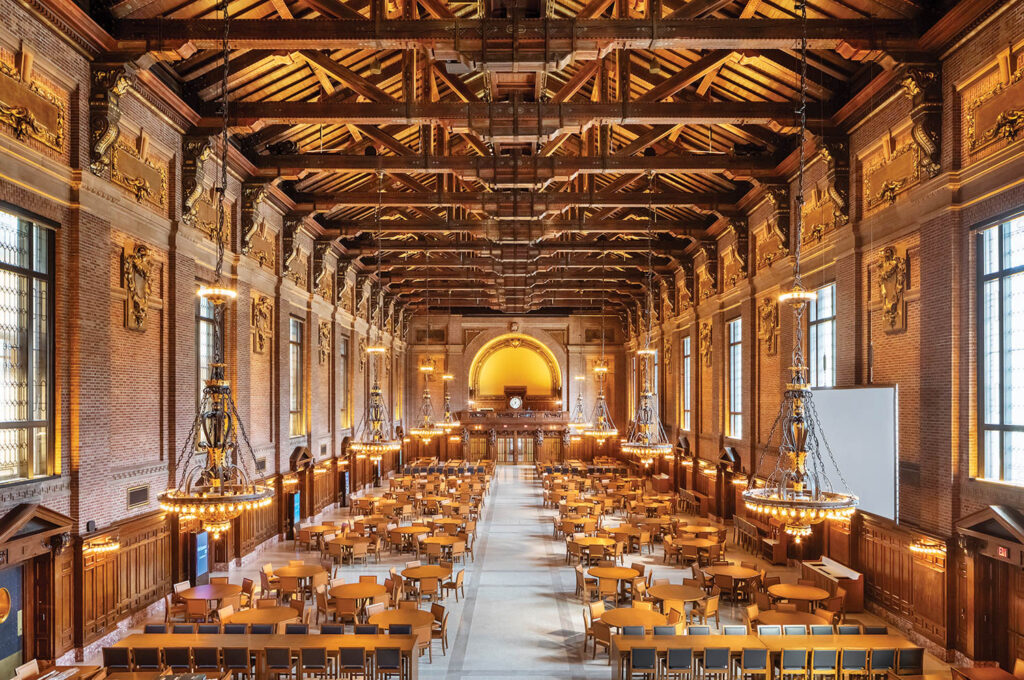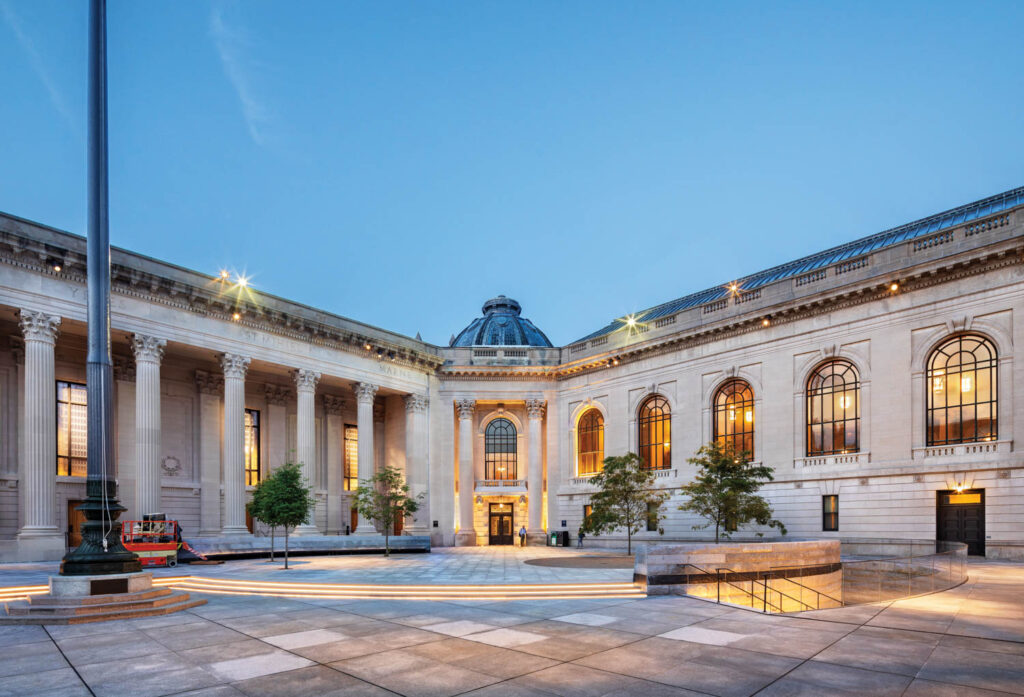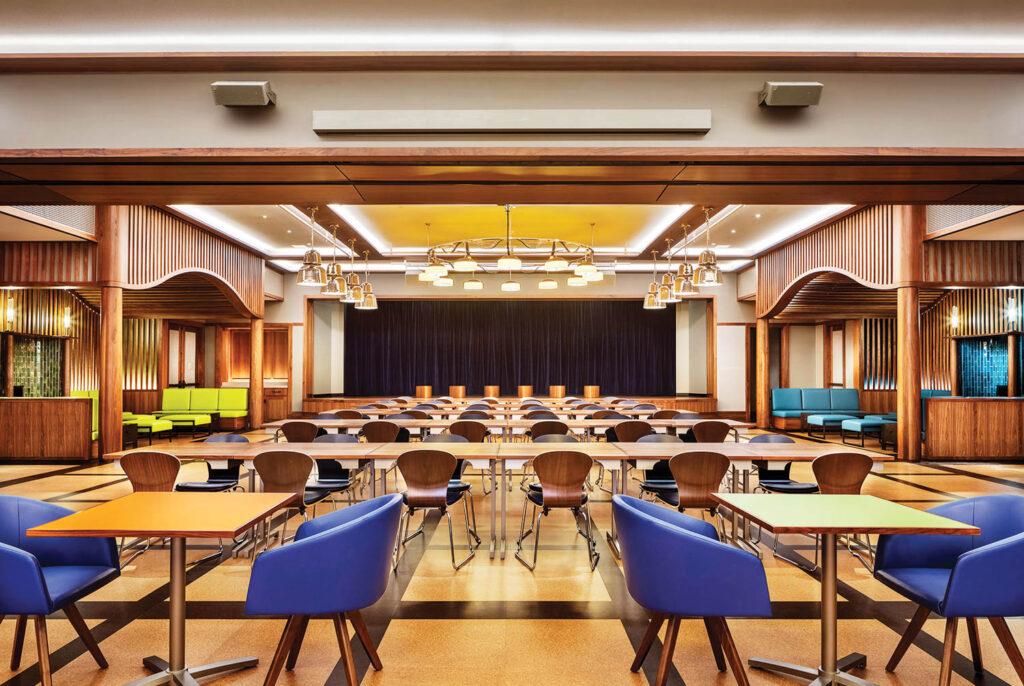 PROJECT TEAM
Robert A.M. Stern Architects
: robert a. m. stern; melissa delvecchio; graham s. wyatt; jennifer l. stone; kurt glauber; ken frank; marianna monfeld; shawn mccormick
---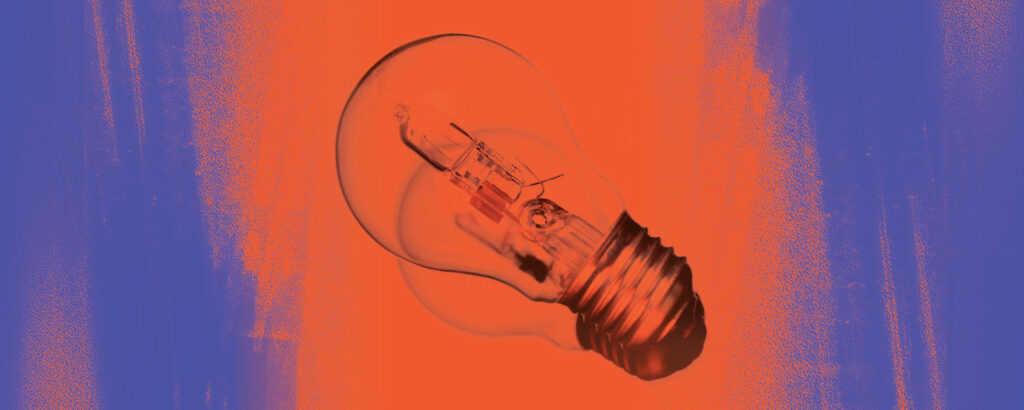 See Interior Design's Best of Year Winners and Honorees
Explore must-see projects and products that took home high honors.
---