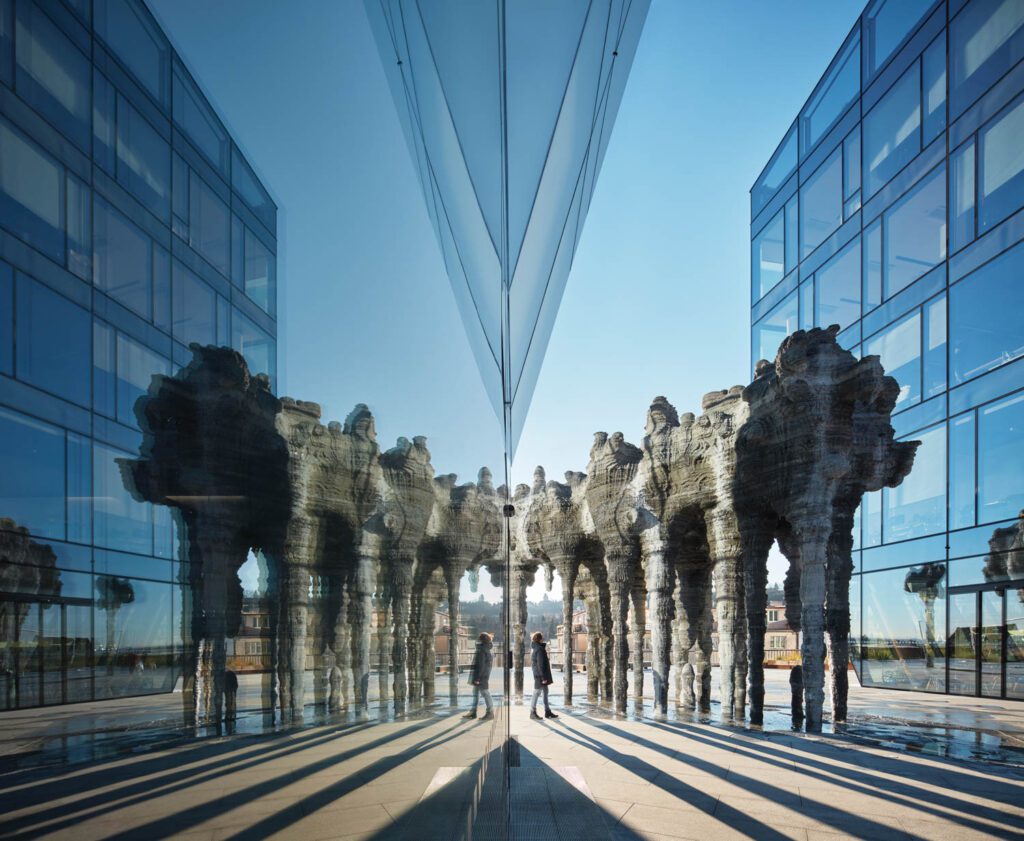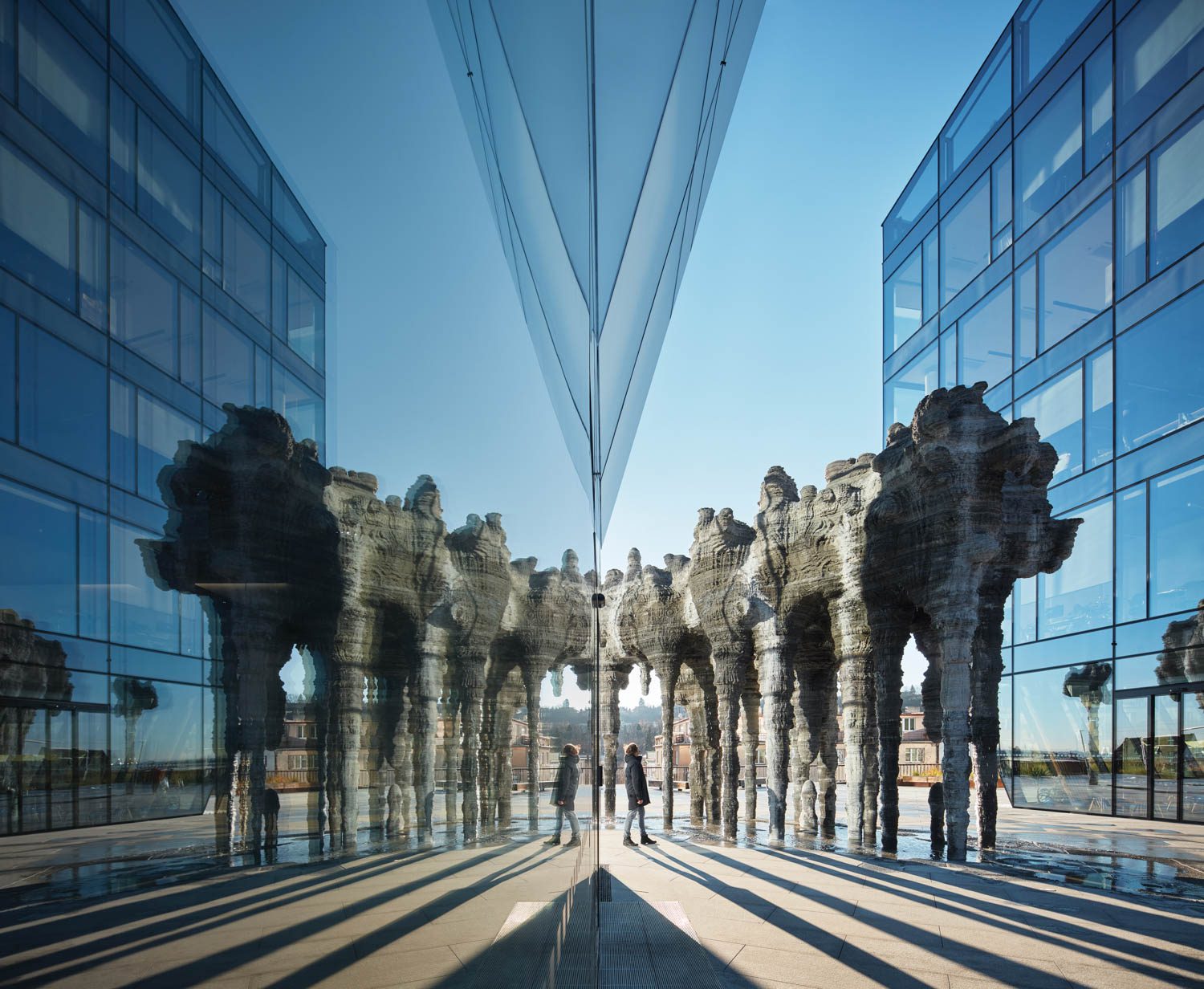 The Bor̆islavka Center by Aulík Fišer Architekti Reflects Prague's History
Evropská, a major thoroughfare linking central Prague to the main airport, has seen a lot of development—corporate headquarters and other imposing buildings—over the last few decades. But in planning to add a new office and retail center to the broad street, KKCG Real Estate Group envisioned a facility that didn't just satisfy commercial interests but also enhanced the livability quotient of the surrounding residential neighborhood, a heterogenous mix of family villas, mid-rise apartment blocks, and even a communist-era housing estate. "Besides the business functions of the complex, our main goal was to supplement public services and amenities in the catchment area," CEO Petr Pujman says.
An international competition led the developer to engage a likeminded local practice, Aulík Fišer Architekti, to design the proposed center. "We considered the greatest strength of the brief was the ambition to reach out and help improve the neighboring areas," acknowledges Jan Aulík, co-principal with Jakub Fišer of the firm. For client and architects, the common goal was to provide the community with a vibrant urban complex offering amenities, cafés, restaurants, and shops in the form of a refined public space—a contemporary reinterpretation of the small squares and intimate plazas that make the Czech capital's famed historic district such a perennial delight.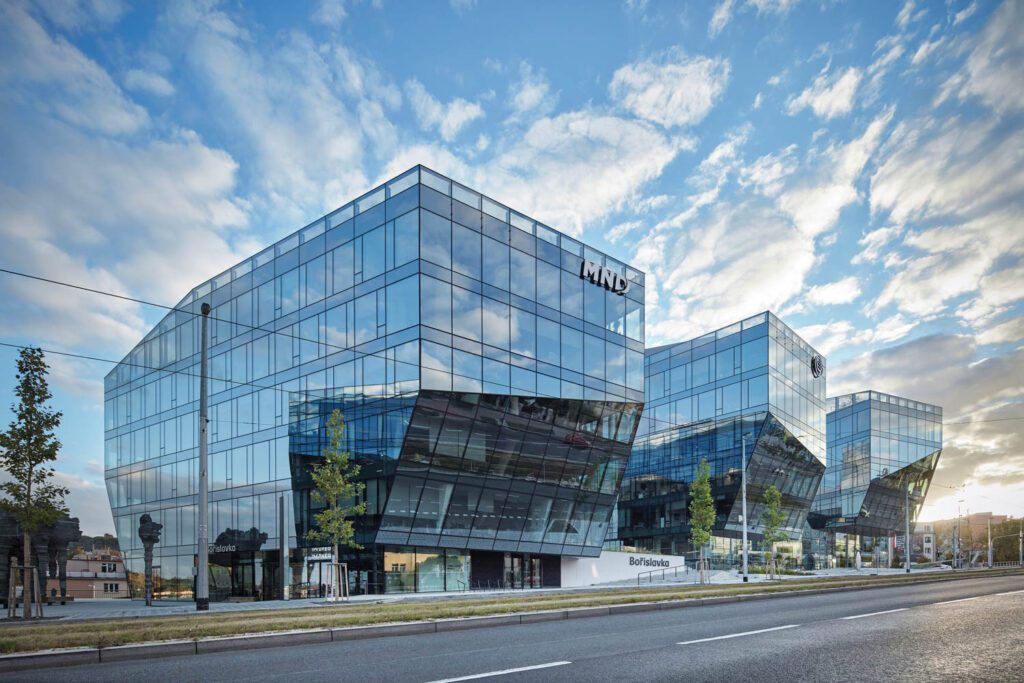 The narrow 4.2-acre site's positive aspects—a prime location directly above the Bor̆islavka metro station, for which the center is named, plus sweeping views of the city, including iconic Prague Castle—were offset by its awkward triangular shape and uneven topography. Aulík Fišer pored over historical street maps, which not only revealed how the quirky lot had evolved but also suggested ways its problems could be resolved. "We used the existing geometry, developed it further, and reopened passage through the site," Fišer explains. "Then we subdivided the site into self-similar fractal segments"—treating it, in other words, as if it were a micro-neighborhood in an old town realized in modern architectural terms, which include meeting today's environmental and sustainability requirements.
The resulting 751,000-square-foot complex comprises four faceted volumes sitting on a stone-clad, two-story plinth. The latter, which contains a partly subterranean shopping mall, addresses the changes in street elevation, integrating the center into the surrounding cityscape while providing a base for the quartet of glass-clad office structures. The irregular crystalline forms, up to seven stories tall, are carefully positioned to create narrow alleys and small open spaces between them, a permeable civic precinct that's reassuringly familiar in scale and function while excitingly
modern in execution and style.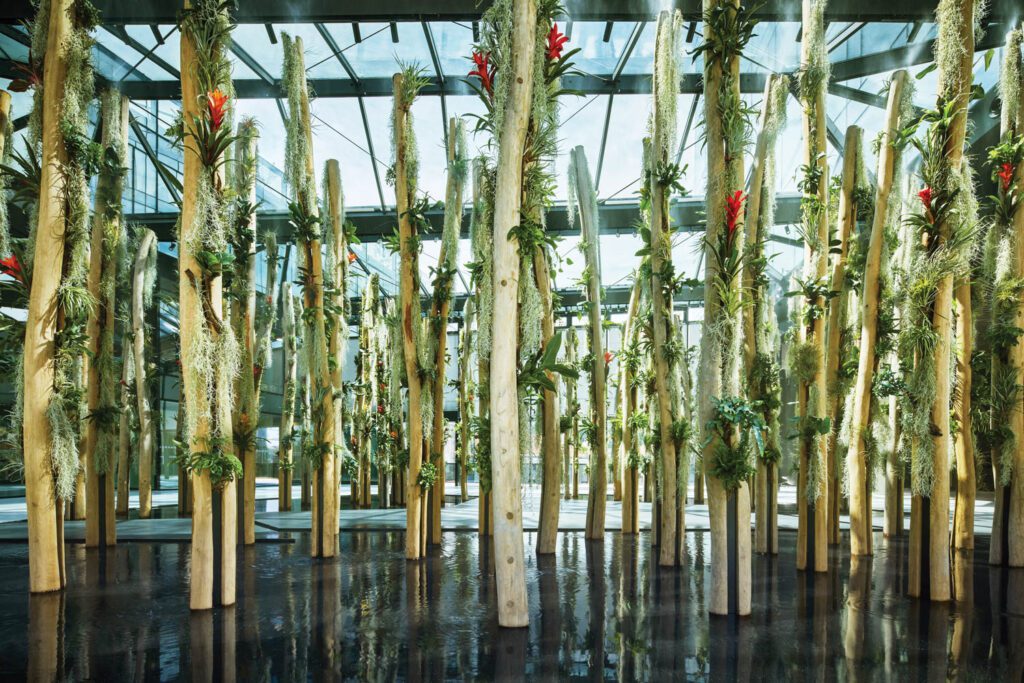 A tiny pre-existing square was transformed into a piazzetta, which provides barrier-free access to the whole complex and the metro station vestibule. Czech-Argentinian artist Federico Díaz created a monumental sculpture for this entry court, a towering assemblage of robotically engineered high-performance concrete that suggests ancient figures formed from sedimentary rock. It's reflected in the multiangle facades' structural glass, which is formulated to transmit ample daylight to the interiors while avoiding undesirable levels of solar glare on the outside.
The individual buildings are set into stepped green gardens, while entrance lobbies and public areas are filled with lush vegetation, including creepers growing up through atria and other soaring spaces. Inspired by tropical rainforests, an experimental form of indoor planting was specifically designed for the project: In the largest lobby, 76 rough-hewn acacia-wood posts the size of small trees rise in a gladelike cluster from a pool of shallow water, their trunks festooned with orchids, moss, and other epiphytic plants—a waft of the jungle that's repeated on a smaller scale elsewhere in the complex. "It is not just vegetation, but an artwork that is alive and changeable," says Zdenĕk Sendler, a landscape architect who collaborated on the project.
The abundant greeney is complemented by an extensive program of commissioned artworks and large-scale installations. Chief among the latter is The Iceberg, a diaphanous, light-filled arrangement of 120 fused-glass plates that emerges from the main reception area's slatted wood ceiling like the softly glowing peaks of an inverted mountain range. Designed by Maxim Velc̆ovský, it's the biggest piece the innovative Czech glass studio Lasvit has yet produced.
The Bor̆islavka Center is not all gardens and art, however. The four crystals house handsome office space, much of it occupied by KKCG Group and its associated divisions. (In a twist, the company sold the complex earlier this year and has become a tenant in its own development.) Aulík Fišer balances the interiors' elegantly uniform fittings and furnishings—name-brand products characteristic of the modern corporate workplace worldwide—with custom elements and crafted pieces that bring a sense of individuality and surprise with them. And there is often a natural rawness to the materials, finishes, colors, and textures the team has chosen to use throughout.
The biophilia extends beyond aesthetics: Thanks to extensive green roofs, sophisticated rainwater management systems, elevator-energy recovery equipment, heat exchangers, and a slew of other environmentally friendly features, the whole complex has gained LEED Gold certification—affirmation that this crystal palace glitters in more ways than one.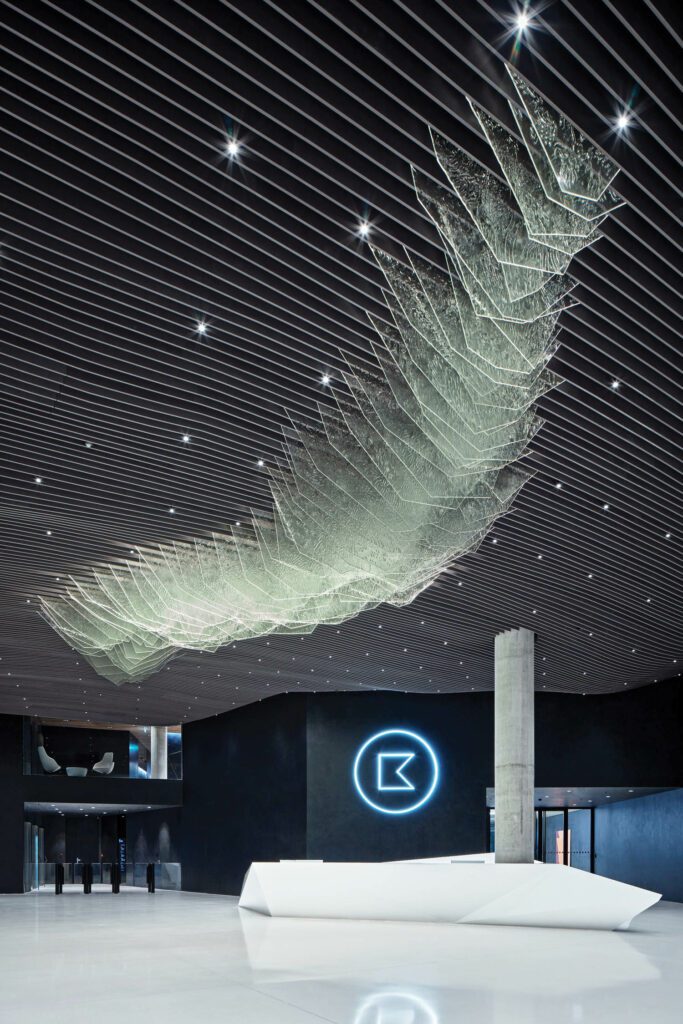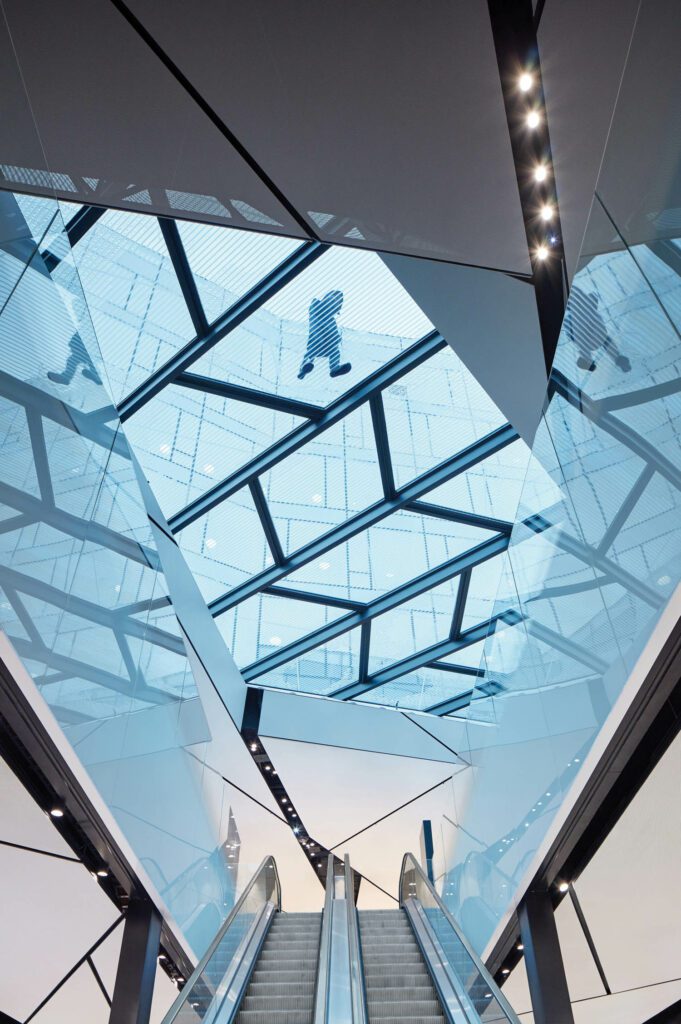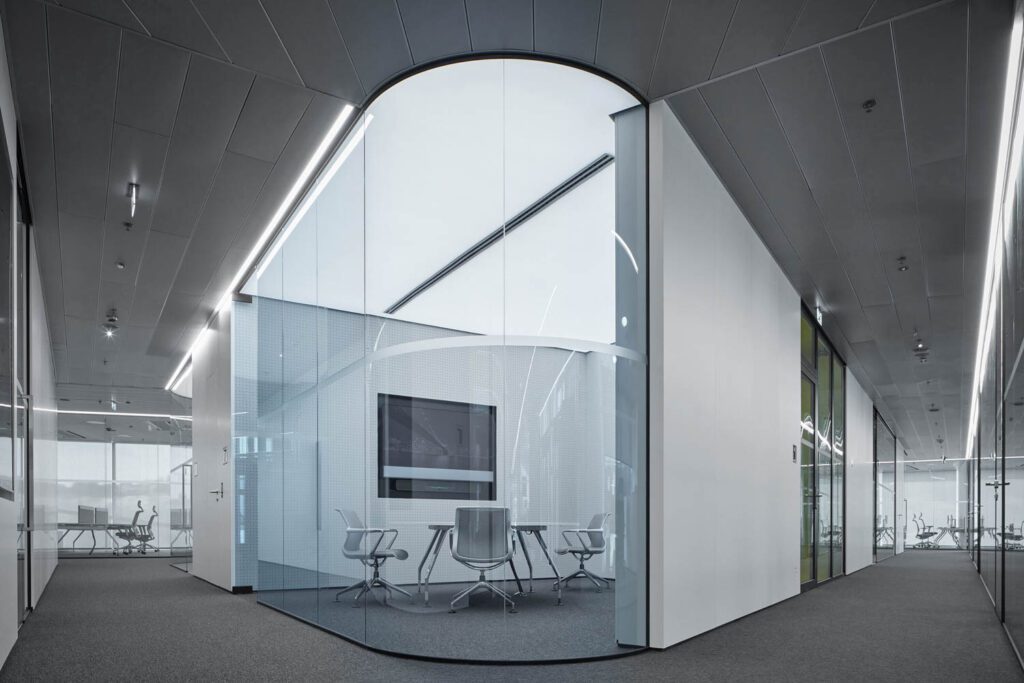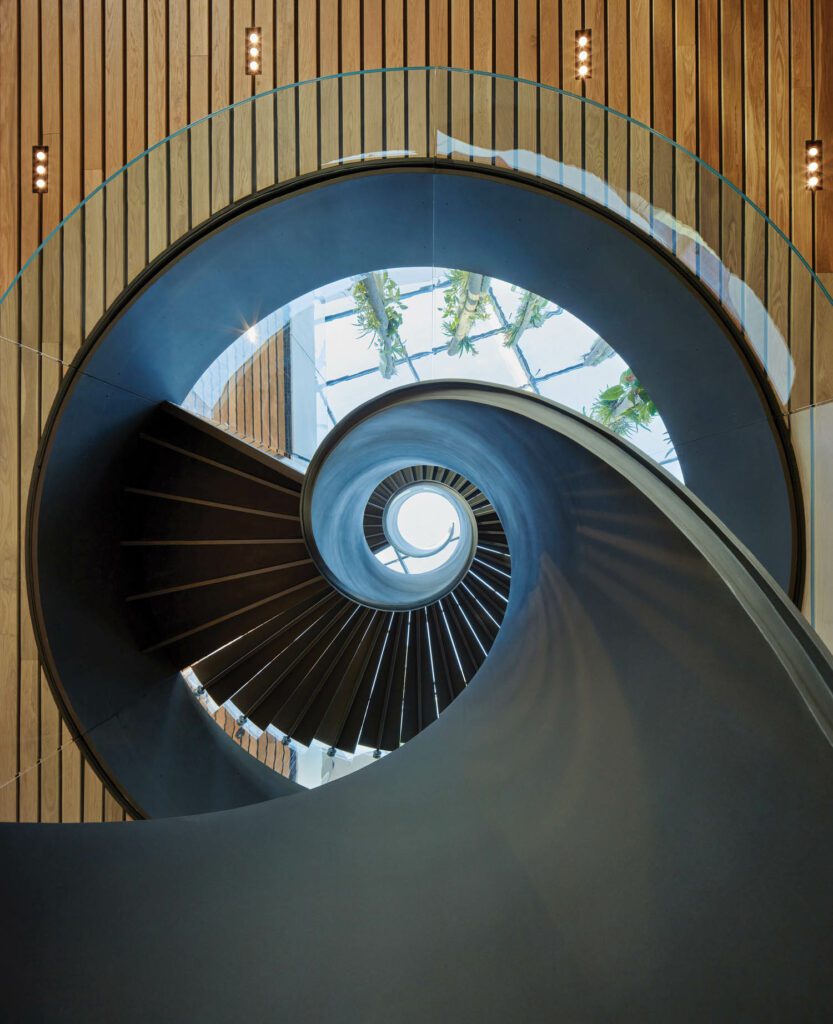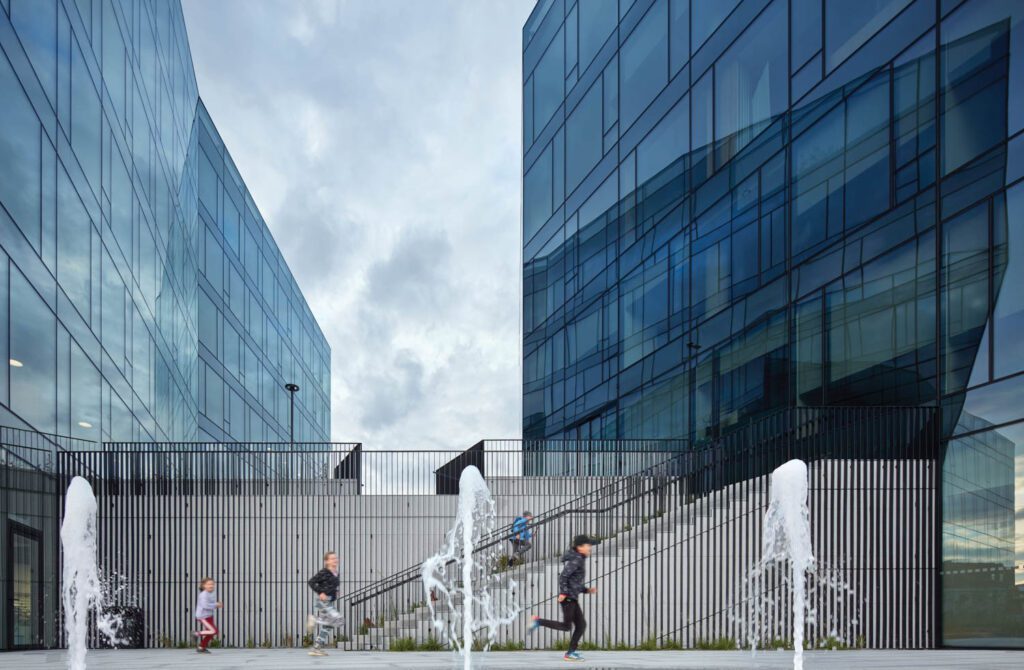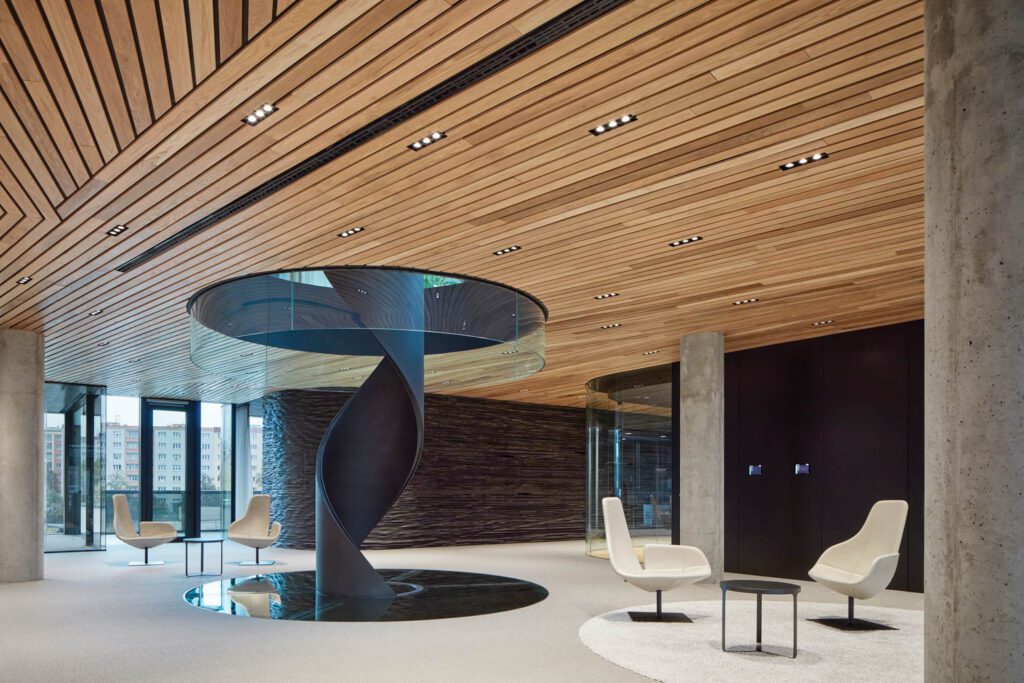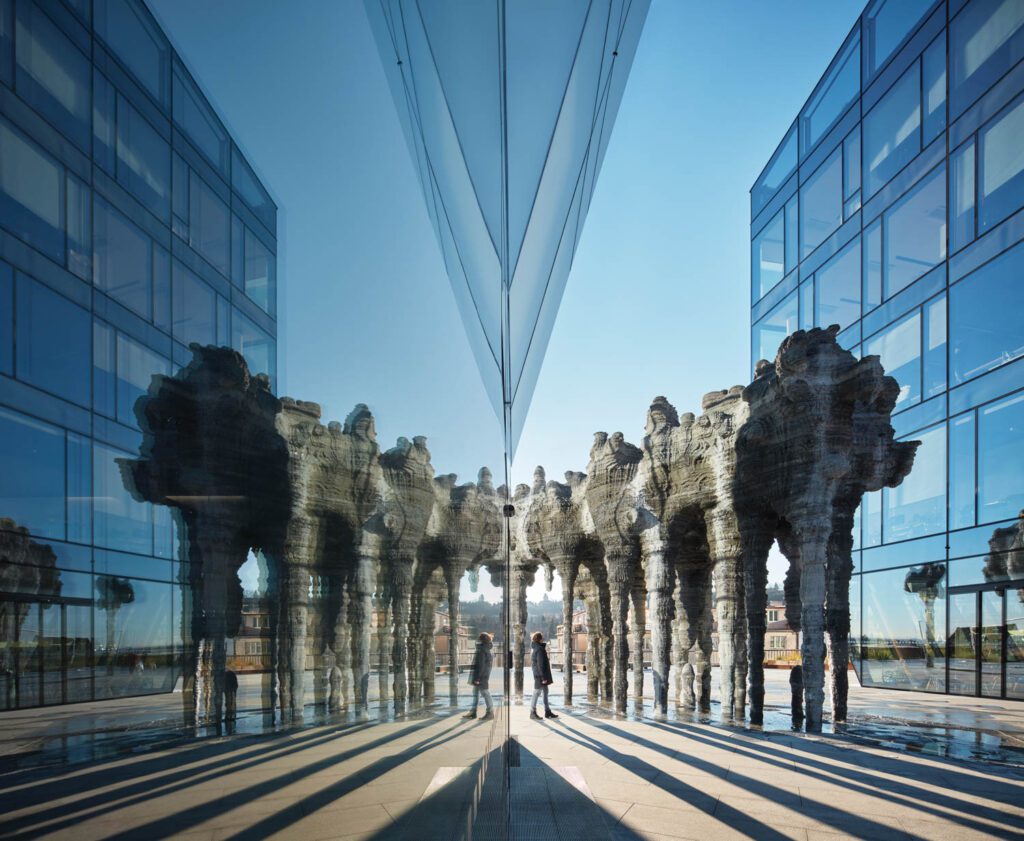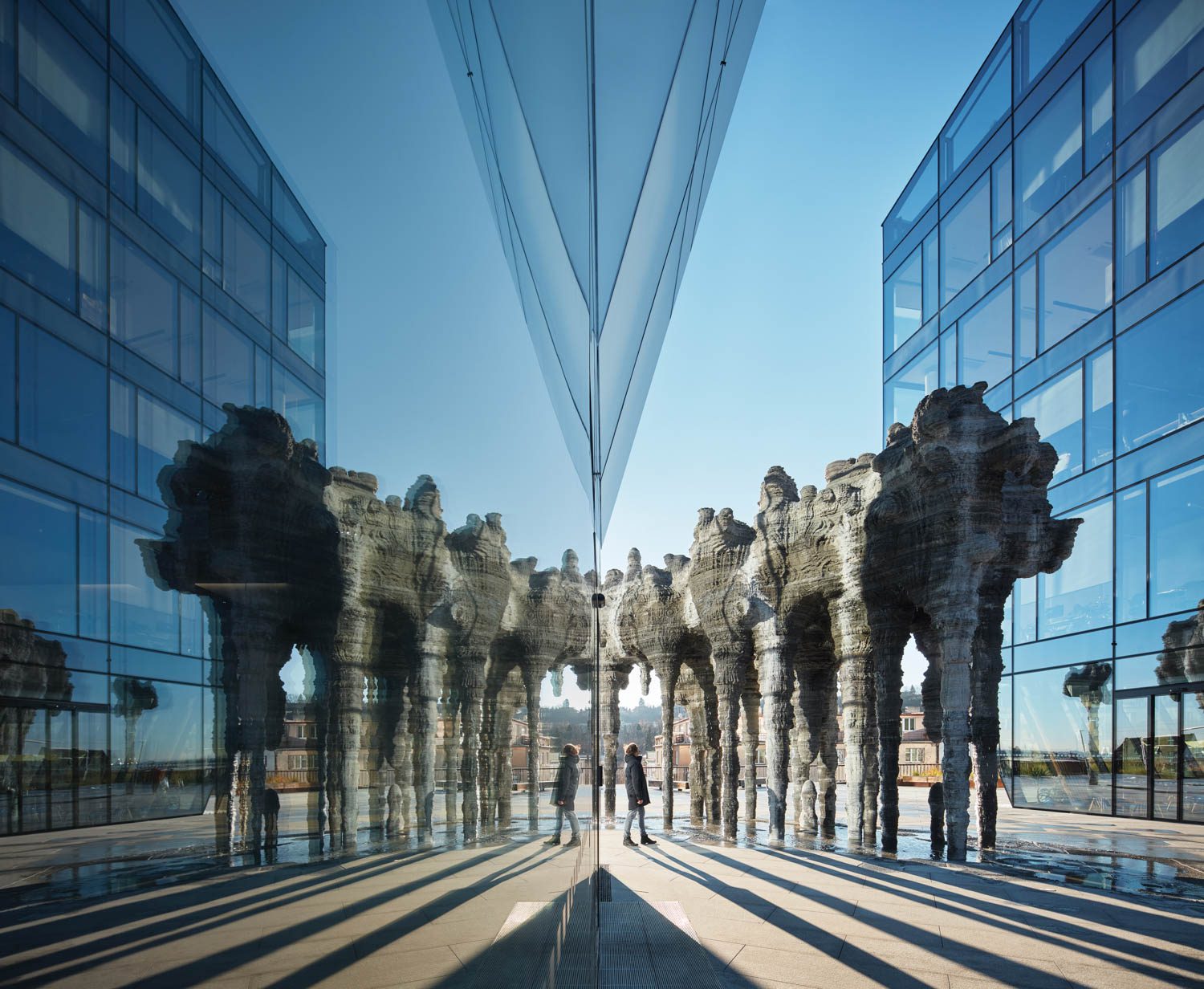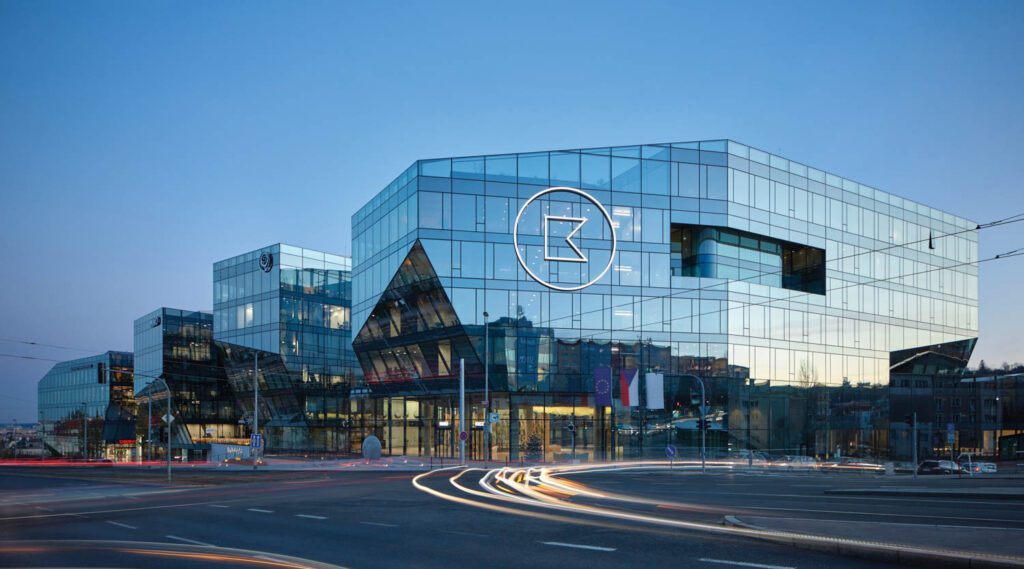 PROJECT TEAM
PRODUCT SOURCES
FROM FRONT
THROUGHOUT