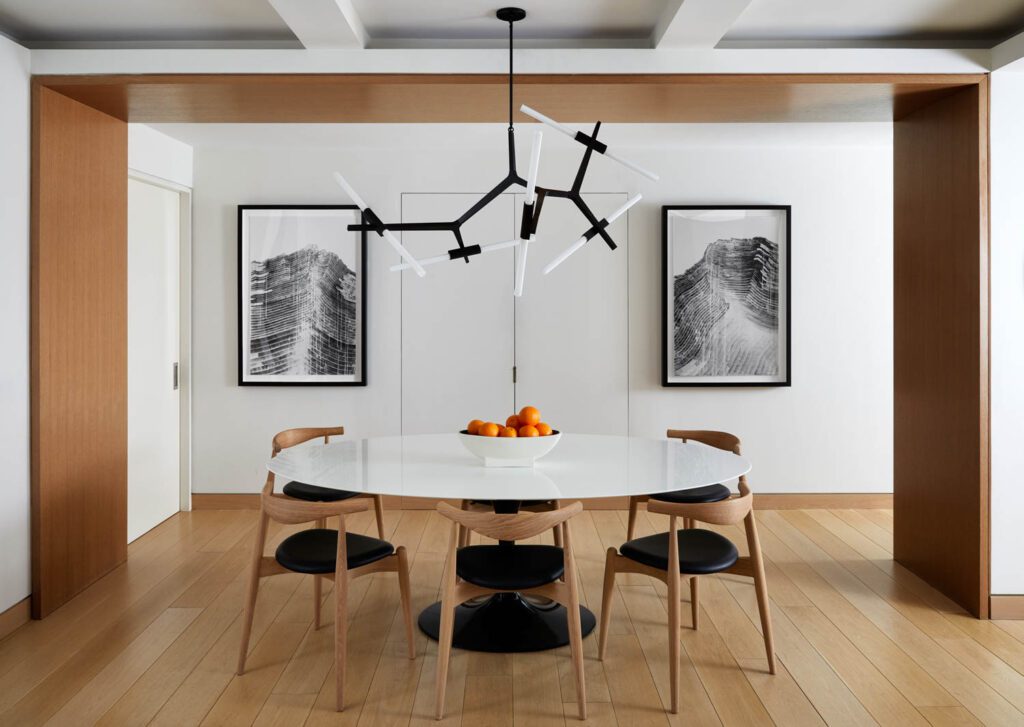 This Upper West Side Apartment Reflects a Perfect Visual Balance
On the Upper West Side of Manhattan, this 2,400-square-foot apartment, with architecture recently modernized by StudioLAB Design, occupies a building built in 1925. For the interiors, the New York City couple who reside here with their two-year-old and dog trusted the team of Justin Charette Design for the third time. "We had to approach this home in a more kid-friendly way given the homeowners had a newborn when we started the project," remembers Charette. 
The creative vision for the home centers around durability, functionality, style and budget. "The clients chose to spend in certain areas, such as some of the lighting and art, but wanted the high-touch items to be more reasonably priced," says Charette. The entire perimeter of the apartment comprises built-in cabinetry, which not only conceals HVAC units but also provides abundant storage. As the owners needed multipurpose spaces, the living room hosts a sleeper sofa and the playroom features a queen sofa bed.
While the palette is mostly neutral, the homeowners wanted to be able to easily introduce color over time to mix things up. Some patterns and carefully selected hues were introduced throughout. "The interior reflects the clients' taste, especially the wife/mother," says Charette. "She has a mostly black wardrobe and likes to inject color in small doses."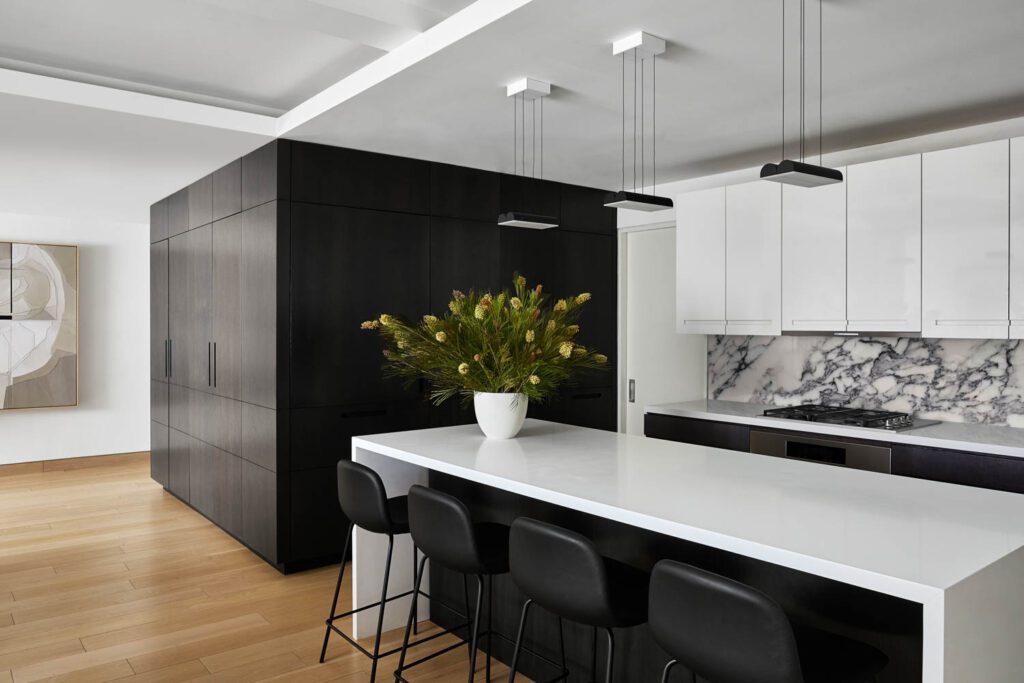 The overall atmosphere gives a feeling of calm but some unexpected elements, such as the star wallpaper on the kid's room ceiling, offer moments of playfulness. To respect the couple's brief, which called for a low-maintenance home with no sharp edges for their two-year-old son, the interior designer used leather furniture, high-performance fabrics, stain-proof surfaces, and performance material rugs. "It is a family friendly home that's high on style and low on maintenance," Charette concludes.