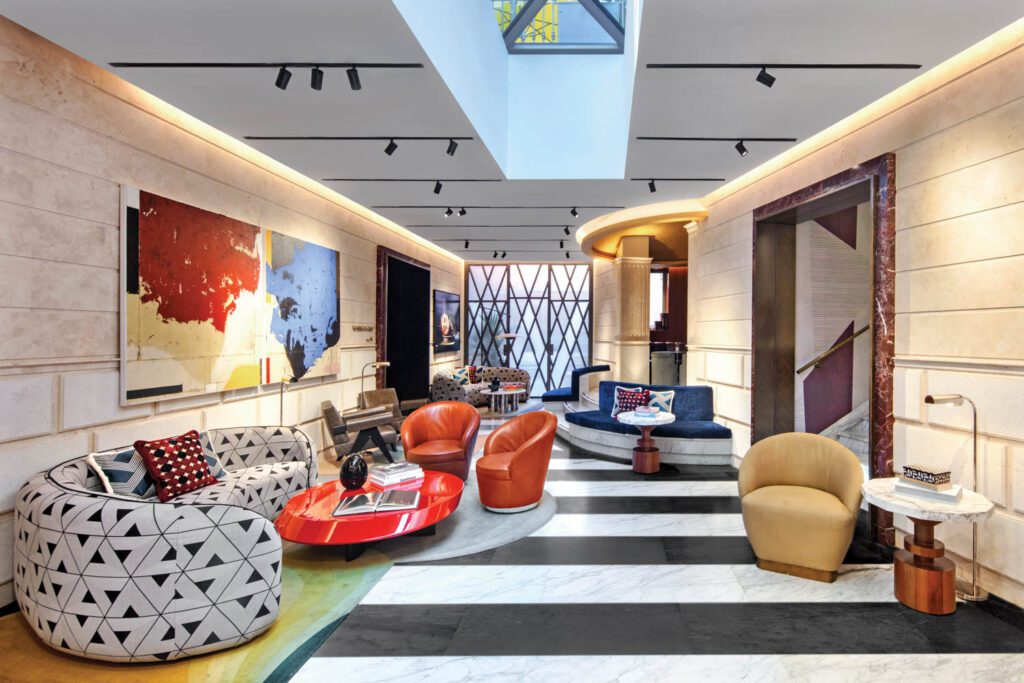 Meyer Davis Envisions a Hotel That Offers a Cinematic Nod to Rome
2022 Best of Year Winner for International Hotel Restoration
The W Rome is like nothing we've ever seen. Nor is the hotel like anything in the vast and far-reaching hospitality portfolio of Meyer Davis co-principals Will Meyer and Gray Davis, soon-to-be inductees into Interior Design's Hall of Fame. "We're known as masters of editing," Meyer begins. "But this project turns the speakers up to 11." He, Davis, and Zoe Pinfold, senior associate and co-director of the firm's Los Angeles studio, nixed any trace of minimalism in favor of exuberance and flat-out cinematic glamour.
"By peeling back layers we discovered the reason Rome is so special, it's where civilizations and cultures were layered on top of each other," Meyer continues. "That amazing collage drove our narrative." Jumping in, Davis adds, "We used the phrase: We got lost in the city." Yet when guests stroll the Ludovisi district and branch off from Via Veneto, its main corridor, to find their way to Via Liguria high above the Spanish Steps, they are indeed promised la dolce vita upon passing through the W's portals. While the hotel boasts three points of entry, the main one's glazed cube is not only the showpiece but also Meyer Davis's ingenious introduction to a tricky site, composed of two buildings dating to 1889. The property was first a hotel, with shops on the ground floor and a restaurant added in 1914. During the '40's, the story takes an unsavory turn, the buildings reportedly commandeered by Nazi troops. From the '60's to 2002 they were offices, and then empty when purchased by Omnam Group and King Street Capital Management.
---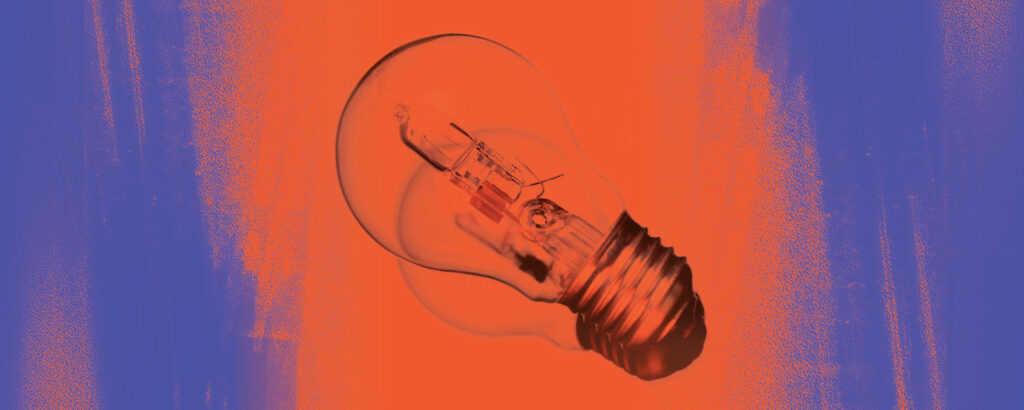 See Interior Design's Best of Year Winners and Honorees
Explore must-see projects and products that took home high honors.
---
Transforming a historic property into the W Rome hotel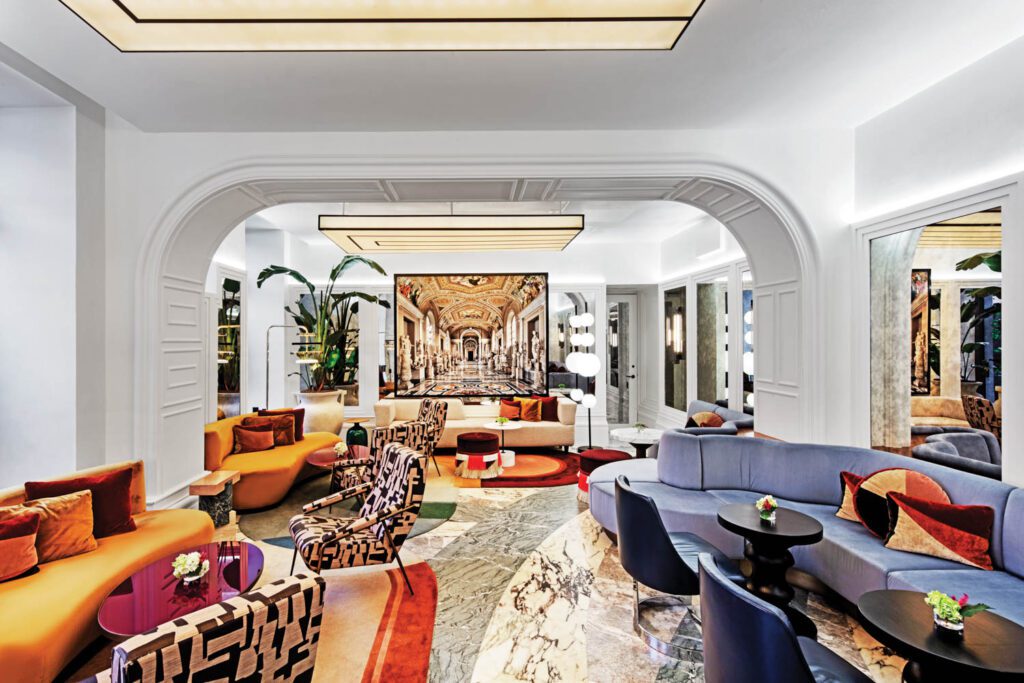 The cube or "gasket," as the team calls it, solves the immediate problem of tying together the buildings, one six stories high and the other four, for a total of 150,000 square feet. Then, organization assures a unified experience. Guest quarters, 162 keys including 13 suites, populate both—as do amenities. Establishing see-and-be-seen scenes, they include a knockout reception and lobby, a jazzy bar-lounge, Giano restaurant, Zucchero café, and a pool and bar on the rooftop. A fitness center and meeting rooms figure into the mix, as does a clandestine sculpture garden located at the rear of the property. "There are no dead ends," Davis notes. "Visitors can wander all over and never get stuck."
Meyer Davis created the entry experience as a procession of see-through spaces, starting with reception. It's a fantastical Roman garden, simultaneously classical and irreverent, composed of a verdant mural by Constanza Alvarez de Castro surrounding a trio of shiny stainless-steel check-in kiosks. Next comes the lobby, its carved stone walls surrounding a sweep of black-and-white marble flooring, the stonework nodding to that of nearby churches. The standout here, however, is what really ties site to city: an oval enclave, a lounge within a lounge, with luxe rosewood paneling and a gilt ceiling, that's an undisputed homage to the Pantheon. It all anchors a lively mishmash of furnishings, most of which are custom, as are many elements throughout. "We designed more than 200 pieces made by Italian companies," Pinfold says.
Meyer Davis elevates hotel dining through design
Lively is an understatement for the hotel bar-lounge, a generous space Meyer Davis utterly transformed from bland to bellissimo with arches, moldings, and three heavily veined types of Italian marble for the floor, creating a setting evocative of ancient Rome. Large rectangular light fixtures with a Colosseum-like vibe cast an attractive glow on guests enjoying apertivo on ample curvaceous seating, upholstered in sunset orange, periwinkle blue, or an op art–esque peach/brown. It's all amplified by surrounding mirrors, including Florence photographer Massimo Listri's image of a classical statue-filled gallery mounted on mirror, a kind of Italian trompe l'oeil.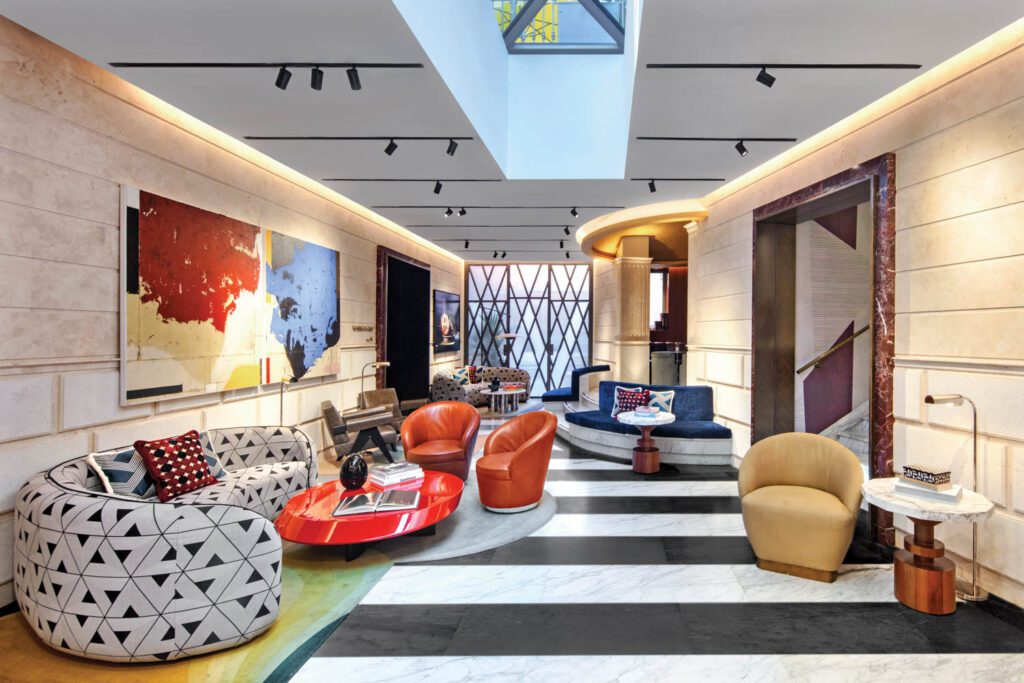 Come 8:00 p.m., all thoughts in Rome turn to dinner. At W, that's at Giano, helmed by acclaimed chef Ciccio Sultano, who helped create yet another series of rooms. In addition to private dining, three rooms are arrayed in an enfilade with dining spaces on each side of a main axis. It's a dense environment, buzzy with disco music reverberating off stone and brass surfaces as the evening progresses. Meanwhile, copious walnut millwork has niches inset with layers of backlit acrylic and glass behind blackened steel for a prismatic effect. Arguably most striking is the supreme approach to color. Chairs and banquettes are upholstered in deep green, cobalt, and terra-cotta mohair, settees in calming blush. "'Collage it up' was our approach," Davis notes.
Guest rooms reference Italy's legends
Collage reaches its pinnacle in the guest quarters, which range from 215 square feet to 850 in the presidential suite. Each room feels unique. "We tried to do something that hasn't been seen before," Pinfold explains, "starting with the background color, a light gray leaning to blue." References to Italy's legends abound. Channeled leather headboards, for example, "are inspired by Carlo Scarpa," she adds. Tables reference Memphis. Achille and Pier Giacomo Castiglioni's iconic Arco lamp illuminates the presidential suite. Seating on the terraces is covered in a pattern derived from an archival Hermès textile. The design was hand-painted, then printed on outdoor fabric—by a decades-old Roman fabricator, of course.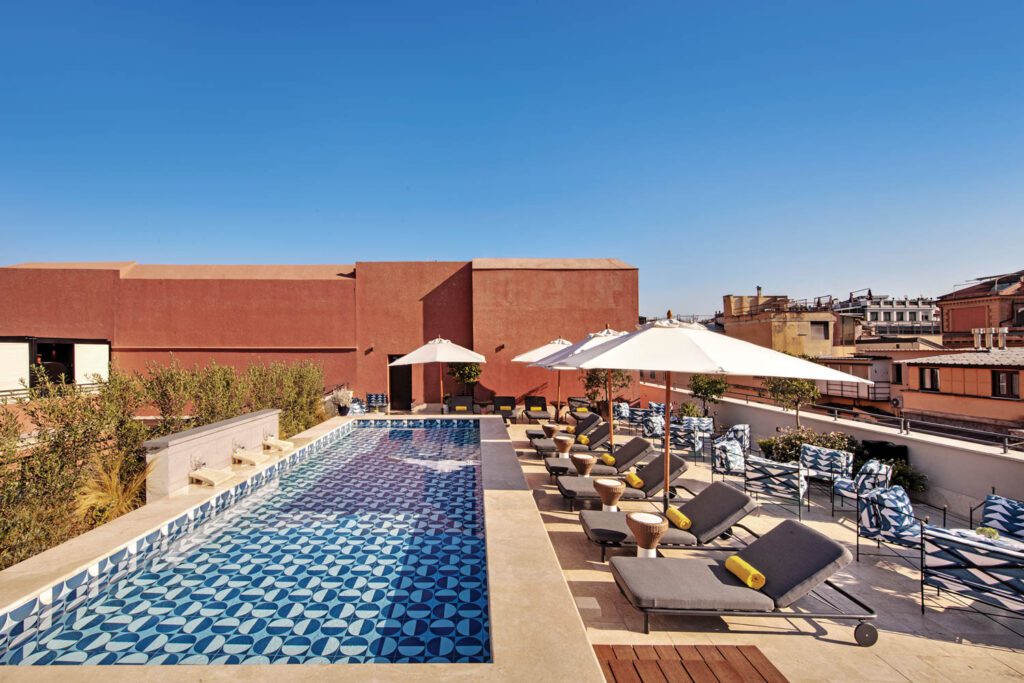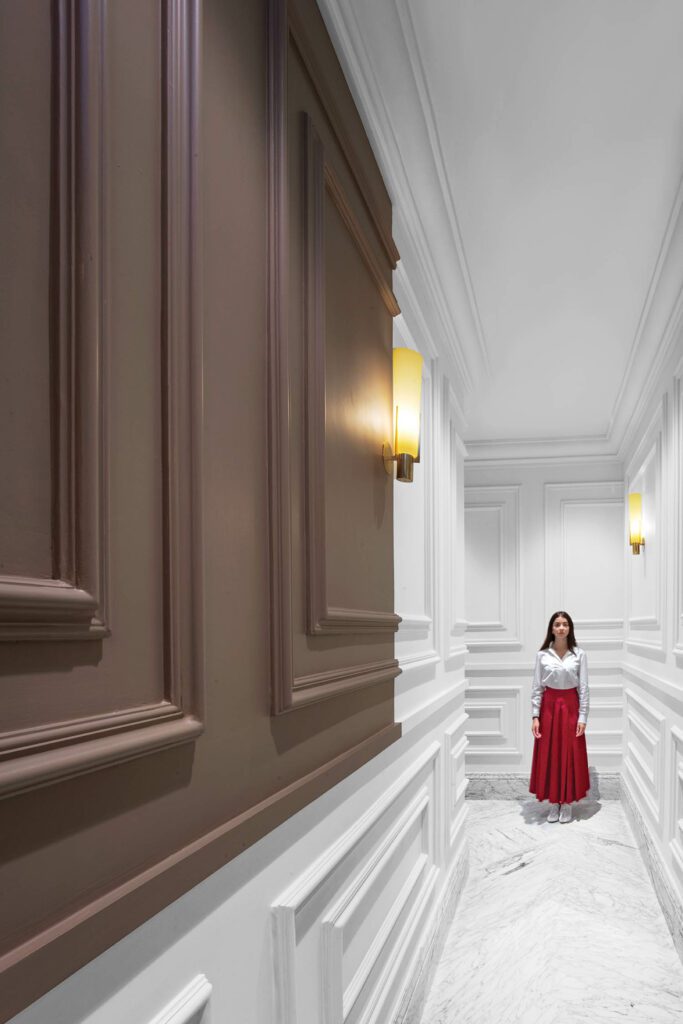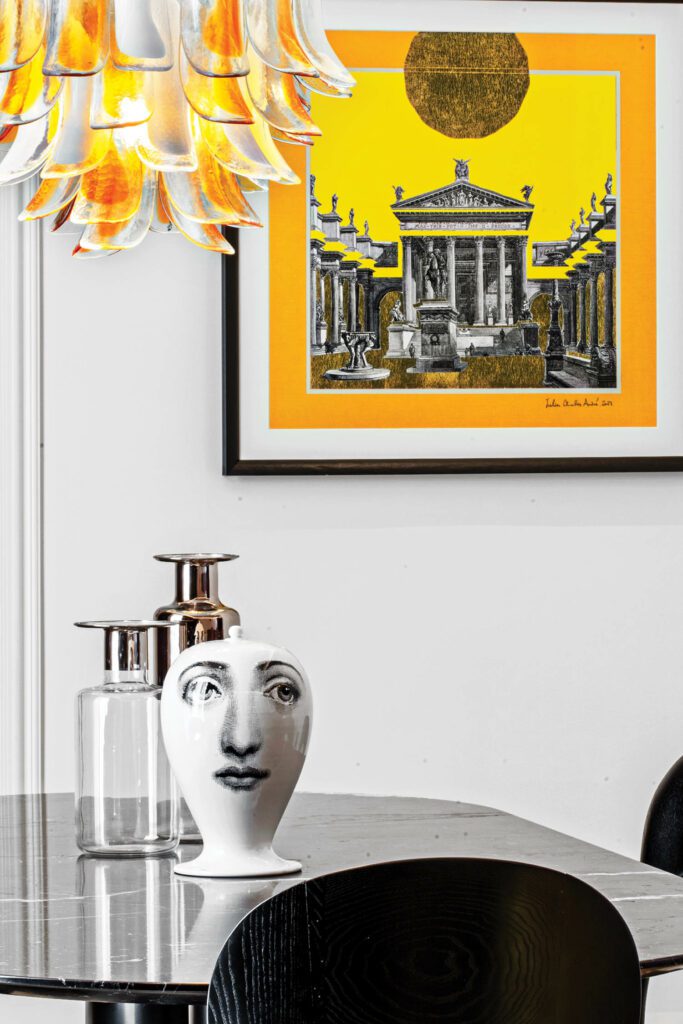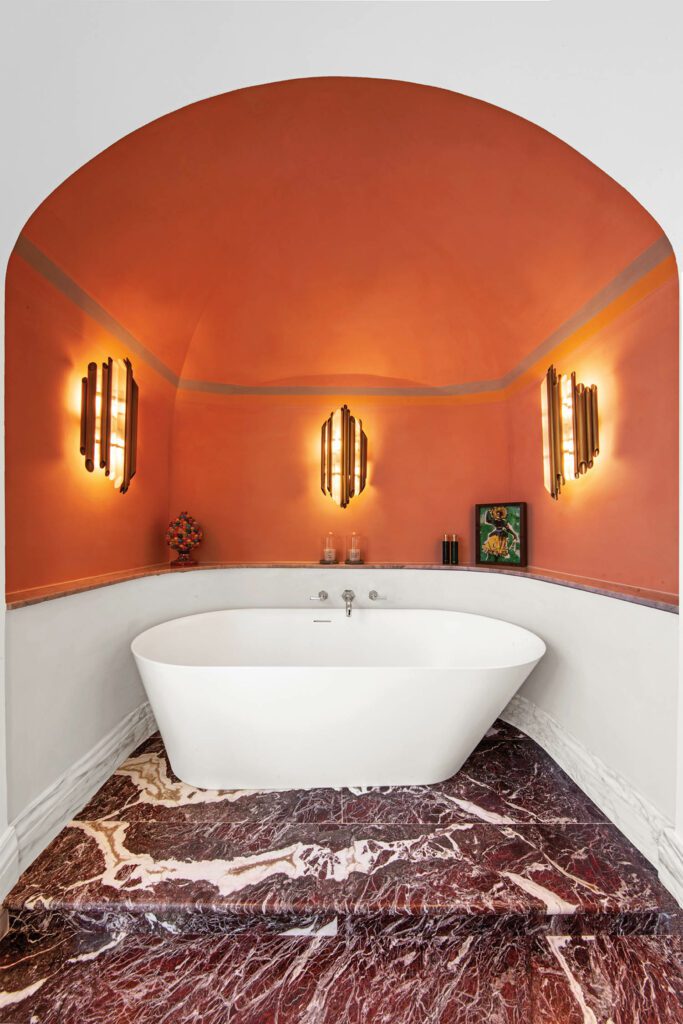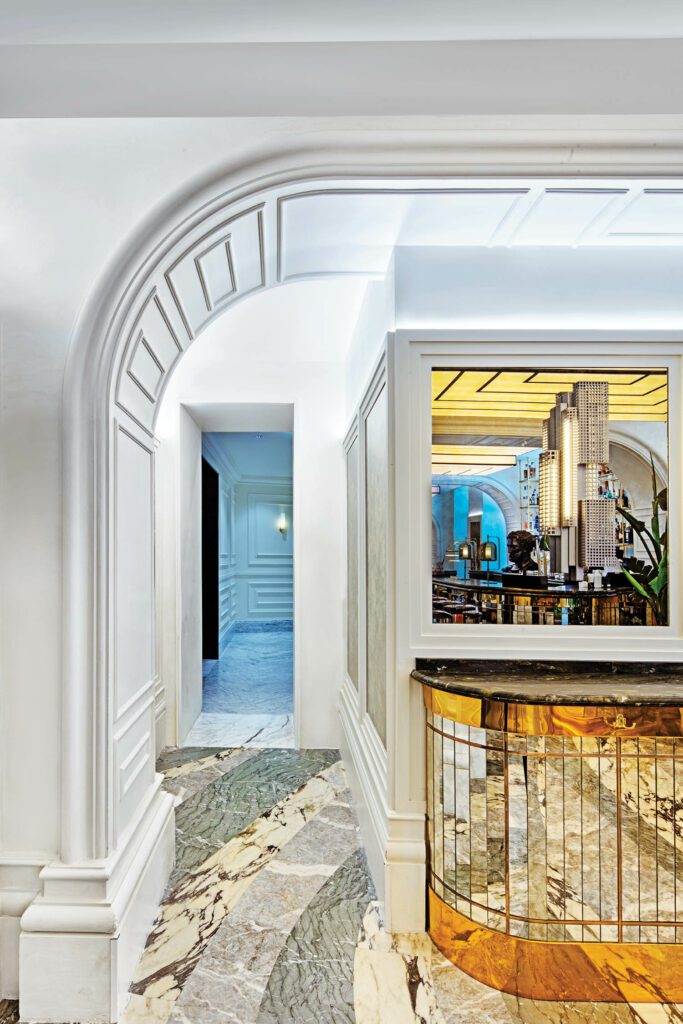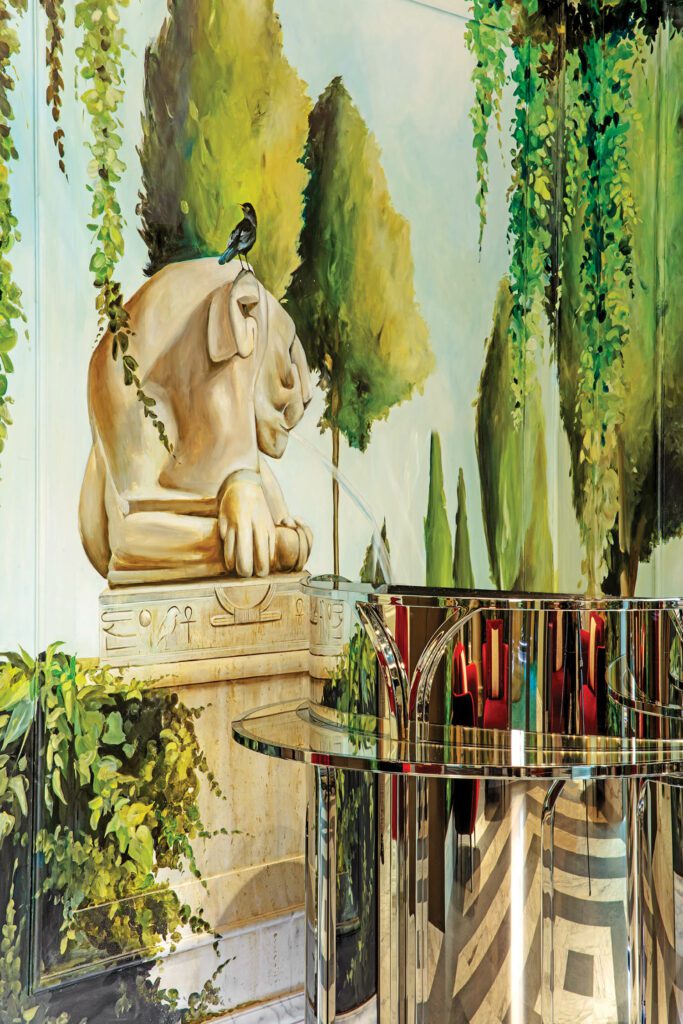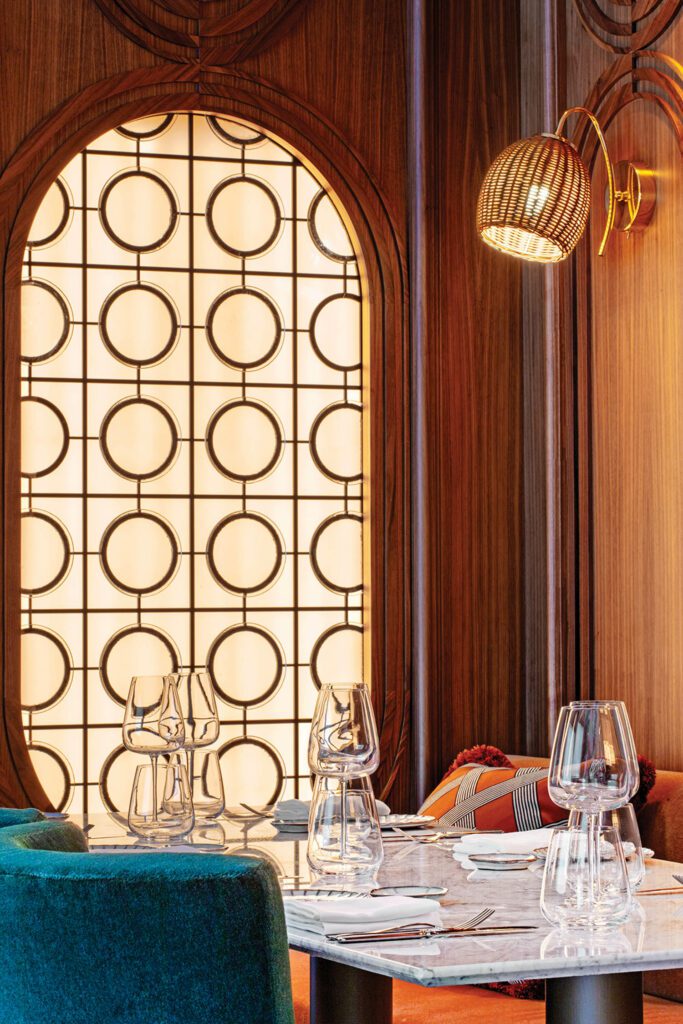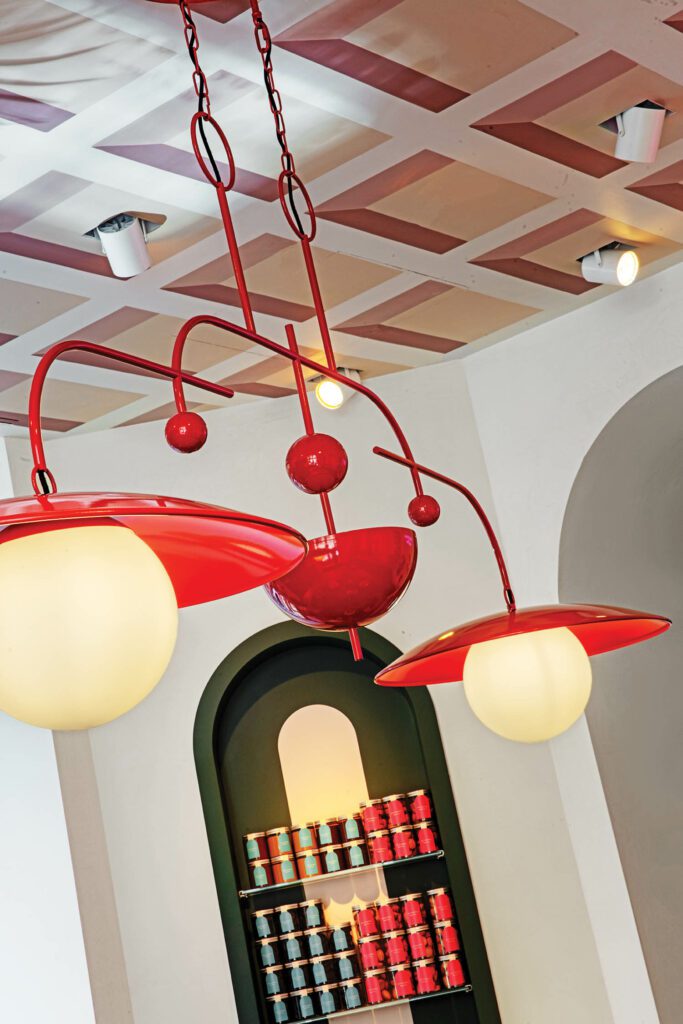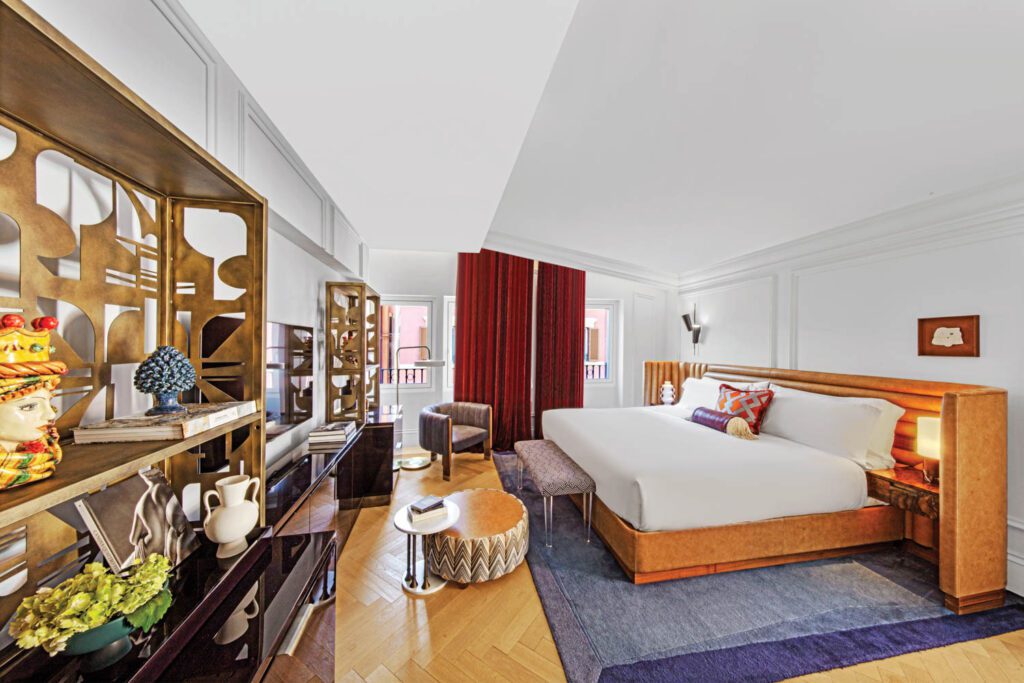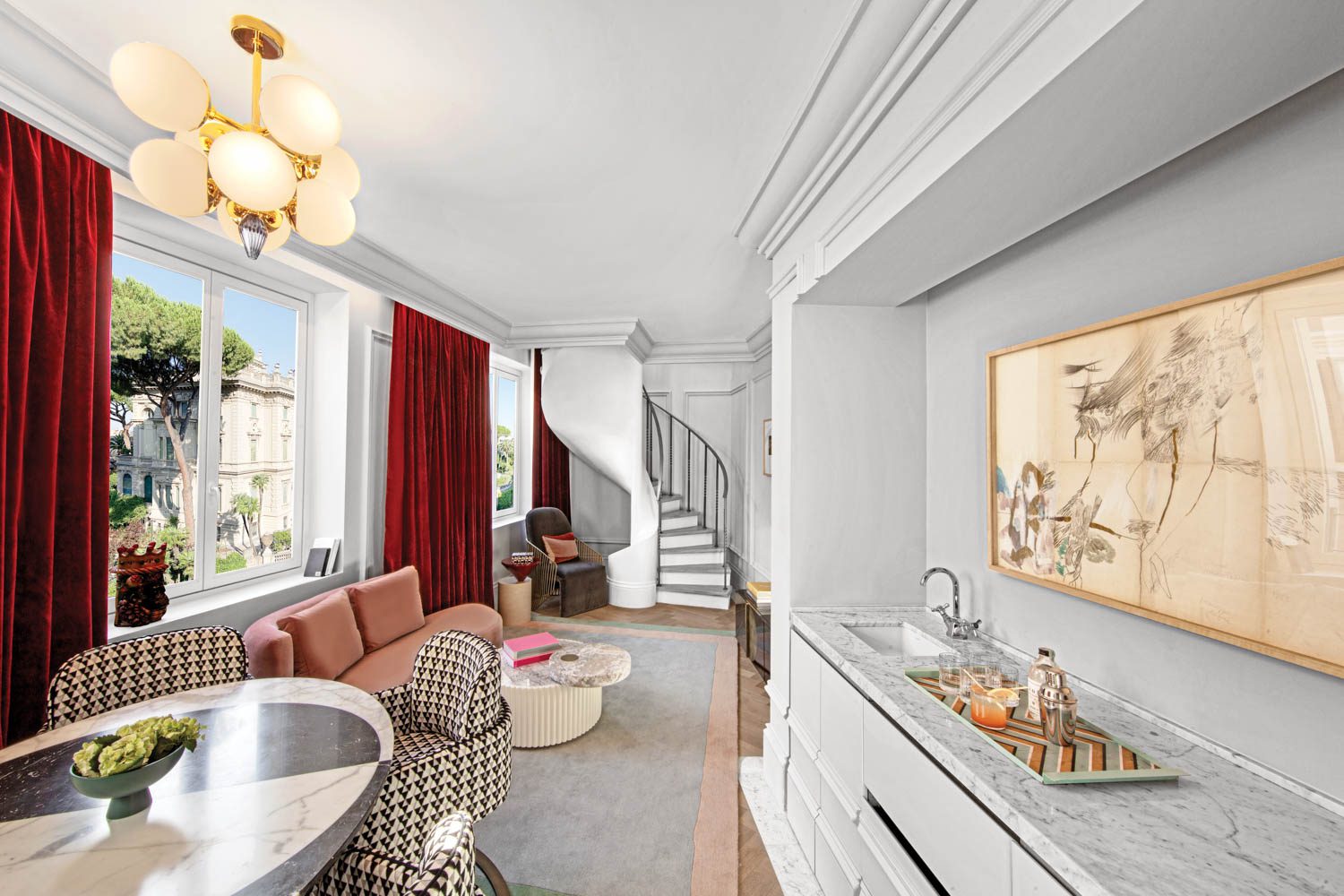 PROJECT TEAM
PRODUCT SOURCES
FROM FRONT
THROUGHOUT