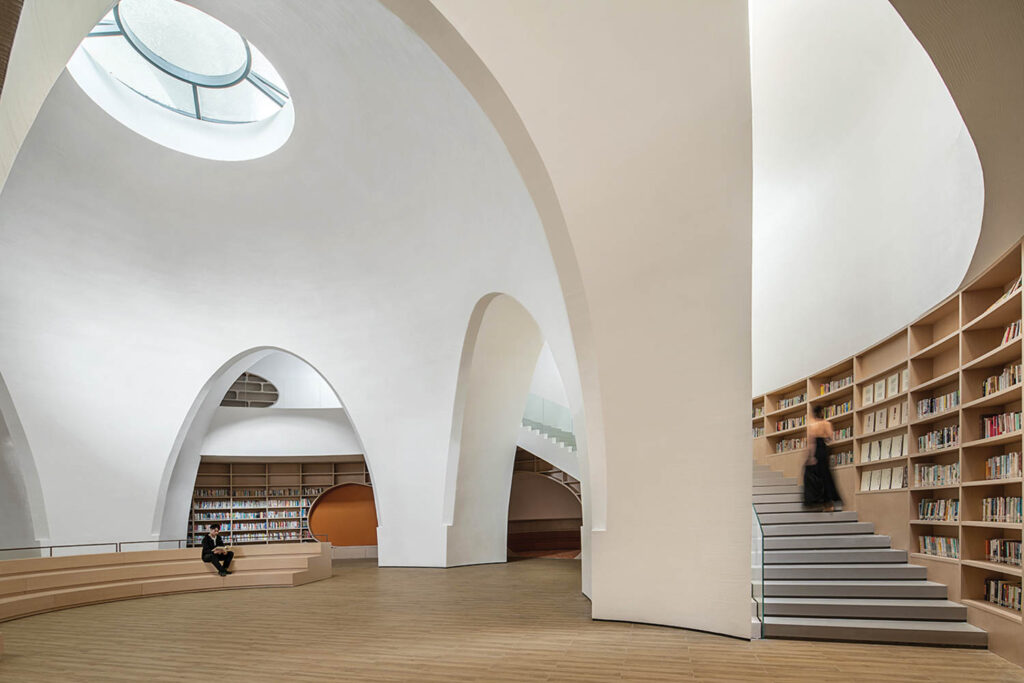 This Library Design in Heyuan, China Features a Celestial Display
2022 Best of Year Winner for Library
There's something spiritual about libraries. C&C Design Co. understood that when incorporating a branch of the Heyuan public library into this 21,500-square-foot mixed-use building that's both a community center and a real-estate sales office. The library occupies a domed rotunda, a sublime double-height space encircled by sculptural arches. Behind them, a broad staircase winds past book-lined walls to reach a more intimate balcony level. Wood-veneered shelves and wood-look tile flooring add warmth to the otherwise monastic palette of white textured paint and marblelike artificial stone. At the dome's apex, an oculus not only allows natural light to enter during the day but also plays the role of the moon at night when a heavenly constellation is projected onto the surrounding ceiling.
The otherworldly spirit extends to adjacent public areas in the four-level complex. The reception hall is an all-white expanse of flowing lines, curving forms, and ethereal glass walls. Above it, dark colors, mirrored surfaces, and dramatic lighting turn the lounge into a moody, intergalactic space, a suitable venue, the C&C designers say, "for group meetings like reading clubs." But nowhere is the connection to the celestial sphere stronger than on the rooftop, which hosts an outdoor swimming pool flanked by sun loungers—a blissful place to soak up solar rays while immersed in a library book.
---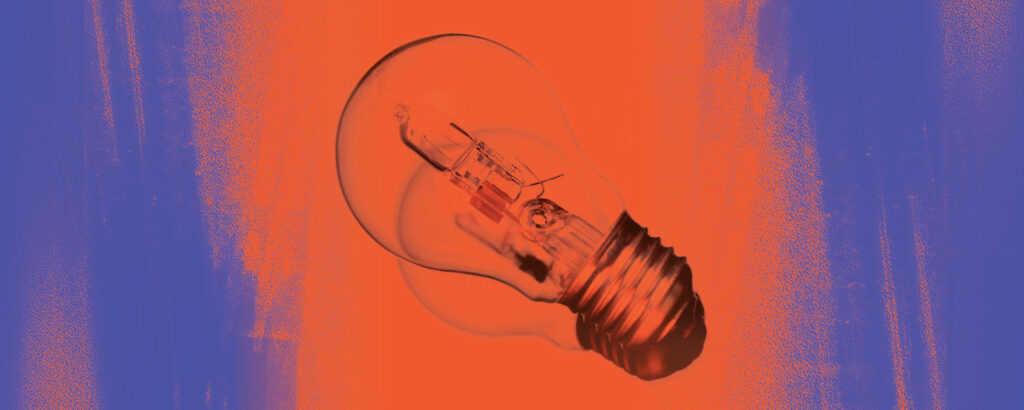 See Interior Design's Best of Year Winners and Honorees
Explore must-see projects and products that took home high honors.
---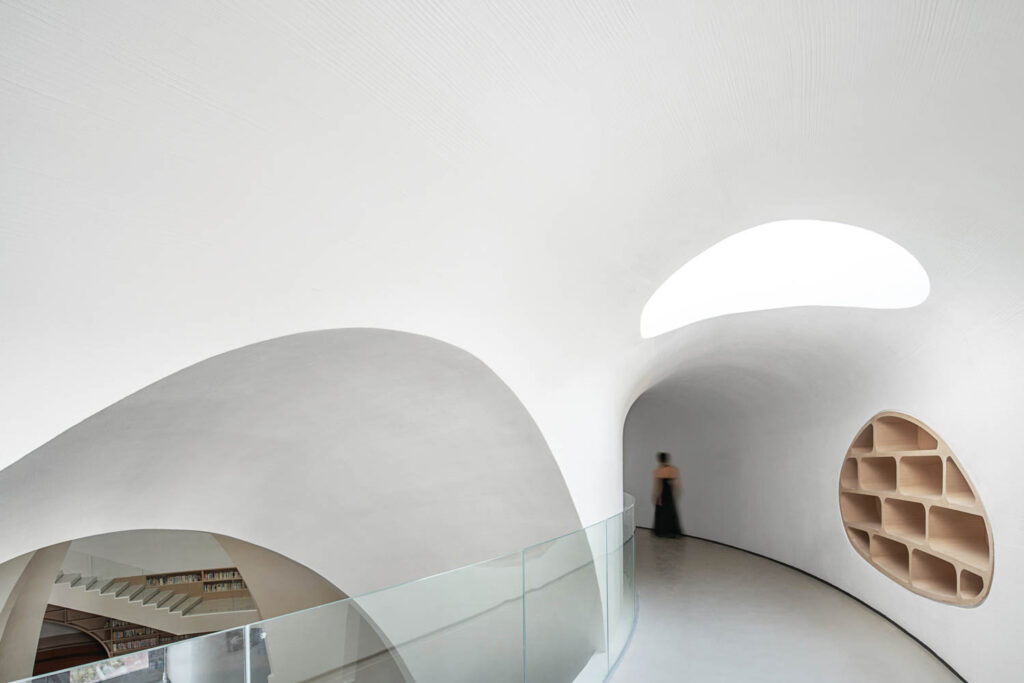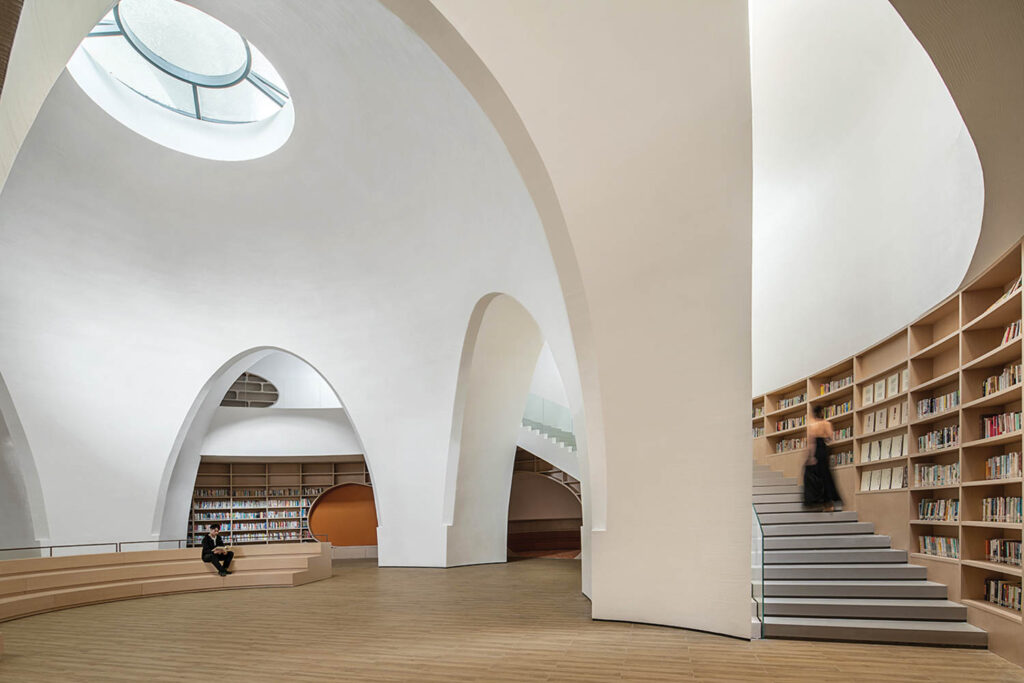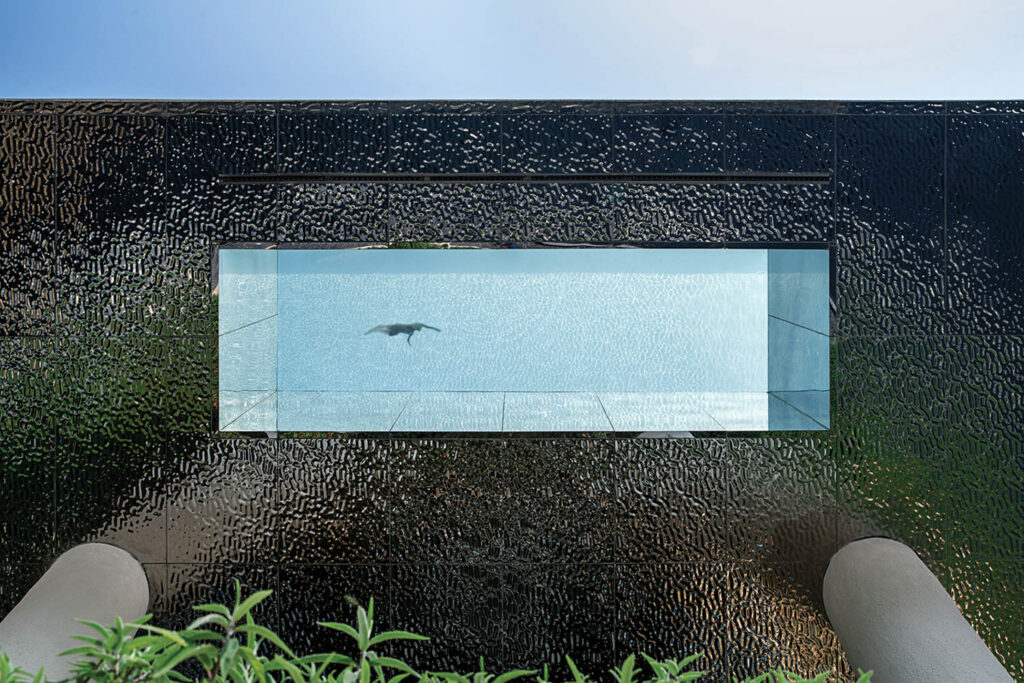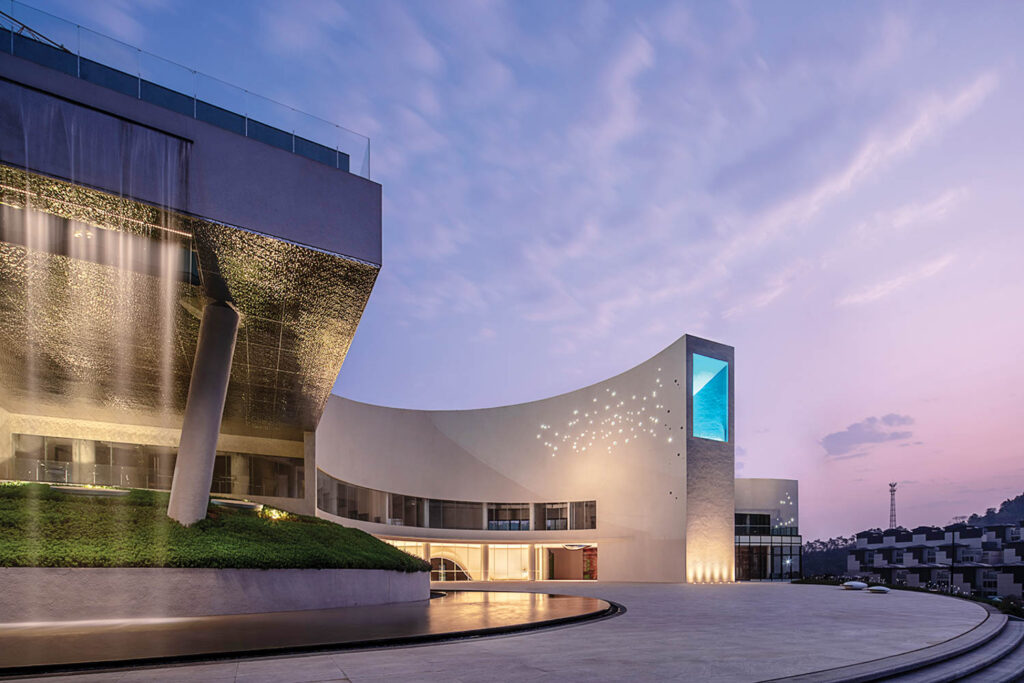 project team
C&C Design Co.
: peng zheng; xie zekun; xie zishan; zheng jinxuan; wu yonglong.