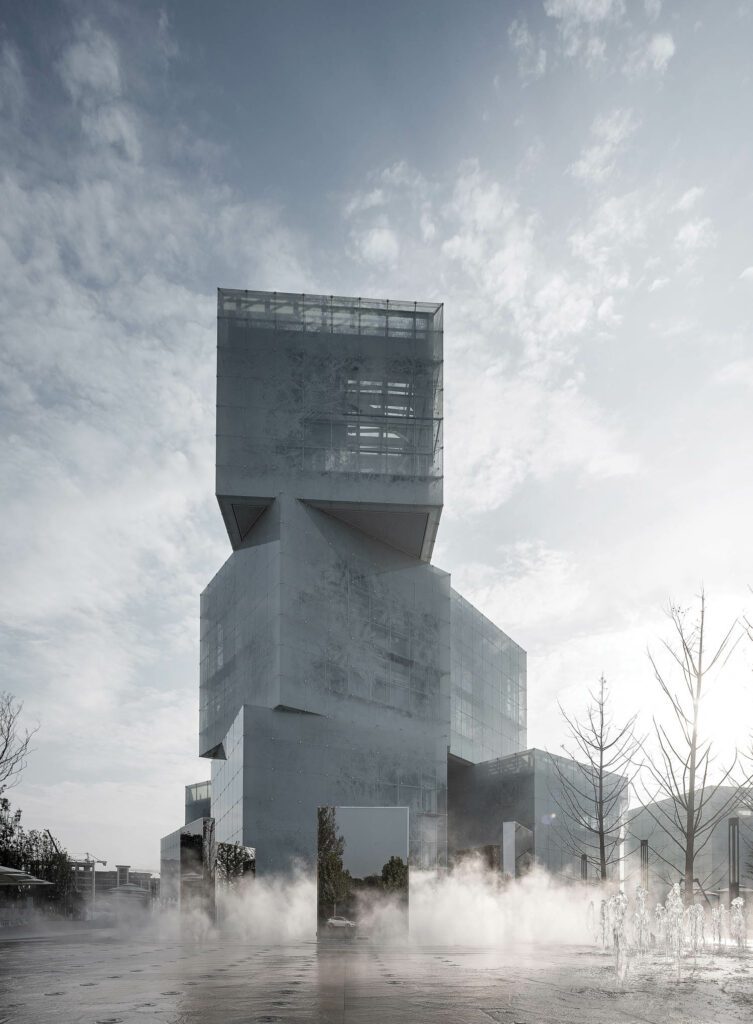 Zone of Utopia, Mathieu Forest Architecte, and WUZ Design Envision the Xinxiang Cultural Tourism Center as an Ice Palace
China's coastal cities such as Shanghai and Hong Kong are popular destinations for international travelers. But it's the landlocked province of Henan that holds the distinction of being the birthplace of Chinese culture; its 3,200-year history includes Buddhist temples from the 1st century and several UNESCO World Heritage Sites. Yet it's a 21st-century building, the Xinxiang Cultural Tourism Center, that anchors a new winter sports district in one of the region's most ancient and important cities.
The firms responsible for the 304,000-square-foot complex—Paris-based architecture studios Zone of Utopia and Mathieu Forest Architecte, along with the more local WUZ Design—drew inspiration from a smash-hit animated feature film beloved worldwide and especially in China, Frozen. Comprising a stack of 10 steel-and-glass cubes, each 55 feet square, the center looks like a massive sculpture made from blocks of ice.
The effect starts with the facades' glass panels: Suspended by stainless-steel cables, they're digitally printed with a light-diffusing tangle of ice crystals, giving the structure a frosted look during the day. At night, an internal and external lighting system by PROL casts a slowly changing nimbus of brilliant blues, whites, and purples—colors found in the movie—turning the building into a glowing, fairytale castle. Adding to the magic, a water terrace on the plaza features rows of splashing fountains that create a rising mist while also suggesting that the cubes may be melting.