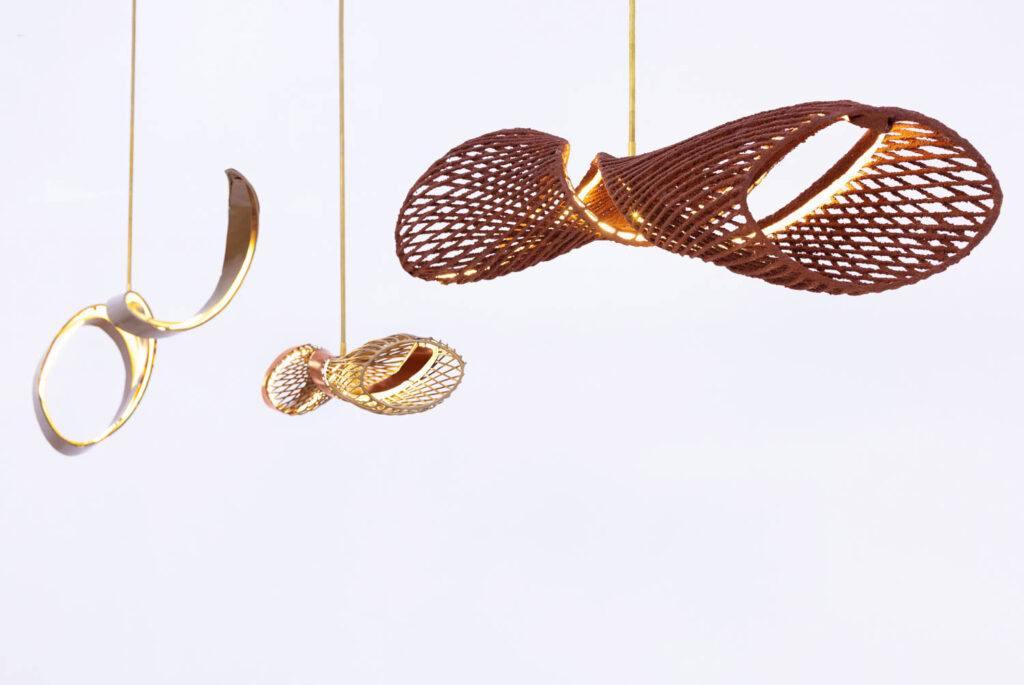 10 Questions With… Lani Adeoye on the Multifaceted Nature of African Design
Lani Adeoye can't get enough of Lagos, Nigeria. After all, she spent the first 12 years of her life in the country before moving to Canada. "How is Lagos?" is the first question she asks when we get on a Zoom call for this story. With a hint of amusement in her voice, I sensed she was referring to the heat. "Lagos is fine," I said and we burst into laughter because Lagos isn't always fine— but we love the city regardless. Since establishing her career in design four years ago, Adeoye has become one of Africa's standouts, shining a light on the continent's cultures and traditions.
Adeoye's biggest design ethos centers around creating contemporary furniture inspired by African heritage—a phrase, she notes, people within and beyond the continent still find difficult to grasp. There's more to African design than Ankara fabrics and furnishings reminiscent of artifacts, a fact she vocalizes often.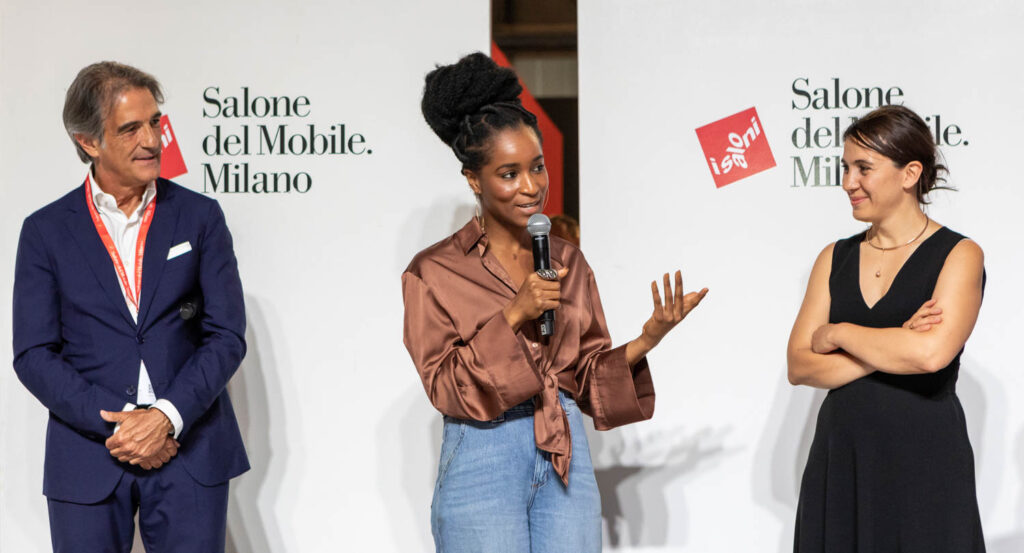 Design has always been Adeoye's instinctual language. She recalls leaving her job as a management consultant in Toronto to study at New York's Parsons School of Design. Through exhibitions, she realized there was a high demand for her product and Studio-Lani, her design firm, was born. But Studio-Lani isn't just a design firm, it reflects Adeoye's approach to deconstructing the monolithic conceptions about African designs and serves as a space for exploration.
There is a rareness about Adeoye's designs, which are structurally-defined, elegant, and possess extraordinary shapes that bask in the synergy of architecture, geometry, and Africa's history. With such an incredible oeuvre, Adeoye has earned several accolades. Recently, she became the first African designer to win the Salone Satellite award for her 'RemX' piece at Milan Design Week 2022.
Interior Design sat down with the designer to learn more about the evolution of her career and brand.
Interior Design: Can you tell me about your latest collection "Ekaabo"?
Lani Adeoye: The Ekaabo collection was something we recently launched in Milan, and it's really a celebration of Nigerian heritage. It incorporates several things from different ethnic groups in Nigeria. I was very much inspired by the different cultural celebrations across the country, especially the bold materialities that exist in these different cultures and places. I'm also very much inspired by leather craftsmanship that happens up-north, even the Aso oke and Adire fabrics and also bronzes from Benin. The Ekaabo collection was a celebration of different things that have mattered to me over the years—materials I have always wished to conceptualize and play with. I do a lot of research and experimentation, [I] travel within the country to places with good artisanal appeal and talented craftsmanship, like Abeokuta, and just watch the way they use their skills to craft perfect materials. This collection was unique because it dealt with exploring different techniques, it was a very labor-intensive process and I was committed to it fully.
ID: Tell me about your journey as a designer?
LA: When I first started designing furniture, I would go around telling people I'm designing contemporary furniture inspired by African heritage and people were always like: "What are you talking about?" People weren't getting me, they would tell me to mix something with Ankara because involving Ankara would make it African and that to them was very understandable of my vision.
People have this monolithic idea of what they want to see from Africa. So for me, it is about broadening people's perspectives and showing we can do many things that come from within. My work as a designer is very much inspired by several skills beyond the design world. When I make furniture, I don't necessarily look for carpenter because the furniture I make is not made in a traditional furniture manner, so I reach out to people that are good with their hands, like shoemakers and hairdressers, because they mostly have a different approach to style and design that is extraordinary, technical and artistic.
I look at the industries that I feel have exceptional skill value, understand their mindset, work together and do something in furniture—so that has always been my approach. I find that it has helped and I really wanted to design something with a futuristic aura. Sometimes when people see you are doing something African inspired, they always expect you to create something that is already in the museum and for me, I want to be very explorative.
ID: The shapes in most of Ekaabo products are very refined, rare and unique, was this your intention to make it this way?
LA: Yeah, for me, shapes and forms speak volumes in my work. "Ekaabo" means "welcome" in Yoruba, so I wanted the forms to feel very open and soft. I even conceptualize the chair arms to be opened up, ready to receive the seater or the viewer. I just wanted it to have that overall warmth and roundness, also with the materials and choice of color. So it's contemporary but it should also be full of warmth, especially that West African hospitality that makes you feel at home.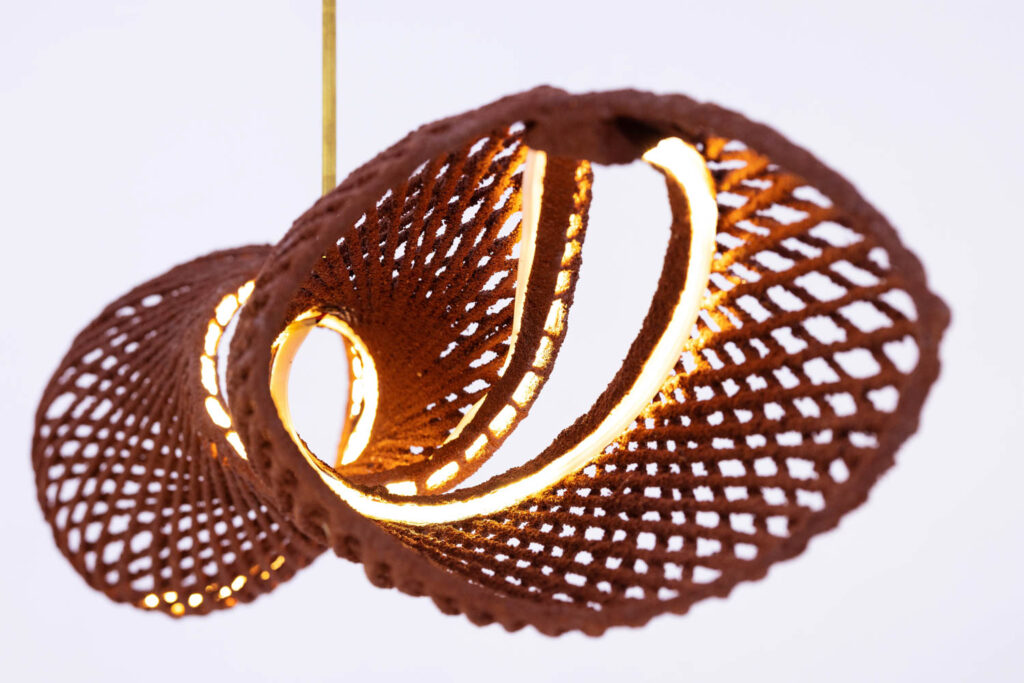 ID: Who did you create this collection for, as in who is your target audience?
LA: I don't think I design from that perspective, especially because most of my collections are driven from an artistic sort of approach. So those who connect with my designs, just connect with them.
ID: For the creation of this collection, who did you work with and did you employ artisanal skills?
LA: I worked with hairdressers, shoemakers, weavers—it was a combination of people from different skill industries coming together to create something spectacular.
ID: Tell me the story behind your brand Studio-Lani?
LA: Studio-Lani is part of my beliefs in sharing our heritage, looking back at traditional ways of doing things or older techniques. It's one of the places that resuscitate dying art and craft where you kind of look at a lot of things that have been done before and ask questions of how to give the old a contemporary feel. It's inspired also by my curious nature and my interest in researching and digging deep into things and exploring them, so that was the first core. I started doing exhibitions to showcase works and it grew into business. The market responded to our perspectives and we pulled a lot of effort into doing things differently and doing things we feel connected with. I feel that people are always excited to see new things. When I started doing this, I didn't know about any design shows in Lagos, there wasn't a lot of interest so I kind of continued doing my job for a while. But thankfully, I think things are changing— there is social media and I think young folks coming up are witnessing these changes too.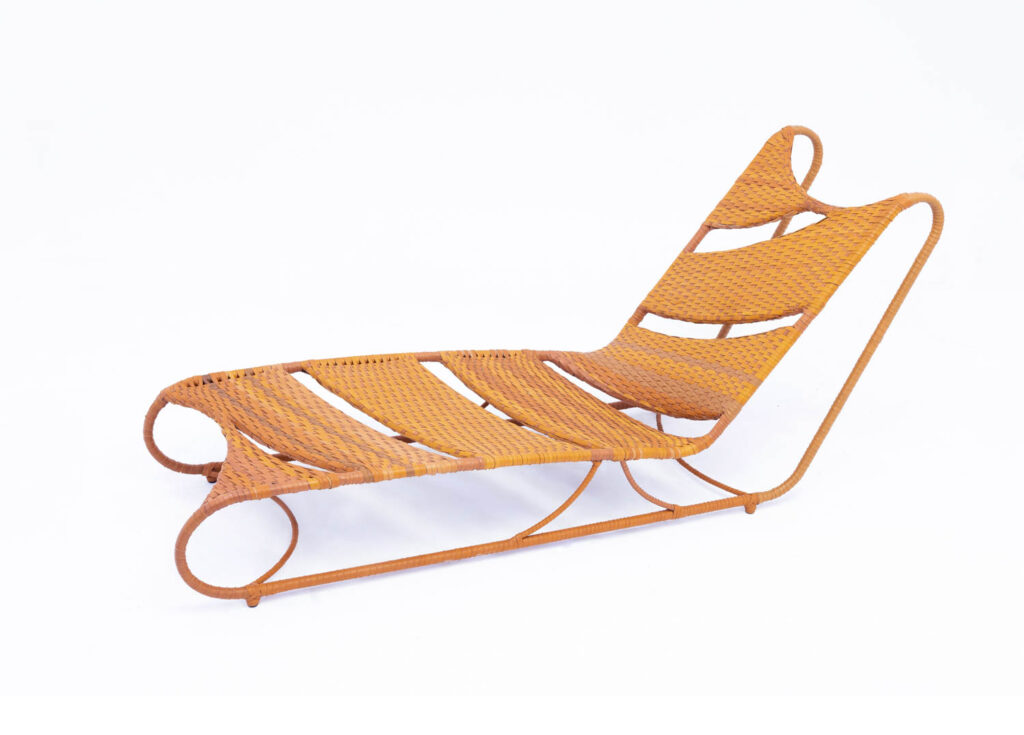 ID: What has owning a design business in Nigeria's biggest city taught you over the years?
LA: I mean it's the same story across the creative industry. I would say infrastructure; you wake up one day and there are electricity issues. There are a lot of challenges and I think a lot of times for a lot of us designers operating in international space, it makes it challenging when you have constraints.
ID: What do you think about the design industry in Nigeria, is it growing?
LA: I think it's really growing. When we started out, we had to work extra hard to find an audience and even build the industry to a reputable place. Now, there has been a massive support from both local and international spaces and there is availability of materials. Not like they don't get to work hard as much, don't get me wrong but I just think a lot of things have changed between now and then. I believe that designers are making more incredible designs and structures that would hopefully serve better purposes to the ecosystem.
ID: You recently won the Salone Satellite Award and a host of other awards, how does this make you feel knowing you are bringing all these accolades home and representing Nigeria in the forefront of the global design industry?
LA: I'm deeply humbled because I went into this with an artistic vision to create and I never thought my vision would be loved locally let alone internationally, or to even think that I would be able to compete in spaces. I was just extremely passionate about our culture and wanted to learn and fill my curiosity. The awards are extremely encouraging and it's nice to see that my work is recognized and respected. To be able to put Nigeria in a positive light is such a personal thing to me; it's beyond just business and work. I just take it to heart that wherever I go I have to represent well. I try to do and tell in my little way, that there are things great and wonderful about Nigeria. I love the fact that I go to international exhibitions and people see my work and say, "Now I want to go to Nigeria." I reply, "Yeah, do come." It gives me this feeling that I have given them a tangible impression about Nigeria and it's very positive. It reminds me of when I started exhibiting, people will come up to me and say "your work is so elegant—there is something that kind of makes it feel very African but it's so elegant." I realized people have a very limited idea of what they think of anything that is connected to Africa, so when they see a work that is unique, they have a hard time putting it together, but I think it's changing. Most definitely, there is a lot more work to be done.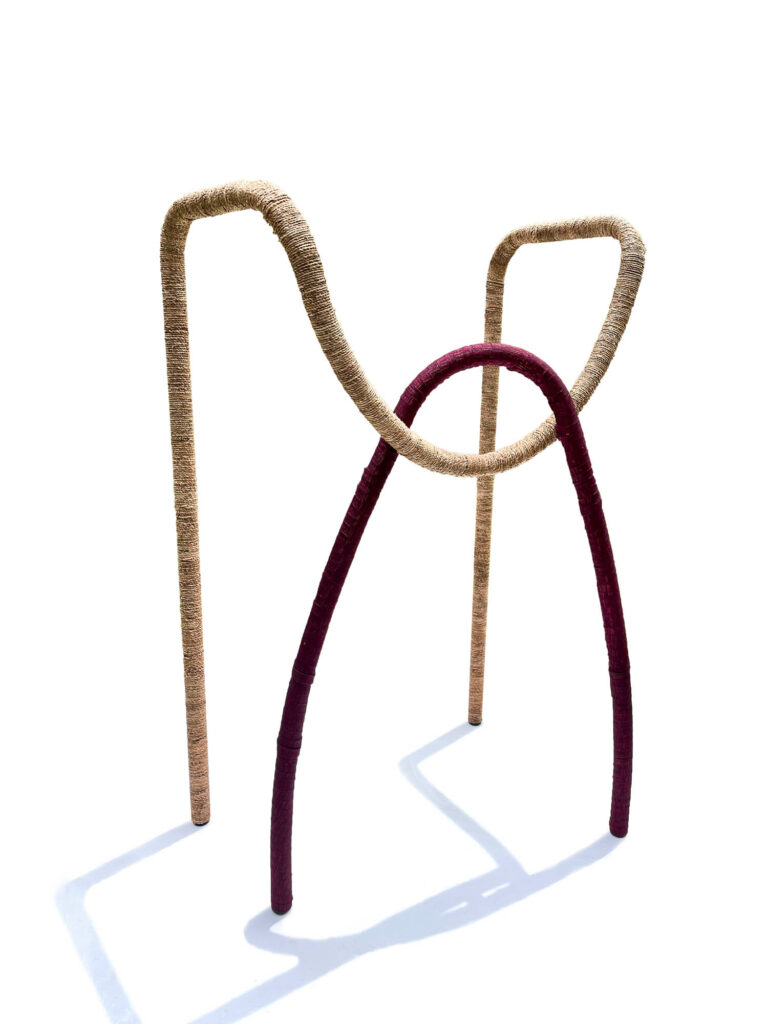 ID: What other projects are you hoping to work on in the near future?
LA: There are always a lot of things I'm interested in working on, I feel like I'm the kind of person that gets bored easily. There are so many things on my mind, whether it's testing out different materials or different production techniques. It's always one or the other that I'm interested in exploring but it may not always come out right away. I really love things to sit in my head. So I'm not necessarily in a rush to put things out. I have been working with a lot of different designers, so if there's one thing now, it's collaborations and exciting conversations that I'm anticipating.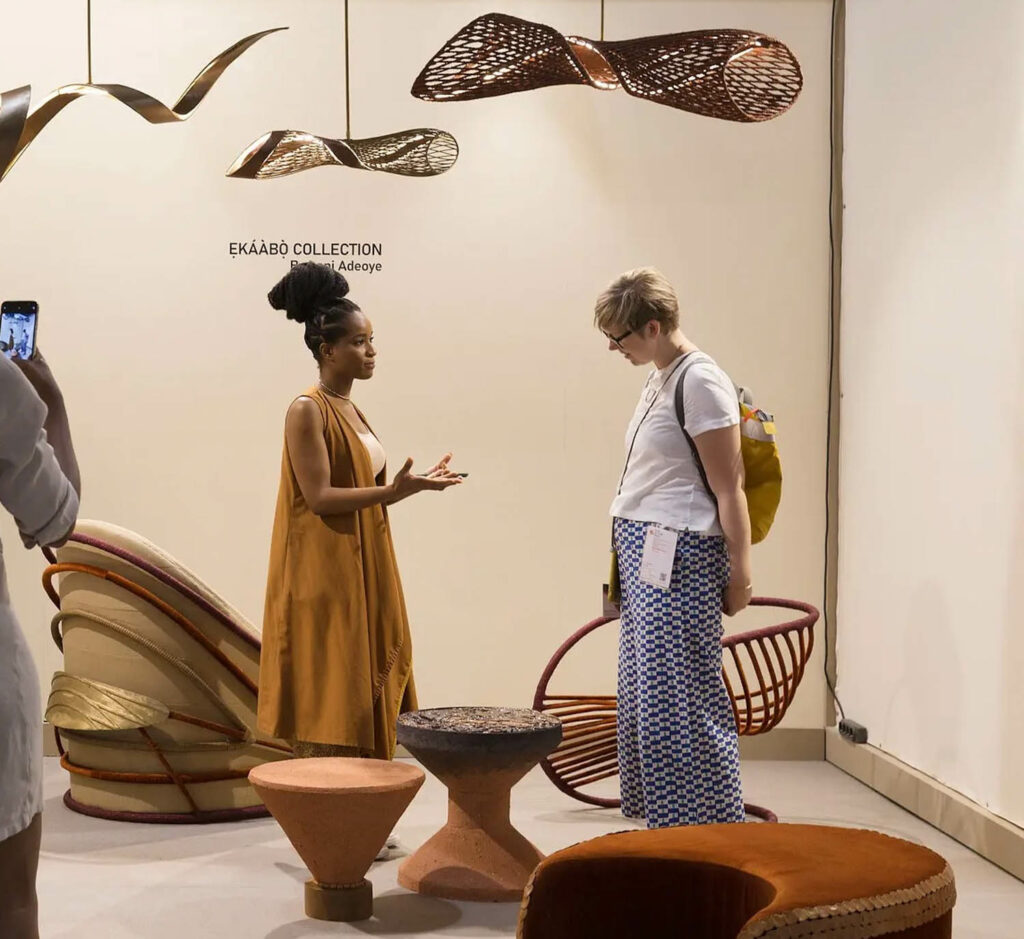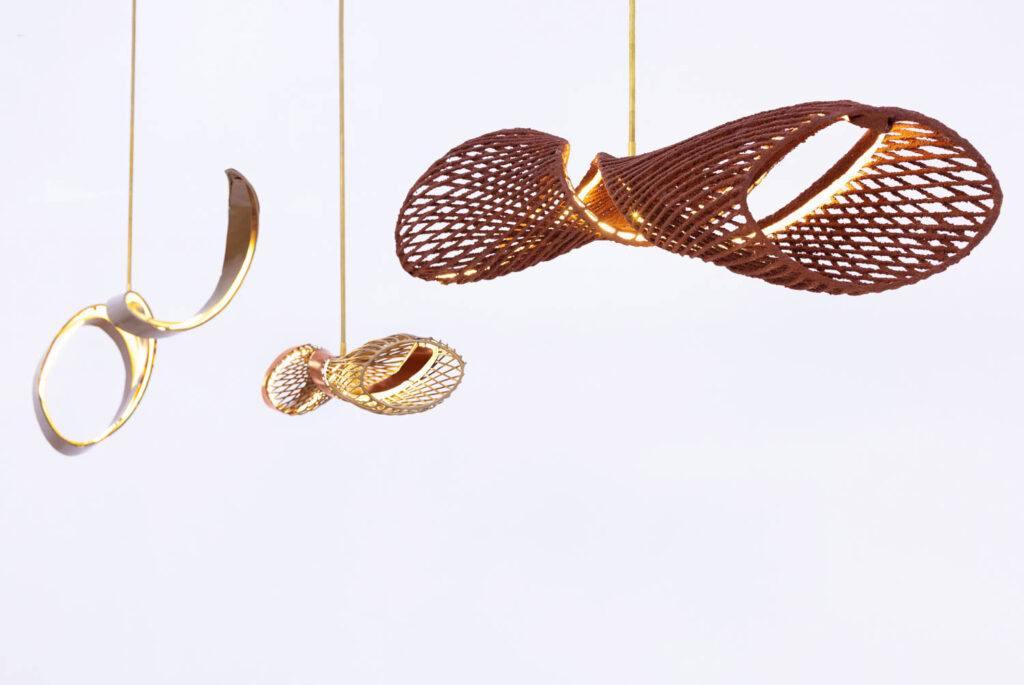 read more