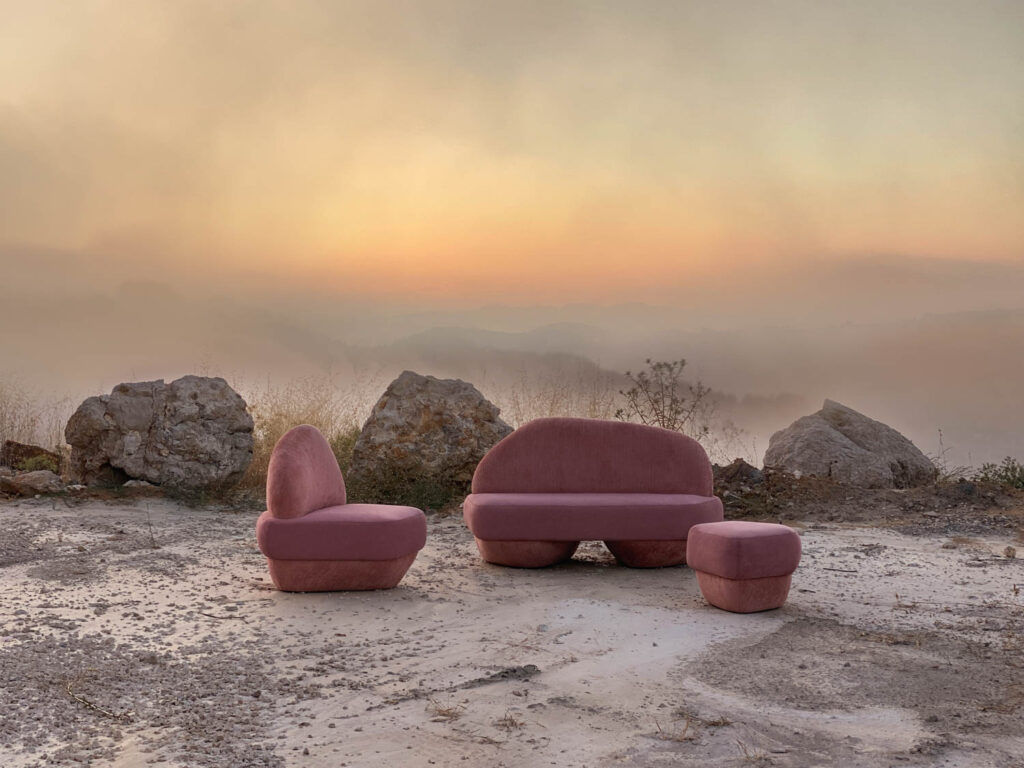 10 Questions With… Roula Salamoun
Roula Salamoun
Architect and designer Roula Salamoun set up her own studio (Roula Salamoun Architecture + Design Studio) in 2017 and her first product launches—the Anatomy consoles and Strata rugs—quickly followed. Most recently Salamoun launched the Strata tables (a further three-dimensional exploration of the layers featured in the rugs of the same name) and Archipelago seating at Paris Design Week.
In 2017, she co-designed a multi sound channel installation for Beirut Design Week alongside Ieva Saudargaitė Douaihi, called Nationmetrix, it investigated the idea of crossing national borders with a Lebanese passport and the series of both hostile and less hostile disruptions of personal space and privacy one might encounter along the way.
"I would love to do more projects like this because it touches on so many things that interest me. It was spatial, immersive, experimental, experiential and it explores how you can take a material and transform its use and the perception of it and the experience it gives you. It's something that fascinates me," Salamoun shares.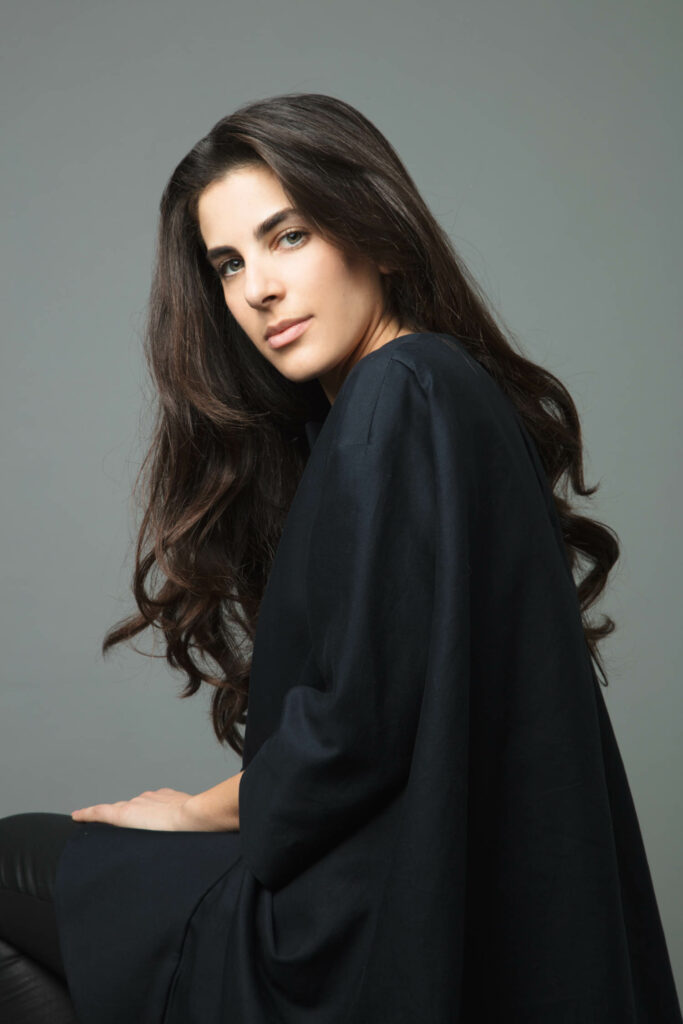 Interior Design: Tell me about your childhood. Did you enjoy making or creating things growing up?
Roula Salamoun: I grew up between Montreal and Lebanon and also spent time in the US. I've always been into crafts and from a very young age I was trying different techniques and materials like painting on glass and working with clay. I was also fascinated by perfumes and had this huge collection of perfume bottles and I could recognize any scent. I wanted to design perfumes and the bottles they came in. I outgrew that career plan but not entirely, actually, as I wanted to study chemical engineering at one point. I ended up doing the next closest thing to my passion, which was architecture. It's the strongest major in design in Lebanon.
ID: Did you also study product design? Do you practice architecture? How do the two complement each other?
RS: No, I did a master's in architecture at Columbia University. So I'm really an architect in the hardcore sense of the word. I did a minor in studio arts at Beirut University during my first degree and that was a way to experiment with my hands and also work at a smaller and slightly more sculptural scale. I like the symbiosis between the two fields. My approach to thinking about materials is very similar to how you approach construction. I will think of what results I want in a piece. And I go beyond regular materials. Like for the Anatomy table and mirror for example, I did a lot of research to find out as much as I could about ultra high performance concrete. This resulted in a thinness to the piece, which from afar almost looks like ceramics. For the Strata tables I experimented with marble powder and resin to create texture. I still practice architecture, but architecture is much slower, especially today in Lebanon with the financial crisis, the lack of liquidity, and the general difficulty to build.
ID: Tell me more about your Strata rugs, which were commissioned by renowned third-generation Beirut carpet gallery Iwan Maktabi.
RS: The rugs are all hand woven using Himalayan wool and natural silk. The first rugs were the Maxi and the Mini, which were these organic shapes that are complementary and embrace each other. I produced two colorways, a blue and green one and a warm pink, orange-brown and red one. Iwan then asked me to design an additional rug so I created a more rounded one in more monochromatic tonalities: sand, beige, and grey. We're currently working on some new shapes as the project has been very successful. Iwan is so knowledgeable it's insane. He's an encyclopedia when it comes to carpets and knows every single detail and story about them, it's fantastic.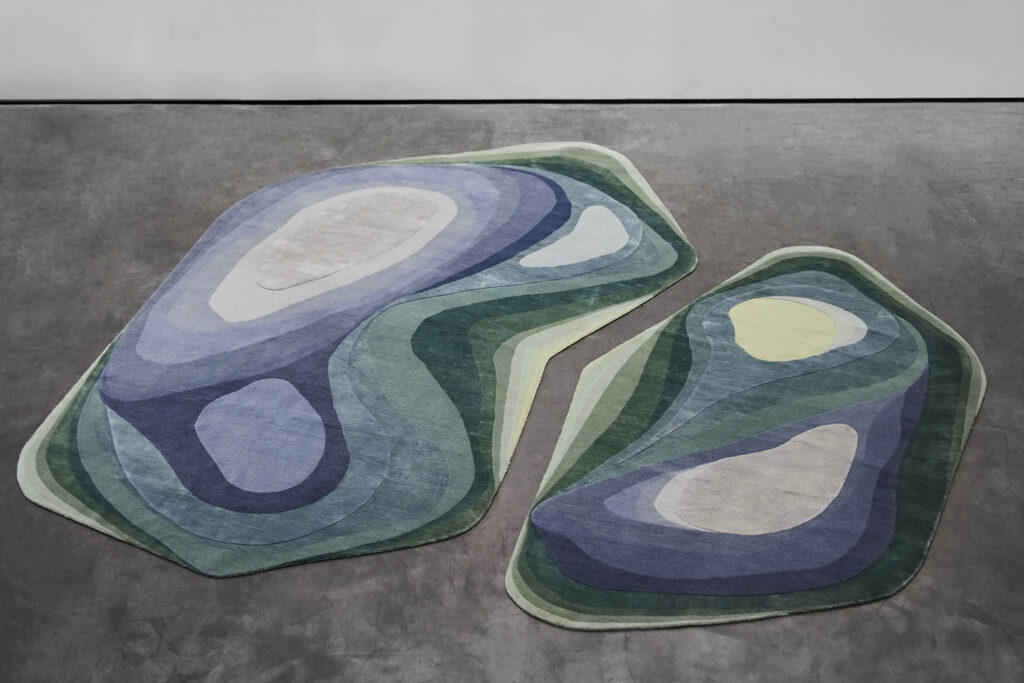 ID: It's interesting that despite selling some very classical and traditional carpets, Iwan Maktabi also stocks and commissions contemporary rugs.
RS: Yes. A few years back the gallery started to collaborate with Lebanese designers to produce limited edition rugs. Last year they did a very big show in Dubai where they showcased the work of a lot of creatives so they have really invested in Lebanon and Lebanese creatives and pushed the limits of what rugs and rug design is and could be. The perception of rugs in this region is the very classical carpets that are passed down through the generations, so this investment in contemporary design is an amazing thing. They also have a store in Dubai now and opened a space in Alserkal Avenue [a contemporary art district] called Iwan Maktabi Lab, where they run events. They are showcasing new contemporary carpets again at Downtown Dubai this year.
ID: Tell me about your most recent launches: the Strata tables and Archipelago couches. What was your your inspiration for these pieces?
RS: The tables, like the rugs, are an exploration of texture and color. The table top looks rough but actually has a silky finish because it's a mix of resin and marble. We made sure the silky finish wouldn't be shiny so that you would look at it and think one thing but then touch it and have a different sensorial experience. The layers are inspired by the strata you find in cliffs, rocks, and mountains. As for the couches the inspiration came to me as I was working on the tables. I think of them as similar geological elements but zoomed out. So the play of textures is still present. The back and the base of the couch use this textured chenille fabric that is soft and fluffy while the other parts are made from a vegan suede that is smooth and silky. The tapered base of the seats looks sort of eroded by the elements and the top represents the mountains. And the concept was this archipelago or aggregation of insular elements that can be used together, or independently. So this geological inspiration stayed with me and I started seeing it at different scales.
ID: A lot of your products are made in Lebanon. What is the making and manufacturing scene like there? Is it made up of smaller workshops or also larger brands and factories?
RS: It's a mix of smaller artisans and fabricators and larger manufacturers. There are big companies that work at industrial scale and there are artisans that work at the boutique scale on a per order format. You will find a bit of everything. The fact that Lebanon is so small in terms of its design and culture industry is kind of amazing actually because you can hear of an amazing artisan in Tripoli and you can just go for a half day or full day whenever you like because it's so close. You don't have to fly out or stay overnight. This kind of of proximity gives you access to so many different artisans and know-hows that are distributed all over the country. Paradoxically the crisis has strengthened exports of certain wares as people have had to expand their businesses abroad. So certain kitchen makers for example, who were making kitchens only for Lebanon, now might export towards the Gulf or Egypt.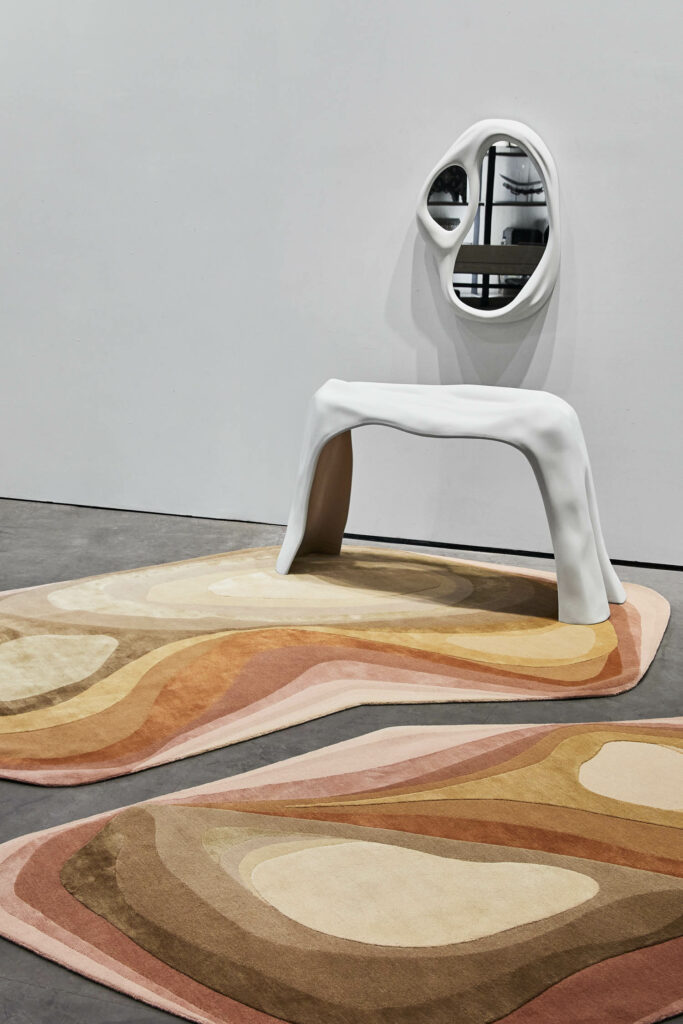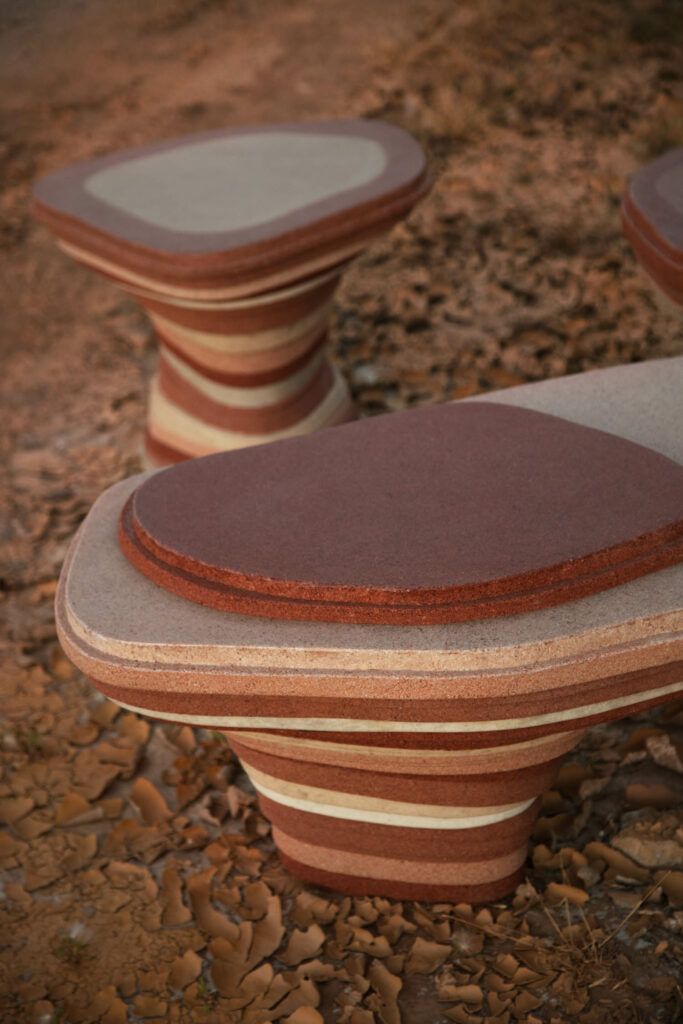 ID: How has the economic crisis affected design and designers? I know Beirut Design Week hasn't happened now for a few years and the House of Today Biennale, which had been quite successful, is also on hold. How challenging and difficult has the economic crisis been for designers and people in general?
RS: I think it was very difficult and we're still in it, the crisis is not over. But I think that people have adapted because they've had to adapt. Personally, I felt we lost so much. Then there was this currency devaluation and it was like being held hostage in a country where you have chosen to live and set up a practice. So I think there was a sort of adaptation even at the mental level. Then the blast happened and it provoked even more despair and anxiety. Personally I was not affected by the blast as much as others. I was in my office in Hamra so glass got broken, but I didn't get injured. My husband was injured however as he was much closer to the silos and my mother-in-law was injured. I also have friends who were stuck under collapsed ceilings. I consider myself fortunate in that respect but it was just a matter of geography. All these things happened in the space of a year and I think we've processed what could be processed. Now there is a wish, at least on my part, to move past and go back to creating and regain a sort of power on the narrative and regain control of my life, my practice, my abilities to do things and make them happen. Obviously I'm speaking for myself but perhaps some other people can relate. But it's been difficult in the sense that obviously the financial means of people in the country have been dramatically scaled down.
ID: How did the design scene react? I know some designers have left. I realize not everyone can leave.
RS: I think that there's been a lot of initiatives, a lot of energy put by people in the design design field to organize auctions abroad, exhibitions abroad, to allow designers from here to retain or to gain some visibility and get back into the scene. Leaving was a daily consideration for me for about a year until the beginning of this year when I was like, we're staying. I mean, at least we're here for now, and we'll see how it goes. With regards to leaving, even if you can leave, there's the question of where do you go? And how far do you go? We have a complicated relationship with this country. You go from hating it to loving it to being really attached to it. But there is a need as a working creative to have at least one foot abroad if possible. That can be having an exhibition somewhere now and then, a freelance visa somewhere or having representation somewhere, something to keep our names out there.
ID: There's a section of your practice called Extraground, which seems to be a space for material experimentation and research in the widest sense. Can you talk a little about that?
RS: This part of the practice is what I see as the 'archives' you use when you're doing a project. There's so much research that happens to reach the final point, you produce so much material, you meet artisans, suppliers and so on, and none of this shows in the final product. The idea was to create this archive that eventually could be accessible to others and it could contain research that is urban, cultural or material based. As part of this side of my practice, in 2020 I co-founded a collective after the explosion with a group of Columbia alums. The aim was to keep the narrative going, keep Beirut and Lebanon in the news and people's minds.
ID: What are you working on right now? What's occupying your creative energies?
RS: There are some architecture and interior projects I'm seeing through to completion. But something I'm really keen on is work that I see as the intersection between the products I do and architecture. I don't know if that makes a lot of sense but I want to take the concepts developed at the product scale and extract certain elements from the language, the geometry, the approach and inject them back into architecture and interiors. Working at the product scale is quicker, and it's also easier to do certain experiments, but then what do you learn from it and are you able to take these small scale experiments and inject them into a bigger scale. I think this is where things can become super interesting because the two strands of my work that are separate will start to become one.