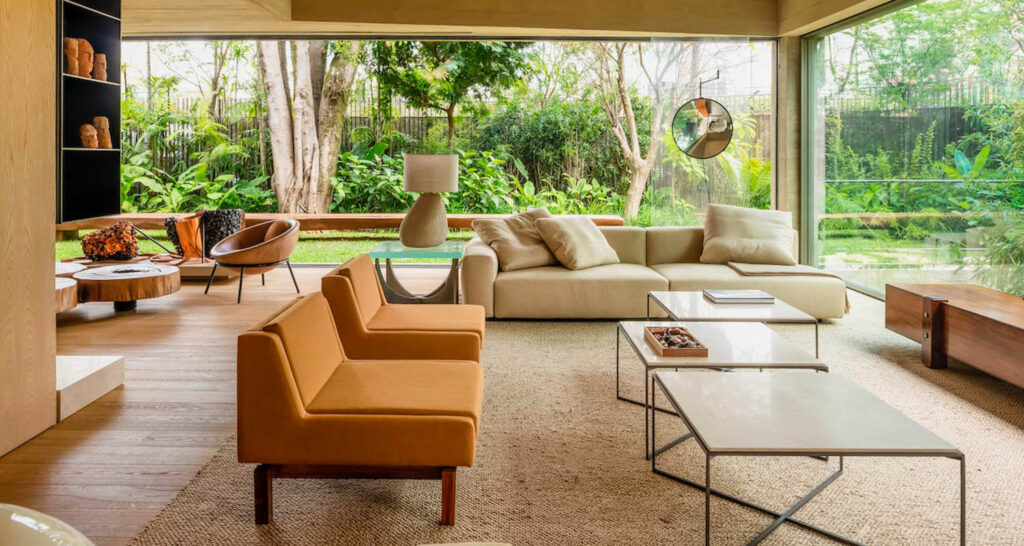 10 Questions With… Arthur Casas
"My goal is to offer simple architecture, deeply rooted in the landscape, and incorporating materials typical to the region in which it is located," says Brazilian architect Arthur Casas, who heads up a team of 50 working out of São Paulo and New York as principal and founder of Studio Arthur Casas. This goal, he admits, is particularly complex in his native Brazil. "Each project there has particularity—from evolving slopes, to vegetation, neighborhood, and the varying allocation of programs."
Since founding his firm in 1990, Casas has completed a vast array of projects around the globe, from residential and commercial architecture to interiors and furniture design. This past April, he launched a translucent glass furniture collection for Etel at the Milan Furniture Fair.
Interior Design sat down with Casas to hear more about this new collection as well as a residence that directs all social areas towards nature, his favorite material for a kitchen or bathroom, and the color he always puts on walls.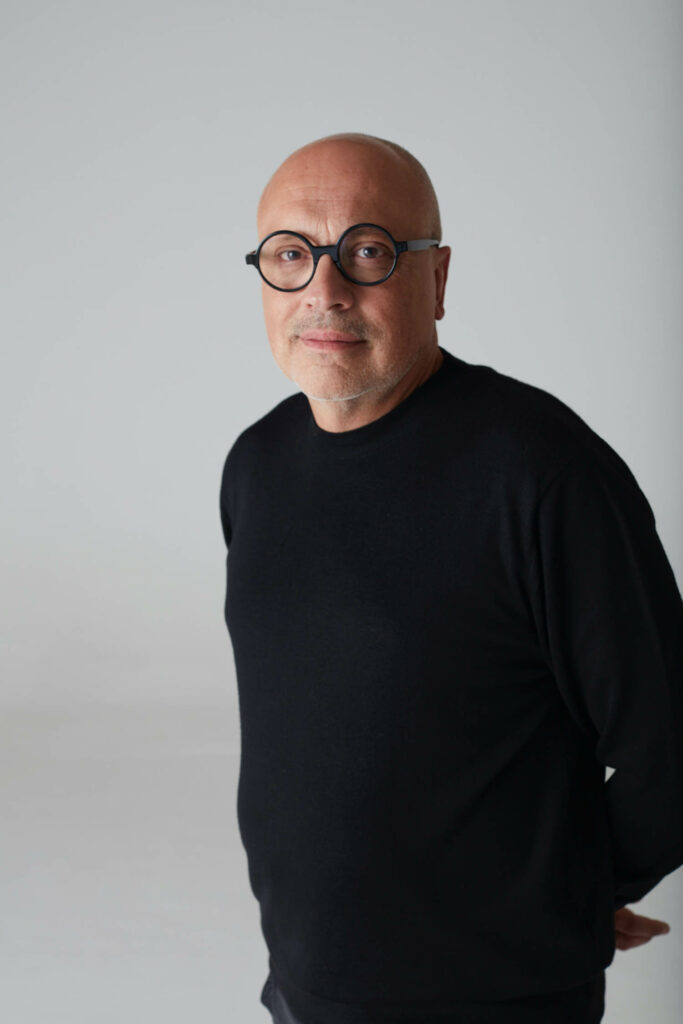 What Is Arthur Casas Up To?
Interior Design: Could you tell us about your new collection for Etel?
Arthur Casas: When I was a child, there was a very popular candy in Brazil called Soft. There were several flavors, each flavor a color, and my favorite was pineapple, which was yellow, rounded, and translucent like the glass in the collection. From this material came the desire to create the Bala Soft line of coffee and side tables for Etel.
These new pieces represent the specific way in which I work with my studio, with reference to classical architecture and the addition of a contemporary sensitivity, which is reflected both in my work as a designer and as an architect. The materiality holds the excellence in which Etel works, in its execution of handcrafted wooden furniture. When there is another material in the composition of a product, I always try to use wood, either as a protagonist or in a supporting role.
ID: What else have you completed recently?
AC: Two residences. The Orla Apartment is a project which aims to highlight its surroundings, the panoramic view of the sights of Brazil's Rio de Janeiro and Ipanema beach. Integrated living and kitchen areas allow a great view of the iconic rock formation Morro Dois Irmãos and a part of Arpoador, a beach on the southern end of the city. All the social areas look towards this nature, in flexible environments and neutral aesthetics.
Pacaembu House, on the other hand, is a city house. It's situated in the middle of a neighborhood, yet integrated with local woods and vegetation. Special attention was paid to all scales of this project, from building to material. We designed not only its architecture, but also finishes, such as the cyclopean concrete cast on-site and custom furniture.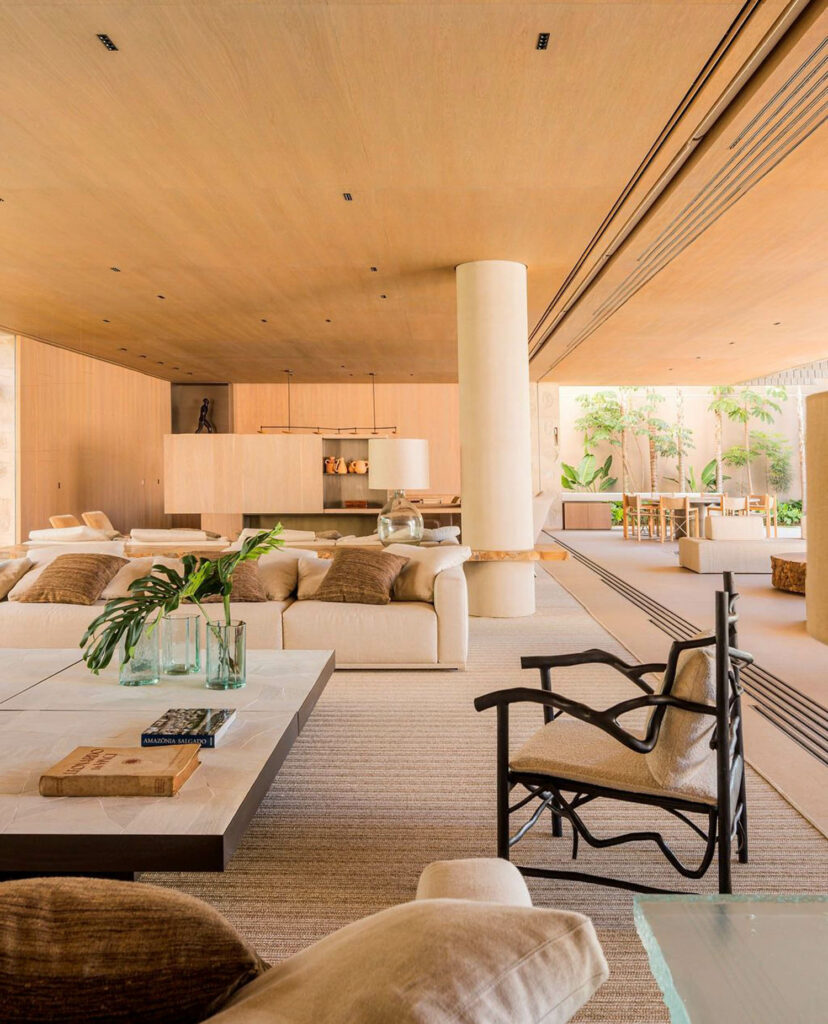 ID: What's upcoming for you?
AC: We bid on large and medium scale projects, such as residential and commercial buildings. Today, there's no more space in the real estate market for poorly designed, non-authorial projects. We have several teams with different types of projects in execution—from private and public buildings to housing and product development. Fortunately, we have many architectural projects in progress in Brazil and abroad, mainly in the United States, Europe, and Asia.
I don't like to say that this or that project will meet my expectations, which are always high, I wait for the conclusion. Projects depend on architects. The work depends on a great team which includes the client, his or her involvement, investment, and expectations.
ID: What made you choose architect as a profession?
AC: I've always been very observant, an indispensable trait for an architect, and I started drawing house facades at age eight, for some reason. I also never had doubts about the profession that would accompany me in adult life. In college, I came into contact with the work of several architects, Brazilian and not, that I had never seen before. It's been a long time since I've had the influence of other architects on my work. But in the beginning it was different. Youth is the period in which we are still defining ourselves or looking for ways to.
ID: In what kind of home do you live?
AC: I've lived in a house that I did not design for 32 years. I was 28 when I bought it, I still didn't feel ready to design a house for myself—and the opportunity arose to buy this house, designed in 1942 by Brazilian architect Vilanova Artigas, the greatest exponent of modern architecture in São Paulo, alongside his pupil Paulo Mendes da Rocha.
It was an extremely modern house for its time, located on a steeply sloping plot of land, on five stilts. Interestingly, Artigas was 28 years old when he designed it. But I'm moving in about six months into a building I'm designing, into an apartment with a wonderful view of the city of São Paulo. I felt the need for change after many years and stories in the same space, but I don't intend to sell the house or reuse the furniture, all from the Modernist period and including some works of art of that time.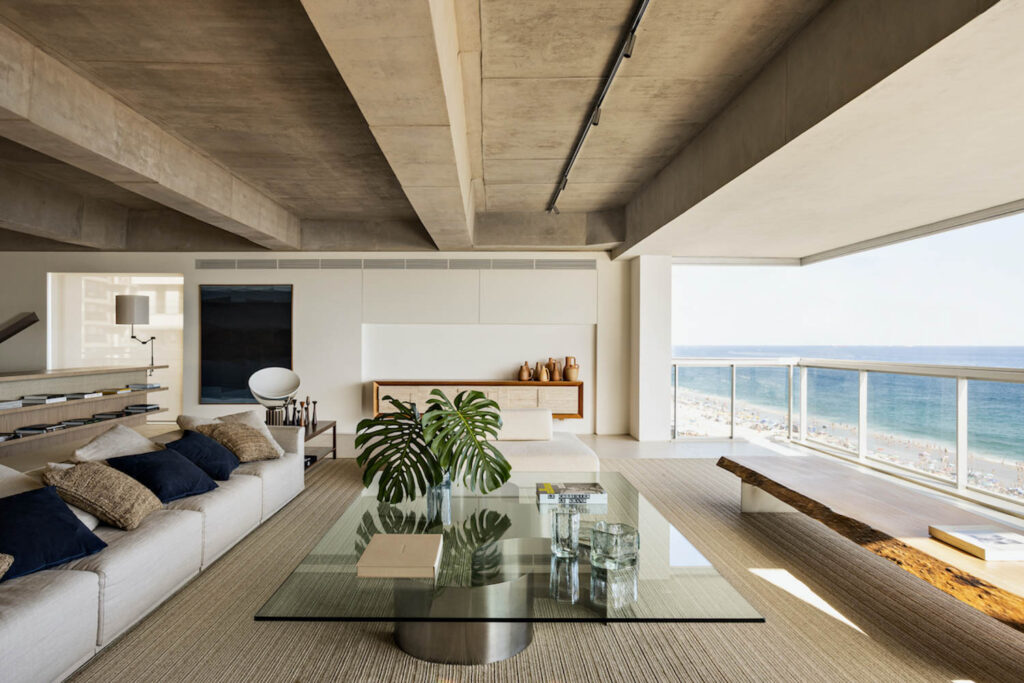 ID: If you could choose a favorite material today for both the bathroom and the kitchen, what would you choose? How has this answer changed over your career?
AC: I avoid using natural stones, I prefer handcrafted or industrialized ceramic. I don't see any need to use marble and granite in bathrooms and kitchens as I did in the past, given the vast amount of beautiful, high-quality ceramics, as well as synthetic materials composed of resin.
ID: How do you approach color?
AC: I always use the same color on the walls, a special bright formula of 'wedding white.' I also like to always have a hint of ocher in the palette to make the environment friendlier and warmer.
ID: Who in the industry that you particularly admire?
AC: Frank Lloyd Wright, for his inherent command of scale and his unwavering commitment to applying it at each stage of a project's completion.
ID: What are you reading?
AC: The Difficulty of Being by Jean Cocteau, who was everything: writer, filmmaker, artist, designer. It's an autobiographical account, a sincere statement on issues such as insecurities and inspiration, and how and under what conditions these surface in a plural artist like him.
ID: Do you have a secret you can share?
AC: I really like the work of Seu Fernando da Ilha do Ferro, a craftsman, artist and dare I say, designer, illiterate, from an isolated village in the poor northeast of Brazil. He produced furniture of a very rich aesthetic quality using fallen wood, found in his local forest, close to the São Francisco River.
A Closer Look at Studio Arthur Casa's Residential Repertoire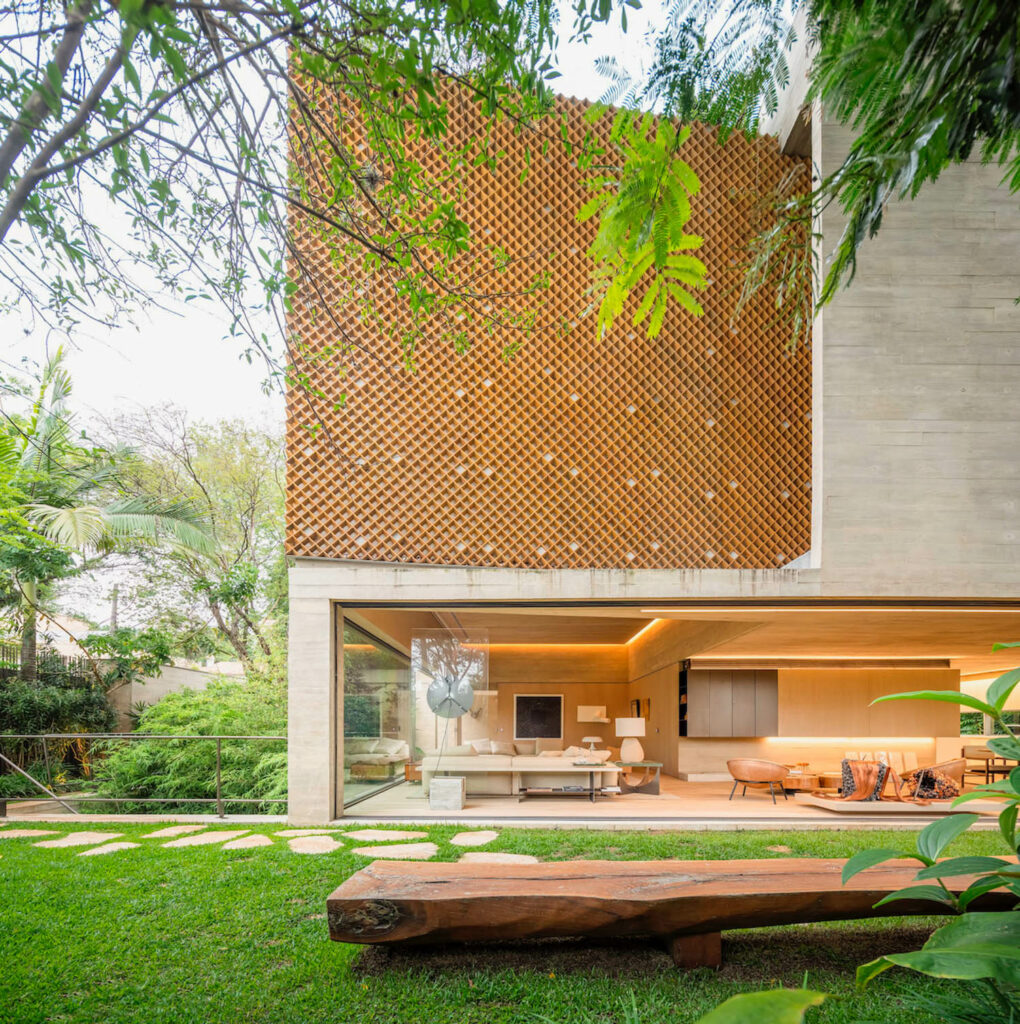 ---
See more of the BD House in this Interior Design feature.
---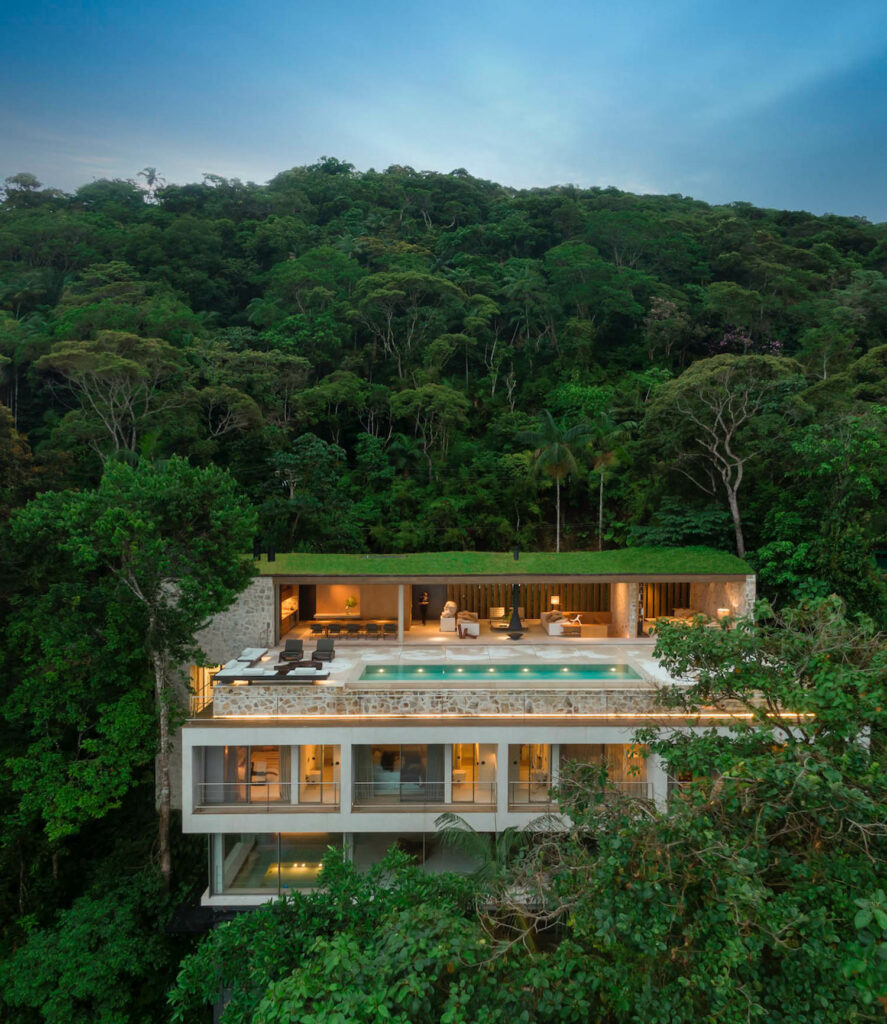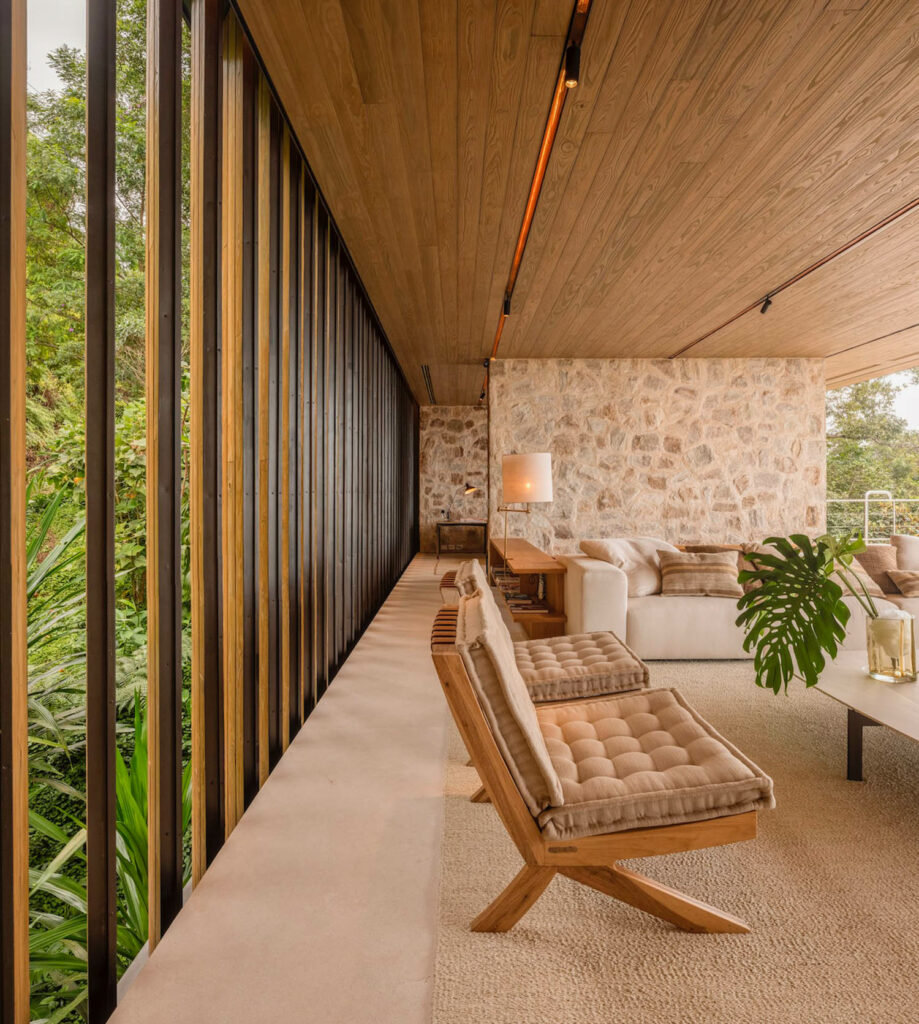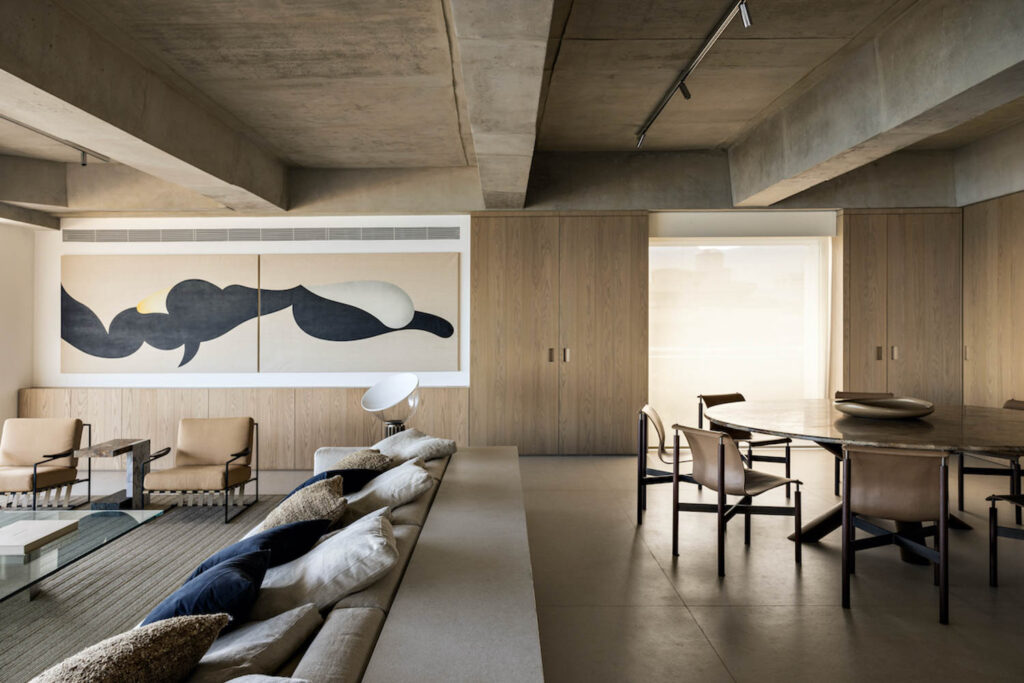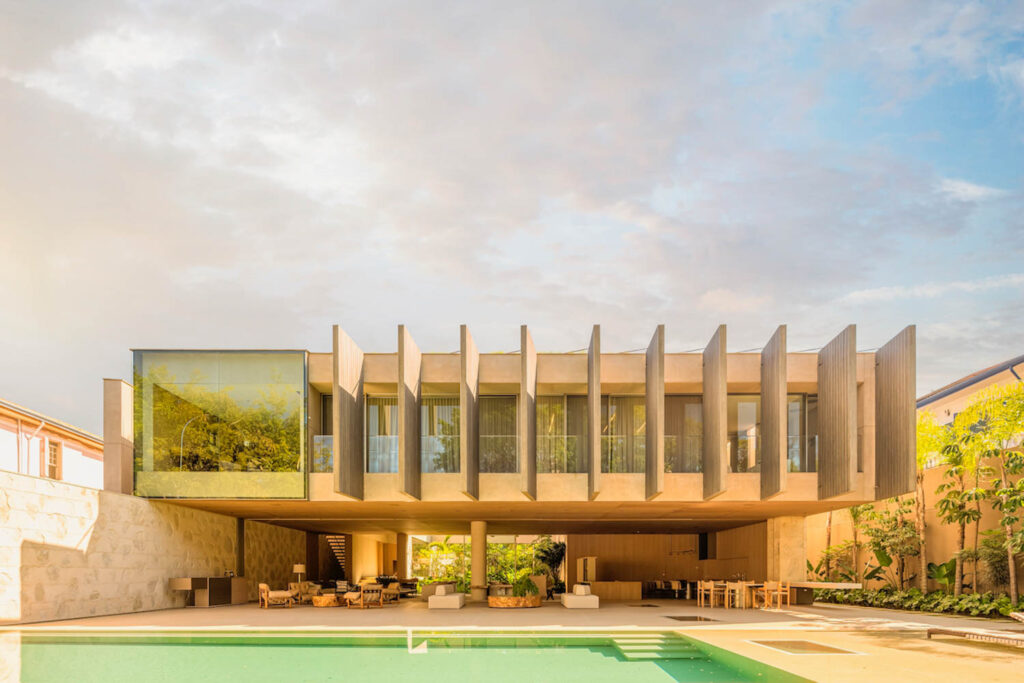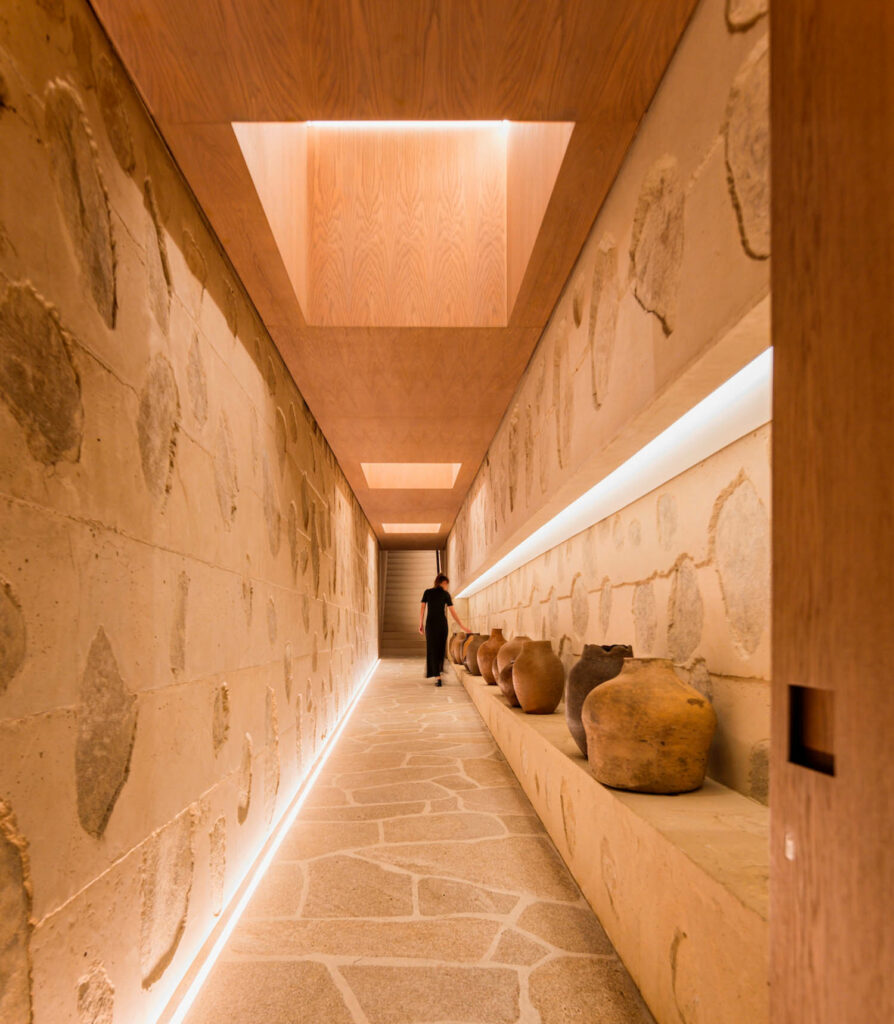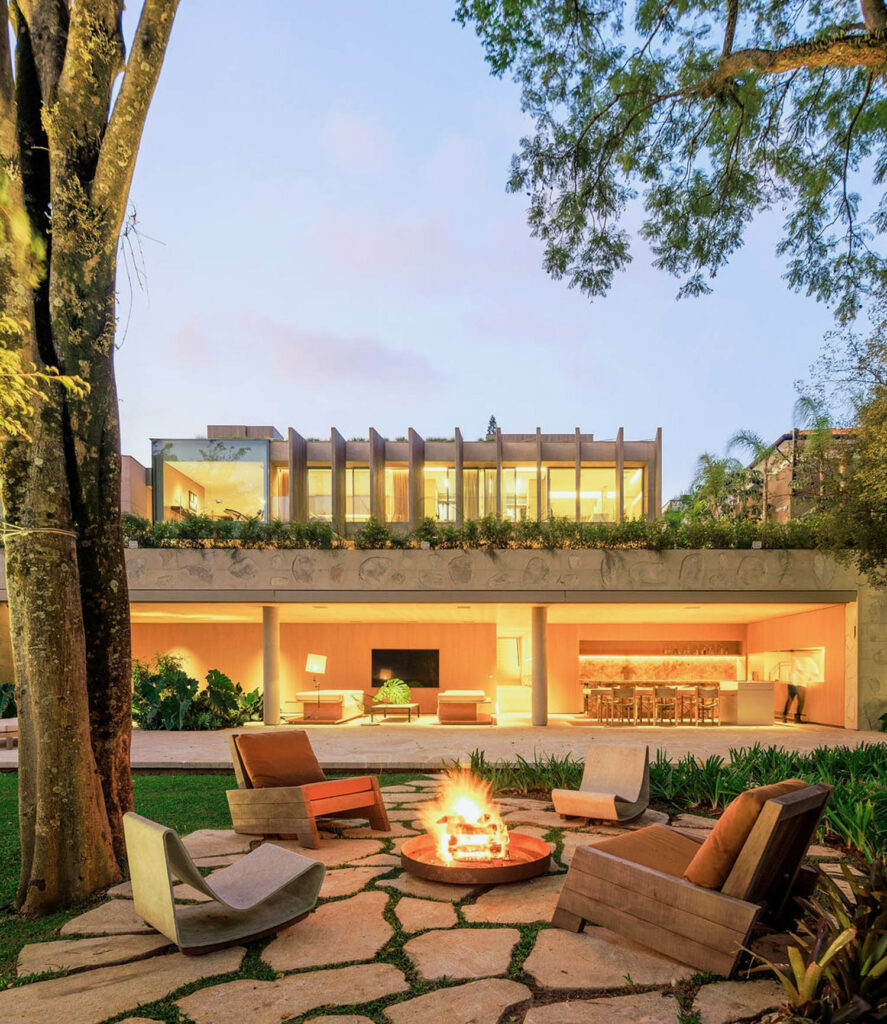 Furniture Design by Studio Arthur Casas