HOK Chairman and CEO Bill Hellmuth Dies at 69
Bill Hellmuth, chairman and CEO of HOK (formerly Hellmuth, Obata & Kassabaum), died recently at the age of 69. As an architect and natural leader, Hellmuth helped build HOK into an innovative, global firm.
During his leadership, HOK earned widespread accolades including being named one of the world's most influential companies by Time Magazine as well as taking home Interior Design Best of Year Awards (in 2021, the firm won for creative office). The firm also ranks fifth on Interior Design's 2023 Top 100 Giants list. But Hellmuth viewed his work—and projects—as opportunities to connect with people on a more intimate level. Known for walking through the office and offering desk critiques, always welcoming fresh ideas from anyone who happened to overhear or pass by, many recall Hellmuth's mentorship.
"They never expected him to be so hands-on. But that is something Bill took great pride in," said Susan Klumpp Williams, managing principal of the HOK D.C. office. "He was happiest when working with one of our designers at their desk. His passion for design and our profession inspired those of us who had the privilege of working closely with him."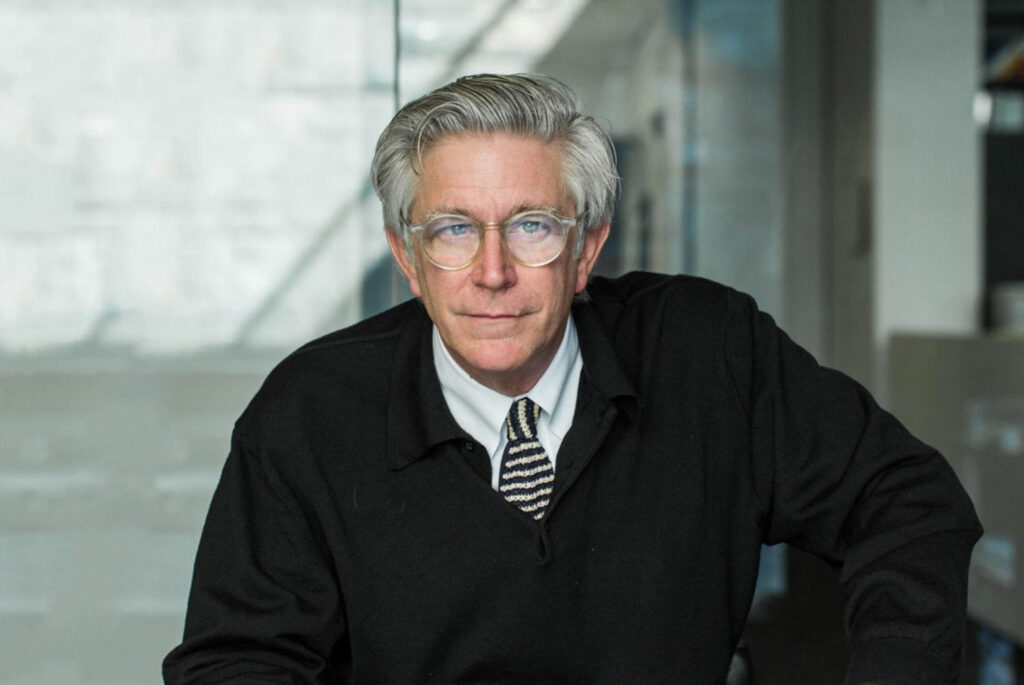 Hellmuth's ability to create strong personal connections also enabled him to better understand how to approach the buildings he designed. "How do you do the very best work of your time and create a situation where you're contributing to the culture of the society that we live in?" Hellmuth says in a video clip produced by HOK, which offers insights into his creative process. The answer is evident in his work. The recipient of 29 awards from the American Institute of Architects, his innovative projects spanned 20 countries. From the 75-story Abu Dhabi National Oil Company Headquarters in the UAE to buildings in and around Washington, D.C., where he spent much of his life, such as NOAA's National Center for Weather and Climate Prediction in College Park, Maryland and the Walter Reed National Military Medical Center Hospital Renovation in Bethesda, Maryland, Hellmuth's legacy lives on his work.
The Life and Career of Bill Hellmuth
Though Hellmuth considered D.C. his adopted home, he began his career in New York after earning a master's degree in architecture at Princeton University and a bachelor's in architecture from University of Virginia. There he spent 14 years working on office projects before joining HOK in the St. Louis office in 1991 with encouragement from Gyo Obata, who cofounded the firm with George Kassabaum and George Hellmuth, also known as Bill's uncle. Hellmuth connected with HOK's founding principles, which centered around geographic and project diversity, at the time he accepted the job.
Shortly thereafter, Hellmuth relocated to the firm's Washington, D.C., studio. Under the mentorship of Obata, Hellmuth began to formalize his design principles and visions—and bring them to life. He believed architects had an obligation to design projects with minimal impact to the environment, for example. Under his tenure, HOK designed hundreds of green-certified projects—over 400 designers achieved 'green' certification.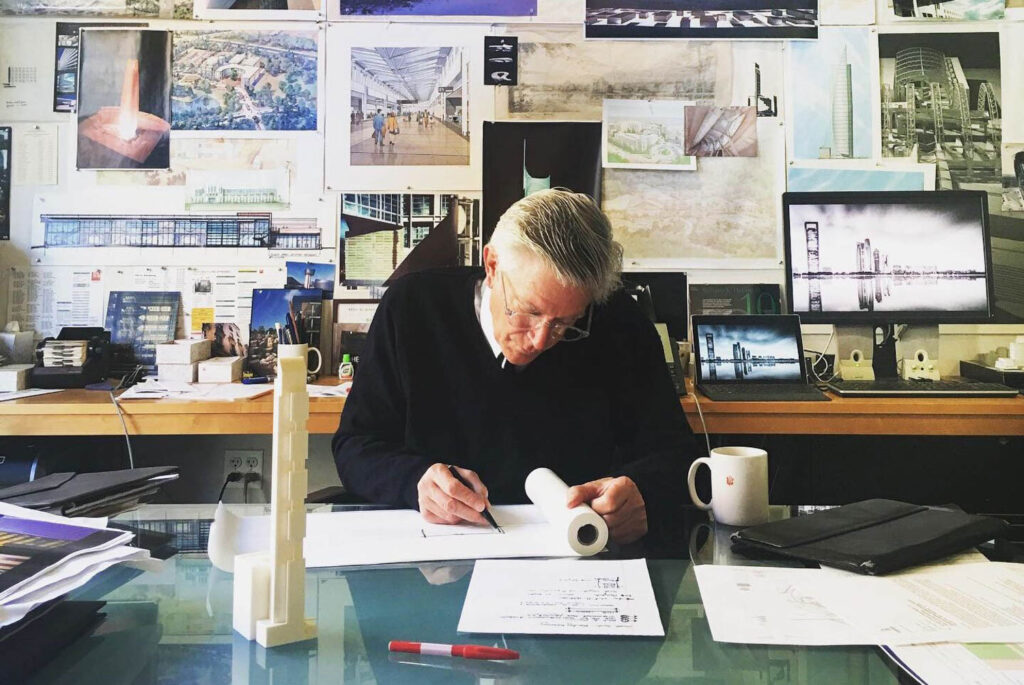 When tapped to become CEO in 2016, Hellmuth accepted the role on the condition that he could remain the design principal for HOK's Washington, D.C., studio and firm-wide design leader. A year later, he also was named chairman. In his leadership roles at the firm, Hellmuth spearheaded the opening of new offices in Denver, Miami and Austin, helped diversify HOK's leadership board, increased pro-bono design and charitable giving, and led the creation of HOK Diversity x Design Scholarship for underrepresented design students.
"With the perspective of more than four decades, I can safely state that I have never met an architect who was Bill's equal in combining design thinking, empathetic leadership, client relations, business development and business acumen," says HOK president Carl Galioto who first met Hellmuth as a colleague at SOM in the late 1970s. "He truly was one of a kind and it was my great pleasure to work with him."
For Hellmuth, designing spaces around the world for people to live, work, and connect in offered him an endless source of joy and inspiration. "I've got the best job in the world," he says in the video clip. He also enjoyed painting and vacationing with his family at a cottage he designed in Rhode Island.
Hellmuth is survived by his wife, Nancy, his daughter Grayson and her husband, Cleve Rueckert, his son William, and his two grandchildren.
Notable Projects Designed by Bill Hellmuth