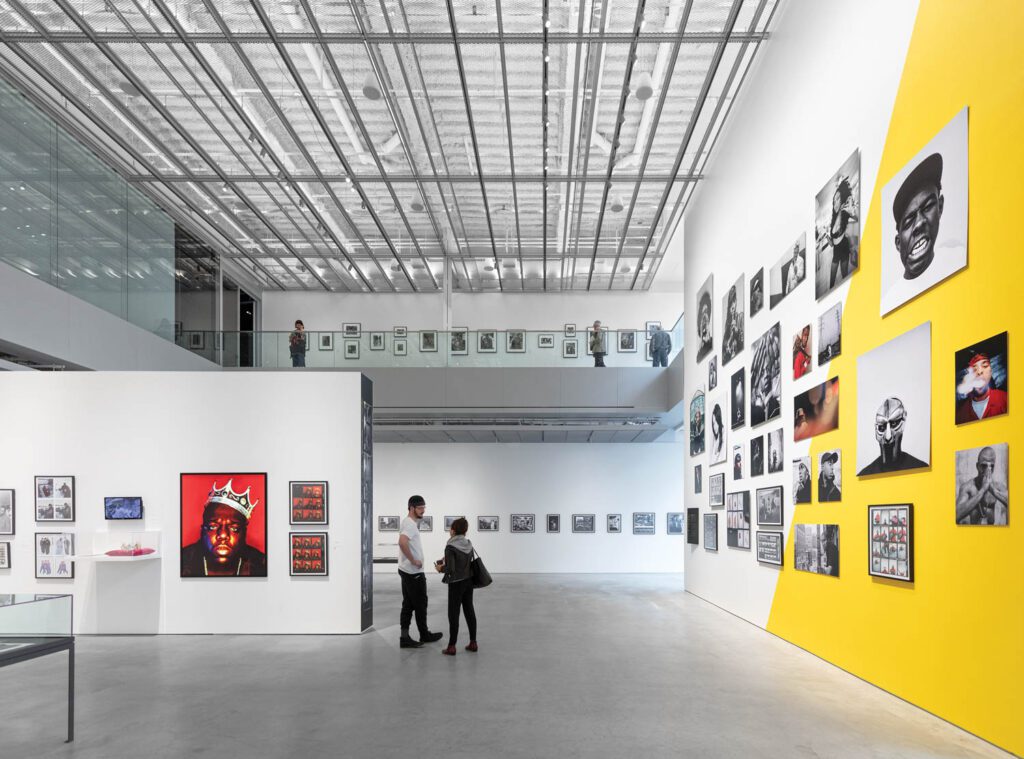 The International Center of Photography Merges its Museum and School in One Hip Locale
Famed fashion photographer William Klein once said: "The camera can surprise us. We must help it do so." Over the summer, the recently departed legend's handiwork could be seen up close at International Center of Photography, the nearly 50-year-old New York institution dedicated to visual culture that just wrapped a Klein retrospective, as could Gensler's.
The firm was tasked with combining the ICP School, also by Gensler, and the ICP Museum—two separate spaces in different neighborhoods—into one hub with both downtown edge and 21st-century polish. The team transformed several floors of two interconnected buildings at Essex Crossing, a Lower East Side mixed-use development built in 2018 by SHoP Architects that spans half a city block, into a 40,000-square-foot center housing a café and store on the ground level, galleries and a library on two, and classrooms, labs, darkrooms, and a student lounge above.
ICP has two entrances, one on Ludlow Street, the other on Essex. The latter is the main one, and it features a loftlike stairwell that provides access to both the museum and the school. "The stairwell connects it all together," Gensler principal and design director Mark Morton says, further noting the visibility of the neighborhood's historic tenement buildings through a wall of glass as visitors and students make their descent.
The two entities also share a cohesive, industrial palette—gray poured concrete floors, white walls, blackened-steel finishes, exposed pipes and columns.
Past the lobby, where paneling of Baltic birch-plywood lends warmth to the urban surrounds, the stair leads up to the second-floor library, itself a work of art—two stories and fitted with extensive built-in stacks and state-of-the-art AV equipment. "A lot of our planning studies centered around making the library an important space for lectures," Morton adds.
The atrium of the neighboring gallery is double-height, too, and ringed by a catwalk, inviting visitors to get a different perspective. Unlike traditional galleries, Gensler designed ICP's to be as varied as the exhibitions mounted, from intimate vestibules for vintage photographs to expansive swaths of wall for film projections. "They encourage the staging of a new type of image-making that is very much about our time," ICP executive director David E. Little explains.
Of course, when it comes to all aspects of photo­graphy (and interiors), lighting is paramount. The galleries are illuminated by overhead fixtures tucked behind a veil of expanded galvanized sheet metal. "It's flexible," Morton shares, "ICP can turn the lights off above and the whole character changes." Similarly ever-changing is the Essex facade's triple-height glass facade. It fills the center with light while, like a camera lens, capturing happenings both within and beyond in its frame.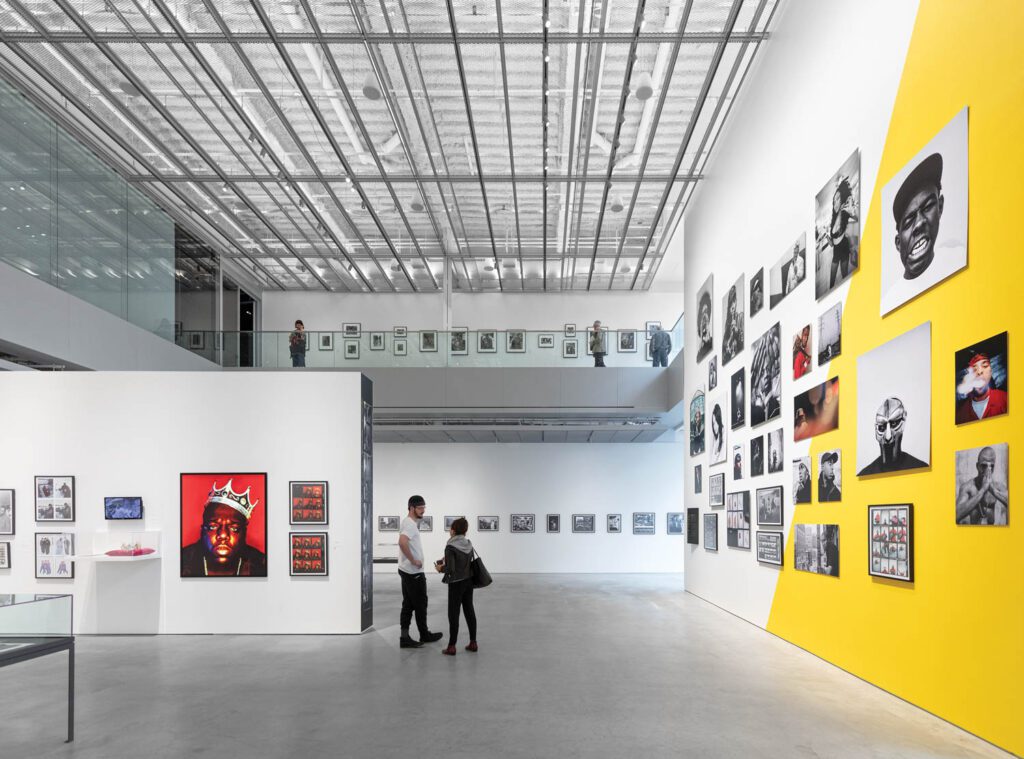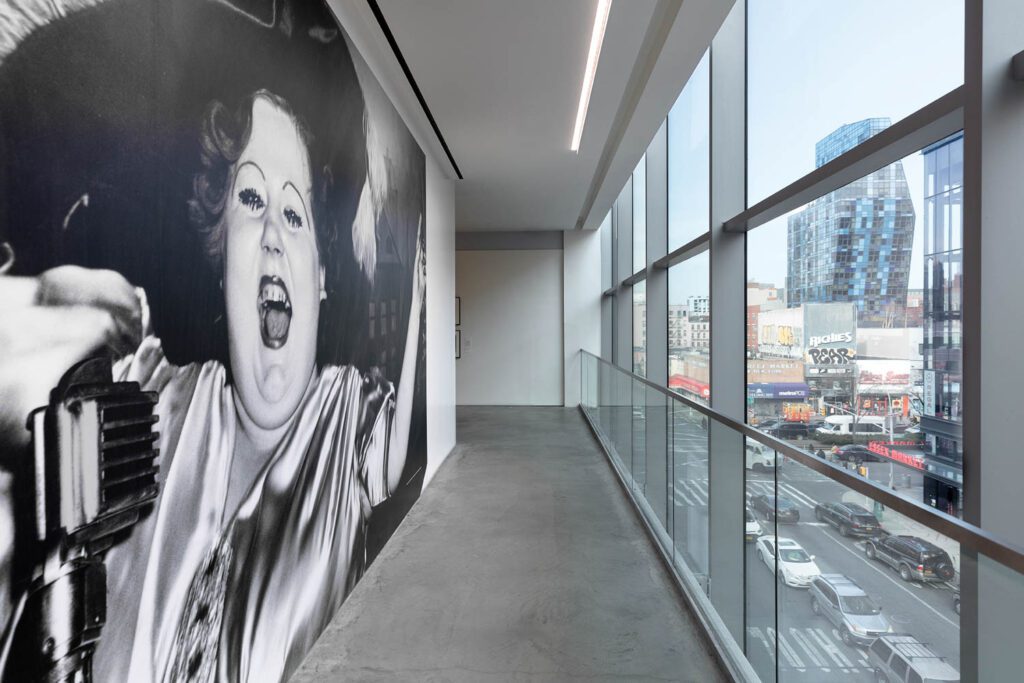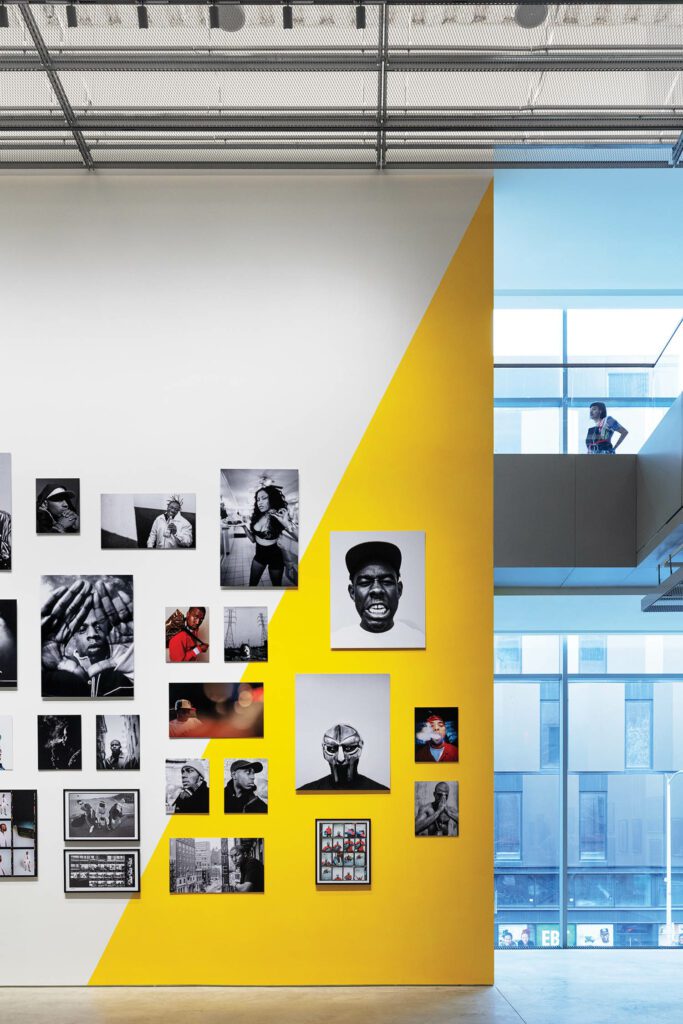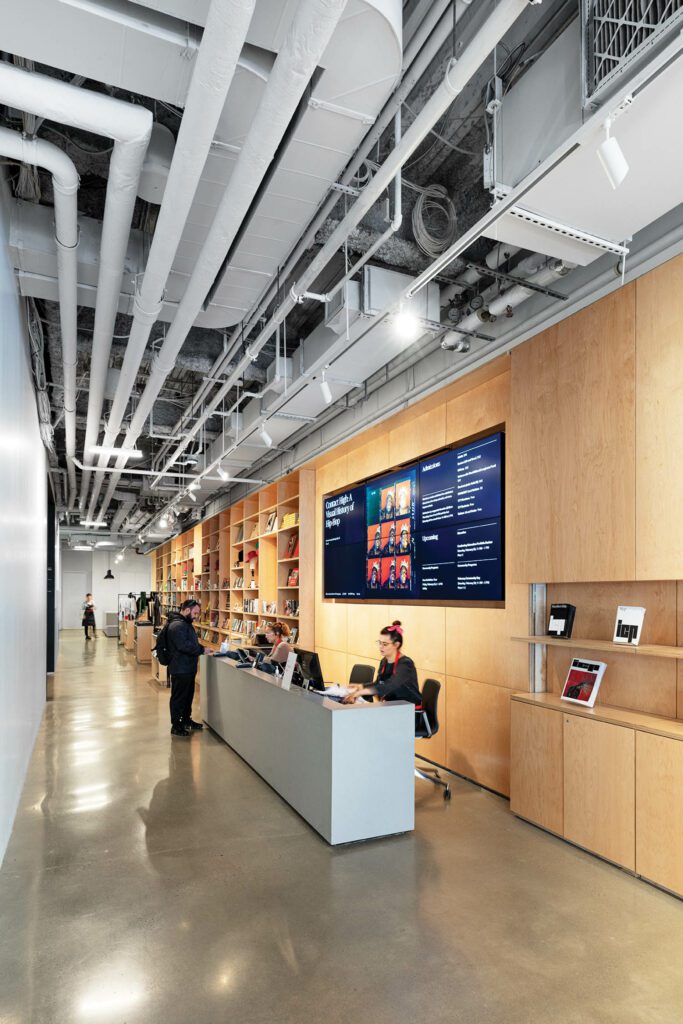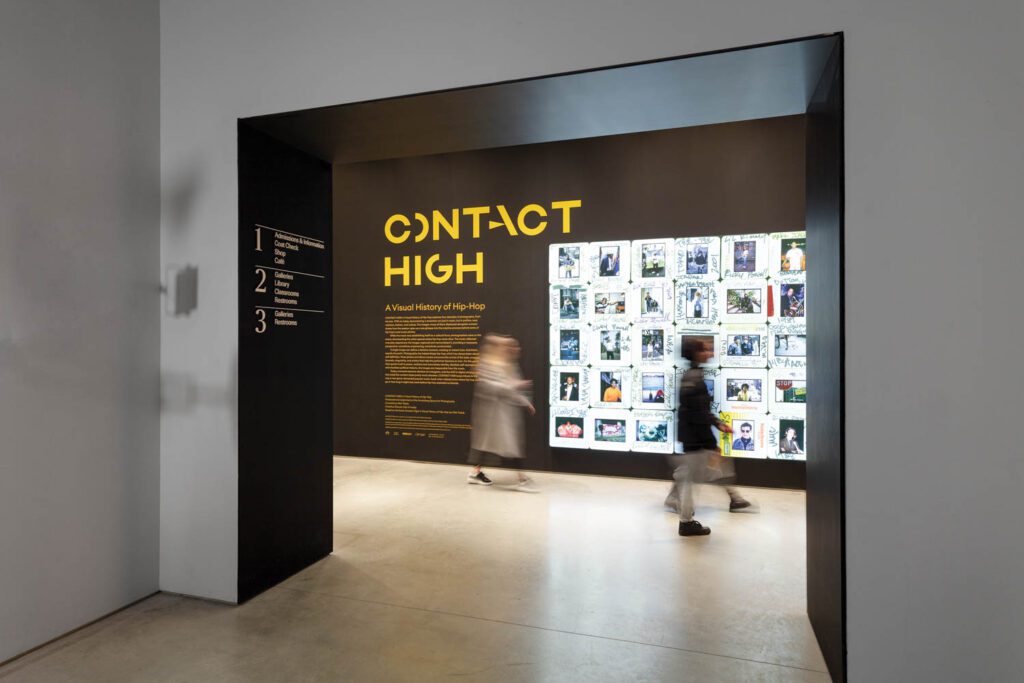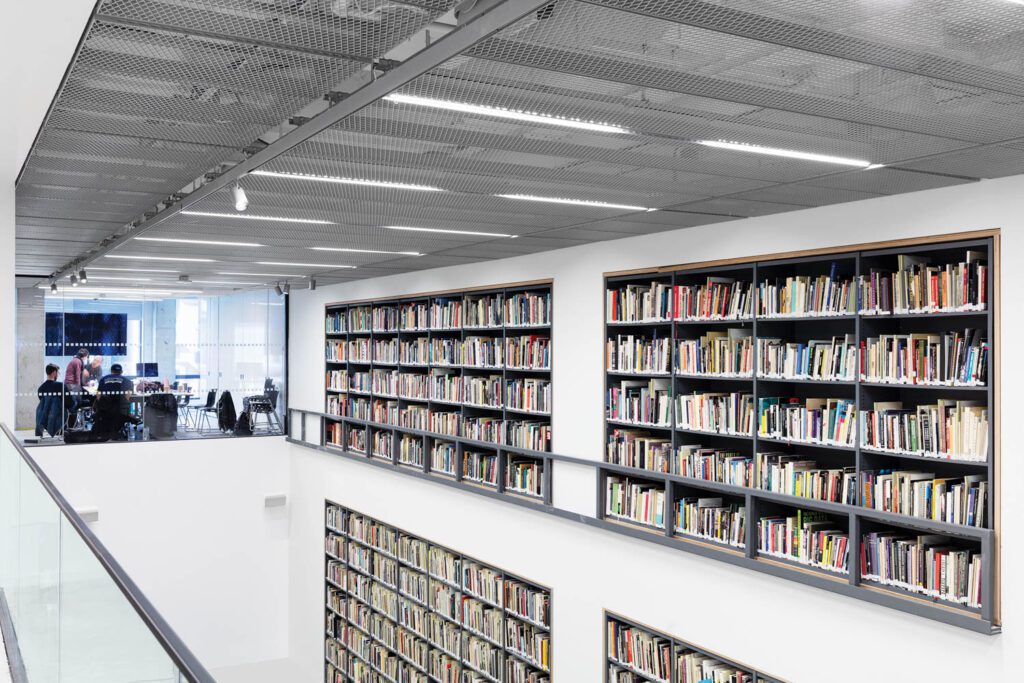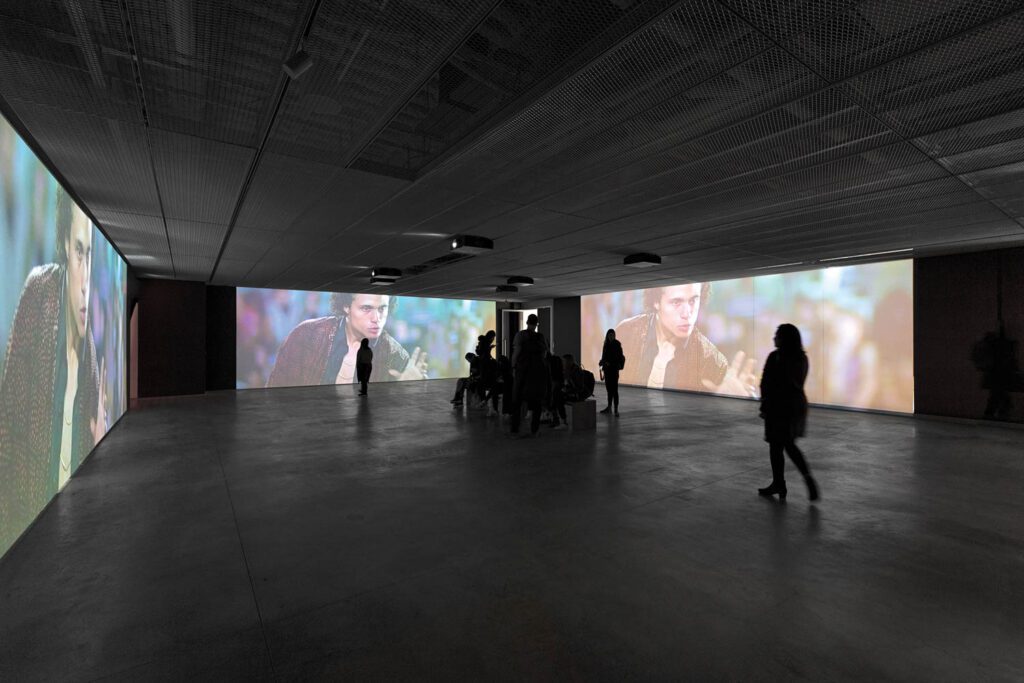 PRODUCT SOURCES
FROM FRONT
THROUGHOUT