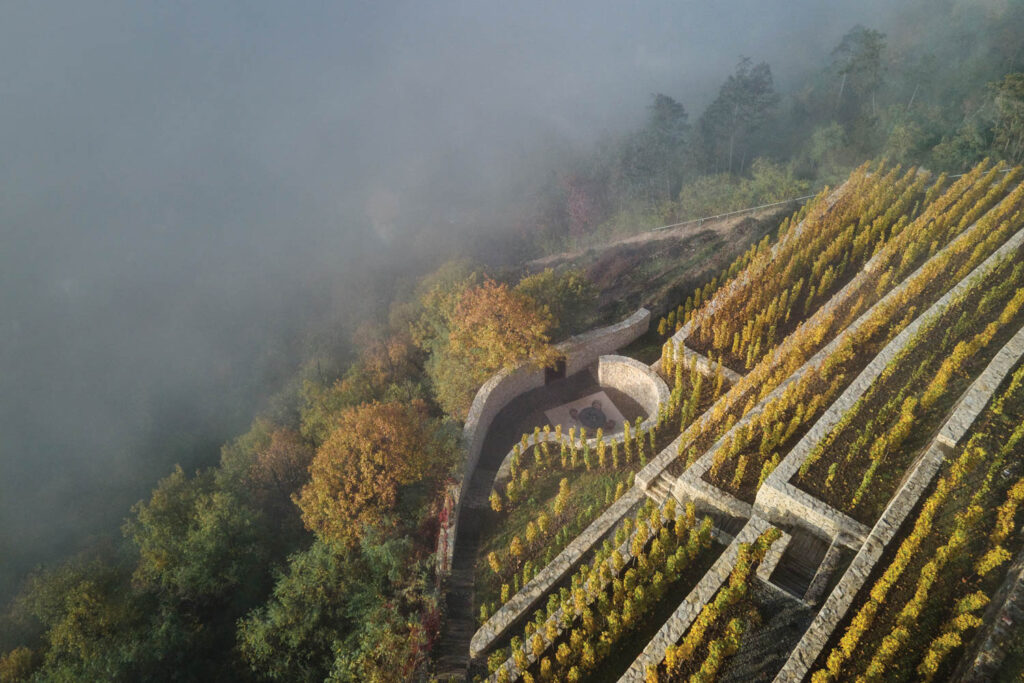 Marco Maio Architects Creates an Outdoor Oasis in Prague
With a name and layout inspired by the Golden Spiral, the Fibonacci wine-tasting terrace in Prague by Marco Maio Architects adds up to an outdoor oasis.
The Making of Jabloňka Winery's Fibonacci Wine-Tasting Terrace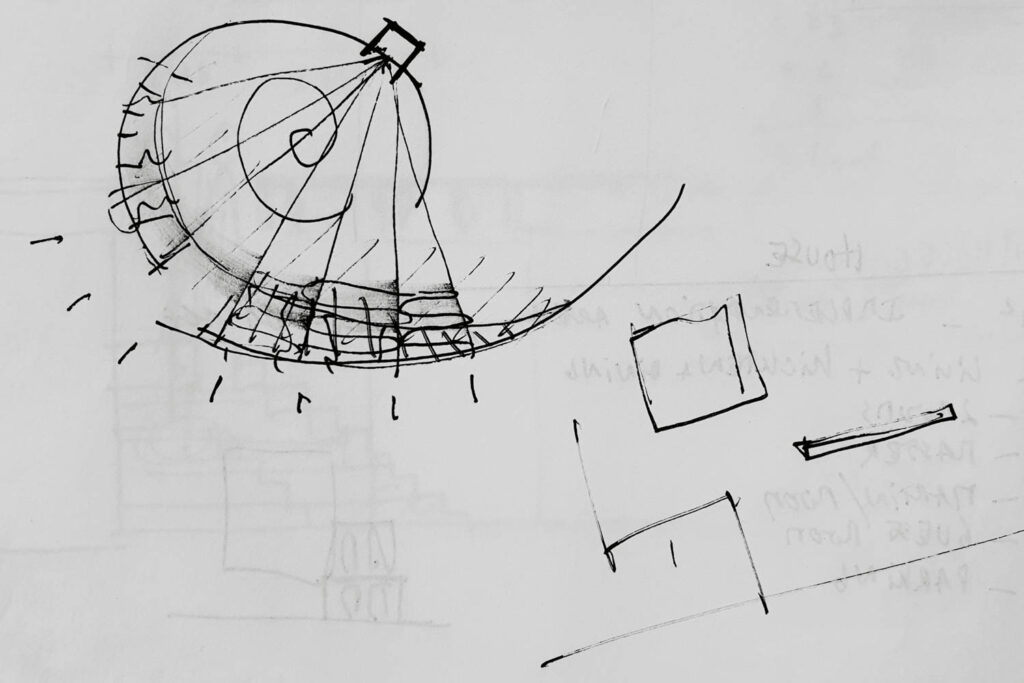 With a Waterman pen, architect Marco Maio sketched a concept for Fibonacci, a terraced patio for Prague's Jabloňka Winery that's wrapped by a spiral of stone walls, its form inspired by its name­sake mathematical sequence.
Marco Maio Architects pitched the idea to the client with renderings, these two done in Photoshopped ArchiCAD.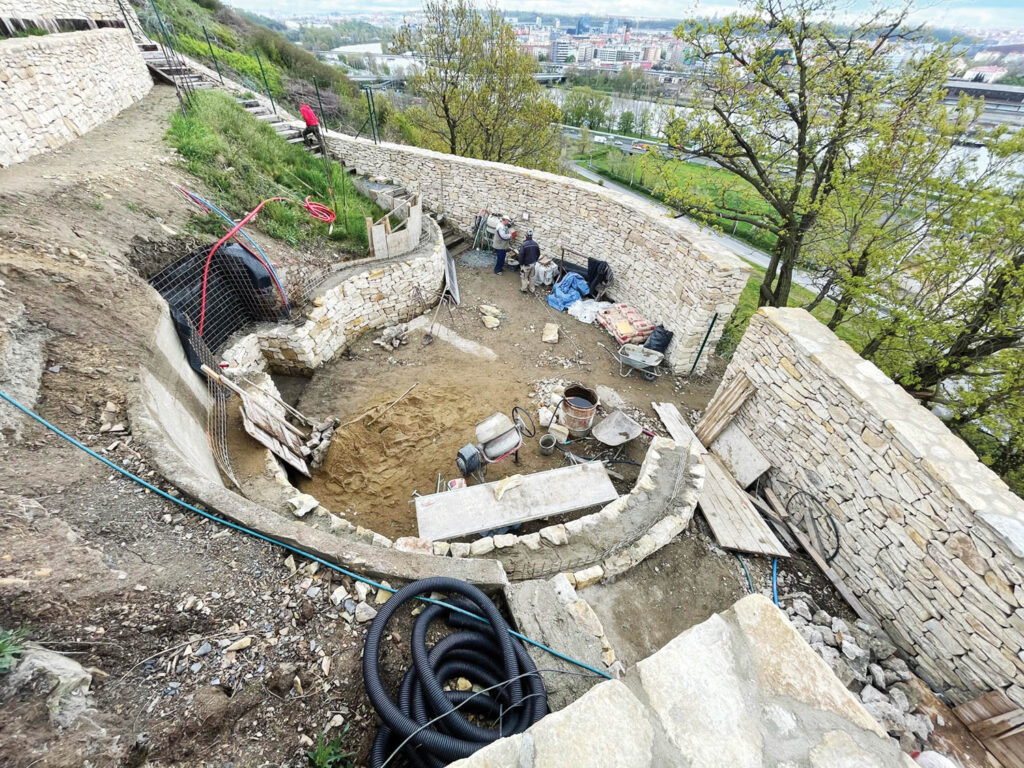 On-site, local contractors ensured the land had effective drainage, steel reinforcement, and infrastructure for lighting and water.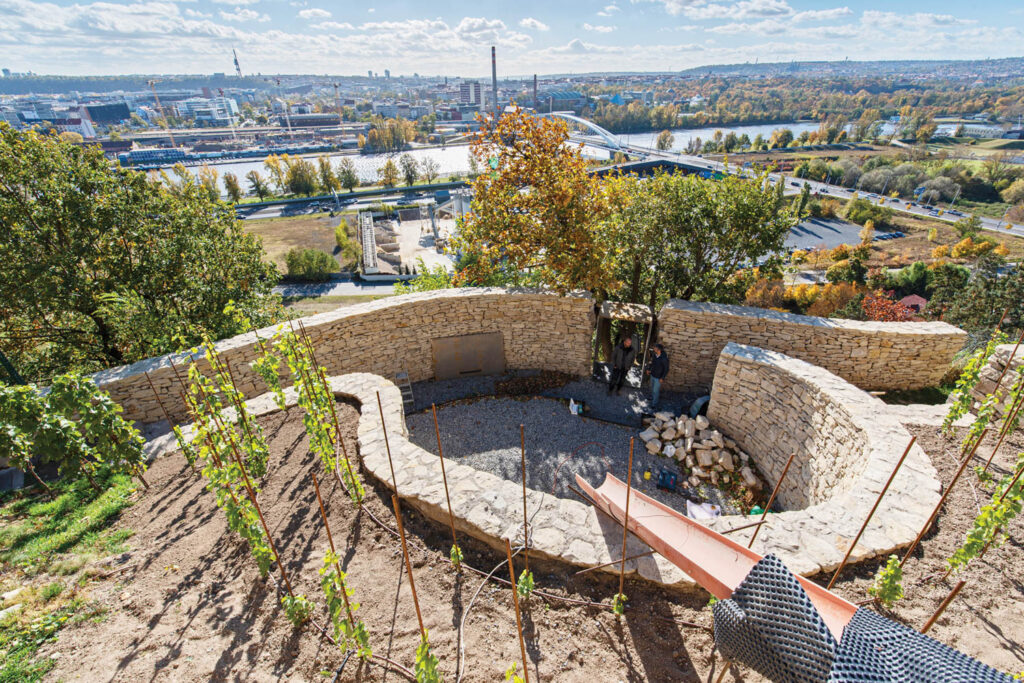 Using an improvised chute to complete the retaining walls, limestone and marlstone were funneled 600 feet downhill, and three varieties of grapevines were planted.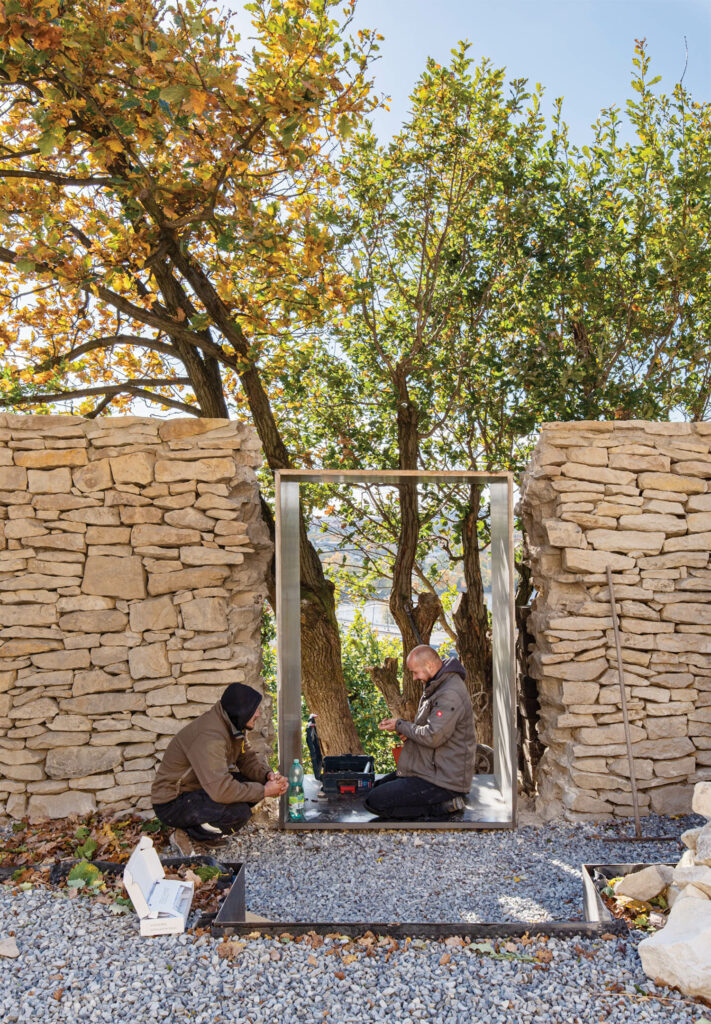 ---
The Stats Behind the Making of the Fibonacci Wine-Tasting Patio
20 architects, designers, contractors, and fabricators led by Marco Maio
1, 075 square feet
Thousands of stones
7+ years to complete
---
Before the final stones were placed, welders forged a steel-framed doorway.
The shape of the Fibonacci wine-tasting patio loosely traces a stone ruin with a curved space that was discovered in the terraced vineyard.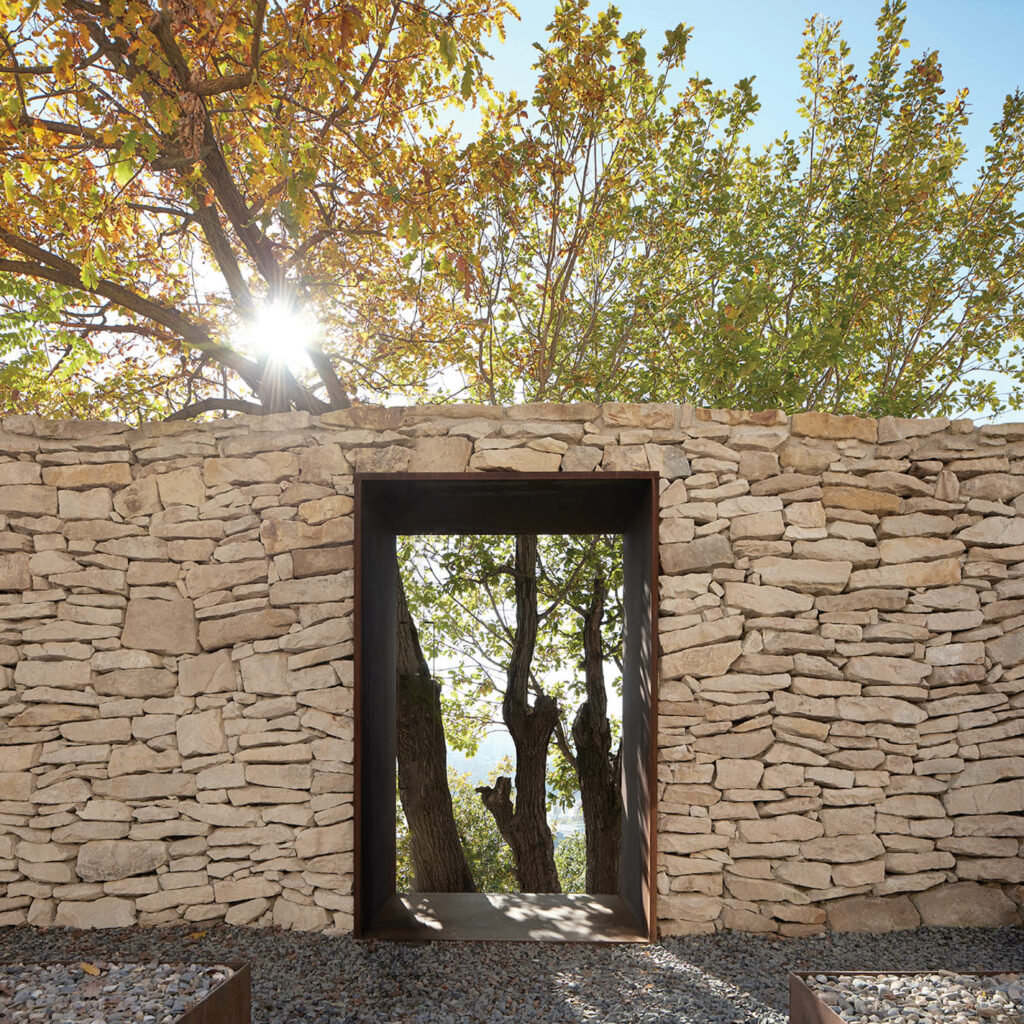 A Corten door opens from the patio to views of the city past ancient oak trees.
The patio, its concept influenced by those in Maio's native Portugal, is outfitted with CTR chairs by Piergiorgio Cazzaniga for Tribù, a concrete table by Monica Armani, and a Corten niche in the retaining wall for wine storage.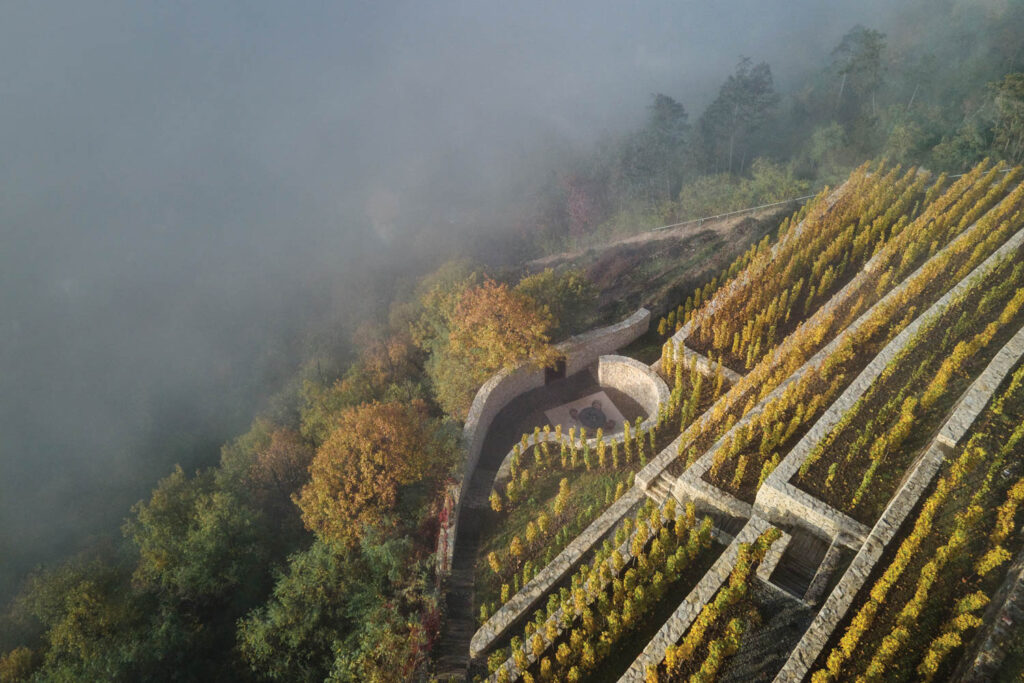 Maio's curved stone walls are an artful inter­vention into Jabloňka Winery's terraced hillside.
read more
Projects

15 Simply Amazing Gathering Spaces

These spaces — urban living rooms, vacation villa dining areas, outdoor terraces, and more — were made for quality time. Settle in and get cozy. For more design ideas, follow @intdeshomes on In…