Joseph Giovannini Unveils New Book 'Architecture Unbound: A Century of the Disruptive Avant-Garde'
No one raised a white flag of surrender in the contentious style wars between modernists and post-modernists in the 1980's. But in his encyclopedic new volume, Architecture Unbound: A Century of the Disruptive Avant-Garde, New York architect, critic, and frequent Interior Design contributor Joseph Giovannini chronicles a stealth movement that settled the dispute when a loosely associated group of architects moved onto the next big thing: deconstructivism.
In 1983, as if out of nowhere, a half dozen architects set sail for architecture's wilder shores. Fragmented, angular, formally complex, idea-driven designs by Zaha Hadid, Frank Gehry, Coop Himmelb(l)au, Thomas Leeser, and the speculative Peter Eisenman shifted architecture's gears from static to dynamic: The buildings leaned, flowed, and flew. In 1997, the radical ideas gained momentum and wide acceptance when Gehry's chaotic Bilbao Guggenheim Museum, a storm of titanium splashing on the banks of the River Nervión in Northern Spain, opened to universal acclaim. The design, with swimming, twisting fishlike shapes, detonated the "Bilbao effect." Culturally ambitious cities around the world soon wanted buildings that answered to nonlinear laws of chaos science instead of platitudes of classicism or solid geometry. Out with bombast, in with energy, charge, and change.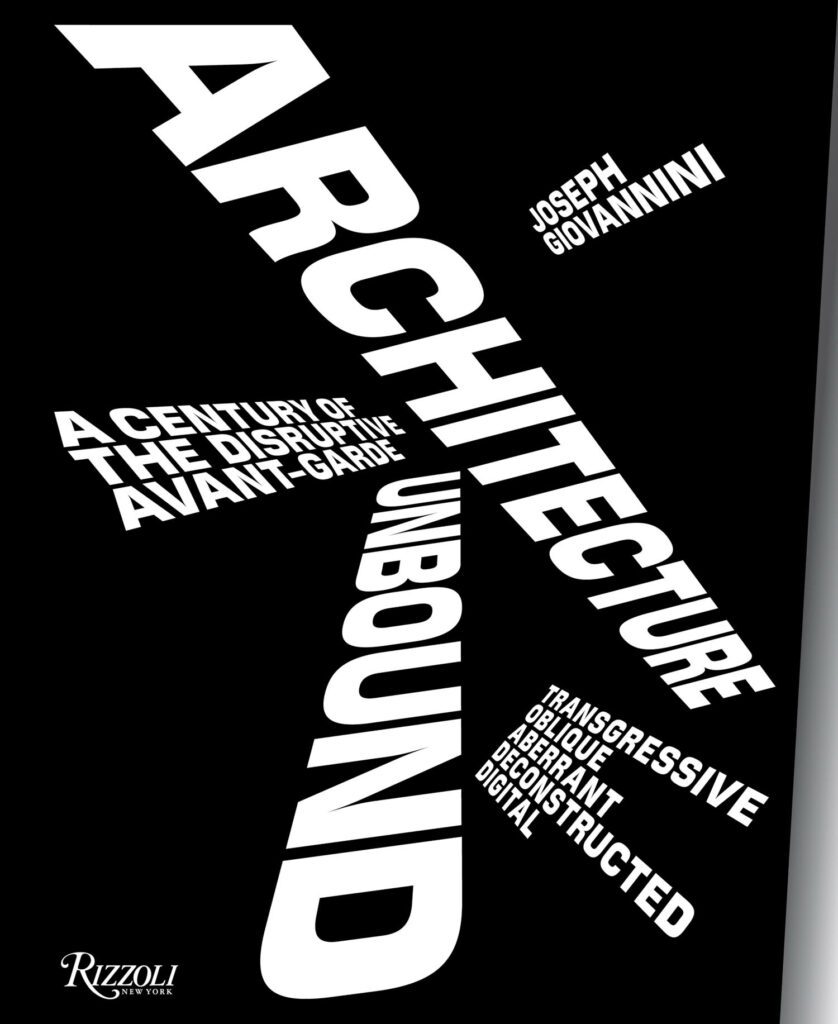 This led to a Mardi Gras of formal invention on four continents during the last two decades. Fractured forms, billowing shapes, and delirious spaces in convention centers, museums, and office towers captured headlines, illustrated stamps, and populated the Internet. Architecture Unbound provides a critical voice for an avant-garde little understood as a group, explaining the "why" of all the agita. In a narrative arc suggested by the book's subtitle, Transgressive, Oblique, Aberrant, Deconstructed, Digital, Giovannini puts into perspective the renegade buildings that bent the right angle, broke the box, and escaped Euclid. Simultaneously a history, critique, and biography of a period, the 832-page book fills a critical void, landing in the field like an event. The cumulative story, based on in-person interviews with architects and visits to buildings as they opened over 35 years, is unusually up close and personal, a living history written intimately from the inside. It cannot now be duplicated: an In Memoriam lists 40 people who died since he started the work.
Giovannini embeds the architecture in a larger cultural history in which artists, musicians, and writers like Vito Acconci, Laurie Anderson, John Cage, and Virginia Woolf mingle across time and disciplines with architects. The shift in architecture from static to dynamic mirrors similar shifts in philosophy and science. First Nietzsche and then Bergson, Heidegger, Derrida, and Foucault lifted the philosophical anchor on reason, releasing certainty into drifts of interpretation. Scientists including Planck, Einstein, Bohr, and Heisenberg introduced relativity, probability, and principled uncertainty into a world that no longer seemed so solid. Cubism, futurism, suprematism, surrealism, and dada overthrew art's tradition of perspective and dissolved pictorial realism. Historically, two world wars, the Depression, Hiroshima, and the Holocaust broke the idea of history as a smooth continuum through time.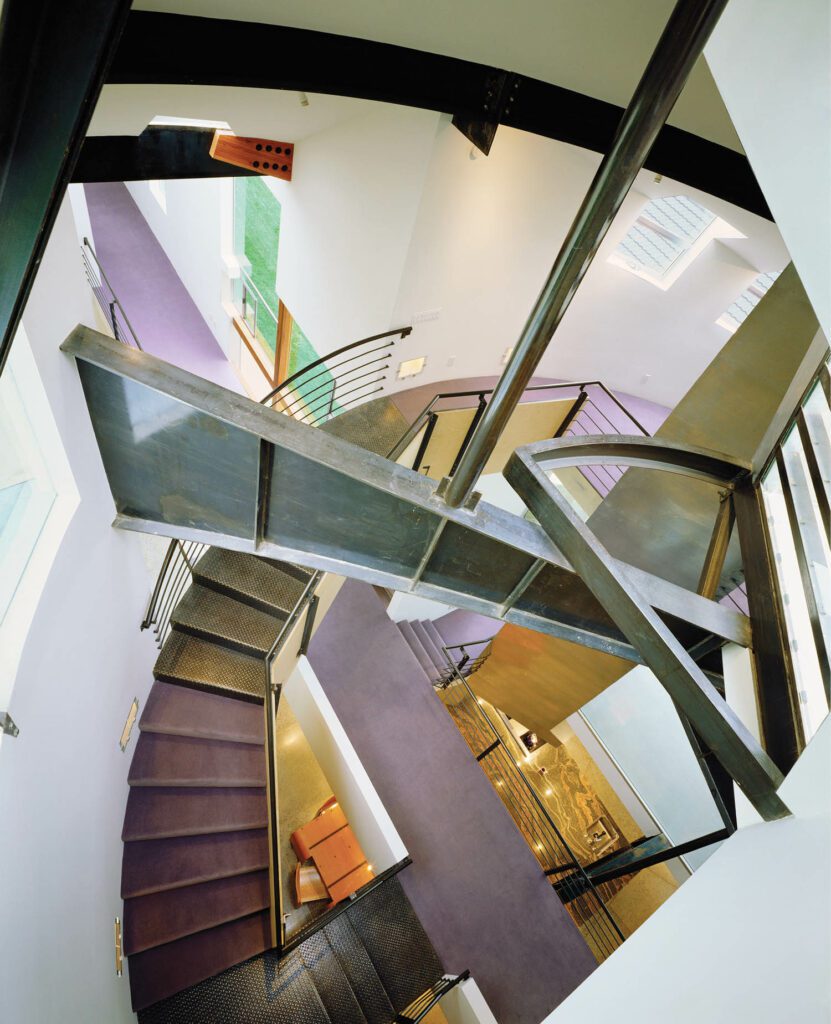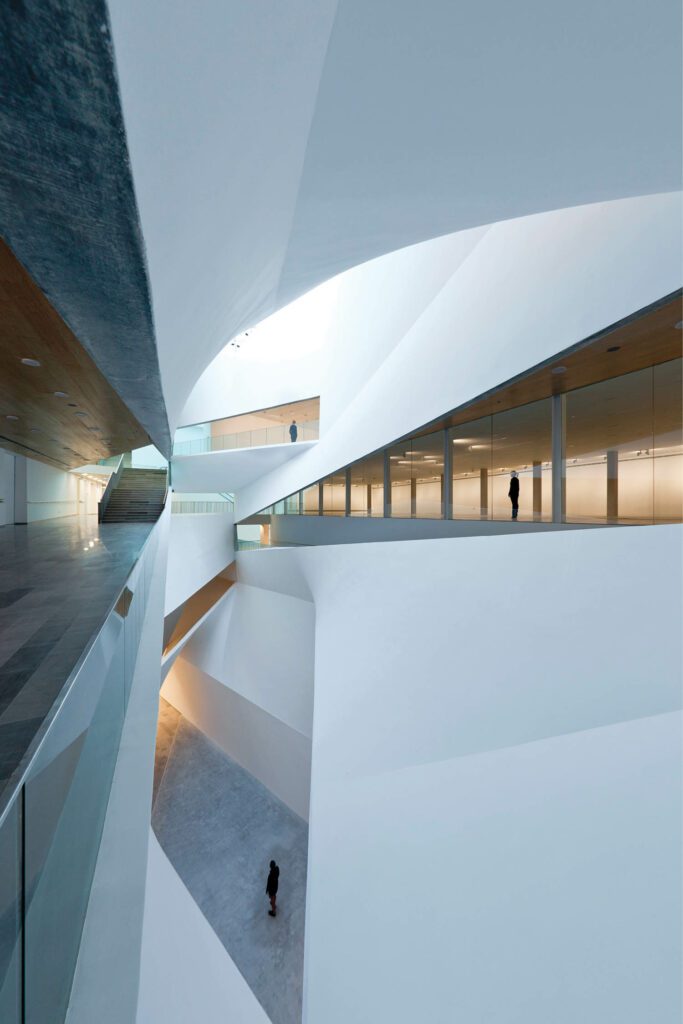 But modernists continued to maintain a belief in functionalism, that architecture was a machine for living in. By the 1960's, however, a few visionaries questioned such certainty: French architect Claude Parent and his philosophical partner, Paul Virilio, set buildings on the oblique, loosening the grip of geometry, emphasizing the physical experience of moving through spaces that pushed and tugged the body. Architects began to break up the whole into parts, exploit curves, and abandon geometrical unities. They joined forces with the computer to build extreme architecture of bewildering complexity and even wonders.
That the avant-garde came in from the margins to radicalize architecture and occupy a central role in the profession is the basis of this unlikely story. But over 700 illustrations show how liberated architects initiated a new and growing branch of architectural history. Walking a thin line between order and disorder, equi­librium and disequilibrium, plumbing the mysteries of the irrational, architects invented fresh astonishments whose function was not only to disrupt but also to fascinate.