KPF Celebrates 36th Anniversary, Exhibits Watercolors by Chairman A. Eugene Kohn
Coinciding with the the firm's 36th anniversary, Kohn Pedersen Fox Associates (KPF) opened an exhibition of watercolors by chairman and cofounder A. Eugene Kohn last month at The Galleries at East 53rd Street in New York. On view through the end of August, the exhibition features highlights of Kohn's work from the 1950's through today.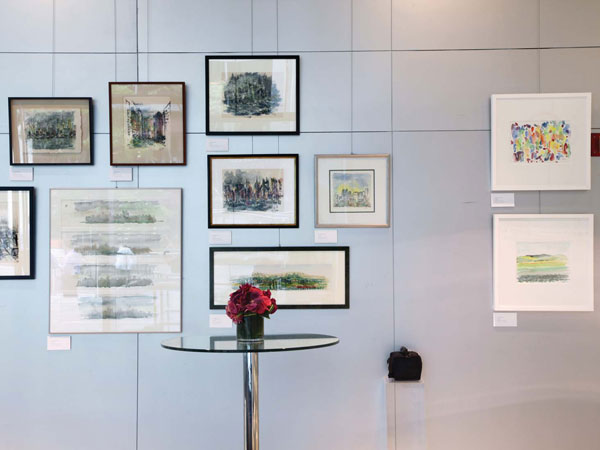 Previously, Kohn's work has been shown at the Solomon R. Guggenheim Museum in New York as part of an exhibition about art by well-known architects, at an exhibition in Hong Kong last year, and at a gallery in London. The architect's mother, Hannah Kohn, was a talented painter in her own right and also exhibited at the Guggenheim to mark her 100th anniversary. Gene Kohn paints a range of subjects often while traveling and captures still life, landscapes, urban cityscapes, and abstract moods in watercolor.
According to Kohn, "It's not about being an artist – painting is something that I delight in and do purely for the joy of it. I paint to relax and to express strong feelings about certain subjects. A building can take five to ten years to complete, while a watercolor can be done in a few hours."