Marc Jacobs and Peter Marino Speak on Fashion and Architecture
Peter Marino, Marc Jacobs, and Penny Martin. Photo courtesy Guillermo Sola.
Who better to discuss the intersection of fashion and architecture than the inimitable architect Peter Marino and his close friend, visionary fashion designer Marc Jacobs . Last week, the powerful pair spoke at London's Tate Modern as part of the British Architecture Foundation 's John Edwards Lecture Series, an annual trans-disciplinary meeting of minds. Chaired by Penny Martin, editor in chief of Gentlewoman magazine, the open and scintillating conversation covered everything from their experiences of success and fame to their passion for art collecting.
Marino and Jacobs met in the 90s when they each began working for Louis Vuitton, Jacobs as creative director—a 16 year tenure that only recently came to an end—and Marino as the architect for the brand's stores. In that time the luxury brand has seen its annual sales increase from $800 million to over $11 billion, and as a result Marino has, as Penny Martin phrased it, "defined modern luxury."
Marino's unparalleled ability to translate the aesthetic and quality of a luxury brand into a work of architecture was beautifully demonstrated with a short animation in which a Chanel tweed was taken from the catwalk, transformed into a floor plan, and then extruded upwards to form Marino's iconic Chanel Ginza Tower in Tokyo, Japan. A regular to fashion shows, Marino watches the catwalk closely:
"I consider fashion designers to be the antennae to what the zeitgeist is, and I try to do that in my work for fashion."
And of the current zeitgeist? "There is a very definite trend towards having somewhat smaller stores that are more home-like and less store-like."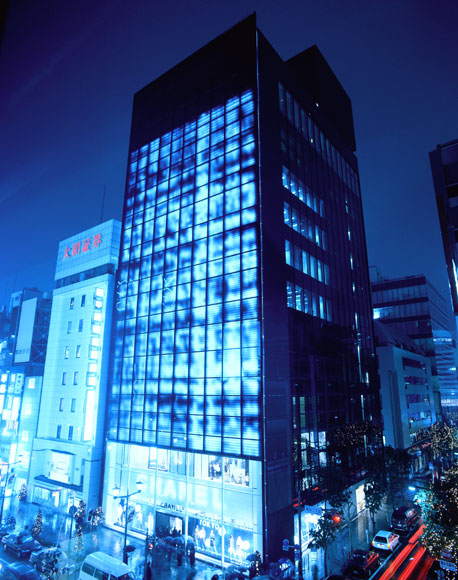 Peter Marino's iconic Chanel Ginza tower in Tokyo. Photo by Vincent Knapp.