On the Move: Gabrielle Bullock Named IIDA President
Gabrielle Bullock, principal and director of global diversity at Perkins+Will, has been named president of the International Interior Design Association (IIDA). She is the first African American woman to hold the position. Throughout a three-decade career, Bullock has devoted herself to advocating and creating opportunities for the underrepresented.
"As one of 430, or 0.2 percent, of black female licensed architects in this country, it is my passion—and, I would argue, my moral obligation—to pursue social justice and equity through my work," Bullock said. "I am honored, yet humbled, to serve as president of IIDA's international board. I look forward to using this platform to continue to be a change agent, to advance the value of interior design, and to further our industry's commitment to diversity, inclusion, and engagement."
Thos. Moser
Handmade furniture maker Thos. Moser has named Darrell Pardy as vice president and chief operations officer. Pardy is a former co-founder of Bristol Seafood, one of the largest seafood processors in Maine, and has been serving as CFO at Thos. Moser for the last nine months. In addition, Adam Policky and Ted W.B. Regan have joined the leadership team as director of sales and marketing and director of business development and client relationships.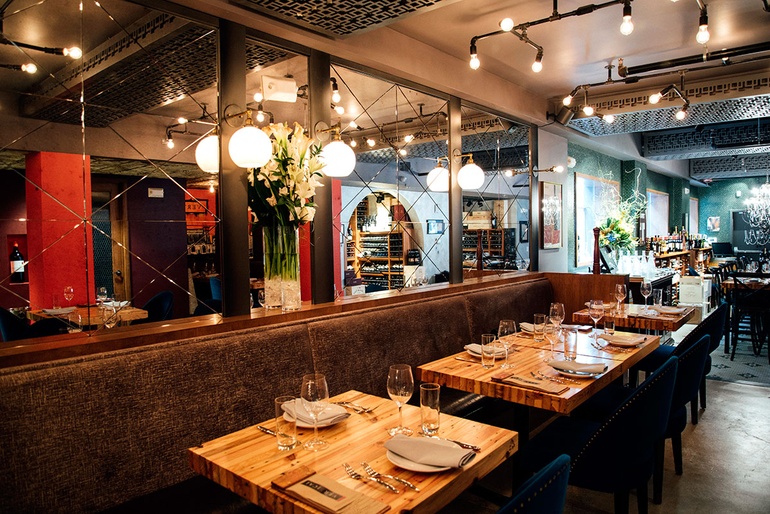 Rossetti
Jaime Neher has joined Detroit architecture and design firm Rossetti as a design lead. She has over 15 years of experience, and has worked on projects such as the Campbell Ewald Headquarters as well as Jean Paul Gaultier and Emilio Pucci retail locations.
Francis Cauffman
Philadelphia and New York City architecture firm Francis Cauffman has expanded its leadership team by hiring Mark Harbick as principal and corporate practice leader in the New York City office, where he will lead the New York corporate workplace practice. Harbick has over 25 years of experience and will oversee all aspects of the firm's Manhattan office.
HDR
Two landscape architects, Anthony Mazzeo and Kent Freed, have joined the leadership team at HDR's Denver architecture studio. They previously owned local firm PLOT Project where they designed green roofs, streetscapes, and rain gardens.
Ware Malcomb
Ware Malcomb is expanding its Texas practice to include interior architecture and design services for commercial and corporate clients, adding to the services it has been providing since 2013. Additionally, Heather Griffin has joined the Houston office as studio manager.
Carnegie
James Kaplan has been named the new president of Carnegie. He was previously CEO at Tai Ping Carpets, where he helped the brand expand exponentially worldwide. Cliff Goldman, the previous president, is now chairman of the company.
MBH Architects
California-based architecture firm MBH Architects has appointed Reena Nadkarni as principal. In her new role, Nadkarni will will oversee the firm's new office in Mumbai. Nadkarni has been with the firm since 2006, when she joined as job captain, and is a licensed architect both in the United States and India.
SONNEMAN
SONNEMAN – A Way of Light has been acquired by Dunes Point Capital. Robert Sonneman, who has a 50-year career in the lighting industry, will continue to drive the company's creative vision.
LEO A DALY
LEO A DALY announced that Steven Lichtenberger has joined the firm as president. He was previously the practice manager for architecture in the Americas at AECOM. He will be responsible for leading the firm's global planning, architecture, and interiors practice worldwide.
WATG
Martin Pease has been appointed managing director of WATG's London practice. He joins WATG from Atkins North America, where he was head of architecture and building engineering from 2014-2018. Prior to that, he was head of architecture for Damac, a Dubai-based property developer.