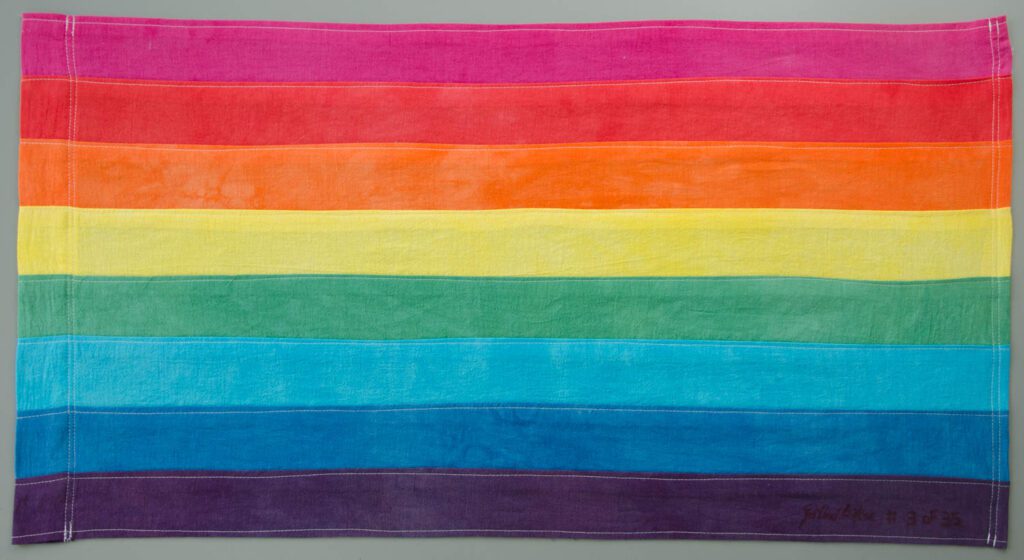 Queer History Through Design With Historian Andy Campbell and RAMSA
Graphic design—and design more broadly—offers a lens into queer history. The Pride flag, for example, widely adopted in June of 1978, continues to evolve, taking on new forms and colors to represent the LGBTQIA+ community. The initial flag, released nearly a decade after the 1969 Stonewall Riots in New York, which ignited conversations about gay rights, introduced the rainbow as a queer symbol. Each iteration of the flag since continues to use color and pattern to offer more nuanced representation.
But the queering of design takes place in subtle ways, too. From decisions to implement gender neutral restrooms to works that challenge the status quo, such as artist Jan Ernst's biomorphic ceramics, architects and designers are uniquely positioned to create more equitable and inclusive spaces. Michael Jones, a partner at Robert A.M. Stern Architects—also known as RAMSA—takes that task to heart as the cofounder and partner liaison of the firm's Q+ Committee, chaired by Lok Chan.
"Over the last two years, RAMSA Q+ (our office's LGBTQIA+ group) has held an internal competition asking staff to design a logo for the group, which we used to raise money for the Ali Forney Center," Jones tells Interior Design in an earlier interview. "That set us down a path researching the history of queer graphic design and graphic art, and with that came a wonderful discovery in the form of [historian] Andy Campbell's book Queer X Design."
"Queer X Design" by Andy Campbell Sheds Light on Queer History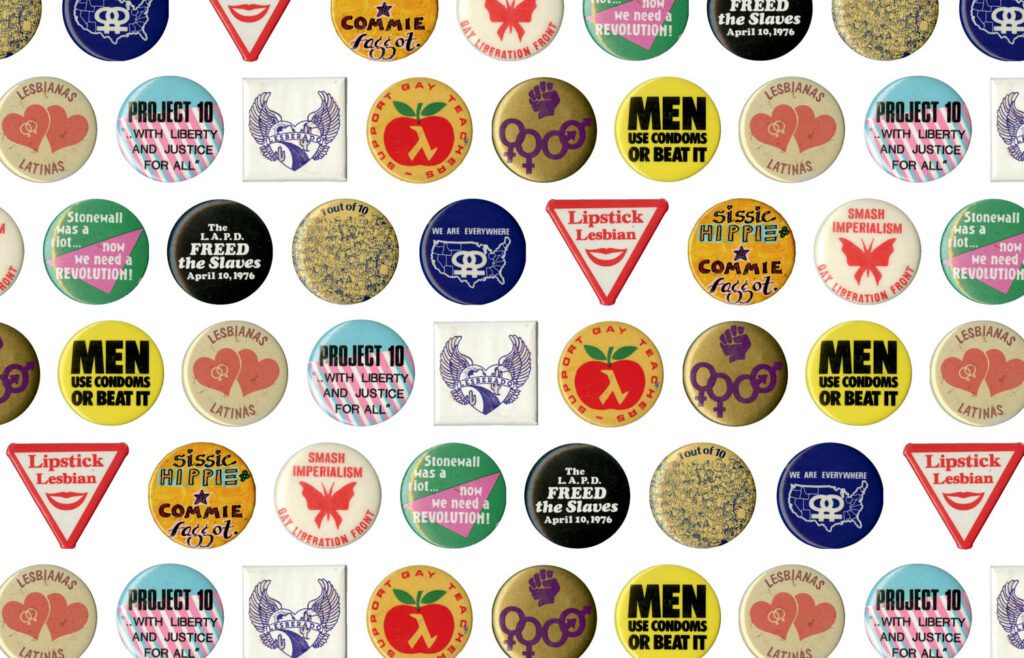 Queer X Design offers a deep dive into queer culture by examining graphic design through the decades, unearthing lesser known facts about iconic symbols, such as the Pride flag. Though artist Gilbert Baker is often credited with its design, the flag was actually a group effort. "The rainbow flag is fascinating because it was developed by a group of people including Gilbert Baker—who also became the rainbow flag's chief evangelist during his lifetime—Lynn Segerblom, James McNamara, and many others. Its colorway is very much a product of its milieu in late-1970s San Francisco," Campbell shares.
Another little known tidbit—there were two original Pride flags. "The flag has never been this immutable, untouchable symbol that I held it up to be—and I now see the beauty in that," says Jones. "Over the decades, it has continued to adapt to remain a potent symbol for an ever-expanding queer community."
According to Campbell, the values represented by the eight colors of first Pride flag include sex, life, healing, sunlight, nature, art/magic, serenity, and spirit. While the flag continues to shift and take on new meanings—the most recent iteration uplifts Trans and Intersex communities—its essence remains the same, offering a loud and proud declaration that makes clear the queer community is here not to survive, but to thrive.
Check out the full interview with Michael Jones and Andy Campbell to learn more about queer history through design.